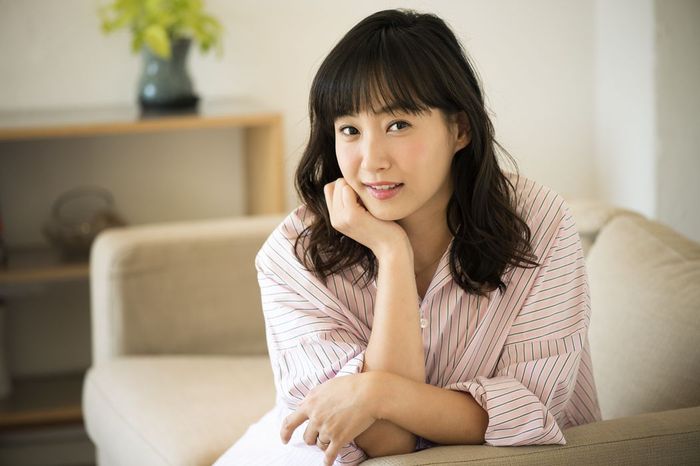 Fujimoto Miki
February 26, 1985 — Hokkaido
2003/01/07 ~ 2007/06/01

Fujimoto: The first dream I ever had was to become a singer. Or rather, it was the only dream I ever had. My grandmother used to take enka lessons and when we'd be singing together, the people around me would praise my singing. That's when the feeling first arose. I decided that I would aim to one day become a singer.
— You then took part in an audition — namely, the one for Morning Musume's 4th generation.

Fujimoto: As an elementary schooler, I was in shock when I first saw Amuro Namie. Someone like her… she was a miracle. But I lived in the countryside of Hokkaido and there were no auditions anywhere. "ASAYAN" was the biggest audition that was held even in Hokkaido, and that's why I thought to apply.
— You ultimately failed the 4th generation auditions. Not long after, however, you made your solo debut.

Fujimoto: I made it as far as the third round. But because I had already previously failed in the Komuro-produced audition — also held on "ASAYAN" — I knew from experience how passing wasn't that simple. I thought that I would just wait and try my best again when my next chance came.
But that's when I suddenly received an invitation from the company to come and do lessons with them, and so I moved to Tokyo.