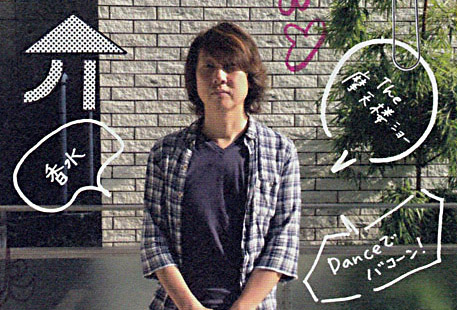 From Morning Musume's soulful funk of "The Matenrou Show" to the almost choir-like "Dekkai Uchuu ni Ai ga Aru" to the humor of "Chokkan ~Toki Toshite Koi wa~" and beyond, Suzuki Shunsuke has been responsible for the color received by a wide variety of Hello! Project songs. Where are his musical origins and what is the source of his varied arrangements?
— Could you start by telling us about your musical roots?

Suzuki: I had a father who loved jazz as well as a big brother who loved Western music, so it was only natural that I came into contact with music myself. My big brother played guitar, so one day around the time I was in middle school I picked it up and just thought, "okay, I could see myself doing this." I just felt it the moment I picked up that guitar. So then I formed an instrumental fusion band in middle school, but we couldn't find a drummer so we had to rely on a drum machine which is when I learned my basics about programming. I also loved YMO and progressive rock — I was mainly listening to instrumental music.
— Did you listen to any popular music?

Suzuki: I didn't really come into contact with it. I wasn't even watching The Best Ten. It was the one area of music I knew nothing about. I was too busy learning jazz guitar in high school — I was hooked on everything but kayou kyoku. I just didn't have the time for pop.