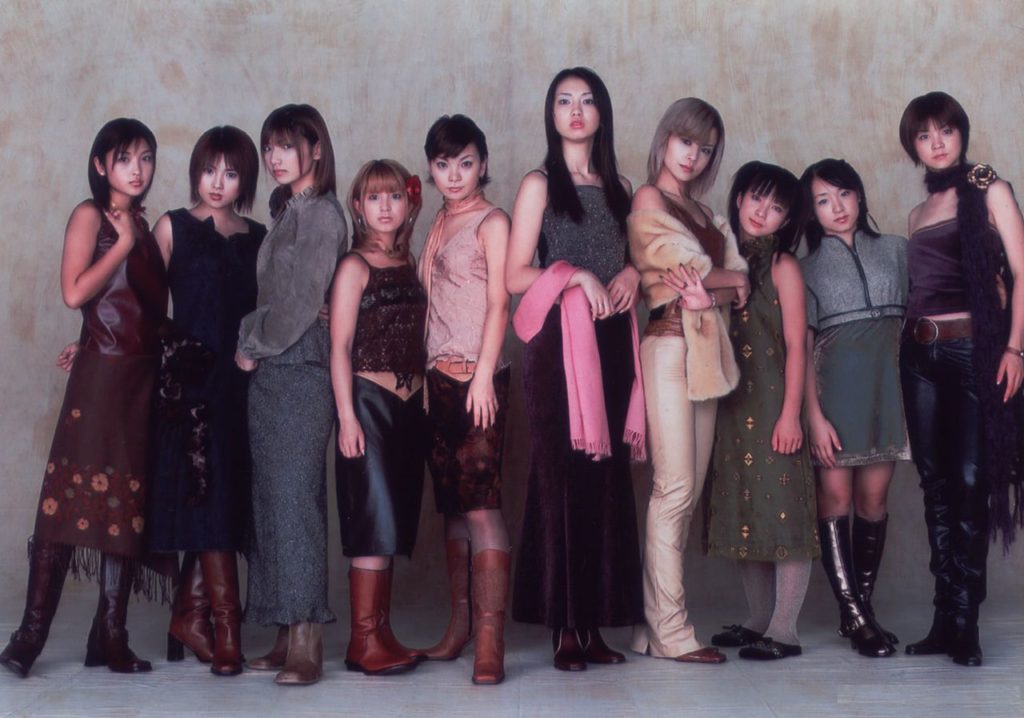 1: 名無し募集中。。。 2018/06/14(木) 20:10:14.64 0.net
I know there's just so many choices, but if you had to choose just one member who would it be?
2: 名無し募集中。。。 2018/06/14(木) 20:11:45.51 0.net
You want me to name the member I most like?
Or the member who I think is the greatest?
13: 名無し募集中。。。 2018/06/14(木) 20:15:47.01 0.net
Has to be Nacchi.
Nacchi = Morning Musume.
14: 名無し募集中。。。 2018/06/14(木) 20:16:12.02 0.net
Someone I'd like to see again is Sayashi.
6: 名無し募集中。。。 2018/06/14(木) 20:13:13.85 0.net
I didn't particularly care for her, but the MVP must be Gocchin.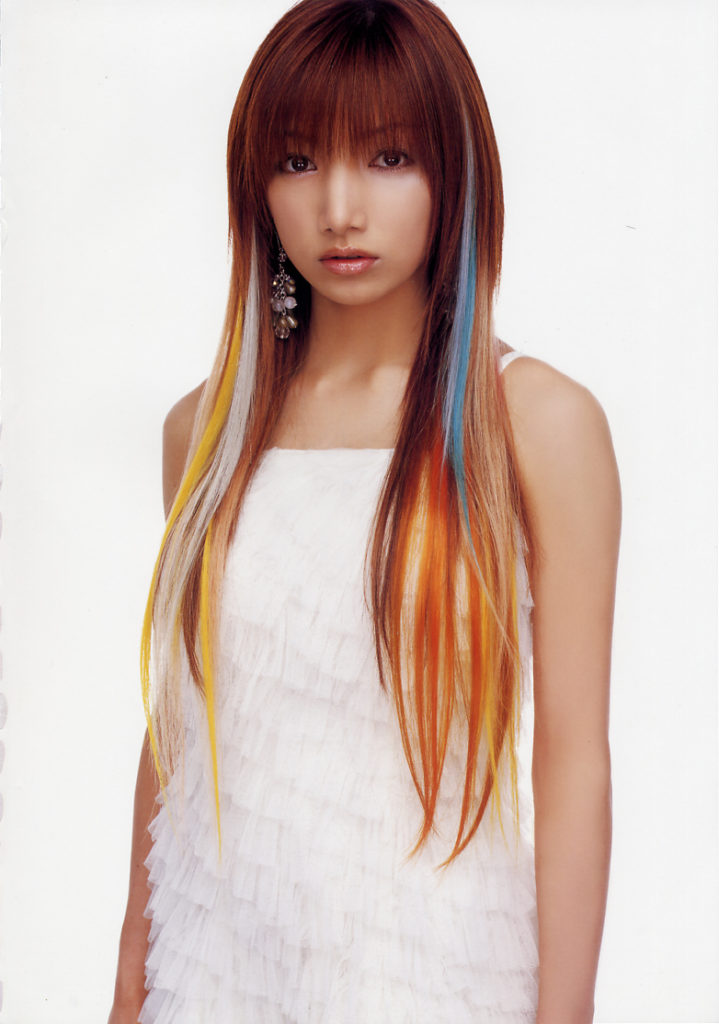 19: 名無し募集中。。。 2018/06/14(木) 20:24:32.34 0.net
Are there really that many wota who have been around for 15+ years?
22: 名無し募集中。。。 2018/06/14(木) 20:25:54.28 0.net
>>19
My first concert was at the Mie Sun Arena in 2000, so it'll have been 18 years this year.
53: 名無し募集中。。。 2018/06/14(木) 20:50:47.51 0.net
>>19
I've seen at least one concert of every Spring and Autumn tour since 2000.
44: 名無し募集中。。。 2018/06/14(木) 20:45:12.73 0.net
>>19
I've been hooked on them since "Love Machine." I've never gotten bored. I was in sixth grade then — I'll be 31 this year.
67: 名無し募集中。。。 2018/06/14(木) 21:26:22.30 0.net
>>44
Same here pretty much.
21: 名無し募集中。。。 2018/06/14(木) 20:25:23.02 0.net
15 years is pretty common, no?
25: 名無し募集中。。。 2018/06/14(木) 20:26:57.09 0.net
Living your life all half-assedly since 2000, 15 years will fly by in the blink of an eye.
20: 名無し募集中。。。 2018/06/14(木) 20:25:06.29 0.net
Of the OG: Gaki-san.
Of current memebers: Oda-chan.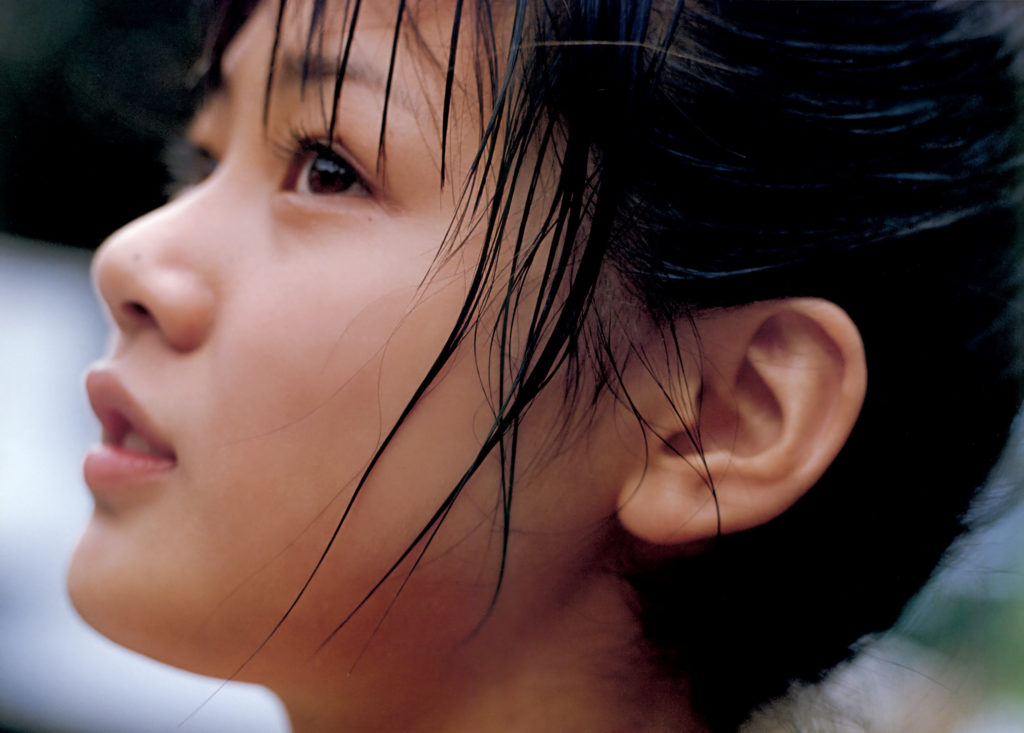 23: 名無し募集中。。。 2018/06/14(木) 20:26:03.87 0.net
That's a hard one. It's going to have to be either Fujimoto, Takahashi, or Kamei.
33: 名無し募集中。。。 2018/06/14(木) 20:32:33.40 0.net
If it's just Musume, it'd be hard to decide.
But if it's H!P as a whole, it's Matsuura Aya by a wide margin.
35: 名無し募集中。。。 2018/06/14(木) 20:37:48.04 0.net
Tanaka Reina, I think.
I bet if you were to ask Tsunku he'd say the same thing.
41: 名無し募集中。。。 2018/06/14(木) 20:43:05.06 0.net
Tanaka Reina. I bet society as a whole would say Abe, Goto, Takahashi, or Sayashi. But for me, Tanaka Reina is the all-time greatest member of Musume.
73: 名無し募集中。。。 2018/06/14(木) 21:52:39.38 0.net
>>41
Tanaka isn't my pick, but I do think 6th gen is the best generation.
49: 名無し募集中。。。 2018/06/14(木) 20:47:33.61 0.net
After painstakingly thinking about it, trying to set aside my likes and dislikes…
Nakazawa Yuko.
45: 名無し募集中。。。 2018/06/14(木) 20:45:15.47 0.net
I only attended my first concert in 2003, but I did watch them on ASAYAN.
47: 名無し募集中。。。 2018/06/14(木) 20:46:01.52 0.net
While my pick would be Kudo… ultimately it'd have to be Michishige, right?
48: 名無し募集中。。。 2018/06/14(木) 20:47:16.52 0.net
The member I most liked was Eririn, but really the greatest member had to have been Takahashi Ai.
59: 名無し募集中。。。 2018/06/14(木) 21:11:22.78 0.net
Nakazawa, Goto, or Tanaka.
Although for me personally it was Ishikawa.
60: 名無し募集中。。。 2018/06/14(木) 21:13:57.19 0.net
Has to be Reina. Even Tsunku called her the ideal Musume member.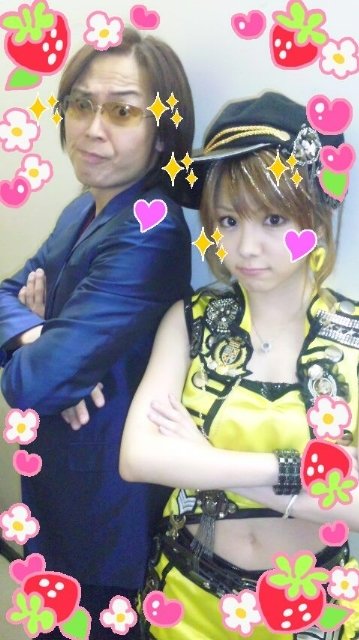 63: 名無し募集中。。。 2018/06/14(木) 21:20:14.05 0.net
Goto Maki. Had it not been for her, "Love Machine" wouldn't have been the hit that it was.
70: 名無し募集中。。。 2018/06/14(木) 21:28:23.95 0.net
Ishikawa Rika or Nakazawa Yuko.
I do hope members like them who really gave it their all are happy in life.
76: 名無し募集中。。。 2018/06/14(木) 21:55:36.17 0.net
I was drawn in by Tsuji-Kago, but the member I was the biggest fan of was Sayashi.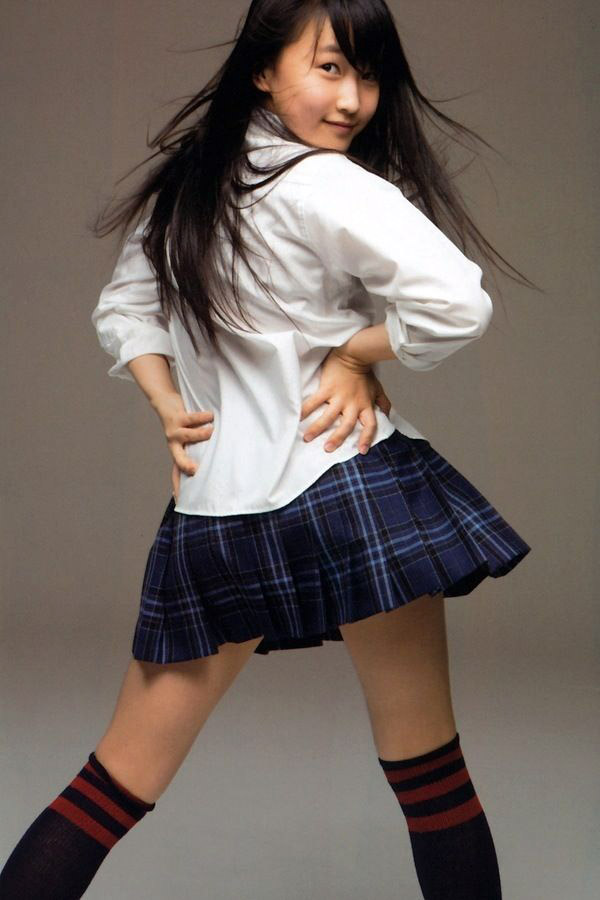 86: 名無し募集中。。。 2018/06/14(木) 22:18:13.60 0.net
Sayu spent such a long time in Momusu, yet it doesn't really feel much like she was the "franchise player" of the group. If I had to pick someone, it'd be Tanaka Reina.
88: 名無し募集中。。。 2018/06/14(木) 22:21:45.11 0.net
The period that was the most fun for me was when I was a Koharu oshi.
1. カラフル名無しさん 2018年06月15日 12:26 ID:v9YkYq5Q0
It might be because I've had a weird oshi history going from Tsuji-Kago, to Konno, (to Kumai,) to Sato so my opinion might be off, but at the end of the day, Tsuji-Kago really were two legends. It's like they created the image of the stereotypical young idol.
2. カラフル名無しさん 2018年06月15日 12:36 ID:01dxdF080
I'm an aunty who's been following the group without a single break since their formation, but as someone who normally has no interest whatsoever in the goods, Sayashi was the only member who made me visit the Hello! Shop for the first and last time.
No other member has charmed me to that extent.
3. カラフル名無しさん 2018年06月15日 12:41 ID:Cj4Yf0rW0
Her singing, dancing, power of expression, face, body…
Overall, it's Takahashi.
4. カラフル名無しさん 2018年06月15日 12:44 ID:luWtsAWG0
Personally: Sayashi.
Objectively: Tanaka.
The greatest love towards Musume: Niigaki.
But the general public would answer Abe or Goto, no?
6. カラフル名無しさん 2018年06月15日 12:55 ID:P0DLcqlo0
There's so many. But if I had to pick just one, I guess it'd be Ai-chan.
7. カラフル名無しさん 2018年06月15日 12:56 ID:YmbDZxoj0
I've been watching over them since their debut, but I only really got hooked with the 6th gen. During the Golden Era, I was content just watching them on the TV. But I'd have to answer either Tanaka, Michishige, Sayashi, or Takahashi. Of the current members, it's Oda, Sato, and Fukumura. And while they don't stand out as much, I'd also like to mention Makino and Nonaka.
8. カラフル名無しさん 2018年06月15日 13:17 ID:fB.TWQ1M0
This is tough, but… one vote for Ai-chan!
Her singing, dancing, expressiveness, looks — everything is at a high level.
On a personal note, she also gets a high score for having my ideal body type.
10. カラフル名無しさん 2018年06月15日 13:25 ID:1ILv4DeB0
Symbols of the group: Nakazawa-neesan and Sayumin.
Centers: Nacchi, Ai-chan, Reina.
The office's favorites: Gocchin and Ai-chan.
Tsunku♂'s favorites: Rika-chan and Reina.
Overall, seeing as she was a skilled member as well as the leader who led the group through some hard times, it'd have to be Takahashi Ai, no? By the way, my favorite is the Momusu-loving Gaki-san. ♪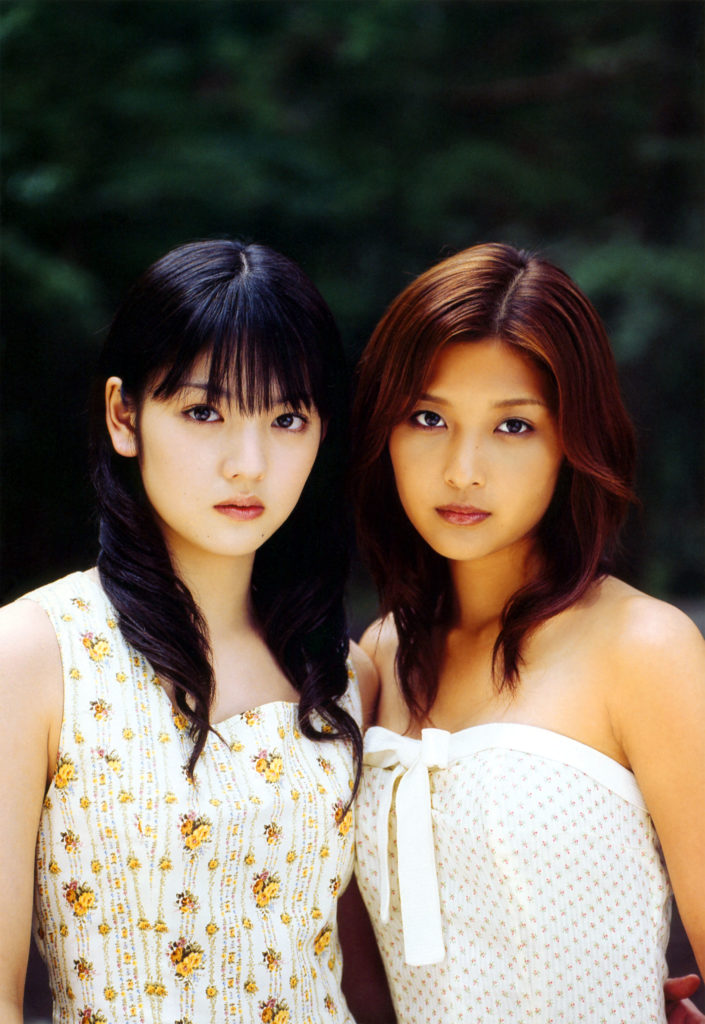 12. カラフル名無しさん 2018年06月15日 13:58 ID:ngil1Msb0
Abe Natsumi, Goto Maki, Takahashi Ai, Kusumi Koharu, Sayashi Riho.
13. カラフル名無しさん 2018年06月15日 14:27 ID:SbTz.cNw0
I've been a fan since their formation, but I can't choose just one member. I can't even decide my favorite song — choosing a favorite member would be impossible. They're all different and they're all good.
14. カラフル名無しさん 2018年06月15日 14:29 ID:VGd84ZzZ0
Golden Era, Platinum Era, Colorful Era… They were all so different, choosing just one member would be difficult. And besides, it's not like there are any wrong answers.
16. カラフル名無しさん 2018年06月15日 14:31 ID:9y.lmk730
I don't even particularly like them, but I have to admit that Tsuji-Kago contributed something to the general concept of idols.
15. カラフル名無しさん 2018年06月15日 14:30 ID:8PvPdA120
Kago-chan and Ogata Haa-chin!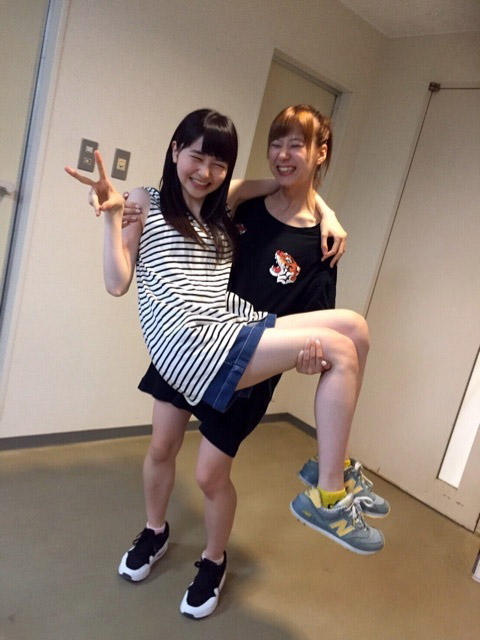 17. カラフル名無しさん 2018年06月15日 14:41 ID:jikOUNil0
My H!P wota life was pretty much centered around Reina, so she'd have to be my personal MVP. But even objectively speaking, I still think it's Reina.
Considering how I was a Reina oshi for 15 years, I think I win.
21. カラフル名無しさん 2018年06月15日 15:32 ID:83HLUdJn0
Kago-chan. Instead of going the loli route, I bet if she would've been just as charming had she gone the gyaru path that she admired in the early days. She's not particularly sexy or anything, but there was something about her power of expression that made one excited. Also, that sweet, high voice, her smile, her brightness, her loneliness, how she looked cute even when she was chubby… Everything about her was perfect.
26. カラフル名無しさん 2018年06月15日 18:09 ID:dOd.gQz40
I've also been a wota since elementary school, and the member who made me buy the most goods was Sayashi! Now I'm a Maa-chan oshi though, and it does feel like Maa-chan is going to end up surpassing Sayashi in that regard.
28. カラフル名無しさん 2018年06月15日 19:10 ID:1UCKNTdR0
I've been a fan since they were personally going around selling "Ai no Tane." My first favorites were Asuka and Ayaya, but my overall no. 1 is Oda-chan. I wish Oda-chan a beautiful life.
32. カラフル名無しさん 2018年06月16日 03:29 ID:2j5goTa70
Personally, as someone who was drifting away from Musume, it was Oda-chan who pulled me back.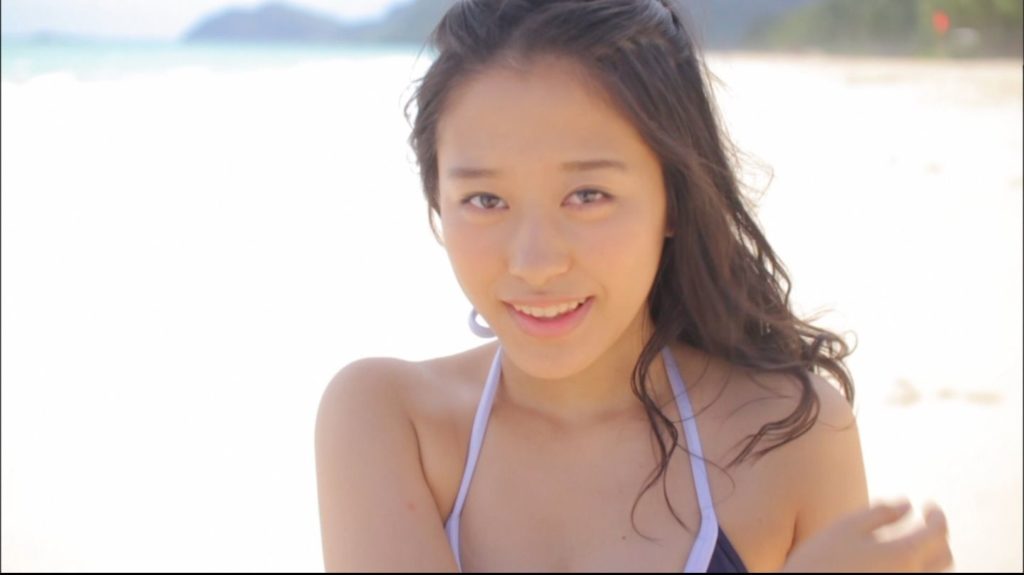 34. カラフル名無しさん 2018年06月16日 13:12 ID:rZZiDIWr0
If I can only choose one, it'd have to be Abe-san. But the members who ignited the fire in my wota heart again were Michishige-san and Sayashi Rihoriho.
89: 名無し募集中。。。 2018/06/14(木) 22:23:11.13 0.net
The greatest member was Nacchi, but the member I liked the most was Koharu.
29. カラフル名無しさん 2018年06月15日 21:33 ID:.K.0DlAG0
Zukki had the greatest weight.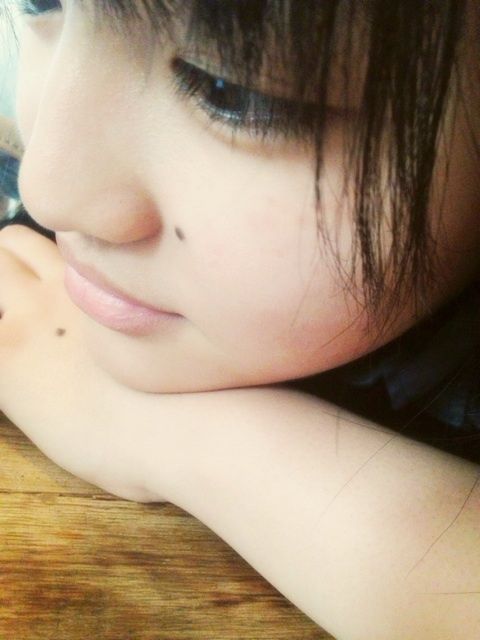 Source: http://colorhello.blog.jp/archives/1071295839.html