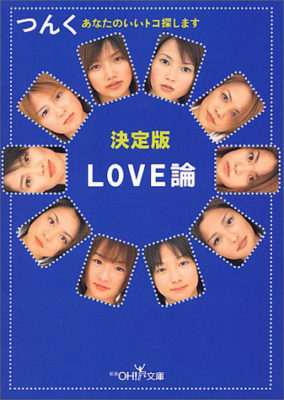 Time to give up the straightforward approach!
One of the great things about Morning Musume I've discovered through working with them is how there's no sense of anyone in the group ever fishing for attention. It's a group of young girls so there's obviously a strong sense of rivalry and of everyone always trying their hardest to learn, but none of them will ever come up to me and go "look how hard I practiced!" or something.
You know how there are some kids who will only try and look good in front of the teachers? "Hey, you were being lazy a minute ago! Why are you suddenly pretending like you're helping with the cleaning?!" Kids like that — the same ones who will then go up to the teacher and ask, "teacher, what should I clean up next?" There's no one like that in Morning Musume. They're lovable, they're earnest, they're constantly trying their hardest, but there's no feeling whatsoever of them trying to get others to notice. They're always prepared for what might come, but they'll show no signs of it during the day. That's something that makes them so lovable for me.
For example, imagine that your girlfriend came up to you and she didn't say something like "I did some cleaning," or "I prepared your lunch box for you." Instead… say you asked her, "could you prepare me my lunch box for tomorrow?," and she'd just answer you "sure thing" like it was nothing. And then while she was preparing it for you, she wouldn't be making a big deal out of it — she'd simply get it done, just like that. That's how the atmosphere is within Morning Musume. They're truly doing their best, but they deliberately make it a point to not show it. They do it all in a nonchalant manner, making it so that no one around them has to be concerned about them either.