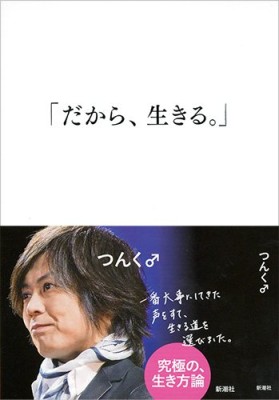 Paperback Edition Afterword
Three and a half years have passed since I lost my vocal cords.
Would I say that I am unhappy today? No, not at all.
You often hear people talking about "the happiness found through illness," and it's true that it's important to keep a positive mental attitude like that. But, of course, it goes without saying that nothing is better than not getting sick in the first place. The stress your illness inflicts not only upon you but also the people around you is enormous. Ultimately, health is the most important thing of all.
"It must be so inconvenient having lost your voice. It must be so difficult." People will often say things like that to me. And sure, it's difficult. But despite that difficulty, I try to have fun and stay positive — after all, it's no use spending all your life just feeling down.
For example, being able to witness my children grow up makes me happier than anything. They're constantly fighting with each other, but their smiles never fail to make me feel better. I treasure every moment I spend with them, trying not to let a single moment of their development fly past me.
And then there's the person who has taken on a very thankless role: my wife. Being scolded and told off by her for the things I least want to be told off for, I may find it annoying in that moment. But then I'll think about it and I'll realize, "she does have a point…" It must be even more difficult for the person doing the scolding, and I'm sure she does it all for the sake of my health.