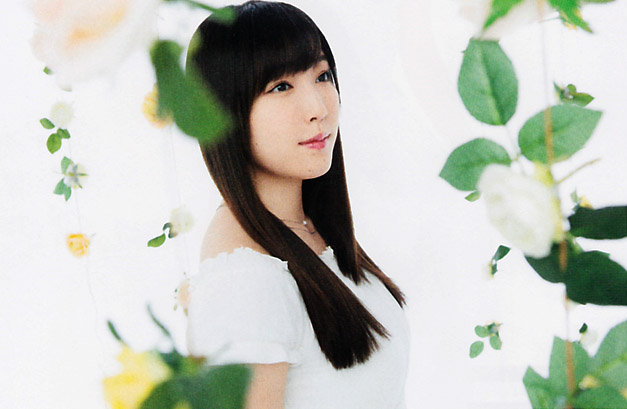 Fukumura Mizuki
October 30, 1996 — Tokyo
2011/01/02 ~

Fukumura: I've always felt strongly about not wanting to lose to my generation-mates. But then on the other hand, from the very beginning it felt like I came last out of the four of us. Even at the shoot for "Maji Desu ka Ska!" the other three were in the front row while I was in the back. That was a bit of a shock. "I'm supposed to be a new member too, and this is where they put me…?" In "Only you," I got to sing only during two parts while Sayashi Riho even received solo lines and she was right in the center.
It was a tough thing for a child to accept, but that was the reality. That was when the sense of rivalry within me was awakened as I decided that I was going to try and push my way closer to the center and receive more and more lines. That's how it all started.
Reaching Morning Musume At Last

— I'm sure some of that strength of spirit can also be attributed to the circumstances regarding how you got into the group. You joined Morning Musume through H!P Eggs, and that was the first time in Morning Musume's history for that to happen.
Fukumura: It happened just around a time when I'd experiences some pretty serious setbacks in the Eggs, so I took part in the audition thinking it would be my last chance. I made it as far as the third round of judging before I failed. During the auditions, I saw girls like Suzuki Kanon who just shined so much brighter than me; girls who looked like they weren't afraid of anything. I remember thinking, "It's girls like this who will get into Morning Musume. It's going to be a new era."
— But then, at the Hello! Project concert on January 2nd, your name was suddenly called.

Fukumura: I was so surprised. No one on stage that day knew about it. When Tsunku♂ said, "there's one from the Eggs, too," I had no idea he meant me. After the other three had already been decided on, it seems that he felt the generation needed something more, balance-wise. Apparently, he chose me for my "unbalanced balance." Back when I was in the Eggs, Tsunku♂ had come to see us in dress rehearsals and actual concerts several times. I guess he must have been watching.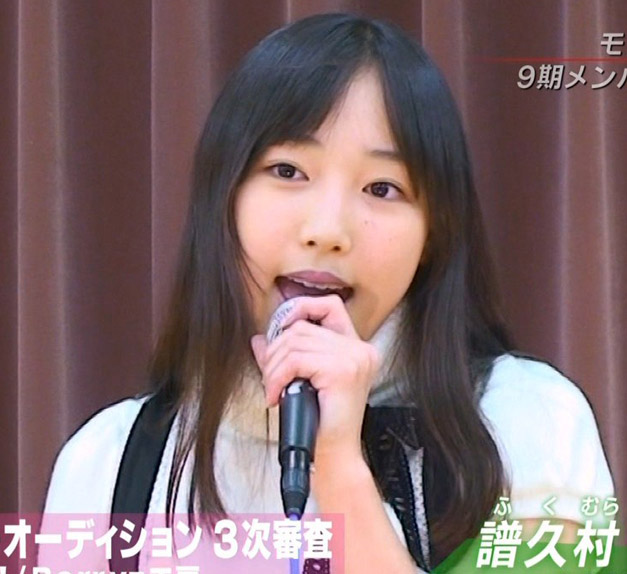 — It was like you had finally found your way to Morning Musume. However, it had been three years since we had last seen any new members join the group. What was it like in the beginning?

Fukumura: We had to learn all the songs and choreographies of course, but it was also a rule that we had to know about the manners and the greetings that are customary to Morning Musume. My life changed completely, and I was always afraid of my seniors or managers getting angry with me… I would be both mentally and physically exhausted every day. I have zero memories of my home life from this period.
— Regardless of how much you admired Morning Musume, it must have been difficult for a junior high school student to cope. Did the thought of quitting ever cross your mind?

Fukumura: I'd be doing lessons every day… The scale of the photo shoots and the concerts suddenly got bigger… I'd get to ride the bullet train to different places… I had devoted my life to Morning Musume. I just felt very glad about it all. So no, I never felt that I wanted to quit. It's just that, when we had just debuted, we couldn't keep up with our seniors at all.
We'd often have lessons with just us 9th generation members. Mitsui Aika would come and watch those lessons, and even though I had been able to do it properly at the first lesson, at the next one I couldn't do it for some reason. That made her Mitsui go, "come on, I thought you'd learned this by now…" I made her cry.
— A senior crying because of her junior's lack of progress… That's pretty amazing.
Fukumura: I honestly felt so guilty about making her feel that way, I was almost crying myself. That's when I started seriously thinking about how I would be able to change.
— Did the other three feel the same way?

Fukumura: There was of course a difference between them and my seniors… but I was a former Egg. It wasn't the same with me as it was with the other three who had joined through the general public. And yet, it was like they were able to develop their performance skills at a quicker pace than me. I was starting to feel impatient.
— You were like the big sister type among you four, weren't you?

Fukumura: Well, I'm the oldest. The other three had come in from the countryside and they must have felt anxious without their parents nearby. Meanwhile, I had been in the Eggs which meant I knew the Hello! Project etiquette better, and I felt that it was my job to teach it to them. But I was still only a child myself… The four of us would often get into fights. (laughs)
— Feelings of rivalry and jealousy… There must have been plenty of reasons behind your fights.

Fukumura: They were over these completely trivial things. I mean, I can't even remember the reasons for most of our fights. But being busy together with lessons every day, it really was no time to be fighting. I was only thinking about how we needed to catch up to our seniors as quickly as possible; to not be an embarrassment on stage; to be unified.
— After almost no time at all you saw the 10th generation joining the group, making you seniors yourselves. You didn't get to enjoy that feeling of being the "new members" for very long.

Fukumura: I personally felt a sense of rivalry towards my juniors. But that's like a tradition in Morning Musume so I consider it to be a good thing. Even now, it frustrates me how Oda Sakura is considered the best singer and Ishida Ayumi the best dancer. They're a source of inspiration for me to work harder and aim to be at their level.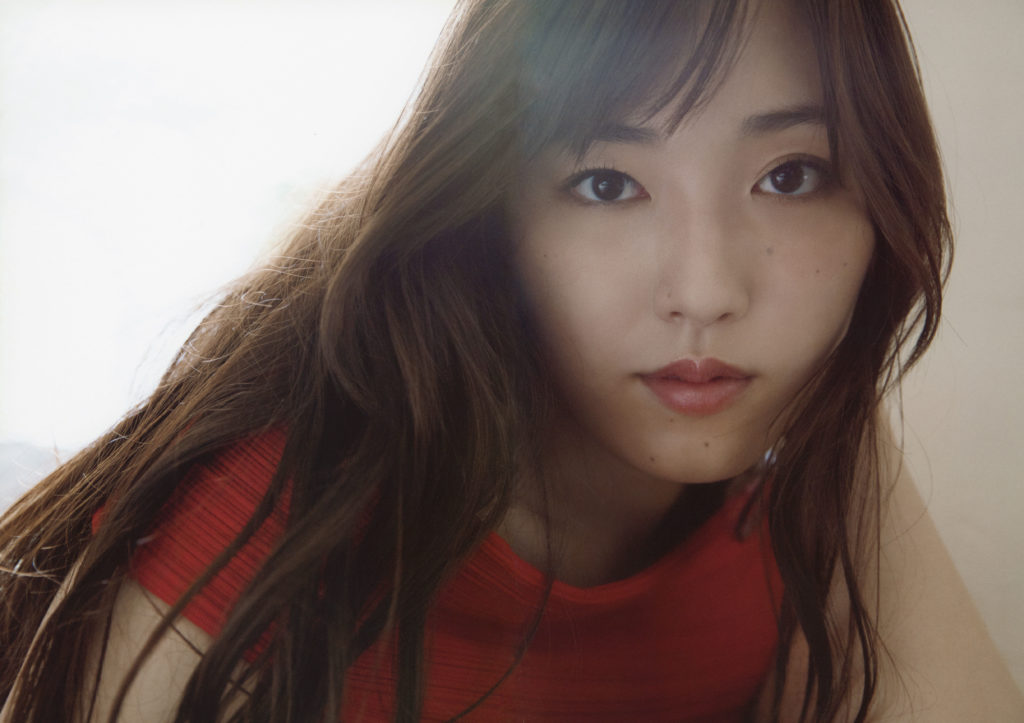 — Is there something you would similarly like people to associate the name "Fukumura Mizuki" with?

Fukumura: Although I have been doing my best with singing and dancing, I haven't managed to find a forte in these seven years. But seniority doesn't matter when you're on stage, so I want to continue showing that sort of "antagonism" towards my juniors. And I hope they do the same.
— It must be motivating for you having other members in the group who also have that fire in them.

Fukumura: I sense that in Nonaka Miki, Makino Maria, and Kaga Kaede. But I want them to challenge us even more. If they do, I'm sure it'll make us improve as a group even further.
— It must be tough being the leader of Morning Musume. You're put in this spot where you have to look at the group as a whole. But other times, I'm sure you must want to just concentrate on yourself.

Fukumura: I used to only watch myself during our lessons, and the truth is that I wish I could do so even now. But ultimately because I want to improve Morning Musume — this group with a history — the leader must always be giving it her attention. I have to notice certain things about the other members and let them know. I believe it all leads to more growth for the group.
— Are you trying to further develop this thing that you've inherited from your seniors?

Fukumura: The seniors always encourage us by telling us how we need not pay much mind to things like the group's history or its traditions. But if the leader stops caring about those things, then it stops being Morning Musume. It's my duty to care, and I want to keep going without changing those things. But since I've always loved this Morning Musume that was initially built by our seniors, I don't even see this duty as being a hardship or anything like that.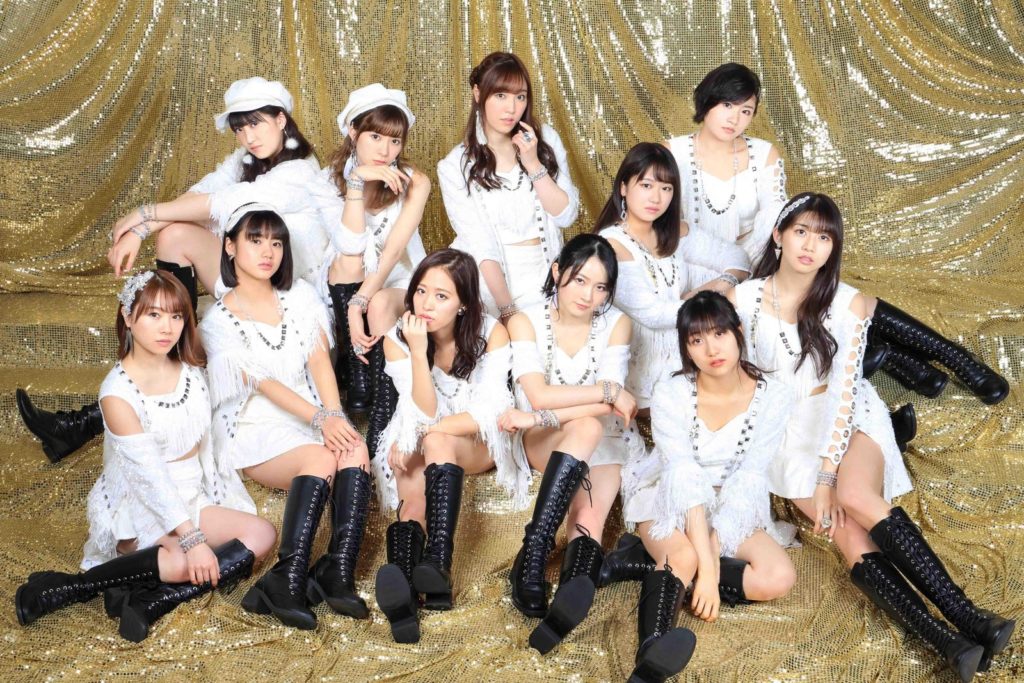 Learning From Her Seniors
— I would think though that your conviction to preserve the group might make you feel lost at times.
Fukumura: I often ask Yoshizawa Hitomi for advice. Also, whenever we release a new CD, I always make sure to send a copy to all of our past leaders. I do want all the OG's to keep watching over us… I don't want for them to abandon us. (laughs)
When Michishige Sayumi graduated, we lost the last member who had been active alongside all those past OG's. But I want us to remain close as members of the same Morning Musume. I want to always feel like the 41 of us are connected. I believe keeping that feeling alive will guide us in the right direction.
— It must be reassuring knowing that your seniors are there for you.
Fukumura: I received a message from Iida Kaori the other day, saying, "I saw you out in town!" She had attached a picture of us on a large billboard. I feel grateful and happy, knowing how we have seniors who are always thinking about us. We're all part of the same Morning Musume. I'm always reminded of that fact by the kindness of my seniors.
— What with this being the 20th anniversary memorial year, it must require a great amount of resolve to be able to pull the members all together at a time like this.

Fukumura: I recently saw an old VTR of Nakazawa Yuko and it made me think about just how amazing of a person she is. I really can't even compare. Everyone has an image of her being this scary person; the original leader responsible for putting that hierarchy and all the rules in place. But when you watch the footage from back then, she would be teased by her juniors as this "auntie character." And not just her, but people like Yasuda Kei and Iida Kaori as well.
The members at the top willingly took on the roles of people who it was okay to tease, and their juniors would do their best to make jokes at their expense. Thanks to that, the juniors could express their personalities and shine. There was a proper hierarchy back then, and everyone wasn't necessarily all friendly with each other. They created all those relationships as fellow "work colleagues." I wish we could have that kind of mutual trust reflected more in the relationships of the current group, too.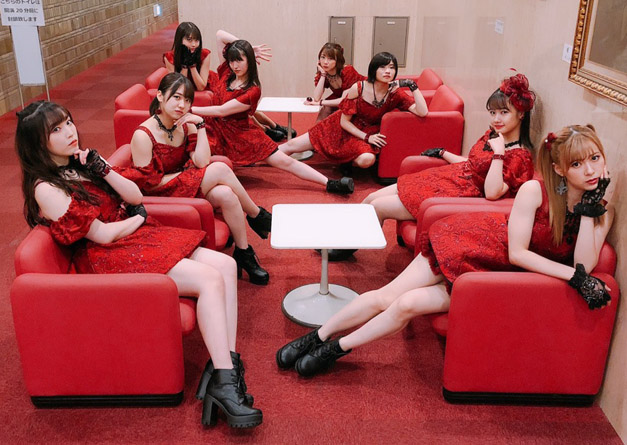 — It's great that everyone still talks about those Morning Musume traditions and its history, and how we have all that existing video footage.

Fukumura: I'm very grateful for it. Maybe there's no point in even comparing the two, but I feel like all our individual characters are weaker than those of the members from back then. In that sense, it does feel like we're losing to them. However, I don't think we're losing to them in terms of our singing and dancing. When we perform live, we're just burning with passion. We can all still grow and keep doing our best, and I feel very positive and hopeful about Morning Musume's future.
— How do you feel about Tsunku♂, the person who created and supported Morning Musume?

Fukumura: Even now I'll think to myself, "what would Tsunku♂ do?" I was recently lucky enough to meet him in recording and receive a bit of advice from him. It wasn't anything special — he was on the other side of the booth and he just told me, "that's not necessary." But talking with him like that felt so nostalgic, and it made me so glad at the same time, too. Tsunku♂ has taught me so much, and because we sing so many of his songs I also consider it an important duty of mine to preserve all those "Tsunku♂-isms."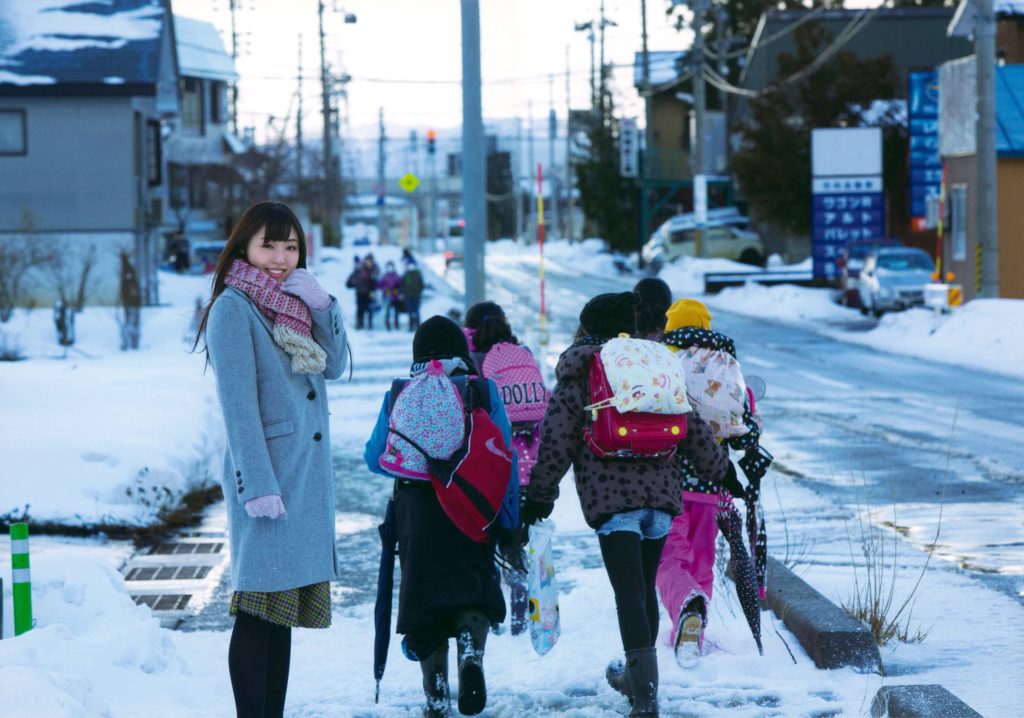 A Collection of Strong Personalities

— Having inherited the sentiments of Tsunku♂ and all your seniors, how would you like to shape Morning Musume as a group, going forward?

Fukumura: I want Morning Musume to be the kind of group that is full of dreams and hope — just like it was when I first came to admire them. A group where everyone has character; a group where everyone's voices match their faces; a group of strong personalities. If we became a group like that, then more people would come to know our songs as matter of course, and we'd get to stand on bigger stages… I think that would be just lovely.
— Just like Morning Musume of the past… Or even beyond that.

Fukumura: In order for that to happen, we have to hone our abilities even more and become the kind of group befitting of those bigger stages. And I don't want us to just stand on stage singing songs either. I think it's important for us to be more active elsewhere, too, where we can have the public eye on us. I know it won't be easy. But we've come all this way because our seniors always believed in Morning Musume. And just like them, we too must believe in our own strength.
— You've spent a long time alongside Morning Musume, both as a fan and as a member. So what is Morning Musume to you?

Fukumura: It's the place where I became a "Fukumura Mizuki" that I wasn't by my nature. I wasn't the type of person who wanted to stand out. I had no confidence in myself. I kept doing my best, driven only by a yearning to get into Morning Musume.
I came to love singing and I developed a desire for more lines. Once I became the leader, I changed from being a listener to being someone who will speak up, and I became able to talk about how I feel. It's all thanks Morning Musume that I was able to change so much and discover something I loved. I want to resume my activities in Morning Musume, always remaining grateful to them as we leap forward.
My Song
"I WISH"


Fukumura: This song cheers me up. If I listen to it when I'm feeling down, it makes me happy again like it's nothing. I was listening to it when I was working hard at getting ready to debut, so it has a lot of memories for me. Even now it makes me feel so moved when I listen to it.