2: 名無し募集中。。。 2018/05/21(月) 20:56:35.71
Young Town 2018/4/21

Sanma: What do you drink?
Fukumura: I drink white wine and umeshu, as well as like this… strawberry lumps, something-or-the-other drink. But I was surprised to know that Harunan likes highballs (whiskey and soda) and things like that.
Iikubo: I love them.
Sanma: That's cool. Highballs are really popular right now.
Iikubo: You don't really get fat from drinking them apparently.
Sanma: I can't drink highballs. I'm always just drinking wine. Doesn't that stuff taste harsh to you?
Iikubo: Well, I prefer ginger highballs so it just tastes like ginger ale. My go-to drink, though, is sake.
Sanma: Do you drink at home with the evening meal?
Iikubo: I don't. But sometimes I'll go to a jazz bar by myself and drink there.
4: fusianasan 2018/05/21(月) 21:00:09.60
White wine, umeshu, and "strawberry lumps, something-or-the-other drink." That's cute.
13: 名無し募集中。。。 2018/05/21(月) 21:04:59.33
H!P members drinking amongst themselves is nice, but going to a jazz bar all by yourself…?
17: 名無し募集中。。。 2018/05/21(月) 21:07:11.92
It's weird how unfitting it sounds to hear the words "jazz bar" coming out of Iikubo-san's mouth. (laughs)
5: 名無し募集中。。。 2018/05/21(月) 21:00:37.45
ABV-wise though, wine and umeshu are definitely higher.
9: 名無し募集中。。。 2018/05/21(月) 21:02:53.06
Mizuki-chan must be so cute when she's drunk.
10: 名無し募集中。。。 2018/05/21(月) 21:03:24.95
>>9
She's said she doesn't get drunk.
12: 名無し募集中。。。 2018/05/21(月) 21:04:50.37
Lots of the OG's like umeshu too, don't they?
21: 名無し募集中。。。 2018/05/21(月) 21:08:13.21
They were also talking about alcohol on Young Town last week with Oden. No transcription of that?
22: 名無し募集中。。。 2018/05/21(月) 21:08:21.89
Fuku-chan: "I like umeshu!"

Harunan: "I like highballs!"

Kananan: "I can't really drink…"

Rinapuu: "I've just started trying out draft beer."

Take-chan: "I can drink different kinds of alcohol in one sitting and be completely fine."
36: 名無し募集中。。。 2018/05/21(月) 21:12:35.66
Mixing different liquors… That's such a college student-like thing to do.
32: 名無し募集中。。。 2018/05/21(月) 21:11:37.43
They wouldn't be able to handle their lives without alcohol.
49: 名無し募集中。。。 2018/05/21(月) 21:15:40.11
With some of the members, I wouldn't mind it even if they had some drinks before going on-stage.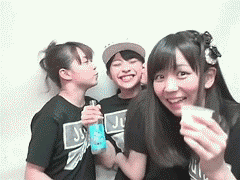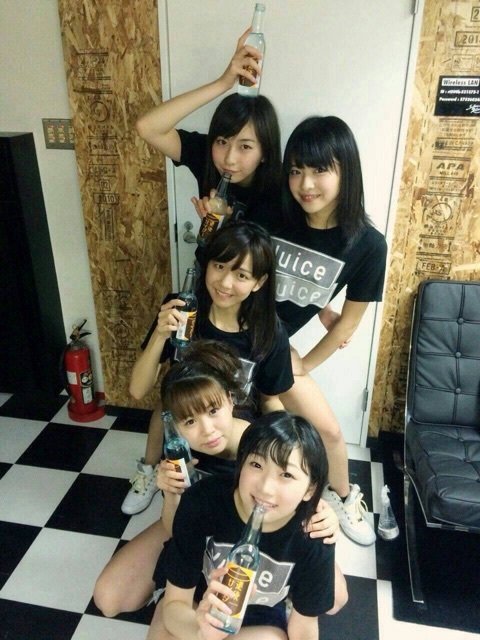 53: 名無し募集中。。。 2018/05/21(月) 21:16:01.39
Highballs? Harunan sounds like quite the drinker.
52: 名無し募集中。。。 2018/05/21(月) 21:15:54.62
It's not good for the throat. As they age, women who drink habitually start to sound like old guys.
56: 名無し募集中。。。 2018/05/21(月) 21:17:03.37
I wonder when it became acceptable for idols to talk publicly about their drinking?
This would've been unimaginable in my youth.
71: 名無し募集中。。。 2018/05/21(月) 21:21:46.74
Yeah, I can't get behind this. I'm not looking for this kind of thing in H!P.
64: 名無し募集中。。。 2018/05/21(月) 21:19:13.76
I don't see a problem with it if they just drink in moderation.
66: 名無し 2018/05/21(月) 21:20:18.28
I bet Fuku-chan's a merry drinker once she gets drunk.
96: 名無し募集中。。。 2018/05/21(月) 21:27:12.50
Nacky and Iikubo-san are obviously good drinking buddies. (laughs)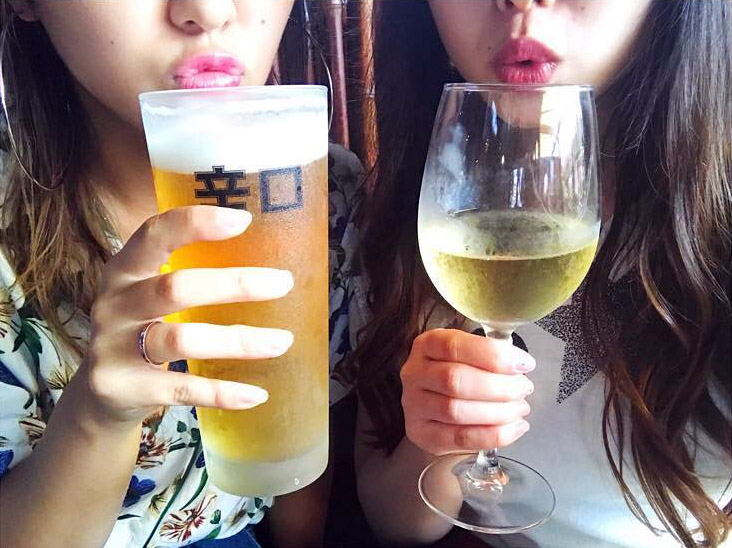 108: 名無し募集中。。。 2018/05/21(月) 21:30:40.18
Are there any currently active H!P members of age who don't drink?
109: 名無し募集中。。。 2018/05/21(月) 21:31:05.94
The only members who've said so are pretty much just Tanaka and Miyamoto, no?
205: 名無し募集中。。。 2018/05/21(月) 22:43:19.45
Ultimately, Reina was the only one it was okay to trust.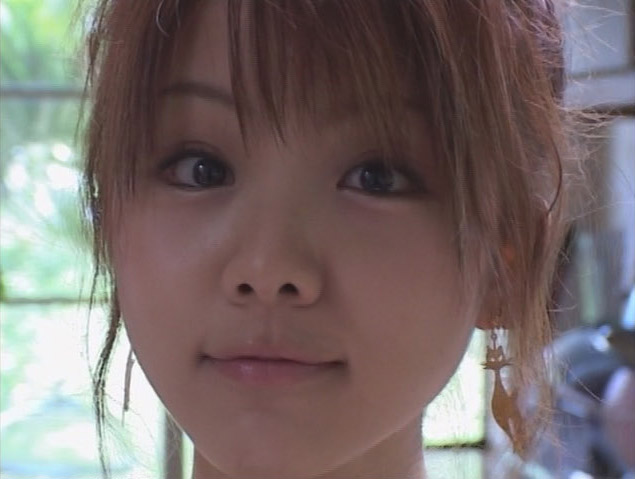 110: 名無し募集中。。。 2018/05/21(月) 21:31:10.10
Miyamoto turns 20 in December, right?
It feels so weird to think that Karin will be twenty years old…
112: 名無し募集中。。。 2018/05/21(月) 21:33:25.15
This is something that all the members who turn 20 will inevitably go through.
All of you guys supporting members who are currently 19, you should brace yourselves.
113: 名無し募集中。。。 2018/05/21(月) 21:33:28.16
A drink every once in a while is alright but if you start drinking regularly, it's going to have an effect on your weight. Especially after 25 or so you're going to start putting on weight in all these weird places.
117: 名無し募集中。。。 2018/05/21(月) 21:34:48.11
Fuku-chan doesn't drink to the point that she's drunk. When she goes out "drinking" with Harunan, she's really only just keeping her company.
118: 名無し募集中。。。 2018/05/21(月) 21:34:51.87
I want to know what Maro likes to drink.
I bet she's a terrible drunk.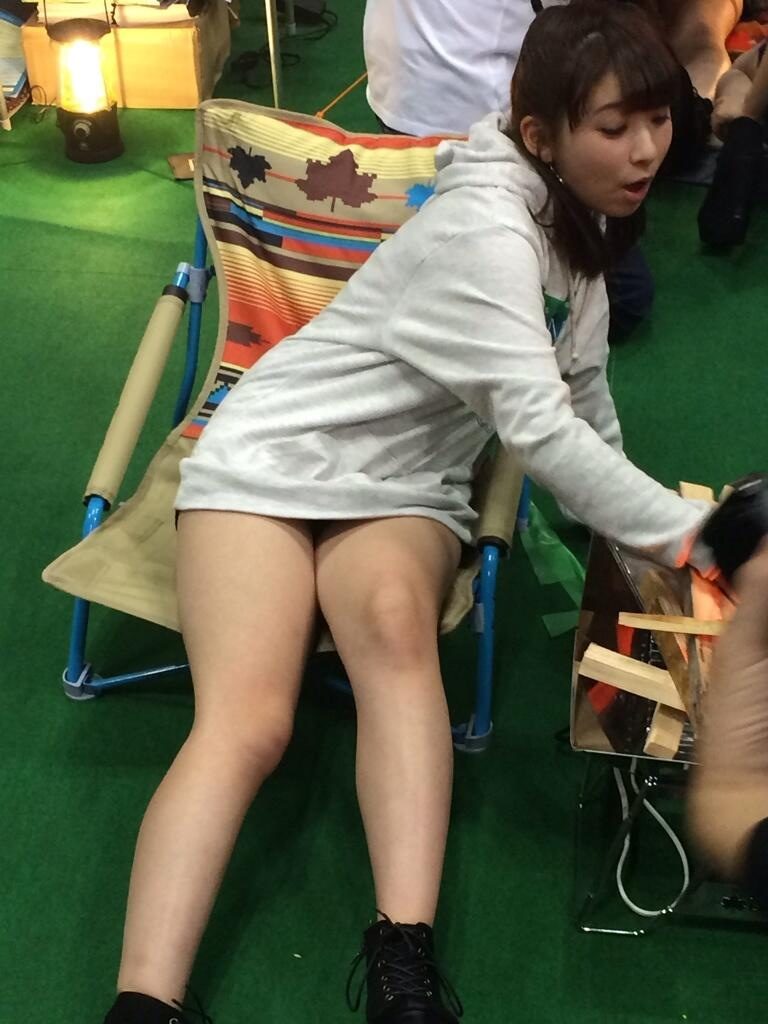 127: 名無し募集中。。。 2018/05/21(月) 21:37:01.81
There are only like less than 10 members who are over 20, but they've pretty much all said that they drink, right?
133: 名無し募集中。。。 2018/05/21(月) 21:38:32.03
>>127
Not just "pretty much" — they all do. Even Nakanishi has said that she drinks, even though she can't drink a lot.
143: 名無し募集中。。。 2018/05/21(月) 21:42:27.45
>>133
Didn't Ayacho say she can't drink?
152: 名無し募集中。。。 2018/05/21(月) 21:44:49.69
>>143
She's only said that she can't drink very much.
She's often said she goes out drinking with Iikubo-san.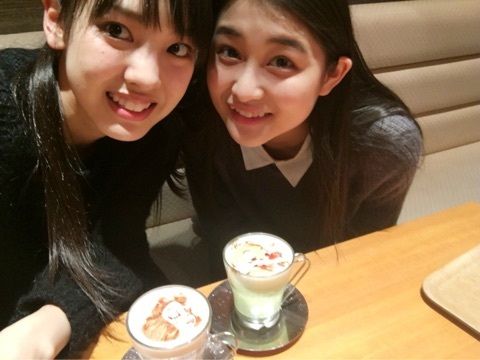 131: 名無し募集中。。。 2018/05/21(月) 21:37:34.10
Hasn't Miyazaki also said she can't drink?
144: 名無し募集中。。。 2018/05/21(月) 21:42:40.12
I want to drink with Fuku-chan!
153: 名無し募集中。。。 2018/05/21(月) 21:45:48.97
I don't mind Fuku-chan and Iikubo-san drinking, just because they seem like they would only drink the expensive, high quality sort of alcohol that would be fitting to their status as members of a group of national idols.
154: 名無し募集中。。。 2018/05/21(月) 21:45:51.15
Personally, I really can't drink — so much so that alcohol is almost like an allergy for me — so I really have a hard time imagining girls who are barely 20 going out drinking. It actually makes me feel worried about them.
198: 名無し募集中。。。 2018/05/21(月) 22:35:45.98
This isn't something that's really specific to H!P, but lately it feels like young girls in general like to make a big deal out of the fact that they drink. Why is that?
236: 名無し募集中。。。 2018/05/22(火) 10:57:03.64
They should all follow the example of Karin-chan who's said that she won't drink for as long as she is a singer.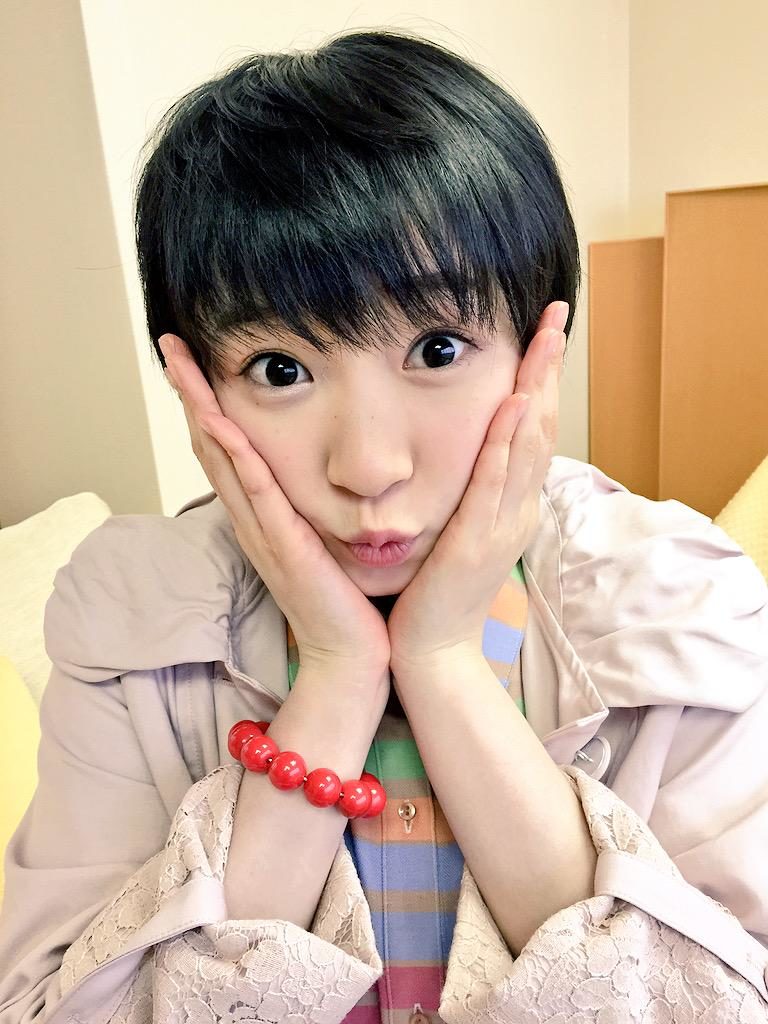 200: 名無し募集中。。。 2018/05/21(月) 22:36:53.84
Weirdly enough, Okamari has said that she doesn't drink.
237: 名無し募集中。。。 2018/05/22(火) 11:03:50.98
Even just moderate drinking isn't going to do any good for your throat, you know.
6. カラフル名無しさん 2018年05月23日 14:46 ID:03iPUO6c0
Seriously, once they start talking about drinking alcohol, just force them to graduate. Whether or not they actually drink is one thing, but when it comes to drinking, smoking, or romantic relationships, they really shouldn't be speaking about this stuff publicly. Again, I'm not saying they absolutely shouldn't do those things — I'm just saying they shouldn't be talking about it like it's completely okay.
14. カラフル名無しさん 2018年05月23日 20:42 ID:96iQgGXj0
The members that are cute and in shape should be allowed to drink, but since like last year or something, more and more members have been getting fat. If the reason for that is alcohol, they should be made to stop.
2. カラフル名無しさん 2018年05月23日 14:03 ID:O.2xG1wQ0
So damn gross reading posts from these old virgin losers in the thread pushing their beliefs on adult women.
5. カラフル名無しさん 2018年05月23日 14:45 ID:zScfWM8h0
I'm surprised to see so many people in the thread hating on members for drinking. They're past the legal age — of course they're going to be asked about alcohol and of course they're going to drink. I mean, I'd get it if Fuku-chan was saying that she likes to go bar-hopping like Okai-chan, but…
Also, that thing about Iikubo-san and jazz bars was awesome.
16. カラフル名無しさん 2018年05月24日 03:49 ID:HTNmXmjv0
They're within the legal drinking age, and besides, it's not like they're saying they like to get wasted or anything. If you don't like them saying that they drink, you should just stop being a fan then. It's your problem. No one will miss you even if you do go away, you disgusting loser virgins. (laughs)
11. カラフル名無しさん 2018年05月23日 15:28 ID:4Hpq8U6G0
They're doing their best with their work.
They're allowed to have a drink.
Henkka: I'd like to take this opportunity to ask because I'm curious to know: what do the drinkers among the readers of Wota in Translation like to drink?
Me, I'm a simple man: my main poison of the several past years has been vodka and soda. It's such a no-nonsense drink: it doesn't taste offensive, and I've found that it gets the job done very well. Also, just in the past six months, I've gotten very much into whiskey. I now have about 15 open bottles (mostly scotch) in my collection. It's such a fun hobby!
What about you guys?

Source: http://colorhello.blog.jp/archives/1071019943.html