1: 名無し募集中。。。 2018/10/14(日) 22:18:18.67 0.net
I bet most of you don't.
5: 音速♪ 2018/10/14(日) 22:24:02.83 0.net
On the contrary. It was dead-on my favorite era of them all.
4: 名無し募集中。。。 2018/10/14(日) 22:21:01.54 0.net
Koharu's Golden Era.
15: 名無し募集中。。。 2018/10/14(日) 22:36:18.92 0.net
Music-wise, it was my favorite era of them all, album songs included.
Although yeah, it did also feel like they were in this bind of hopeless stagnation.
29: 3 2018/10/14(日) 22:55:31.97 0.net
Things were in all-out chaos until the end of 2007, but then with the next year's Single Daizenshuu it felt like a new Momusu had finally started taking shape.
22: 名無し募集中。。。 2018/10/14(日) 22:44:36.49 0.net
06.03.15 4th 36,531 → 48,667 copies 8 weeks SEXY BOY
06.06.21 4th 37,065 → 47,159 copies 6 weeks Ambitious!
06.11.08 1st 40,967 → 55,694 copies 9 weeks Aruiteru
07.02.14 4th 40,884 → 53,047 copies 6 weeks Egao YES Nude
07.04.25 2nd 53,551 → 61,322 copies 4 weeks Kanashimi Twilight
07.07.25 2nd 43,364 → 50,812 copies 5 weeks Onna ni Sachi Are
07.11.21 6th 28,082 → 38,667 copies 7 weeks Mikan
08.04.16 3rd 48,086 → 55,949 copies 5 weeks Resonant Blue
08.09.24 3rd 38,596 → 46,067 copies 6 weeks Pepper Keibu
09.02.18 3rd 44,121 → 50,313 copies 5 weeks Naichau Kamo
09.05.13 1st 47,528 → 53,950 copies 5 weeks Shouganai Yume Oibito
09.08.12 2nd 54,978 → 70,229 copies 7 weeks Nanchatte Renai
09.11.28 4th 36,274 → 45,241 copies 5 weeks Kimagure Princess
34: 名無し募集中。。。 2018/10/14(日) 23:36:09.23 0.net
2007 was just absurd.
There was something happening every month.
37: 名無し募集中。。。 2018/10/15(月) 00:16:56.68 0.net
There was so much chaos in '07 that I have no recollection of '08.
39: 名無し募集中。。。 2018/10/15(月) 00:54:55.03 0.net
People like Goto and Matsuura were still appearing at Hello! Con.
All the Golden Era members were still there, if only just barely.
2. カラフル名無しさん 2018年10月15日 18:57 ID:yCsZvX0i0
Haromoni@ feels nostalgic. (laughs)
4. カラフル名無しさん 2018年10月15日 20:54 ID:U6adkAcn0
Fujimoto Miki having the shortest tenure as a leader — 20-something days — in 2007. With Fujimoto's withdrawal as the 4th leader, all the Golden Era members were gone from the group and Morning Musume became this group of "…who are these girls?" to the general public.
AKB's first Kouhaku appearance was in 2007, and they started their namesake late-night TV show in January of 2008. In other words, you might say that 2007 marked the change in the top idol group of the country.
8. カラフル名無しさん 2018年10月16日 12:55 ID:20HyUDO20
No wonder that I, too, am now an auntie in her 30's… ?
7. カラフル名無しさん 2018年10月16日 12:54 ID:20HyUDO20
I was in junior high school and I remember taking purikura pictures while doing the "ue ue ☝️☝️" pose. My friends had all liked Morning Musume in elementary school, but now it was suddenly like no one cared…
18: 名無し募集中。。。 2018/10/14(日) 22:39:56.77 0.net
They were all so cute and in perfect condition in "SEXY BOY."
It has been 13 years since the release of
"SEXY BOY ~Soyokaze ni Yorisotte~"
1: おちんくん 2019/02/27(水) 07:20:36.75 0.net
It was the moment when Morning Musume reached their pinnacle, looks-wise.
To this day, no other moment has surpassed it.
8: 瑞鶴 2019/02/27(水) 07:36:53.70 0.net
They made them sing it wearing these outfits that looked like underwear.
9: おちんくん 2019/02/27(水) 07:37:57.39 0.net
>>8
Those camisole one-pieces, right?
For actual underwear, look up Berryz' "Aa, Yo ga Akeru" and °C-ute's best-of.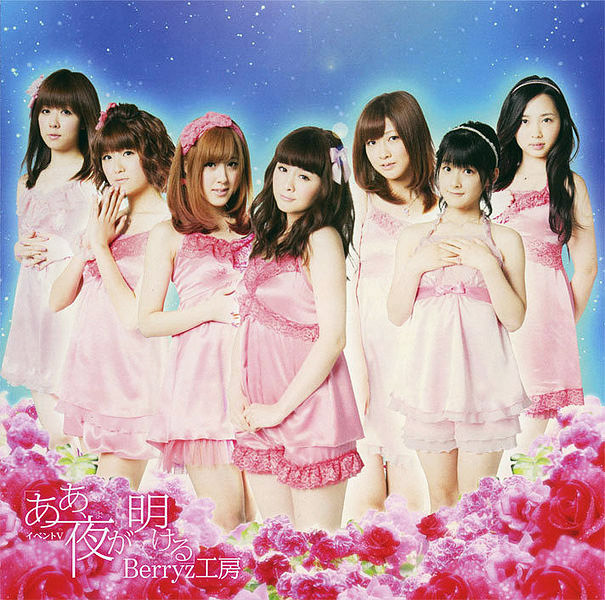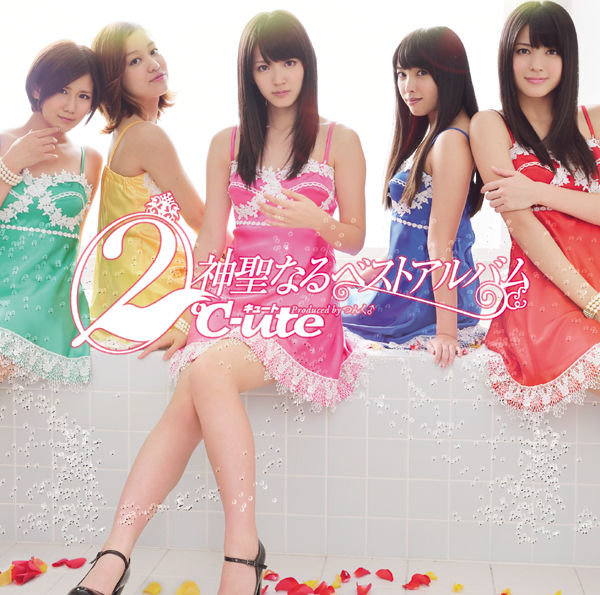 10: 名無し募集中。。。 2019/02/27(水) 07:38:59.64 0.net
This is one of the music videos I regularly get an urge to rewatch.
11: 名無し募集中。。。 2019/02/27(水) 07:40:34.43 0.net
Gaki-san's Golden Era.
16: 名無し募集中。。。 2019/02/27(水) 07:46:20.67 0.net
"SEXY BOY" feels relatively fresh in my memory, but it's already been over 10 years, huh?
50: 名無し募集中。。。 2019/02/27(水) 18:26:41.43 0.net
This song was apparently extremely popular in Shinjuku 2-chome.
22: 名無し募集中。。。 2019/02/27(水) 07:55:31.32 0.net
Reina really never changes.
29: 名無し募集中。。。 2019/02/27(水) 08:38:43.43 0.net
Gaki-san's cute.
34: 名無し募集中。。。 2019/02/27(水) 10:13:47.73 0.net
I like this Koharu. And Reina's super fired-up.
35: 名無し募集中。。。 2019/02/27(水) 11:03:23.32 0.net
It's cute seeing Reina's over-the-top dancing again. (laughs)
33: 名無し募集中。。。 2019/02/27(水) 10:10:05.68 0.net
There are no objections to them having been at their looks-wise best in "Aruiteru," is there?
37: 名無し募集中。。。 2019/02/27(水) 12:30:51.16 0.net
No, that would be "Mikan."
38: 名無し募集中。。。 2019/02/27(水) 12:49:51.28 0.net
Studio live:
39: 名無し募集中。。。 2019/02/27(水) 12:52:32.00 0.net
I'm surprised by how Koharu was one of the members who originally sang this song.
49: 名無し募集中。。。 2019/02/27(水) 18:25:03.76 0.net
>>1
It seems like people have re-evaluated this song as of late. Guess part of it has to do with that it's eurobeat. There's so many recent comments, too. And Gaki-san was saying how that simple-looking step they do in the dance is surprisingly difficult, although I don't really get what she means by that.
53: 名無し募集中。。。 2019/02/27(水) 19:20:05.53 0.net
>>49
There are definitely songs that look easy, but when you actually try copying them you discover how they're surprisingly difficult.
52: fusianasan 2019/02/27(水) 18:54:56.91 0.net
This song is way up there as one of my top favorites.
1. カラフル名無しさん 2019年03月08日 14:47 ID:6FDkTK870
There's something about this song that just gets you excited.
2. カラフル名無しさん 2019年03月08日 15:06 ID:7e737tlg0
It's such a fun song.
Everyone's so cute in the music video, too.
3. カラフル名無しさん 2019年03月08日 15:07 ID:7e737tlg0
Is the "sexy boy" Tsunku?
6. カラフル名無しさん 2019年03月08日 18:09 ID:z1lV8Bpz0
This was so cute, and yet at the time it wasn't the least bit successful.
Even I personally completely missed it.
9. カラフル名無しさん 2019年03月08日 23:29 ID:i6o87GXX0
I still love this song. When the intro starts playing, the whole atmosphere at the venue immediately changes. I was at a dinner show once where, before the performance, they showed this footage of all the music videos released so far, summarized to about 30 minutes. It made me think to myself how, if they were to remake just one song with the current members, I'd wish for it to be this one.
Sources: http://colorhello.blog.jp/archives/1072626969.html, http://colorhello.blog.jp/archives/1074006475.html