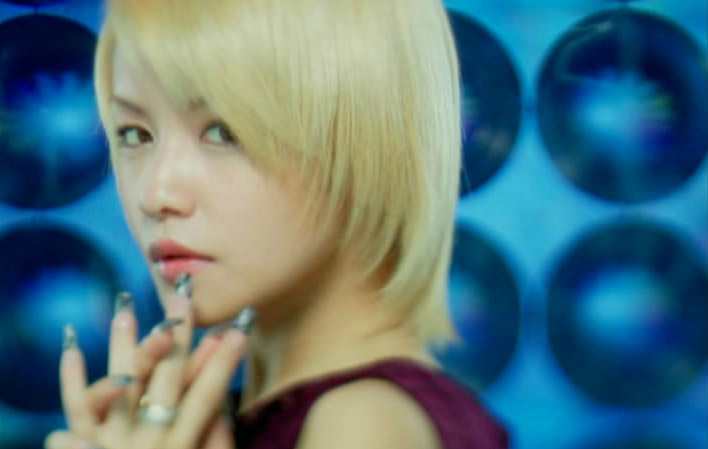 1: 【中国電 – %】 ◆fveg1grntk 2017/01/28(土) 21:09:33.12 0.net
@sasasayu_min
Hello! Con Fukuoka
Tsugunaga: "Our great senior, Nakazawa-san, came to see our performance today. I thought it might've been because today is the anniversary of Morning Musume's debut, but she said: "no, I came because it's your final Hello! Con tour." And she said those words to me with a serious look in her eyes, with not a hint of flattery. When I told her I was about to cry because of what she'd just said, she replied: "stop lying — I don't see any tears." I was desperately trying to pinch the back of my hand, but I couldn't get even one tear out…"

@sasasayu_min
Tsugunaga: "Before the concert when we all gathered around and Ayacho said "congratulations to Morning Musume on your major debut anniversary," Nakazawa-san suddenly appeared and said "it's thanks to all of you for continuing to do your best." When Harunan heard her say those words, tears just started pouring down her face. I felt so frustrated and jealous when I saw that! Like, that's the reaction I wanted to show Nakazawa-san!"
3: 名無し募集中。。。 2017/01/28(土) 21:10:35.01 0.net
I cried.
5: 【中国電 – %】 ◆fveg1grntk 2017/01/28(土) 21:11:59.26 0.net
。・゚・(ノД`)・゚・。
6: 名無し募集中。。。 2017/01/28(土) 21:12:09.57 0.net
She also mentioned it on her blog yesterday.
19: 名無し募集中。。。 2017/01/28(土) 21:23:57.57 0.net
What a great episode.
11: 【中国電 – %】 ◆fveg1grntk 2017/01/28(土) 21:14:36.44 0.net
19990128 – 20170128
http://ameblo.jp/nakazawa-yuko/entry-12242199526.html

Today is the anniversary of Morning Musume's major debut.
I'm hoping for your continued support of the group even in its 20th year.
20: 【中国電 – %】 ◆fveg1grntk 2017/01/28(土) 21:24:16.06 0.net
This right here is the strength of having traditions that span over a number of years.
30: 名無し募集中。。。 2017/01/28(土) 21:38:30.78 0.net
Looking back, it's pretty amazing to think that she agreed at the age of 24 or 25 to be in a group with some junior high scholers.
44: 名無し募集中。。。 2017/01/28(土) 21:51:39.49 0.net
>>30
Well, Fukuda was actually the only junior high schooler.
33: 名無し募集中。。。 2017/01/28(土) 21:40:07.01 0.net
Age-wise, it was probably her last chance to become a singer.
47: 名無し募集中。。。 2017/01/28(土) 21:54:40.03 0.net
And then the Kids were formed, leading to Berryz Koubou and °C-ute. And now other kids are forming groups while inheriting things from them. The story continues…
37: 名無し募集中。。。 2017/01/28(土) 21:45:37.69 0.net
I want Morning Musume '97 to become active again for a year.
27: 名無し募集中。。。 2017/01/28(土) 21:32:57.17 0.net
Takahashi has said that it would do especially the current members good to receive a bit of lecturing from Nakazawa.

39: 名無し募集中。。。 2017/01/28(土) 21:46:57.76 0.net
Takahashi Ai Long Interview

"Zukki will become one of the key members of the group. She'll become one of those "hidden" leaders who conveys to the others the things that Morning Musume must never forget as a group. I've heard how Zukki is one of those types that says it like it is to the juniors, which I find surprising. People like that are absolutely necessary to Morning Musume.

When 9th gen first joined the group, Mitsui Aika-chan had that role. Aika isn't even that type of person — if anything, she was the mood maker; the bright, "youngest child" character of the group. So when I saw Aika doing that for 9th gen, it caught me off-guard. It wasn't easy for her. In fact, she told me she would often cry just worrying about it.

When she told me about how she was troubled over how she should handle 9th gen, I told her she should simply do what she thinks is best. That there's no set rule as to what you have to do. She then went on to create her own place within the group. She came to think that it was fine even if the 9th gen ended up hating her for being so strict towards them — she simply felt that it was her job to convey to them how things in Morning Musume are supposed to work.

Suzuki got to be in the group together with Aika and learn from her, and it made her responsibility towards the group heavier, making her another one of those "hidden" leaders. It was similar in my time: officially I was the leader, but Gaki-san was there to support me and to take control. So having seen her beginnings, I just feel like Suzuki will become one of those key members. Her role is that of conveying to the newer members the things they must never forget about Morning Musume.
53: 名無し募集中。。。 2017/01/28(土) 22:17:11.86 0.net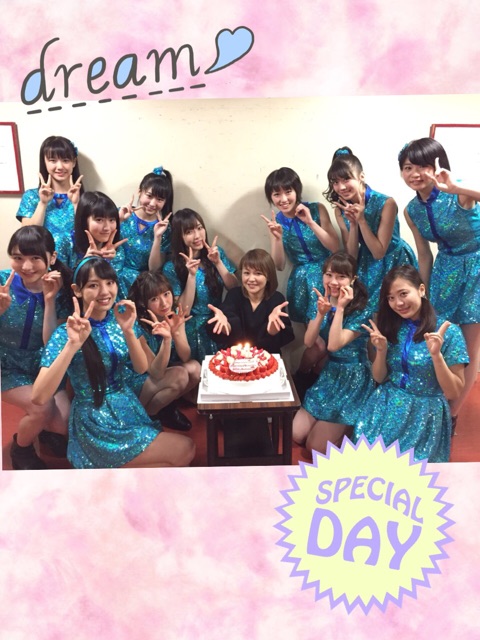 61: 【中国電 – %】 ◆fveg1grntk 2017/01/28(土) 23:20:04.54 0.net
We had a Hello! Con performance in Fukuoka today and… you won't believe this…!!

Nakazawa Yuko-san came to see our performance! ( ; ; )

When she heard us do the "dancing singing exciting!" call before the performance, Nakazawa-san said she felt moved to know that the call is still used to this day! Hearing her say that… I can't really express in words the feeling it gave me. (;_;) Tsugunaga Momoko-san then took the initiative and asked her to do the call with us, and so us members of Hello! Project all did the call together, led by Nakazawa-san! We all received lots of words of praise from her. It became such a precious day for us. ( ; ; )
http://ameblo.jp/morningmusume-10ki/entry-12242342851.html (Iikubo Haruna)
108: 名無し募集中。。。 2017/01/29(日) 00:36:45.13 0.net
>>61
They need to put this on a DVD Magazine.
64: ルウ 2017/01/28(土) 23:32:30.70 O.net
Nakazawa-nee-san is so considerate. Plus, she has the wit and that celebrity's way with words. It's such a shame that all these lovely conversations between her and the other members happened backstage and not in front of cameras.
68: ルウ 2017/01/28(土) 23:49:47.79 O.net
She debuted as a member of Morning Musume at the age Momochi is right now, and graduated when she was around the same age as Michishige Sayumi right now.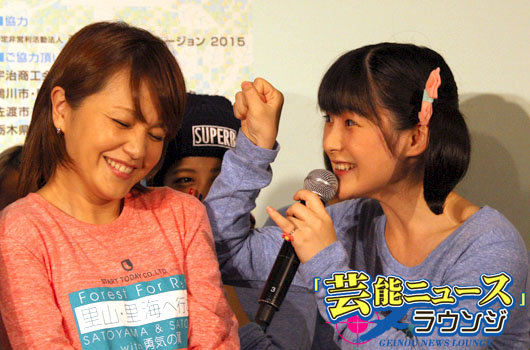 102: 名無し募集中。。。 2017/01/29(日) 00:30:09.78 0.net
Nakazawa is so cool.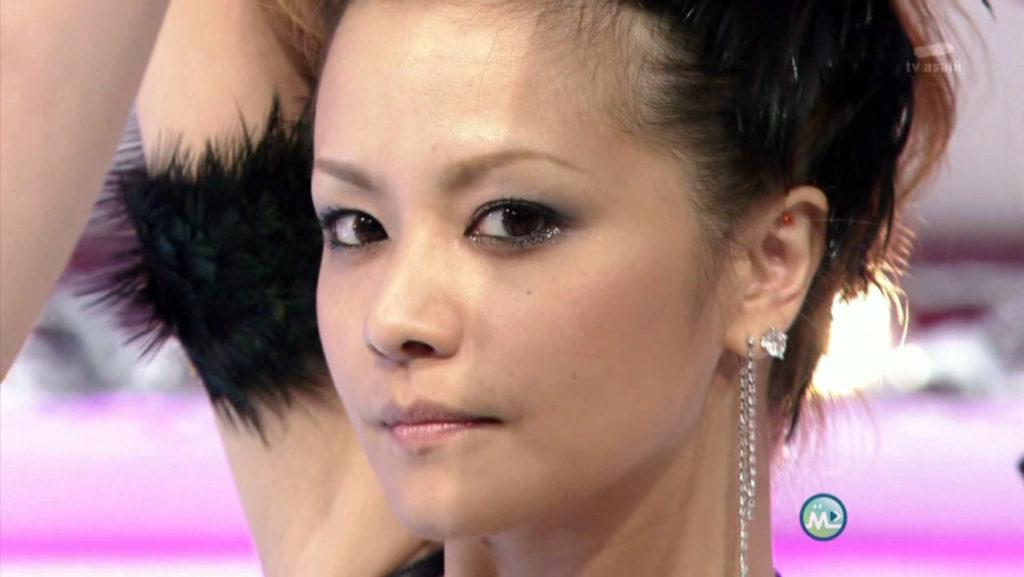 74: 名無し募集中。。。 2017/01/28(土) 23:56:11.01 0.net
Nakazawa's character has changed quite a bit since she became a mom. Like she's become more rounded-out as a person.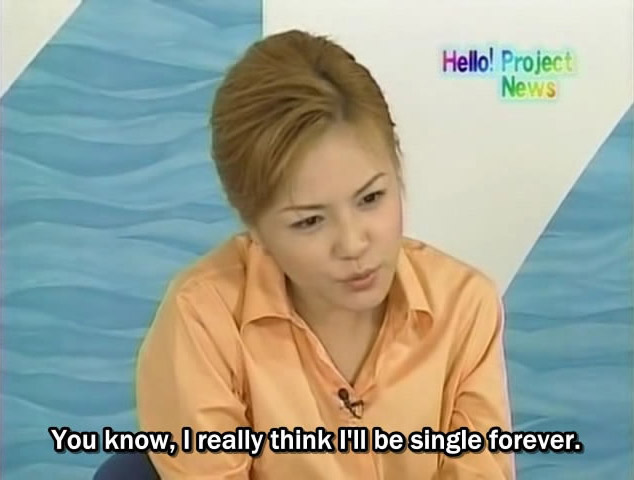 75: 名無し募集中。。。 2017/01/28(土) 23:56:56.87 0.net
To me it doesn't seem like she's changed much.
77: 名無し募集中。。。 2017/01/28(土) 23:58:23.36 0.net
She's become calmer.
79: 名無し募集中。。。 2017/01/28(土) 23:59:51.68 0.net
She started becoming that way quite a bit before she became a mom though.
70: 名無し募集中。。。 2017/01/28(土) 23:53:05.94 0.net
The Musume of today exists because Nakazawa was there first.
1. カラフル名無しさん 2017年01月29日 22:35 ID:q.oS.eAc0
They must've been happy to have her come.
118: 名無し募集中。。。 2017/01/29(日) 00:55:05.09 0.net
I feel like Nakazawa distances herself from H!P just enough. She's not apathetic towards them, but she's also not trying to own them.
2. カラフル名無しさん 2017年01月29日 23:24 ID:MfVQhZ1E0
Now that Sayu's graduated, there's pretty much no link left between the current members of H!P and the OG. And yet, she came to see them just the same.
4. カラフル名無しさん 2017年01月30日 08:10 ID:VGBYZO4v0
She has a full schedule with her activities in Fukuoka as well as her family life keeping her busy, but she still shows up every now and then at the perfect timing. I'm glad she watches over her juniors like this. No wonder the leaders after her have all written her letters, reporting to her about things.
113: 名無し募集中。。。 2017/01/29(日) 00:47:12.02 0.net
Nakazawa still buys all of Morning Musume's CD's. They're a source of pride for her.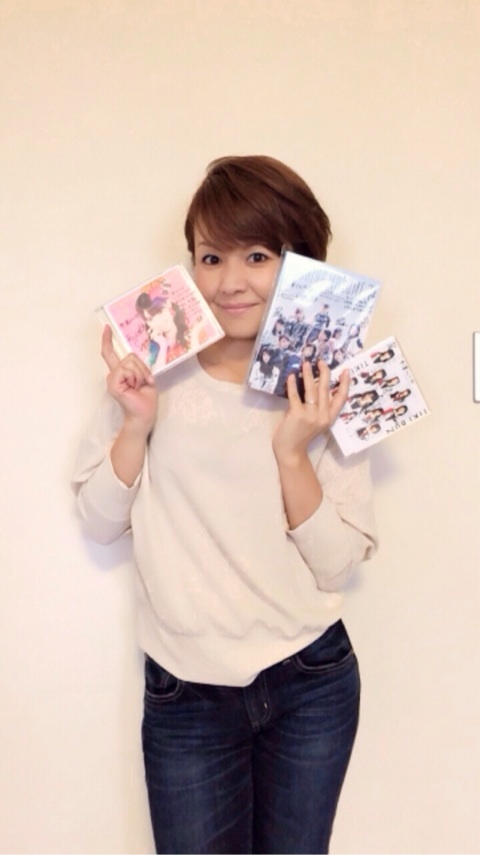 110: 名無し募集中。。。 2017/01/29(日) 00:40:00.61 0.net
Of all Morning Musume members, past or present, Nakazawa Yuko loves Musume and H!P the most. No one can beat Nakazawa in that respect.
111: 名無し募集中。。。 2017/01/29(日) 00:40:38.64 0.net
The mother of Morning Musume.
0: Henkka 2017/02/03(金) 00:00:00
Here, have a couple of translated blog posts about this day from Nakazawa Yuko:
Thank you for all of your many congratulatory messages!

To everyone who has supported the group until today… To all the staff who have supported us until today… To all the past members who have held the group together until today… And… To all the current members who keep doing their best within the group… It was thanks to all your love, your bonds, your strength, that we are now able to greet this day.

Today, I finally got to go see H!P in concert in Fukuoka on this anniversary and meet with everyone. I have to take a moment to gather my thoughts and figure out what it is I want to say, so please give me some time to think on it. But for now: thank you very, very much!
Morning in Fukuoka. It seemed like it would be a rainy day, but later the skies appeared to turn blue.

Yesterday, I attended the Fukuoka performance of Hello! Project's current concert tour. Compared to when I was a member of H!P, the songs, choreographies and productions are all completely different. I got to see a different world altogether. And that's a very happy thing. One constant in the group was always the theme of "evolution," and the current members of H!P, with their world, showed that they had built on that theme wonderfully.

In any case: every group was so vocally talented! Their youth and their energy just radiated through their performances. The dancing was of such high quality. But as their senior, I don't want to just praise them — I wish I could've talked to each and every one of them individually. That's how cool their stage was.

Ahh… It's not enough. Not nearly enough. I just can't convey to you in writing what I felt. I haven't even begun to scratch the surface through these words. This girl's that, that girl's that… So much of it left an impression on me.

Those early days when we were just running around, not knowing left from right… There are now members of H!P who weren't even born back then. Now it's them singing and dancing on stage. Watching over them while thinking about that… it made me so glad and so happy. I feel full of happiness.

Morning Musume '17
ANGERME
Juice=Juice
Country Girls
Kobushi Factory
Tsubaki Factory
Hello! Pro Kenshuusei

Shimizu Saki-chan

My cherished friends…
My cute little sisters…
I'm going to keep cheering you on!

Makoto-san, as their respected senior and loving older brother, I hope for your continued support of H!P, too!

And finally…

The person who I most wanted to meet yesterday: Momochi, who I suspect I may have seen for the last time yesterday. Thank you for the MC yesterday! As expected!

After the performance, the Morning Musume Anniversary Cake made its appearance!!

Thanks to the staff's kindness, I got to enjoy this special anniversary today with the members of Morning Musume '17. At the end I was crying so much… Yet again, they all made me cry.
Thank you very much to all the many people who read and commented on my previous blog post!

Morning Musume and H!P have so many anniversaries. Morning Musume, the group I was a part of, had their major debut on January 28th. That was the debut day of the group's first members. Then the second generation came along… The third generation… And today the group has reached 13 generations. These generations all have their own debut days and debut songs.

For how long will it continue…? The group now has 40 members, past and present. Often times, the fans will know more about them than me, and they tell me all these things. It leads to so many new realizations even for me. Truly, the group has walked this far with all of you fans on our side, supporting us for all these months and years.

Let's continue to do our best together forever!!

The end.
Source: http://colorhello.blog.jp/archives/1064035625.html