1: 名無し募集中。。。 2016/12/10(土) 17:36:16.20 0.net
Has she become someone even non-wota might recognize?
3: 名無し募集中。。。 2016/12/10(土) 17:38:56.72 0.net
That's tough to say. Is it just me who knows her? Or is the general public in on it, too…?
5: 名無し募集中。。。 2016/12/10(土) 17:40:23.64 0.net
She's become quite well-known through Nige Haji.
17: 名無し募集中。。。 2016/12/10(土) 17:52:23.30 0.net
I'd bet the general public has no clue she was ever in H!P. They only know her as an actress.
14: 名無し募集中。。。 2016/12/10(土) 17:48:56.09 0.net
To think H!P's most successful person would be someone outside of Morning Musume…
9: 名無し募集中。。。 2016/12/10(土) 17:43:47.44 0.net
She's become popular, but she's not leading actress material yet. She's on the same level as someone like Kinami Haruka.
13: 名無し募集中。。。 2016/12/10(土) 17:47:21.27 0.net
She's been really lucky with the shows she's chosen to do. That's important, too.
71: 名無し募集中。。。 2016/12/10(土) 18:45:36.70 0.net
She did pretty good already by managing to get even bigger roles than that of Satori in SPEC.
15: 名無し募集中。。。 2016/12/10(土) 17:50:05.55 0.net
I thought Patlabor would be the height of her career for sure, but it looks like she's still getting bigger and bigger.
32: 名無し募集中。。。 2016/12/10(土) 17:58:37.75 0.net
It feels like she's constantly appearing as a supporting actress on all kinds of shows.
37: 名無し募集中。。。 2016/12/10(土) 17:59:39.85 0.net
I want to see Mano-chan singing My Days for You again…
44: 名無し募集中。。。 2016/12/10(土) 18:01:49.57 0.net
Having gotten to shake hands with her at Yomiuri Land continues to be a source of pride for me.

54: 名無し募集中。。。 2016/12/10(土) 18:23:14.36 0.net
I figured she'd end up becoming someone like Takahashi or Niigaki or Sudo, but it looks like she's actually working really hard. And here I thought she'd pretty much only acted in Suugaku Joshi Gakuen.
60: 名無し募集中。。。 2016/12/10(土) 18:35:46.80 0.net
She has a lead part in a movie and she's constantly appearing in all sorts of commercials and TV drama shows. It'd be hard to claim she's not doing well for herself.
73: 名無し募集中。。。 2016/12/10(土) 18:47:31.60 0.net
Plus, "Mano-chan" is a nice and easy-to-remember name, too.
76: 名無し募集中。。。 2016/12/10(土) 18:51:04.32 0.net
Will Miyamoto become Mano's successor?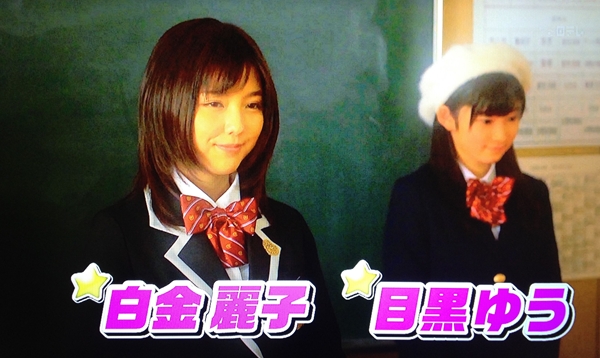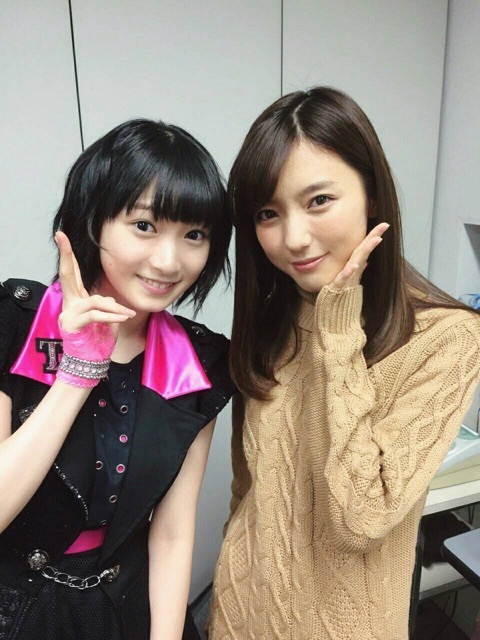 83: 名無し募集中。。。 2016/12/10(土) 18:58:08.62 0.net
I might be wrong about this, but it feels to me like Mano is a highly irregular case compared to the rest of H!P's members.
87: 名無し募集中。。。 2016/12/10(土) 19:00:54.18 0.net
Mano-chan, appearing in one hit drama after the other in an era when pretty much only one in ten shows actually become hits.
103: 名無し募集中。。。 2016/12/10(土) 19:10:33.70 0.net
I actually became an H!P wota through Mano-chan, so it's very moving to me seeing her today. That Mano & S/mileage concert… so nostalgic.
156: 名無し募集中。。。 2016/12/10(土) 19:56:38.12 0.net
I wasn't an H!P wota yet when I saw her in SPEC, and yet I remember thinking "man, this girl is cute."
4. カラフル名無しさん 2016年12月12日 03:21 ID:Kbtw7TkX0
I wonder if she'll end up becoming someone like Shinohara Ryoko.
1. カラフル名無しさん 2016年12月11日 17:12 ID:rNUB6WLC0
My parents are in their 60's and they know next to nothing about idols, and even they know who she is. Rather than Nige Haji though, they recognize her more from that NHK morning drama.
2. カラフル名無しさん 2016年12月12日 00:09 ID:CSiOaOM10
Having watched over her from her futsal days, I can say she really, really worked hard to get where she is today. She's become a fully-fledged actress.
3. カラフル名無しさん 2016年12月12日 03:01 ID:.9H5ZrlU0
Loads of H!P members have aimed to become actresses following their graduation, but the only one who's thrown all caution to the wind and just devoted everything to acting lessons and auditions is Mano-chan. She must've truly given it her all. I'm glad she's found success.
38: 名無し募集中。。。 2016/12/10(土) 18:00:14.82 0.net
To us, she just seems like the same old Mano-chan as always.
But in reality, she may already have become someone far beyond our reach…
Henkka: Have a quick bonus excerpt from a recent interview.
— This February it will have been four years since you graduated from Hello! Project.

To me, it doesn't feel like my work is much different now that I've graduated versus to when I was still a member of Hello! Project — even though I was doing concerts, I was already doing acting as well. It's just that back then, it was starting to feel like I was being too half-hearted in my work…

— What do you mean?

I'd go to acting rehearsal and people there would say, "You have concert rehearsals after this, don't you? That must be tough." Then at the live rehearsals I'd have people going, "it must be hard having to do this while also being so busy with your acting." I didn't want everyone around me feeling sorry for me… That's when the word "graduation" first surfaced in my mind. I felt like I should choose one thing, put all my focus on it, and do it properly.

— After your graduation you've been working mainly as an actress, doing the occasional solo tour as well.

I got to do a concert in January last year, plus the occasional event here and there. But my stance is that the main thing for me now should be acting. I'm very grateful that I get to work at my own pace like this.

— Career-wise, you've been an idol longer than you've been an actor. And yet, the impact you've had as an actress has been to the point where I would think a lot of people aren't even aware that you were an idol before…

Yes. I've had people going, "Huh? Mano Erina was a member of Hello! Project?!" And then they'll go and listen to my old songs… which kind of makes me embarrassed. (laughs) But on the plus side, it gets them to pay attention to Hello! Project, too.

— So to you, as an ex-H!P idol, your Hello! Project past is something you're still proud of; something you still hold dear to you after your graduation?

Once I'd joined H!P, I simply followed in the footsteps of my seniors and that ended up leading me to where I am today. But I personally made the decision to become an actress, and that's a road I would like to forge myself. If one day one of the current members decides that they, too, want to become an actress, and if I can be of any help to them in that respect… perhaps that's something I could do to repay the kindness Hello! Project showed me.
Source: http://colorhello.blog.jp/archives/1063009872.html