1: 名無し募集中。。。 2018/03/26(月) 12:48:40.20 0.net
Her taste in everything was so great.
2: 名無し募集中。。。 2018/03/26(月) 12:49:13.19 0.net
A true princess.
10: 名無し募集中。。。 2018/03/26(月) 12:53:35.61 0.net
She made her debut so fast, she never even got to appear at an H!P Kenshuusei Ability Test.
14: 名無し募集中。。。 2018/03/26(月) 12:55:11.06 0.net
She was like a fish among a group of wild beasts.
15: 名無し募集中。。。 2018/03/26(月) 12:55:43.08 0.net
Is she doing well?
18: 名無し募集中。。。 2018/03/26(月) 12:56:24.46 0.net
I want to see Aiai…
It's her birthday today.
51: まろは可愛らしい 2018/03/26(月) 13:26:53.19 0.net
It was the first time in a while for me to come across a girl with such idol-like looks, figure, and facial expressions. I was so shocked when it happened…
55: 名無し募集中。。。 2018/03/26(月) 13:33:11.48 0.net
Even now it makes me sad when I remember her…
64: 名無し募集中。。。 2018/03/26(月) 13:41:28.04 0.net
67: 名無し募集中。。。 2018/03/26(月) 13:55:19.01 0.net
She was this princess from a family of the arts. She never should've ended up in H!P to begin with. I hope that she's going to college and that she manages to find happiness in her life.
68: 名無し募集中。。。 2018/03/26(月) 13:56:46.69 0.net
She was in the same generation as Murota and Sasaki, and yet she held this completely unique position…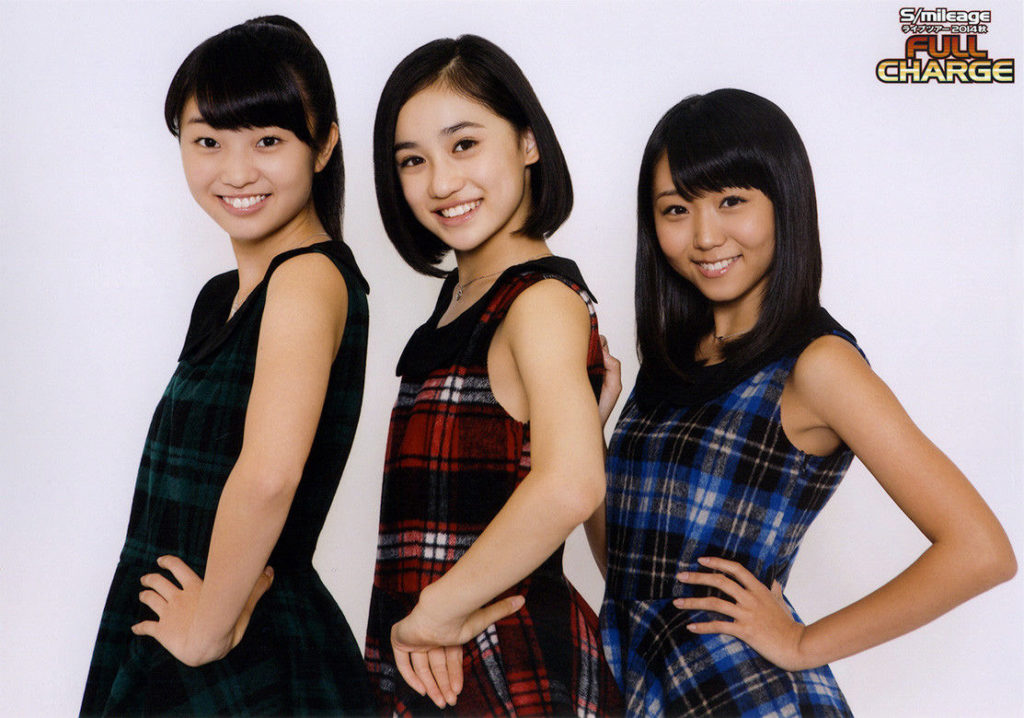 74: 名無し募集中。。。 2018/03/26(月) 14:02:14.45 0.net
Uta-chan, Kiki-chan, Aikawa-san… All the girls who joined their respective groups from the position of a complete amateur really have that strange appeal to them.
83: 名無し募集中。。。 2018/03/26(月) 14:10:15.32 0.net
She's 19 now, huh…
79: 名無し募集中。。。 2018/03/26(月) 14:06:18.35 0.net
She was always such a strange girl…
85: 名無し募集中。。。 2018/03/26(月) 14:14:19.71 0.net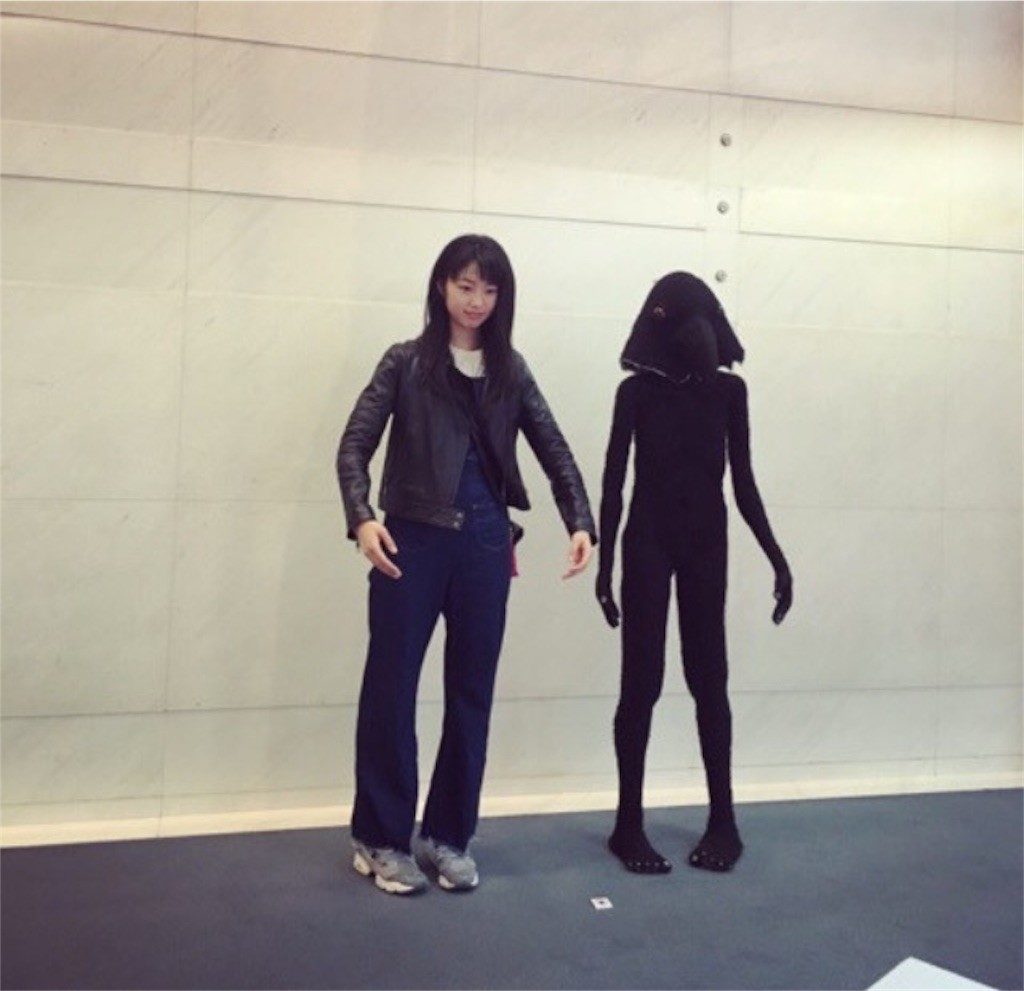 97: 名無し募集中。。。 2018/03/26(月) 14:30:55.72 0.net
That air of like gentle fluffiness she had around her was something that felt like you might've seen in some other H!P member previously, but the fact is that she was one of a kind.
114: 名無し募集中。。。 2018/03/26(月) 14:54:30.67 0.net
This really was a regrettable loss.
115: 名無し募集中。。。 2018/03/26(月) 14:55:07.82 0.net
She joined S/mileage having spent not even six months as a Kenshuusei and everyone's reaction was pretty much like, "What are you doing putting this complete amateur in the group? Surely you could've found someone better! (laughs)" And yet, she went on to be loved by all the fans for that character of hers.
117: 名無し募集中。。。 2018/03/26(月) 14:57:43.86 0.net
The office itself must've been drawn to that mysterious "Aiai Aura."
That's the only way one could explain her being able to debut so fast.
119: 名無し募集中。。。 2018/03/26(月) 15:01:21.89 0.net
Even her way of speaking was so unique, I just knew from the very start that she would be a weird one.
121: 名無し募集中。。。 2018/03/26(月) 15:22:40.46 0.net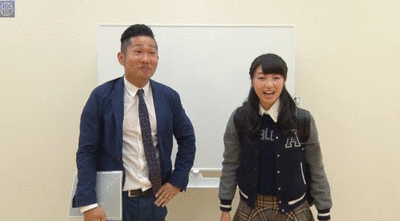 122: 名無し募集中。。。 2018/03/26(月) 15:26:52.96 0.net
I just love Aikawa-san's singing, or rather, her voice.
127: 名無し募集中。。。 2018/03/26(月) 16:17:58.25 0.net
Such a strange girl — exactly the type you'd expect Tsunku♂ to like.
138: 名無し募集中。。。 2018/03/26(月) 17:24:07.48 0.net
I know it can't be helped because of her illness, but I really wish we could've gotten to see more of that unique character of hers.
134: 名無し募集中。。。 2018/03/26(月) 16:52:38.54 0.net
It was so great how everyone else in ANGERME was like very self-assured except for this one "mascot character" type in Aikawa-san.
47: 名無し募集中。。。 2018/03/26(月) 13:22:11.92 0.net
She's talented.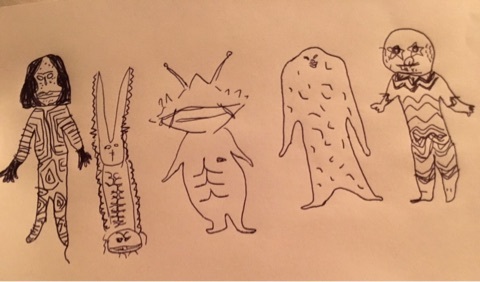 146: 名無し募集中。。。 2018/03/26(月) 18:01:37.78 0.net
148: 名無し募集中。。。 2018/03/26(月) 18:04:53.20 0.net
>>146
LOL.
I, too, attended Aikawa-san's sketching event in order to know my true self.
161: 名無し募集中。。。 2018/03/26(月) 19:15:54.39 0.net
For me, Aiai's best performance was the time she sang "Shooting Star" with Ayacho. It was such a happy atmosphere.
187: 名無し募集中。。。 2018/03/26(月) 21:13:01.95 0.net
I remember Ayacho being infatuated with her.
164: 名無し募集中。。。 2018/03/26(月) 19:34:12.14 0.net
I wish we could've at least sent her off with a graduation concert…
166: 名無し募集中。。。 2018/03/26(月) 19:37:57.13 0.net
The H!P Shop's considerateness makes me cry…
— めぐ美 (@megumeixiaoyesi) 2018年3月26日
184: 名無し募集中。。。 2018/03/26(月) 20:49:48.72 0.net
>>166
Akiba? The H!P Shop really does make us cry…
Happy birthday, Aiai.
Are you doing well?
4. ℃-uteな名無しさん 2018年03月27日 08:05 id:UWc9fxtp0
It's true that Tsunku might not have been involved in her selection, but there was definitely that feeling that he did quite like her anyhow.
5. ℃-uteな名無しさん 2018年03月27日 10:00 id:SQHRzMCc0
I still can't believe it.
I can't help but feel that she's going to come back.
6. ℃-uteな名無しさん 2018年03月27日 10:09 id:a0mZlguu0
I still remember when she joined the group with Rikako and Murotan — these two absolute aces — and how even though no one knew much about her because her training period had been so short, there was still this rumor going on that she was this hidden gem and a great talent. So then when we actually saw her, she was a complete amateur. But she kept working hard, and both her skill and her popularity kept going up. She was really something quite special.
She also started showing this weird sense of humor in her talking, and even on that super-silly HELLO! DRIVE! corner "Oshigoto Ganbaryaa" she always gave us a her very natural viewpoint. She couldn't even have a graduation concert… but I really wish that at least one day we'd get a miracle like ANGERME doing a group photobook with Aiai as the camerawoman.
I hope you're having a peaceful, fun birthday today. Happy birthday.
Truly, thank you for joining ANGERME, Aiai.
10. ℃-uteな名無しさん 2018年03月27日 11:51 id:es45mvQU0
People seem to blame the office for what happened with Aiai, but she has an actual illness. That's not the office's fault.
11. ℃-uteな名無しさん 2018年03月27日 11:56 id:rbuIDkQ10
Even the office seemed like they were sure of her eventual return, what with them giving us regular updates about her during the time she was on hiatus… It really is sad and a huge shame. Whenever a member was crying about something, it was always Aiai who would be at their side comforting them.
13. ℃-uteな名無しさん 2018年03月27日 14:14 id:S5GzoBLD0
There are lots of idols who are self-proclaimed fans of lots of things, but her "thing" was the rather niche Tsuburaya monster stuff, and before long she even got to start her own serialization in a magazine called "Uchuusen" ("spaceship"). So that was pretty great. I don't think the office would've lost anything by just keeping her around as like a "subculture talent," but I guess since she's seriously from such a high-class family, it's not like she has an actual need to keep doing that sort of thing.
15. ℃-uteな名無しさん 2018年03月27日 14:56 id:PlVrK0j70
I actually got hooked on H!P thanks to Aikawa-san so I still don't know where to go from here. I'm trying to look for someone in ANGERME and H!P who I could like as much. Honestly, although she did have an unfortunate mid-way retirement, it makes me so glad that there are pretty much no negative comments and stuff written about her anywhere.
20. ℃-uteな名無しさん 2018年03月27日 19:17 id:p5tBHA420
She really was a talented woman. She'd drawn me in without me even noticing. I wonder if things would've been different had she joined a group that was just a little less busy.
21. ℃-uteな名無しさん 2018年03月27日 19:40 id:ZAbo.yUa0
She's the personification of the idea that idols aren't all about singing and dancing. I know it can't be helped, but we really lost someone special.
60: なんてーの 2018/03/26(月) 13:36:05.57 O.net
Each time I look up to the night sky and see the moon in all its beauty, I'm reminded of Aikawa-san's huge ass.
8. ℃-uteな名無しさん 2018年03月27日 11:23 id:MkpP.wr10
She was full of things that girls would like.
What a lovely girl she was…
9. ℃-uteな名無しさん 2018年03月27日 11:35 id:swMuZinj0
An outstanding talent.
23. ℃-uteな名無しさん 2018年03月27日 21:56 id:zgsg.wT80
I want to see her again…
28. ℃-uteな名無しさん 2018年0328日 12:13 id:18wf7Sgs0
Are you doing well, Aiai?
I hope you are.
22. ℃-uteな名無しさん 2018年03月27日 21:51 id:DdaiB2ja0
Perhaps she didn't quite fit in H!P.
And perhaps that's why she was so necessary for H!P.
17. ℃-uteな名無しさん 2018年03月27日 15:17 id:Q6kqQ8Et0
The princess has gone back to where she needs to be.
Source: http://c-ute.doorblog.jp/archives/51747642.html