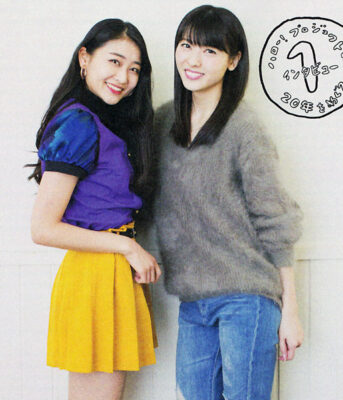 — I would like to take this opportunity to talk to you two about the position of the leader of Hello! Project. My first question is to Yajima. How do you see Hello! Project now, a year after your departure? Does it seem different to you now as compared to while your were still a member?
Yajima: It does. I couldn't see it objectively when I was a member. It was really only after my graduation and going to see Hello! Con that I came to realize how amazing it is. It's very moving.
My fellow °C-ute member, Nakajima Saki, co-starred in a musical with ANGERME and she was telling me about how they were busy with all kinds of other work so they didn't have a long time to rehearse for it. So then when I went to see the musical, I remember thinking about how great of a job they'd done in such a brief period of time regardless. And maybe it was the same with us when we were members, but it's really only now, looking in from the outside, that I realize how amazing it is that they're able to do all that.
— The speed at which they can learn things?
Yajima: Yes. I think if I was put in that situation now, my head would explode. But they can all pull it off. Same thing with Hello! Con — the quality is just so high. Even the girls in their teens are so much better at singing than we were at their age. I'm so much looking forward to seeing how they all develop in the future.
— You, Wada, then became the leader of Hello! Project as a whole. Has there been anything about it all that you've found especially difficult?
Wada: I was made into the leader before all of my seniors had actually graduated, and so little by little I would start making these statements as the leader even while Yajima was still in Hello! Project. I think doing it that way really helped. It would've been so much more difficult had it just happened completely out-of-the-blue.
— They eased you into it.
Wada: Yes. I think that's how I was able to handle it. My seniors were still there. I could still feel the enormous presence of °C-ute. That's something I realized at the Hello! Project concerts especially after they had graduated. Honestly, it was this psychological hang-up for me. If my seniors were there, it was… it wasn't that I was being sloppy or anything like that, but just them being there gave me this sense of security. So then once they were all gone, I would be so nervous even in rehearsal. Suddenly I was at the very top and all the younger girls would be looking at me, learning from me. From that point on, it was like… now I knew I could never allow myself to be sloppy in front of them. Realizing how °C-ute must've been thinking the same thing, I just think about how great they were as our seniors. When I now think about how I should try to look in front of my juniors, I always think about how °C-ute looked like to me.
Yajima: I felt the exact same way when I became the leader. I was so nervous in rehearsal, and me especially being the type of woman who can never do what needs to get done… (laughs) Like, even just properly saying "thank you" to everyone in rehearsal made me so nervous. Because everyone is watching — I didn't want to let anyone down in any way.
— Just listening to you speak now when you're with the rest of ANGERME, it's like you're on a whole other level compared to everyone else. I know that you had already been the leader of the group for a long time beforehand, but then suddenly being made into the leader of H!P as a whole made you come across as even more of a leader. I feel that you've really changed.

Yajima: I feel the same way about her. I knew Ayacho from when she'd only just joined and so now it's like, "that same Ayacho can become like this?!" Even just looking at her lately, she really comes across as so mature.
— Which reminds me: you two had actually met before you both made it into H!P, right? It was so interesting to hear about how Wada had also taken part in the Hello! Project Kids audition. Like, what if you two had actually been generation-mates…? And yet, through this tiny little difference, you two ended up becoming consecutive leaders of Hello! Project.

Yajima: Indeed. It really is strange.
Wada: It is.
— And you were actually about to pass the audition, weren't you?

Wada: I remember being so nervous that I was crying when I reached the final stage.
Yajima: Cute. (laughs)
Wada: I just went, "I don't want this!" I actually asked my father about this the other day, and he told me what he told them at the time. "This is what our daughter is like — if she's put in such a severe environment, she can't help but become like this. So she wishes to not continue."
— Did you actually want to be a member at the time?

Wada: More than wanting to be a member myself, my feeling was more of just… love of Hello! Project. So then when it was time for me to step up and actually do it, something just felt off. Well, of course I did eventually end up joining anyway though. (laughs)
— And Yajima actually remembers all this, right?

Yajima: I do. Her number at the auditions was right before mine. I remember seeing her go in before me and coming out crying and it made me feel so nervous. (laughs) I was all, "am I going to be okay?" It really left an impression on me.
— And then you recognized her when you two met again?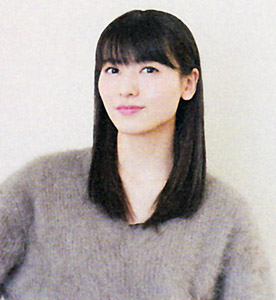 Yajima: She was such a shy and hesitant girl when she first joined the Eggs. I felt like that was something that was really similar to myself. She wouldn't talk to her seniors much, and she was just… she had an air about her that was similar to mine, so I was always watching over her. My memories were fuzzy so I didn't at the time realize that she was the same girl who had cried at the auditions, but my mother remembered. "Hey, isn't that her?" She was talking about Ayacho.
— Do you remember this, Wada?

Wada: I do. I also remember being asked by Hagiwara and Okai at a Hello! Project concert, "hey, weren't you at the auditions too?" I told them yes, and they remembered it. That made me feel part glad and part embarrassed — I was a little embarrassed that other people still remembered me from that audition.
— So you've really been involved with H!P for a long time.

Yajima: That all happened 15 or 16 years ago.
Wada: Yajima is actually the senior I find the easiest to talk to.
— Do you ask her for advice and such?

Wada: Yes. She would always listen to what I had to say, even from the time we first debuted. I was so nervous around that time, and so even the things I could talk about back then were limited. But then S/mileage and °C-ute did a live tour together, and she told me "if you have anything you want to talk to me about, I'll listen." I was so happy to know that she was thinking of me like that. And so from that point on — two or three years ago — I gradually became able to talk to her about all kinds of things.
— What kinds of things do you usually ask her about?

Wada: I ask her about recent happenings within the group. "This is what's going on right now. Something's happened." For example, one major event for me was the graduation of Meimei. That's something I talked to Yajima about.
— What was her answer?

Yajima: Having been a leader myself, I'd had similar experiences. So I just said… "Yeah, I know the feeling." I would talk about myself. "Do your best!" (laughs)
— What exactly is the role of a leader?

Yajima: I was really only a child when I first became the leader, so even though I was the leader in name, it's not like there was much that I could actually do. Back then, it was really our manager who was fulfilling the role of the leader. But as I got older, I gradually realized… "ah, this is something I should be doing." Like, if the atmosphere within the group was a bit sluggish or something, it was my job to get everyone together and go "come on, let's do this!"
What made me the most nervous was when I had to speak at the press conferences. I also had to speak up when we were accepting an award for something, or when it was time to do the "dancing, singing, exciting!" calls with H!P. And, of course… when the office had something to tell us, I would usually get the information first. And a lot of the time it would initially be for my ears only.
— They would tell you first.

Yajima: But it was like, "keep this to yourself for the time being." (laughs)
— That seems difficult… Just hearing that, I can imagine having to then think about what you can and can't talk to the other members about, or what's okay and what's not okay to write about on your blog and such.

Yajima: Right. That was a big part of my duties, too, writing blog messages like that. Also, I would at times be asked for my opinion on things. "We were thinking of doing this — what do you think?" And it was like, "wait, you want me to decide?!"
— Sometimes what they decided upon might've depended on your response.

Yajima: It might have, yes. And when it came to that, that's when the position of the leader really started feeling like more of a responsibility. There were times when I couldn't make a decision by myself so I would consult the other members before giving the staff my reply.
— Is that also the same in your case, Wada?

Wada: In my case, I haven't ever really been consciously thinking, "what I say here might determine what happens next." There are lots of times when I'll be told about certain things before the other members, but whenever that happens it's not that I then "act accordingly" in some concrete way. I just think, "what should ANGERME do here?" Like if the office is going to be doing something in the near future, what should we as the group be doing in preparation?
— That in itself sounds like a perk in a way though. It must be fun for you.

Wada: Yes. Once they start telling you about the other groups as well, you start to recognize patterns — you begin to get a rough idea of where everything in H!P is going to go within the next year or so. I like to keep all that in mind when planning our strategies.
Yajima: The intellectual type!
Wada: But I'm very lucky. All the managers around me really help me out so much. I'm able to say everything that's on my mind to them and they'll also tell me what they think, so it's actually more that I plan the strategies together with them. It's only afterwards that I talk to the members and we start working on it together. And it's never even that detailed — we don't actually really talk about how we want our new song specifically to be or what exactly we want to do at our next concert tour or things like that. Still, it's actually a rather big part of us keeping up the motivation and morale within ANGERME when we talk about our direction in broader terms.
— The members of ANGERME have said on multiple occasions how they'd like to visit overseas, and that dream is now finally coming true (with ANGERME's performance in Paris, France in June 2018.)

Yajima: I'm so jealous. I want to go! (laughs)
Wada: I'm very excited about it — in more ways than one. Whenever we release a new song, a number fans from overseas will time their visits to Japan for exactly those times — they'll be here specifically for the release period. Having seen that, it's made me feel guilty for not going ourselves. Also, having seen videos of other groups — our seniors — performing overseas, I've noticed how fired-up the fans at those shows get. The fans are all singing in Japanese, too. It's so moving. So now all I can think about is how fun it'll be when ANGERME goes overseas if the fans get as fired-up then, too.
The members of ANGERME have a tendency of being very friendly with tourists when we're out for shoots and stuff. The other day, we were singing Michael Jackson songs with this tourist in Odaiba.
— Huh?!

Wada: We had a shoot in Odaiba and we became friendly with them. It was like, "well, what about this song?" and we sang all kinds of songs together and became friends. That made me think about how great all the members' communication skills are. I bet they'll have loads of fun even when we go abroad.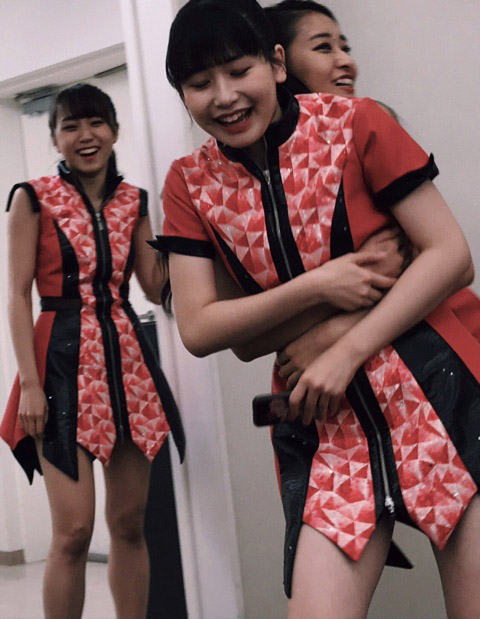 — °C-ute, too, got to go overseas on several occasions.

Yajima: We did. It really is fun. It's fun just coming in contact with all the different places and cultures, and the way they cheer you on is also all different which is fun. Even the members the fans like will vary depending on the country.
Wada: Really?
Yajima: In France, it was Mai-chan. In Mexico, it was Chisato. That was all fun to see, too.
— Kind of like how Suzuki Kanon is apparently very popular in America. And it's of course all thanks to the long history of Hello! Project. It started with Morning Musume, their history was passed down, and some fans thought "hey, let's go check out °C-ute." And the people who went to see °C-ute might've thought, "let's go see Juice=Juice." It's all connected.

Yajima: Right. It's all thanks to our seniors.
— I think it's amazing how you've been able to keep that history going while at the same time constantly improving yourselves. One of the main themes of this book is "post-2015 Hello! Project." Since 2015, S/mileage was renamed to ANGERME and the group released "Taiki Bansei" with their new line-up. These were obviously some very big changes. How do you feel about all of that?

Wada: It's been so much fun to be able to sing so many different kinds of songs. But one thing I was so happy about before was how we pretty much just tried our best to copy everything about Tsunku♂'s demo vocals — all the little nuances and rhythms — because it was perfect. Like, everything in his demos was all absolutely correct. It was sort of like we were just trying to do our best to imitate the demo vocals to every last detail. But after the change, the person singing on the demos would of course be completely different on each song, and now it's actually more that we're trying out all kinds of new ways of singing during recording. Our current recording director is Taisei, and he'll sometimes say like, "hey, this way of singing it might be cool, too — why don't we try it out?" So we'll be trying out all kinds of things constantly. That's one thing that feels like a really big change.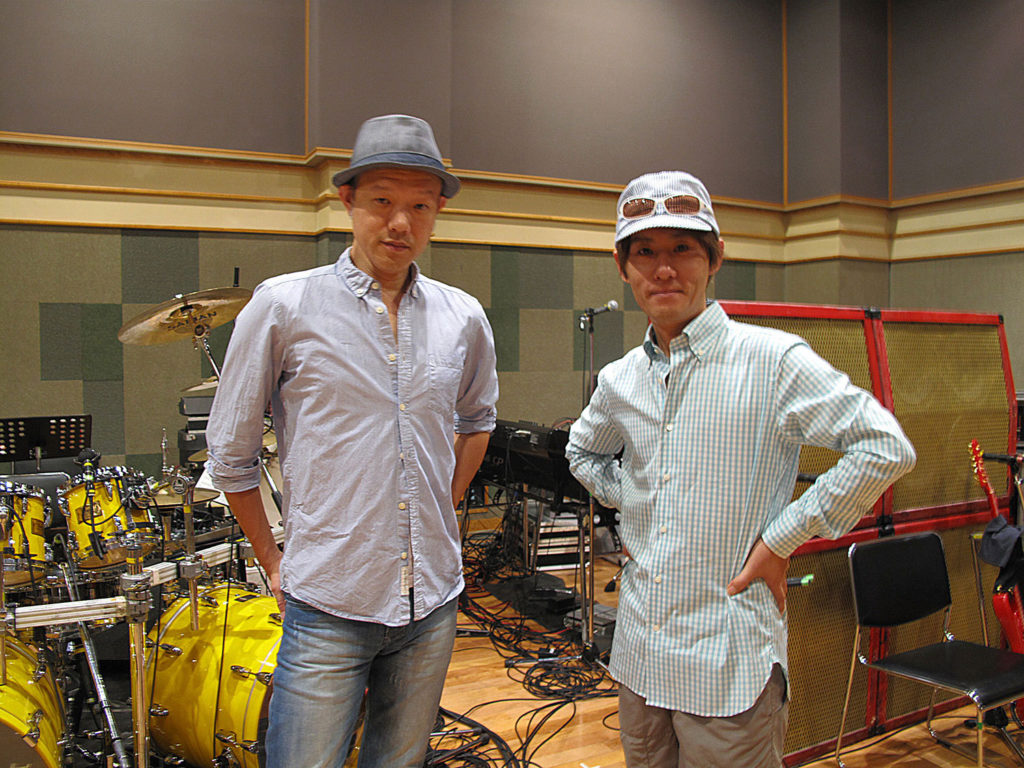 — The approach towards recording is different.

Wada: It is. And that has really led to me thinking more. Until now, I felt that I didn't have to think about anything. All I had to do was copy the example — I thought that was what I had to do. But I've now realized that that's not true. "Oh, there's other ways of singing, too." "Even though it's this kind of a song, I can actually sing it like this." I've started just thinking more before going into recording.
— How was it with °C-ute?

Yajima: When Tsunku♂ was the producer, he would come see our concerts and dress rehearsals. He would give us criticisms, suggestions to make our MC's more compact and cohesive, or come up with fun things we could talk about… in effect, making our concerts tighter. Dress rehearsals take place right before the actual tour begins, and even there he would often suggest things that would change the concert in major ways — in good ways. But once there was no one like him around anymore, it was all up to the staff and us members to try to come up with those things. That was one thing that made me think again about how great Tsunku♂ is.
As for the music, we started getting songs written for us by other people, and it was fun being able to sing lots of songs that were unlike any that we'd ever sang before. I was thankful just seeing how these different songwriters perceived °C-ute when they wrote those songs for us. But as the breakup of °C-ute drew closer, the songs we'd received in the past started resonating with me even more. Many times in the past I'd been moved, thinking "how is Tsunku♂ even able to write songs like this?" But at the very end, many of his songs started feeling like he had written them to us for the sake of that last day; like he had written them while seeing our future selves; once we were already grown-up. It gave me goosebumps.
Tsunku♂ came to see our last concert. But while in the past he used to always tell us to "do it more like this; do it more like that," at that final concert he only said: "just go out there and do it as yourselves." That's all he said. It was like he was sending us away by saying: "You've done well up until now. So now finish it by doing it like you want to — on your own terms." I was so touched by his words.
— Thank you for sharing that wonderful memory with us. As this is a book on the singles, I'd now like to ask you to name the singles you have the deepest emotional attachment to.

Yajima & Wada: That's so difficult!
Wada: There are so many good ones…
— Indeed there are. (laughs) If possible, please tell us a related story as well.

Yajima: For me… Our last concert started with the song "The Curtain Rises," and the lyrics to that song somehow gave me strength. The moment we got on stage and I realized how this was the end, it kind of choked me up. But singing this song allowed me to stay strong. The whole message of the song is like… "don't take your eyes off us even for a moment; burn this image into memory." I thought that was so fitting. I'm really glad that we started our final concert with that song.
— This is something that's true also for °C-ute's first concert at Budokan, but you always had songs that really fit the stages of whichever venue you were performing at.

Yajima: "Tadoritsuita Onna Senshi," right. All these songs have memories of specific places for me. I remember that song because of how we were able to fulfill our dream of one day performing at Budokan, and the other song because it was our final stage… There are so many that it's difficult to choose. But, I think "The Curtain Rises" really shows how tight of a unit the five of us were, and it's like the whole song is saying: "watch us!"
— Thank you. How about you, Wada?

Wada: Hmm… Well, I like "aMa no Jaku."
Yajima: That's such a cute song.
Wada: I think a lot of it is that it was the first song we received. I didn't even know the meaning of the word "ama no jaku" ("contrarian") at the time. (laughs) So I said, "what does this word mean?" and Kanon-chan explained it to me, but even after hearing her explanation I still didn't get it. So I was always singing it while going, "what does this even mean?" Now I can look back on the song and see it as my starting point.
The idea behind our 2017 Spring concert tour was to have it evenly split between ANGERME and S/mileage songs, and it was there that I realized how much I've actually changed since then. I can't help but remember those early days whenever I sing "aMa no Jaku," but it's not like everything surrounding me is also taken back to those times. The voices singing it sound different, the number of singers is different, the members are different… and there's a part of me that feels lonely because of that, but sometimes it makes me feel glad, too. I guess I just think about things too much. (laughs)
— That sounds very much like you. (laughs)

Wada: But that's the kind of song "aMa no Jaku" is for me. It's a very special song. I love it.
— The song is titled "aMa no Jaku" ("contrarian") and then it starts with the lyrics "kimi no koto nado kyoumi nai" ("I don't have the slightest bit of interest in you")… That already says it all. I think they're great lyrics.

Yajima: S/mileage were the first juniors °C-ute had and it was such a shock to us seeing them for the first time. It really got us talking. When we saw those four girls singing "aMa no Jaku," we knew we were in trouble. It was like… "They're all even staying in tune. If we don't do our best, they're going to overtake us." We were all panicking.
— Lastly, I'd like to ask you about Hello! Project on a bigger scale. You're now in a position where you could change the direction of Hello! Project as a whole, aren't you, Wada?

Wada: Oh, no. Trying to steer Hello! Project as a whole in any way would be difficult… Being in ANGERME has made me lose sense of reality a little in that I think we're maybe a bit freer than the other groups. That's something I've come to realize especially after becoming the leader of Hello! Project and starting to look at it more as a whole.
And, to be honest, after that happened, I've come to think that Hello! Project as a whole could be better in some ways. Compared to times in the past, I feel like the individual personalities of its members don't stand out as much anymore. When we're backstage, everyone's just having fun and being silly and stuff, but then when we get up on stage, we all fall perfectly in line. I think that's a waste in some ways…
— You've spoken about this being a problem before, haven't you?

Wada: I bring it up quite often, yes. (laughs) Like, all these seniors of mine that I used to watch and love… Take a group like Melon Kinenbi, for example. They were so colorful.
Yajima: That's true.
Wada: I've watched my seniors such as them getting on concert stages, and so seeing how it is now, it feels uncomfortable to me in a way… Like, is it really necessary for everyone to be so perfect? True, that's also something about the current Hello! Project that makes it interesting, so it can be a good thing, too. But I feel like it might be good to show something a bit different as well.
— A group like Berryz Koubou — they had such a great balance, didn't they?

Wada: Yes. Exactly.
— I think it's funny how you're able to speak about things like this even though you're still a member yourself.

Yajima: It really is funny. She hasn't forgotten the feeling of being a fan, which means she can give her opinion from that viewpoint as well. That's great.
Wada: Well, I am a fan even now. I do think so. I'm sure of it.
Yajima: Everyone looks for different things. Some people like it when the members are all perfectly together; other people surely enjoy seeing a variety of personalities.
I saw a lot of different seniors of mine acting as leaders, and it was like fate that H!P would always change under every one of them. Them just being the leader would cause other members to change or develop. I really feel like the person who is the leader causes Hello! Project to change its color, so I'm really looking forward to seeing what sort of a Hello! Project Ayacho is going to create.
I have a feeling that Ayacho is going to do things that even I wasn't able to.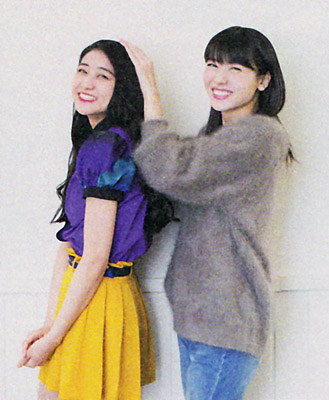 Interview & text: Namba Kazumi
Photography: Shinada Hiromi
English translation: Henkka