1: 名無し募集中。。。 2018/10/24(水) 00:13:32.71 0
Is it possible for one to come to love members they've once hated?
113: 名無し募集中。。。 2018/10/24(水) 02:34:08.81 0
It has to be something pretty big for someone to get into a person they used to hate.
11: 名無し募集中。。。 2018/10/24(水) 00:17:39.60 0
Murotan and Kamiko. Once I went to see ANGERME at a club show they were both so cute and so accommodating that I came to love them.
13: 名無し募集中。。。 2018/10/24(水) 00:19:00.95 0
I didn't hate them, but Oda and Sato are members who went from being some of my absolute least favorites to my very top favorites.
2. ℃-uteな名無しさん 2018年10月24日 07:50
Daikirai, daikirai, daikirai, daikirai! Ah!
17: 名無し募集中。。。 2018/10/24(水) 00:21:46.44 0
Someone who I didn't care for was Natsuyaki-san.
To me, she had this image of being "cold" somehow. But I was wrong.
16: 名無し募集中。。。 2018/10/24(水) 00:20:54.69 0
I didn't quite hate Kudo Haruka, but initially I saw absolutely nothing good about her. Yet, she would later go on to make me die from cuteness.
26: 名無し募集中。。。 2018/10/24(水) 00:26:50.18 0
Kaga-chan.
When she first joined the group, all I could think was "what's with this otter-face?"
And yet… Before I'd even noticed it…
28: 名無し募集中。。。 2018/10/24(水) 00:27:49.09 0
My opinion of Oda and Sato has improved so much as of late.
Maria, too.
40: 名無し募集中。。。 2018/10/24(水) 00:40:15.67 0
Sayu and Momochi. I remember seeing them on TV before I became an H!P wota and just thinking how annoying they were. To think that my opinion of them would later get turned upside down…
58: 名無し募集中。。。 2018/10/24(水) 01:11:18.68 0
Daaishi. I used to think she was annoying, but now I respect her so much.
73: 名無し募集中。。。 2018/10/24(水) 01:21:17.49 0
Sayashi. Up until her graduation, I was always like "Sayashi gets all the spotlight again?" But after her graduation, I've completely sunken into that "Sayashi swamp."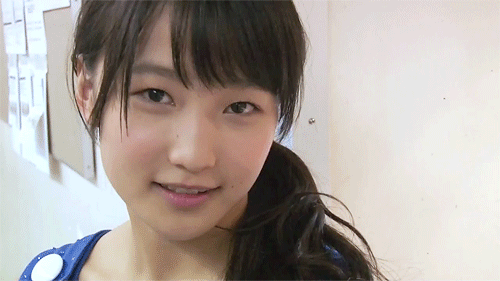 67: 名無し募集中。。。 2018/10/24(水) 01:19:15.04 0
Niigaki Risa. When she first joined, I hated her so much I actually drifted from the group. The next time I saw them — much later — she was the leader. And then I just fell in love with her.
68: 名無し募集中。。。 2018/10/24(水) 01:20:03.29 0
Once you get to know all their weaknesses and the unexpected differences between their looks and their character, that's when you come to love them. And that holds true even more if they're someone who has a very confident personality.
115: 名無し募集中。。。 2018/10/24(水) 02:41:13.76 0
It's a love-hate relationship between me and Sato.
Right now I'm in the midst of a "love period."
123: 名無し募集中。。。 2018/10/24(水) 03:21:15.14 0
Ozeko left a rather bad impression on me with the video where her debut was announced, but now I realize that she's a really great girl.
3. ℃-uteな名無しさん 2018年10月24日 08:17
I haven't had any members I've hated, but I've had some who I thought were compltely no good. But of the many girls I never learned to like even until the very end, Sato is one of the very few members about whom I actually changed my opinion.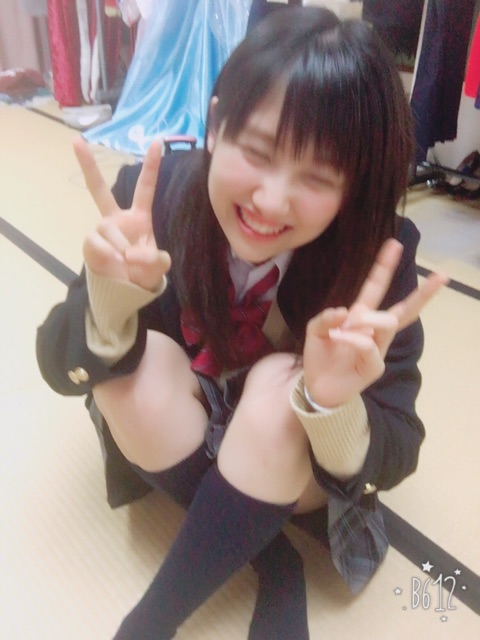 5. ℃-uteな名無しさん 2018年10月24日 09:06
ANGERME's 2nd generation.
But then there's also the opposite: H!P members who I used to love but who I now hate…
6. ℃-uteな名無しさん 2018年10月24日 09:33
Nonaka. When she first joined the group, she was brimming with that typical, returnee child confidence and I just couldn't stand it. I really hated her. But after I saw everyone else in the group always teasing her, I noticed what made her so fun and now I find myself actually looking forward to Nonaka's turn in their MC's.
7. ℃-uteな名無しさん 2018年10月24日 09:33
Ruu-chan. I disliked her at first, but back then I had no idea she was actually a girl who was that genuine and lovely. Plus, she seems so happy about her performances and the times she gets to meet fans. I came to love her.
20. ℃-uteな名無しさん 2018年10月24日 15:29
Momochi. When she first joined the Kids, I thought it was so annoying how she was always trying to be on camera. But then I came to love her around the time Buono! was formed. By the time her final concert rolled around, I felt so sad about it I was just crying my eyes out. She was an amazing idol.
22. ℃-uteな名無しさん 2018年10月24日 17:30
Momochi for me, too! I just hated how annoying she was as a child. It was right around the formation of Buono! that I came to love her.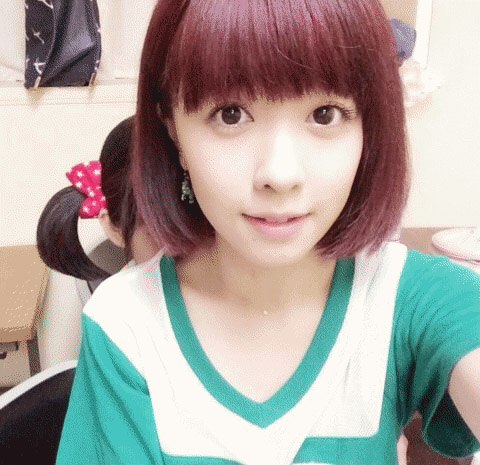 10. ℃-uteな名無しさん 2018年10月24日 09:53
Back when I first started following them, I hated Chinami.
Ultimately, she rose up to being my 2nd oshi of the whole group.
14. ℃-uteな名無しさん 2018年10月24日 12:16
Takeuchi, Tamura, Kasahara, Danbara, Onoda, Niinuma, Nomura. The way it worked with all these members is that since I initially knew nothing about them, I just decided that I didn't like them based on their faces. But then I'd always go on to know their personalities and coming to like them.
26. ℃-uteな名無しさん 2018年10月24日 19:53
Michishige. For ten years I didn't care about her the least bit, but then in her last two… she finally got me. (laughs)
28. ℃-uteな名無しさん 2018年10月24日 20:36
Someone I went from disliking to liking? That'd be Reina. On the outside, I thought she was just such a cold person with a lousy attitude, but then it turned out that she was actually very considerate of the fans, on top of also being a hard worker. And it just made me fall for her.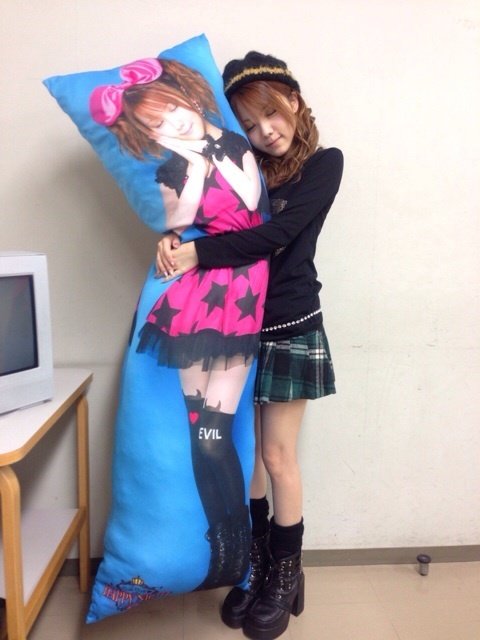 36. ℃-uteな名無しさん 2018年10月25日 23:11
Maybe Oda Sakura. I thought her singing was good, but there was something about her face that was just too "sickly-sweet" for me which I didn't like. But then shaking hands with her at SATOYAMA a while back and seeing her in-person, she was just so beautiful and she had this great aura about her, I came to love her on the spot. (laughs)
37. ℃-uteな名無しさん 2018年10月25日 23:53
Kawamuu. It's not that I hated her, but I just couldn't get why they'd picked someone from the Kenshuusei so quickly compared to how long it had taken them to pick someone like Ruru-chan whose greatness was so easy to see in comparison. But I totally got it once I saw her in-person.
In a word, she won me over. I just… I love her.
39. ℃-uteな名無しさん 2018年10月28日 10:40
Sato Masaki for me. At first she just struck me as being so selfish and neither her looks nor her personality were my type. But then I realized how amazing her performance skills were… and now she's my no. 1 oshi.
38. ℃-uteな名無しさん 2018年10月26日 01:01
Maybe Daaishi. I was an Oda wota so it just made me sad to see her acting so cold towards Oda-chan. But now they've become so close that it's like, whatever happened to your whole "the two of us don't get along" schtick?! It's adorable.
93: 名無し募集中。。。 2018/10/24(水) 01:57:37.24 0
The difference between love and hate is paper thin.
Henkka: For me, it was Ishikawa Rika, Michishige Sayumi, and Tsugunaga Momoko. My excuse is that I was a teenager at the time — you know, the age when hating on anything and anyone feels like the most natural thing in the world. Back then I just didn't "get" the whole cutesy, burikko character thing. Just didn't make sense to me. Now? All three are up there as some of my favorites.
Live and learn, huh?
Oh, and as to Oda/Daaishi being enemies? That whole thing has now come to the point where Oda could literally be standing there on the altar telling Daaishi "I do" while slipping a ring around Daaishi's finger and her only sign of resistance would be a meek, barely audible "hmph…"
Source: http://c-ute.doorblog.jp/archives/52597475.html