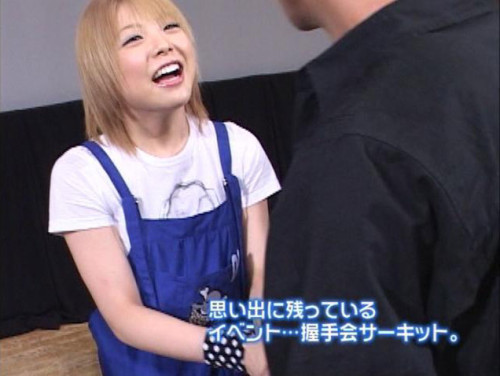 1: 名無し募集中。。。 2015/09/06(日) 08:55:43.26 0.net
Please tell me which group (or member) will make me the happiest.
3: 名無し募集中。。。 2015/09/06(日) 08:57:34.83 0.net
I don't think you can go wrong with JJ.
4: 名無し募集中。。。 2015/09/06(日) 08:58:08.67 0.net
The group just oozing with euphoria: Country Girls!!
8: 名無し募集中。。。 2015/09/06(日) 08:59:29.80 0.net
You rarely get any bad interactions with 15 and JJ.
9: 名無し募集中。。。 2015/09/06(日) 08:59:50.80 0.net
Fukuda Kanon (also known as Maro).
19: 名無し募集中。。。 2015/09/06(日) 09:03:23.33 0.net
Depends on your oshi. Still, I'm going to say you probably won't have a bad experience with JJ's Kanazawa, Miyazaki or Miyamoto.
20: 名無し募集中。。。 2015/09/06(日) 09:04:56.90 0.net
As for Morning Musume: go for Fuku-chan, Iikubo-san or Ogata.
27: 名無し募集中。。。 2015/09/06(日) 09:08:47.51 0.net
Angerme is the only real option considering they have Nakanishi Kana.
35: 名無し募集中。。。 2015/09/06(日) 09:15:38.65 0.net
You can't go wrong with Kobushi right now.
48: 名無し募集中。。。 2015/09/06(日) 09:22:25.82 0.net
It's not that you'll have bad interactions with Kobushi, but for better or worse they're still just children, so don't expect too much.
40: 名無し募集中。。。 2015/09/06(日) 09:18:08.27 0.net
The only advice I can give you is to go for the idol you personally like.
55: 名無し募集中。。。 2015/09/06(日) 09:24:47.16 0.net
Right now, 15 doesn't disappoint. Even Sato is beginning to give normal interactions.
58: 名無し募集中。。。 2015/09/06(日) 09:25:34.72 0.net
>>55
But having a normal interaction with Sato kind of is a disappointment…
72: 名無し募集中。。。 2015/09/06(日) 09:33:15.38 O.net
I think Nonaka is good, but then again, that may just be because I'm a Nonaka oshi. I'm going to get my first handshakes with the rest of 12th gen the week after next and I'm a bit scared of Makino.
75: 名無し募集中。。。 2015/09/06(日) 09:35:48.38 O.net
I don't think anyone will spot this message from all the joke replies, but Ishida. She's just so tiny and cute.
78: 名無し募集中。。。 2015/09/06(日) 09:39:33.02 0.net
Exactly how tiny is Ishida in the flesh?
91: 名無し募集中。。。 2015/09/06(日) 09:44:14.97 O.net
>>78
She's so tiny, you just get this reflex of wanting to carry her in your arms.
43: 名無し募集中。。。 2015/09/06(日) 09:19:05.78 0.net
JJ tends to be the most highly recommended group these days.
85: 名無し募集中。。。 2015/09/06(日) 09:42:54.60 0.net
But once you get used to JJ's handshakes, other groups will seem like they're giving you lackluster interactions when they're actually doing their best, so it's best not to go only for them.
88: 名無し募集中。。。 2015/09/06(日) 09:43:55.65 0.net
>>85
I've already reached that point myself. I don't think I'll be shaking hands with other groups anytime soon.
99: 名無し募集中。。。 2015/09/06(日) 09:45:49.71 O.net
I've gotten so used to shaking hands with Nacky that when I go shake hands with other members, I can't help but be amazed at how much they're trying to suck up to and curry favor with the wota.
102: 名無し募集中。。。 2015/09/06(日) 09:46:26.13 0.net
>>99
LOL. Is Nacky that ordinary?
104: 名無し募集中。。。 2015/09/06(日) 09:47:22.27 0.net
>>102
She's shy, so it takes time before she gets used to you.
111: 名無し募集中。。。 2015/09/06(日) 09:50:33.27 O.net
>>102
While a part of it may be because I'm a middle-aged guy, it took three years before she would speak to me casually.
103: 名無し募集中。。。 2015/09/06(日) 09:47:15.31 0.net
Nacky has an extreme shyness of strangers.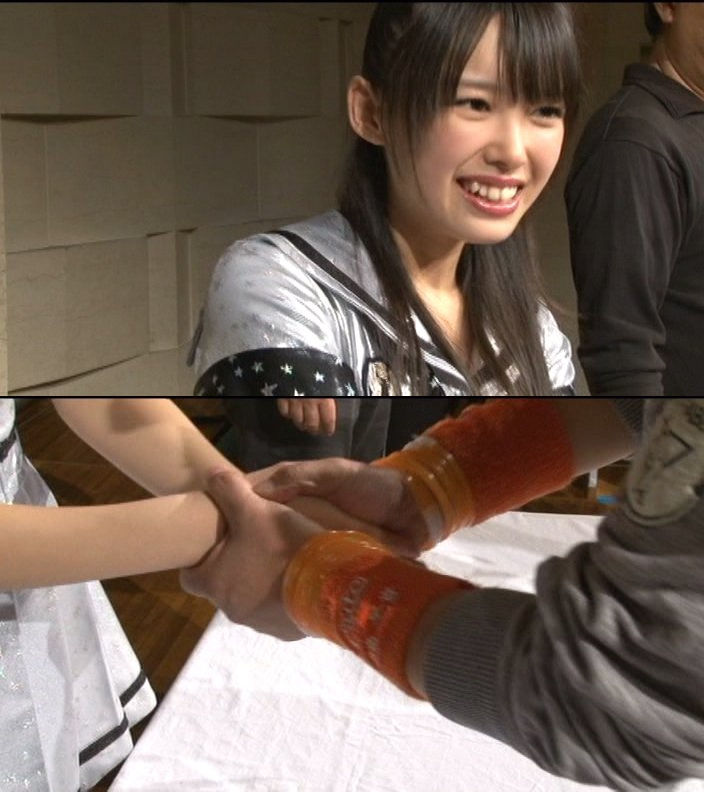 126: 名無し募集中。。。 2015/09/06(日) 09:56:54.01 0.net
I admire the wota who can get so into a conversation in such a short window of time, but I admire the members even more. All the wota speak to them about wildly different things and they have to be able to answer them in an instant. They must be really quick-witted.
132: 名無し募集中。。。 2015/09/06(日) 09:58:52.75 0.net
>>126
I think they can pretty much tell by their outward appearance what each wota is going to say. "Ah, this guy probably wants to be recognized" or "this one wants to talk about hobbies" or "this person wants to talk about the concert."
129: 名無し募集中。。。 2015/09/06(日) 09:57:56.57 0.net
The member who you can have the most pleasant, feel-good conversations and handshakes is hands down Kanatomo. You can tell she's really smart, and not in the typical hostess way either.
137: 名無し募集中。。。 2015/09/06(日) 10:00:00.31 0.net
>>129
She doesn't suck up to the wota at all, and yet she leaves a really good impression. She's really kind towards me despite me being an Uemura oshi.
142: 名無し募集中。。。 2015/09/06(日) 10:01:31.05 0.net
>>129
I so get this. She's by far the most intelligent member. If I have a Kanatomo ticket in hand, I always save it for last so I can go home feeling happy.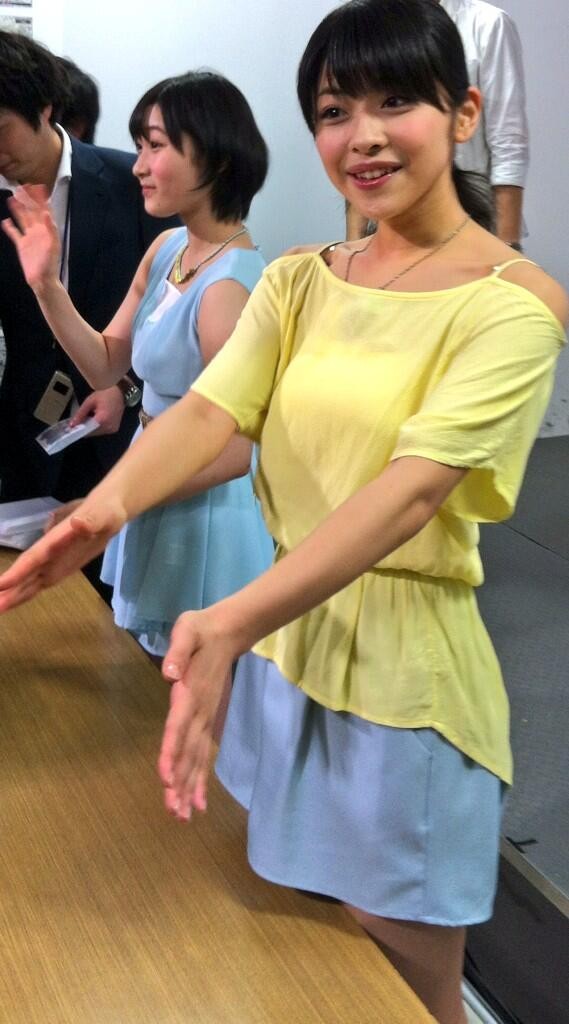 144: 名無し募集中。。。 2015/09/06(日) 10:01:51.72 0.net
All jokes aside, the only times I ever felt like I'd reached nirvana during a handshake was with Fukumura Lock and Miyamoto. They were both super high-speed handshakes, though. (laughs)
155: 名無し募集中。。。 2015/09/06(日) 10:03:06.58 O.net
I just said a couple of words to Inaba and she went on talking for ages about something related. Being a poor talker, I felt so grateful to her for that.
187: 名無し募集中。。。 2015/09/06(日) 10:12:42.24 O.net
On average, I always have great interactions with Yuka-chan. But this one time just before a Hello Con, I said something to her about how fun Hello Con is because you get to see so many different groups, and just for a fleeting moment I could see her giving me this really angry look. (´・ω・`)
192: 名無し募集中。。。 2015/09/06(日) 10:14:07.21 0.net
>>187
That was calculated. Juice never says stuff like "please come and see us at Hello Con." If anything, they're focused on trying to snatch away fans from other groups.
200: 名無し募集中。。。 2015/09/06(日) 10:17:03.86 O.net
>>192
I know it was calculated — on my next round of handshakes, she said "be sure to watch only me, okay?" (laughs)
592: 名無し募集中。。。 2015/09/06(日) 20:55:52.55 0.net
Miyazaki-san is amazing. If I was told something similar to >>200, I don't have the confidence to say that I'd be able to snap out of her spell.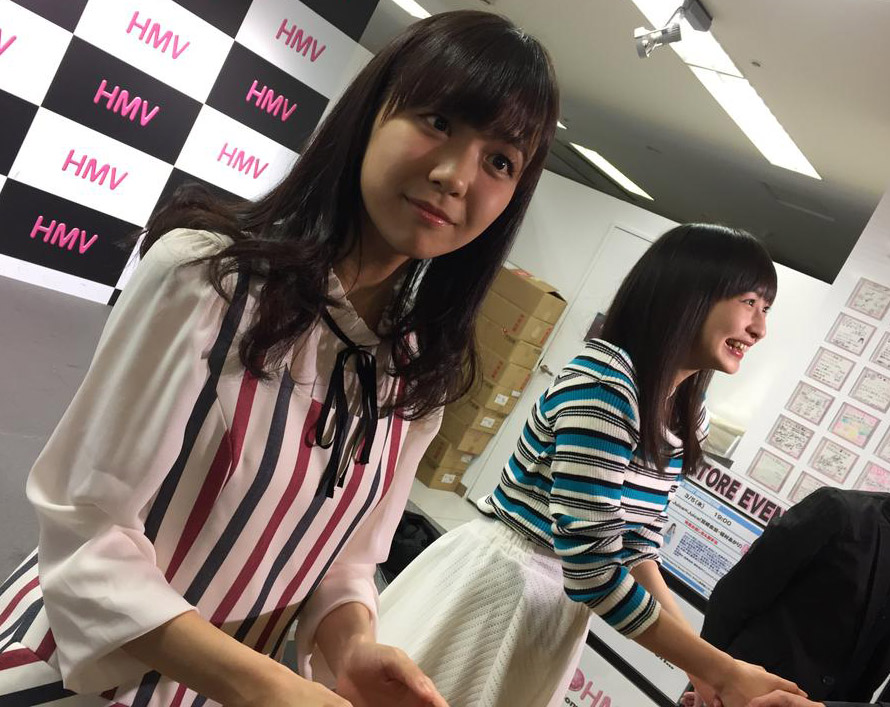 197: 名無し募集中。。。 2015/09/06(日) 10:16:14.06 0.net
You might not realize it just by looking at them, but both Meimei and Take have a strong desire to monopolize their fans. They're surprisingly good at remember fans' faces, too.
204: 名無し募集中。。。 2015/09/06(日) 10:17:19.14 0.net
If Meimei catches you staring at some other member, she starts to glare at you.
211: 名無し募集中。。。 2015/09/06(日) 10:18:54.40 0.net
When you reach my level, rather than the handshakes themselves, I get the most joy out of observing the members at the end when the wota are all busy running around looping. Girls like Oden and Reirei start to dance when they're getting bored.
220: 名無し募集中。。。 2015/09/06(日) 10:21:15.89 O.net
>>211
This. (laughs) Nacky starts to wave her arms around like a middle-aged traffic control officer.
262: 名無し募集中。。。 2015/09/06(日) 10:29:05.09 0.net
>>211
I think that's one of those rare times when you truly catch a glimpse of the members as they really are. That's the kind of stuff you can only see if you come to the venue by yourself.
348: 名無し募集中。。。 2015/09/06(日) 10:57:17.46 O.net
Miyazaki and Miyamoto both have a pretty good grasp of which fans like which members.
223: 名無し募集中。。。 2015/09/06(日) 10:21:35.59 0.net
Some time ago when I attended a JJ individual handshake event, I was looking at the lane next to mine and I saw Miyazaki talking to this wota who looked like he had some communication issues. She inched her head forward, stared at him from below and said "why won't you look at me~? My face is this way!"
227: 名無し募集中。。。 2015/09/06(日) 10:22:34.59 0.net
>>223
Oh wow. (laughs)
229: 名無し募集中。。。 2015/09/06(日) 10:22:43.98 0.net
>>223
So she's the best member for those of us with communication disorders.
251: 名無し募集中。。。 2015/09/06(日) 10:26:51.71 0.net
Crap. Miyazaki-san's devilishness has been exposed because of this thread.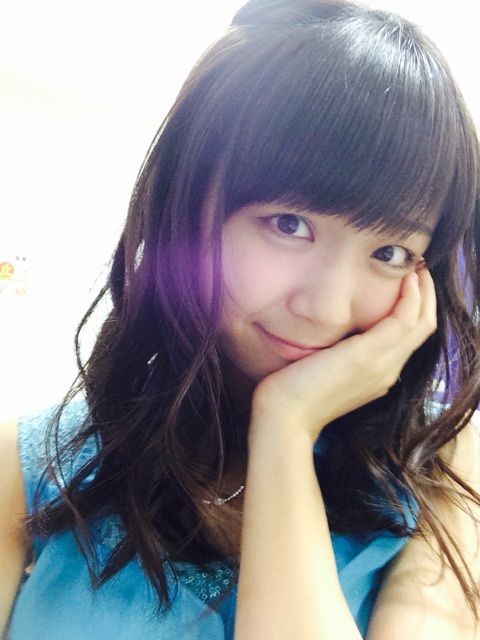 235: 名無し募集中。。。 2015/09/06(日) 10:23:38.66 0.net
Yajima, Airi, Okai, Fukumura, Iikubo, Kudo, Ogata, Nakanishi, Tamura, Miyazaki, Kanazawa, Miyamoto, Yamaki, Inaba, Fujii, Hirose.
Go shake hands with any of these girls and I promise that at least you won't have a bad experience. By the powers granted to me as the Meister of Handshakes, I've awarded the Three Stars of Handshake Excellence to all of these members, so they're highly recommended.
250: 名無し募集中。。。 2015/09/06(日) 10:26:34.73 0.net
>>235
Thanks a lot for this. I'm a Musume wota so I'm going to go shake hands with Fuku, Kudo, Haa-chin and Iikubo-san.
258: 名無し募集中。。。 2015/09/06(日) 10:28:35.66 0.net
Kanatomo and Yamaki give the two best handshakes in Hello! Project. You don't feel like you're doing anything gross at all. It's just an honest, feel-good handshake that makes you feel glad you went.
260: 名無し 2015/09/06(日) 10:28:39.01 O.net
Surprised at how little the name of Airi has come up in this thread. How does the ace of H!P fare as far as handshakes go?
269: 名無し募集中。。。 2015/09/06(日) 10:30:05.92 0.net
>>260
She's a quick thinker and always in a good mood. She always gives a good interaction even to someone like me who goes to a lot of their events.
271: 名無し募集中。。。 2015/09/06(日) 10:30:28.47 0.net
>>260
Airi is pretty high up there, too. She doesn't try to flatter the wota but she also isn't cold towards them.
278: 名無し募集中。。。 2015/09/06(日) 10:31:57.34 O.net
I've posted this in several threads like this so some of you may have seen this already, but the first time I went to shake hands with Chel, I was so nervous that I forgot everything I was supposed to say to her. When she saw that, she looked at me with upturned eyes and said with the sweetest of voices: "Nervous? I know, right?! Me, too!" That's when I knew this girl would be the end of me.
284: 名無し募集中。。。 2015/09/06(日) 10:34:31.29 0.net
>>278
She's very bright and quick-witted like that. When you ask her something, she just keeps on talking and talking.
298: 名無し募集中。。。 2015/09/06(日) 10:38:36.09 O.net
>>284
There was a thread about someone who talked to her about her solo DVD and she just went on talking even after the time limit. (She wouldn't let go of the fan so even the staff were powerless to pull him away from her.) I'm going to shake hands with her again next time, so I'm looking forward to it.
302: 名無し募集中。。。 2015/09/06(日) 10:40:38.91 0.net
I heard that Chel thinks in English and then translates that into Japanese in her head before she talks. Considering how she can still quickly respond to whatever anyone says to her, she's definitely very capable at handshake events.
291: 名無し募集中。。。 2015/09/06(日) 10:36:15.29 0.net
Akane-chin is cold towards new fans, right?
358: 名無し募集中。。。 2015/09/06(日) 11:24:56.63 0.net
>>291
Not for me at least — though there is of course still a feeling of distance. But she will shake hands with you, answer your questions, and greet you with a smile.
535: 名無し募集中。。。 2015/09/06(日) 17:44:26.86 0.net
I never used to care about the feel of their hands and that kind of thing, but Akane-chin's hands just feel so springy and pleasant to the touch, I have to recommend her.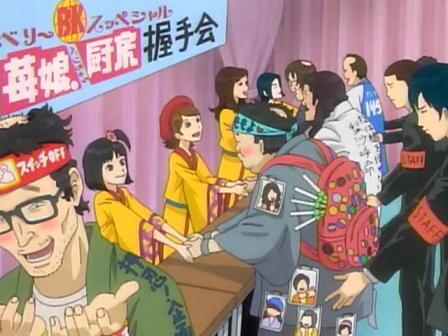 322: 名無し募集中。。。 2015/09/06(日) 10:45:00.26 0.net
Looking back now, Berryz all gave good handshakes.
324: 名無し募集中。。。 2015/09/06(日) 10:45:42.63 0.net
>>322
Even Riro?
333: 名無し募集中。。。 2015/09/06(日) 10:48:23.78 0.net
>>324
Risako? She earnestly listened to what you had to say and gave proper answers. She was great.
338: 名無し募集中。。。 2015/09/06(日) 10:51:09.37 0.net
Miyabi was really frank in her interactions. I always felt at rest with her. Her handshakes felt like you were just saying hi to this girl with whom you're both regulars at the same bar.
412: 名無し募集中。。。 2015/09/06(日) 12:48:38.90 0.net
At this event some time ago I thought Sayuki looked really, really cute, so when I told her that, she sort of got a little shy and went "what do you expect me to say if you suddenly tell me something like that…?" She was so cute.
444: 名無し募集中。。。 2015/09/06(日) 14:28:33.20 0.net
>>412
You're so lying. (laughs) Takagi doesn't have reactions like that to anything.
458: 名無し募集中。。。 2015/09/06(日) 15:18:42.40 0.net
>>444
No, I'm serious. I was as surprised as you are.
414: 名無し募集中。。。 2015/09/06(日) 12:52:41.76 0.net
She gets it if you truly mean it when you say something like that to her. She got all shy when I praised her, and later when I told this person I went to the event with how cute Takagi been, they told me that when they praised her as being cute, she'd just gone completely quiet as she shook her head in denial. (laughs)
156: 名無し募集中。。。 2015/09/06(日) 10:03:17.01 0.net
Looks like JJ and especially Kanatomo are regarded highly.
413: 名無し募集中。。。 2015/09/06(日) 12:50:11.67 0.net
I jokingly praised Kanatomo way too much so she gave me a huge scolding. Being a masochist, that was the best handshake experience of my entire life.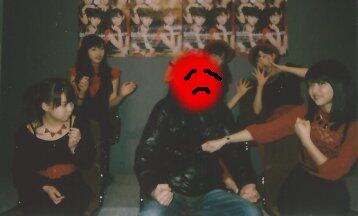 434: 名無し募集中。。。 2015/09/06(日) 14:08:45.85 0.net
I thought handshake events were something you attend because you want to meet the idols you personally like.
532: 名無し募集中。。。 2015/09/06(日) 16:57:53.99 0.net
If you're going to your first handshake event, just go for the unit that interests you. Don't pay any mind to what everyone else is saying about the good/bad interactions and whatnot.
533: 名無し募集中。。。 2015/09/06(日) 17:27:51.50 0.net
But the level of damage dealt to you is completely different when you go shake hands with a member if you know she's cold towards fans vs. if you don't know that about her.
562: 名無し募集中。。。 2015/09/06(日) 18:17:29.62 0.net
How are Aarii's interactions? Average? Cold?
564: 名無し募集中。。。 2015/09/06(日) 18:18:57.28 0.net
Uemuu is kind, but she might not be very energetic if she's feeling sleepy.
565: 名無し募集中。。。 2015/09/06(日) 18:19:00.09 0.net
When she's in high spirits, she's an angel.
578: 名無し募集中。。。 2015/09/06(日) 19:13:56.01 0.net
I've never been to a handshake event. I'd like to go shake hands with Maimai-san, but just the thought of it makes me so nervous I can't bring myself to do so.
588: 名無し募集中。。。 2015/09/06(日) 20:26:54.64 0.net
>>578
Her interactions are lacking, but she's incredibly cute in real life. Just think of it as an opportunity to see a really beautiful girl up-close.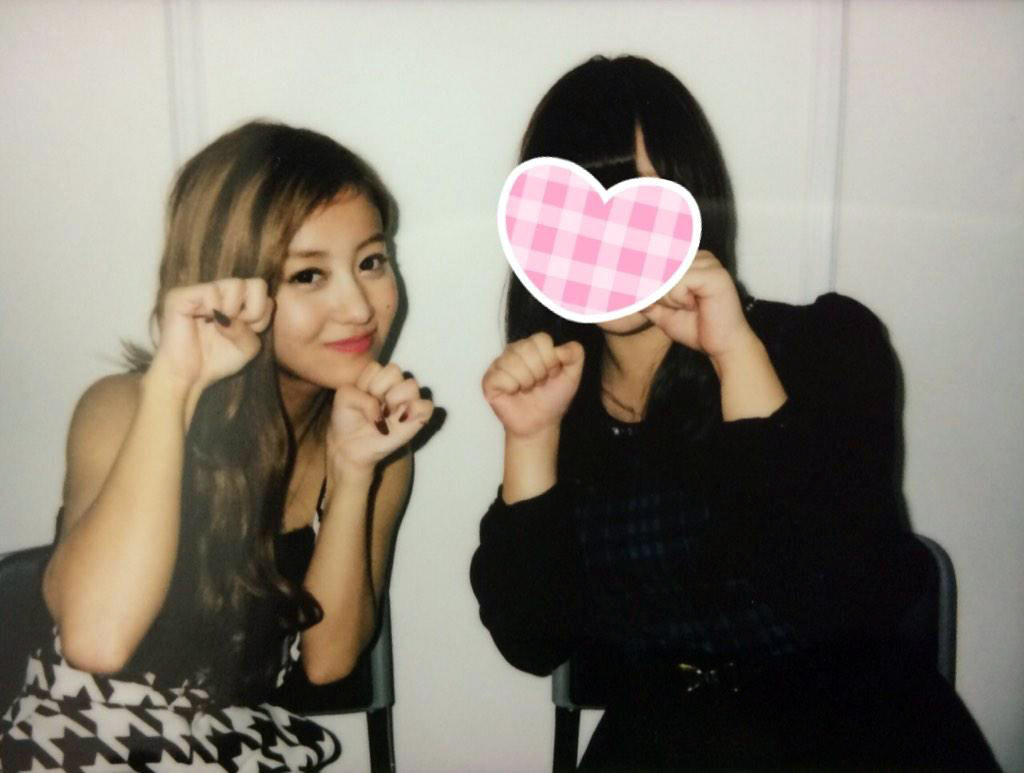 561: 名無し募集中。。。 2015/09/06(日) 18:16:45.79 0.net
I'm an Iikubo-san wota who's going to be attending his first handshake event soon. How are her handshakes?
568: 名無し募集中。。。 2015/09/06(日) 18:20:23.77 0.net
>>561
I never hear anything but good things about her.
563: 名無し募集中。。。 2015/09/06(日) 18:17:31.05 0.net
>>561
She's like the lady at the department store information desk.
1. 名無しさん@ハロプロキャンバス 2015年09月07日 11:37 ID:3KaI2iBv0
It's only through experiencing the cold interactions that you can recognize a really good handshake when you get one.
9. 名無しさん@ハロプロキャンバス 2015年09月07日 20:52 ID:KM4zN3FU0
I attended a Musume Seishun Kozou serial event. This was in Osaka, so I said "welcome back" to Haa-chin and she replied "I'm home." Just tiny little things like that can make one feel really happy.
Henkka: As to what personally makes me happy… Being sucked up to? Psh, doesn't work on me. Members acting cold towards me? I have better stuff to do. But members like Kumai-san or Take-chan who refuse to believe you if you tell them they're cute or that they're your favorite member, and yet, who act all jealous if there's a hint of you liking someone but them…? Oh yeah.

… I just like girls with complexes.

Source: http://helloprocanvas.ldblog.jp/archives/46183302.html