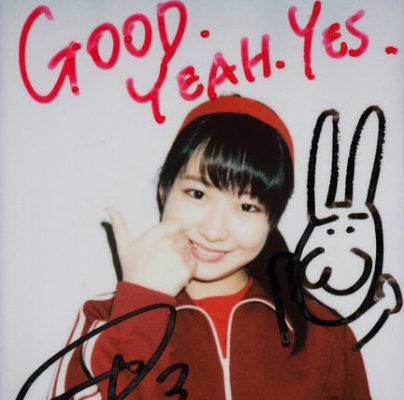 1: 【中国電 – %】 ◆fveg1grntk 2017/07/29(土) 19:49:34.29 0.net
[Listener: Are there different accents even in English?]

Nonaka: Yes. There are.

Kaga: Ooh.

Makino: Really?

Nonaka: People who speak British English sound really, really smart — this is something a lot of people who speak American English will say. They just seem really intelligent. As for like Australians, when you'd normally say "Monday," they pronounce it like "mandai." Even their pronunciations for weekdays are different. This can sometimes make communication surprisingly difficult.
FM-FUJI "GIRLS GIRLS GIRLS =FULL BOOST= Morning Musume '17 no Morning Diary"
Appearing: Nonaka Miki, Makino Maria, Kaga Kaede
2017/7/27 broadcast
7: 名無し募集中。。。 2017/07/29(土) 19:54:23.56 0.net
Beckham seems like an idiot though.
9: 名無し募集中。。。 2017/07/29(土) 19:54:45.51 0.net
How long was it that she spent living over there? 10 years?
12: 名無し募集中。。。 2017/07/29(土) 19:55:49.27 0.net
Chel has a bit of a Southern accent. (I know this since I'm bilingual myself.)
68: 名無し募集中。。。 2017/07/29(土) 21:07:18.45 0.net
But it's not like Nonaka's English is that great either, right?
71: 名無し募集中。。。 2017/07/29(土) 21:11:23.66 0.net
>>68
That's because she learned to speak English when she was a child and moved back to her home country right after. Someone who's trying to bring their language ability up to a level appropriate for their age, after having already moved back…? That's the kind of improvement in language skill that's really difficult.
17: 名無し募集中。。。 2017/07/29(土) 19:57:57.38 0.net
The people who first emigrated to America were all these protestants and peasants who couldn't support themselves — the upper class people in the UK never had to emigrate. Maybe that's the reason American English might sound less intelligent than British English?
I get what she's saying about Australia, though.
67: 名無し募集中。。。 2017/07/29(土) 21:04:44.10 0.net
Australia and NZ English is the English of deported people.
45: 名無し募集中。。。 2017/07/29(土) 20:19:26.13 0.net
Nonaka: "Stop your blabbering and speak real English, Tokunaga-san."
62: 名無し募集中。。。 2017/07/29(土) 20:53:00.91 0.net
British English is easy to understand for Japanese people.
78: 名無し募集中。。。 2017/07/30(日) 00:05:17.96 0.net
Is that true? About British English actually being easier to understand?
22: 名無し募集中。。。 2017/07/29(土) 19:59:12.37 0.net
British people actually pronounce the word "is."
25: 名無し募集中。。。 2017/07/29(土) 20:01:52.06 0.net
Ah. I so get this.
27: 名無し募集中。。。 2017/07/29(土) 20:05:36.87 0.net
I bet you'd get bullied if you were to speak British English in America. The peer pressure over there is way harsher than it is in Japan.
28: 名無し募集中。。。 2017/07/29(土) 20:07:34.66 0.net
The thing with Nonaka is that even though she did live in America, it was in the state of Alabama… which is like way out there in the sticks of pure southern conservatism. If you were to make a comparison, the Alabama of Japan would be something like the Saga prefecture.
32: 名無し募集中。。。 2017/07/29(土) 20:10:15.48 0.net
>>28
She was saying though that she's been correcting hers to "standard English" since she returned to Japan.
31: 名無し募集中。。。 2017/07/29(土) 20:09:08.72 0.net
There are also some spelling differences, like "center" vs. "centre."
40: 名無し募集中。。。 2017/07/29(土) 20:17:33.97 0.net
"centre" just seems needlessly cool to me for some reason.
33: 名無し募集中。。。 2017/07/29(土) 20:12:43.90 0.net
37: 名無し募集中。。。 2017/07/29(土) 20:15:25.38 0.net
Indian English is pretty terrible.
51: 名無し募集中。。。 2017/07/29(土) 20:27:59.88 0.net
Scottish English is just hellish.
52: 名無し募集中。。。 2017/07/29(土) 20:28:34.51 0.net
Welsh English is awful, too.
55: 名無し募集中。。。 2017/07/29(土) 20:31:14.48 0.net
Sato speaks Hokkaido English.
54: 名無し募集中。。。 2017/07/29(土) 20:30:39.66 0.net
Is Beckham comparable to like an insanely handsome Japanese guy who just happens to speak in a Tohoku dialect?
56: 名無し募集中。。。 2017/07/29(土) 20:32:15.19 0.net
>>54
In Japan, dialects are geographical.
In the UK, dialects are social.
59: 名無し募集中。。。 2017/07/29(土) 20:48:27.01 0.net
It's often said that in the UK, people can tell how you were raised just by your dialect.
20: 名無し募集中。。。 2017/07/29(土) 19:58:37.76 0.net
Beckham has that real working class dialect. I've heard that he's constantly made fun of for it in his come country.
26. ℃-uteな名無しさん 2017年07月31日 00:31 id:yydecmXf0
Ah, I remember how during the World Cup people were going on about how Beckham speaks with an accent. I'm envious of people who can speak English so they can enjoy little differences like that.
83: 名無し募集中。。。 2017/07/30(日) 02:04:13.91 0.net
Speaking British English gets you a lot of respect in America.
84: 名無し募集中。。。 2017/07/30(日) 05:31:19.56 0.net
I guess that really is true.
10. ℃-uteな名無しさん 2017年07月30日 11:38 id:pbZJSrie0
So even someone at Nonaka's level is considered to have poor English? Whenever you see a foreigner who can speak even elementary school level Japanese, people will be praising them as being super gifted. Why is it that when it comes to English and the Japanese people, one has to have pretty much mastered the language before they get any acknowledgement for it?
11. ℃-uteな名無しさん 2017年07月30日 11:44 id:UGBlDIB40
You sometimes see foreigners who've been studying Japanese more than even the average Japanese person.
15. ℃-uteな名無しさん 2017年07月30日 12:13 id:BHlzxFyh0
Whenever I'm watching foreign TV shows or films, I'm always surprised by how easy to understand "noble" English is. To us Japanese people who learned English from textbooks, American English is just too colloquial.
Also, another thing that's really easy to understand are all the speeches of American presidents — past or present — that are addressed to the public. They're aware that many of their citizens aren't native speakers, so they have to use easy-to-understand expressions while also pronouncing everything slowly and clearly.
14. ℃-uteな名無しさん 2017年07月30日 12:12 id:sMWyIdN50
The "Queen's English," right?
Jamie Oliver is really easy to understand.
22. ℃-uteな名無しさん 2017年07月30日 17:43 id:QqTb1LRV0
I lived in the UK for two years. The UK is such a large area — even England alone is huge. Nowadays, what you'll often hear is something called Estuary English, a kind of English that was originally spoken along the River Thames all the way to around the London area. To give you a couple of examples of it, "go to" often becomes "go down to." Or when they pronounce "pub," it sounds more like "pob." It has all kinds of things about it that are a little different.
When you live around the London area, that's the accent you're going to get. Sure, when they're teaching you in a language school they try to teach you something that's close to the Queen's English, but even the people teaching it feel that the Queen's English accent is out-of-date. Thus, they don't use it, so it hardly sticks at all. By the way, the English spoken by politicians and news anchors is also close to the Queen's English — it's commonly known as Oxbridge English — but it's not commonly used in spoken language. I'm guessing when Chel spoke about English that sounds "smart," she meant Oxbridge — because Estuary English doesn't sound particularly smart.
27. ℃-uteな名無しさん 2017年07月31日 02:29 id:laOZzaXB0
In London, the English I most can't stand is Indian English. I just can not understand the intonation of it at all. Back in the days you didn't come across it all that often, but now, you'll find them working even at hotel reception desks. They're like everywhere now, so I'm screwed. Even all the people working at call centers are Indian. I really wish they'd stop it with that.
12. ℃-uteな名無しさん 2017年07月30日 11:46 id:f.YeLg..0
It's weird seeing how many of you guys are so knowledgeable about how things are overseas.
8. ℃-uteな名無しさん 2017年07月30日 11:05 id:irLt.9a60
Everyone in the thread was so deep into the dialect stuff, hardly any of it had to do with Chel!
24. ℃-uteな名無しさん 2017年07月30日 23:39 id:Ov2VGHhQ0
When you watch American TV shows, the characters are always saying how British English sounds sexy. So if you're only going to learn one version of English, you might as well make it that one.
25. ℃-uteな名無しさん 2017年07月31日 00:16 id:.8CSEwLr0
Guys, let's all watch movies like Trainspotting and Snatch and learn how to speak English!
Henkka: I love the mental image. A typical, black haired Japanese guy, suddenly busting out an impeccable British English accent. "Yeah, I just learned it, man. The Yanks think it's sexy."
Source: http://c-ute.doorblog.jp/archives/50481197.html