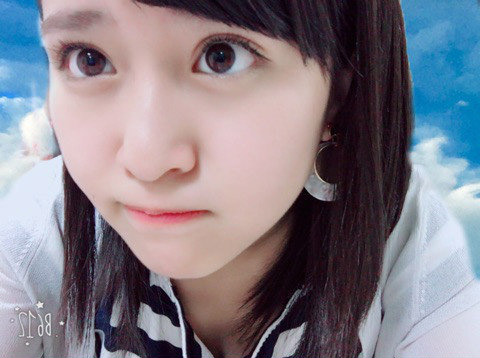 1: 名無し募集中。。。 2017/08/13(日) 22:59:51.45 0.net
http://ameblo.jp/kobushi-factory/entry-12301290929.html
Good evening~
This is Taguchi Natsumi.

I'm outside at the moment. Why? Because I don't want to be at home right now~

Yeah. I had a fight with my family. Though I don't actually want to use a word as cute as "fight" to describe it. Well, whatever. I just have to come to terms with it. If I don't, I'll wear myself out. I'm sure that by sharing this kind of thing I'll have people telling me what a big child I still am. I guess I'll just have to accept those childlike parts about myself.

In any case. It's hot outside. It makes me realize just how good I have it when I'm always spending my time in our cool, air-conditioned house!

Oh, and by the way, I usually feel scared if I'm walking out at parks and stuff at night. But right now, I'm not scared at all. Humans sure are strange.
5: 名無し募集中。。。 2017/08/13(日) 23:01:08.59 0.net
Don't go out by yourself…
9: 名無し募集中。。。 2017/08/13(日) 23:01:41.97 0.net
I'm gonna go out to Saitama to look for her.
7: 名無し募集中。。。 2017/08/13(日) 23:01:11.90 0.net
I want to give Tagucchi a place to sleep tonight.
12: 名無し募集中。。。 2017/08/13(日) 23:02:13.21 0.net
Runaway girl.
22: 名無し募集中。。。 2017/08/13(日) 23:03:12.87 0.net
Get into a net cafe or karaoke or something.
38: 名無し募集中。。。 2017/08/13(日) 23:05:09.53 0.net
Knowing Taguchi, she's probably just writing that from like their garden or their balcony.
51: 名無し募集中。。。 2017/08/13(日) 23:06:42.95 0.net
Hirose as the leader needs to go out and look for her.
83: 名無し募集中。。。 2017/08/13(日) 23:10:31.58 0.net
Come on, they should censor stupid blog posts like this. (laughs)
186: 名無し募集中。。。 2017/08/13(日) 23:25:33.26 0.net
I wonder if Taguchi alone has some special privileges as to her blogs never getting censored?
170: 名無し募集中。。。 2017/08/13(日) 23:21:53.33 0.net
Just a quick, casual blog post — while running away from home.
173: 名無し募集中。。。 2017/08/13(日) 23:22:17.98 0.net
It's like she's constantly fighting with her parents.
176: 名無し募集中。。。 2017/08/13(日) 23:23:10.46 0.net
Natsumi's rebellious age.
97: 名無し募集中。。。 2017/08/13(日) 23:11:30.44 0.net
"Do your homework."
"Yeah yeah yeah. I got it already."
"That's no attitude to be giving your parent!"
"(starts crying)"
99: 名無し募集中。。。 2017/08/13(日) 23:11:45.82 0.net
Parents: "WHAT?! You're going to wear such an indecent outfit at Otodama?! Not going to happen! We won't allow it!"
Tagu: "Shut up! I'm not a child anymore! I'M GOING OUT!"
3. ℃-uteな名無しさん 2017年08月14日 03:15 id:nJBD0OoK0
Zero censorship, huh.
5. ℃-uteな名無しさん 2017年08月15日 04:24 id:4PZi5Ws70
Tagucchi must be going through puberty while hating her dad. That's only the norm though.
Henkka: There were people in the thread saying how writing blog posts like this proves just how much of a child she is. And while I don't exactly disagree… When Momona says "I'm an adult!" I kind of smile and think "oh, what a child." But when Tagucchi says "I have to accept how big of a child I am," I think "wow, that's a pretty mature thing to say."
Funny how that works out.

Source: http://c-ute.doorblog.jp/archives/50571650.html