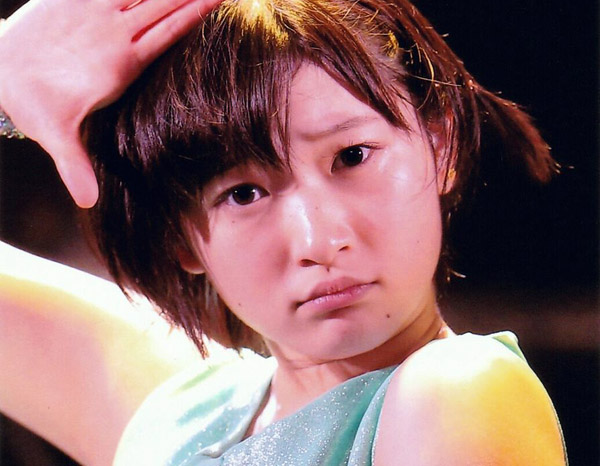 1: 名無し募集中。。。 2017/01/04(水) 00:38:49.95 0.net
Because I don't really get it.
2: 名無し募集中。。。 2017/01/04(水) 00:39:45.37 0.net
I don't really get it either, but I guess she's someone it's great to be a fan of.
3: 名無し募集中。。。 2017/01/04(水) 00:40:11.40 0.net
How about you just open your eyes?
8: 名無し募集中。。。 2017/01/04(水) 00:45:21.85 0.net
Light complexion, small face, clean skin

Large irises

Cute face

Small in height but long legs

Could be a solo artist as far as her singing ability is concerned

Good singer and dancer

Good at acting

Very stoic

Can speak clearly

A "trueborn" disciple of H!P, having been a member since she was a 4th grader
100: 名無し募集中。。。 2017/01/04(水) 01:10:48.45 0.net
How about you tell us what there isn't to like about her.
6: 名無し募集中。。。 2017/01/04(水) 00:43:22.19 0.net
She's a good singer and dancer, she has a cute face, and while she isn't very tall, limbs-to-body ratio is just right. She also has a clear voice and she's very good at expressing herself. All in all, she scores well over 80 points — though not over 95.
25: 名無し募集中。。。 2017/01/04(水) 00:49:28.01 0.net
The ratio of the years she's been a member of H!P versus the years she's actually been alive…
31: 名無し募集中。。。 2017/01/04(水) 00:51:05.73 0.net
Attending her birthday event, I noticed that she has the ability of easily making you listen to her sing several songs in a row without you getting bored of her.
54: 名無し募集中。。。 2017/01/04(水) 00:55:43.03 0.net
It's not Miyamoto's fault. It's all the wota's fault.
87: 名無し募集中。。。 2017/01/04(水) 01:03:26.17 0.net
Even at Hello! Concerts, Miyamoto is that one idol with a completely different type of voice altogether. The office surely recognizes that as well. That's why they rate her so highly.
92: 名無し募集中。。。 2017/01/04(水) 01:06:40.69 0.net
She's such a talented singer. She can also speak very clearly — she could definitely shoot for some sort of narration or voice actress work in the future.
93: 名無し募集中。。。 2017/01/04(水) 01:07:22.77 0.net
She has that awkwardness about her that you only get with an only child. It makes you want to cheer her on.
101: 名無し募集中。。。 2017/01/04(水) 01:10:49.05 0.net
She's the real-life Shizuka-chan.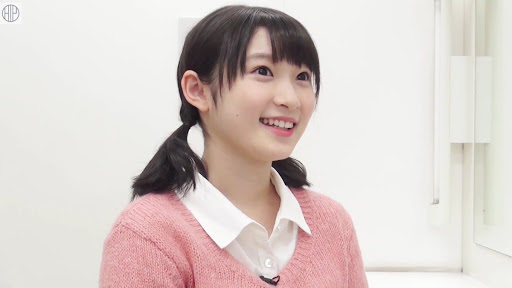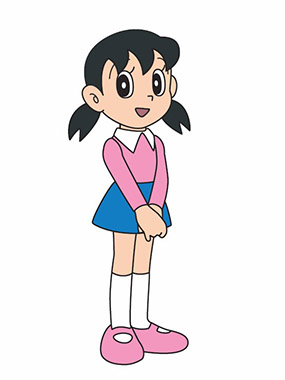 102: 名無し募集中。。。 2017/01/04(水) 01:11:14.98 0.net
>>101
Cute!
109: 名無し募集中。。。 2017/01/04(水) 01:14:01.00 0.net
Just watch this video. How amazing is it that she's been in H!P since she was this tiny?
119: 名無し募集中。。。 2017/01/04(水) 01:18:03.31 0.net
Karin-chan approaches all kinds of different fields in a very intellectual way. Even with her interest towards 80's idols, she actively finds out about the songs' lyricists and composers. In her interest towards cooking, she does research on the nutritional facts and what's essential for you in one's diet.
133: 名無し募集中。。。 2017/01/04(水) 01:24:19.05 0.net
If you're female and you're a fan of Karin-chan, I trust you.
151: 名無し募集中。。。 2017/01/04(水) 01:34:12.88 0.net
Miyamoto Karin — the greatest ace of H!P.
180: 名無し募集中。。。 2017/01/04(水) 01:43:02.06 0.net
You could have ten thousand people look at her and they probably couldn't come up with a consensus as to what makes her special. But the appeal that she does have, she's always trying to make the absolute most of it. That's just one of the things that makes her so beautiful and loveable.
285: 名無し募集中。。。 2017/01/04(水) 05:41:06.39 0.net
The beauty of her voice.
181: 名無し募集中。。。 2017/01/04(水) 01:43:06.56 0.net
Even just her beautiful, light complexion and her small face make her amazing. Pretty much the only other members who could rival her in that sense are Ogata and Morito.
184: 名無し募集中。。。 2017/01/04(水) 01:46:20.71 0.net
Her expressions are great. She's really done her homework on that front.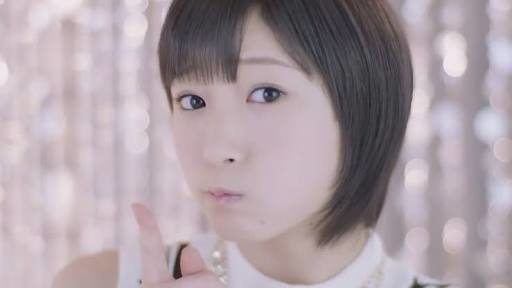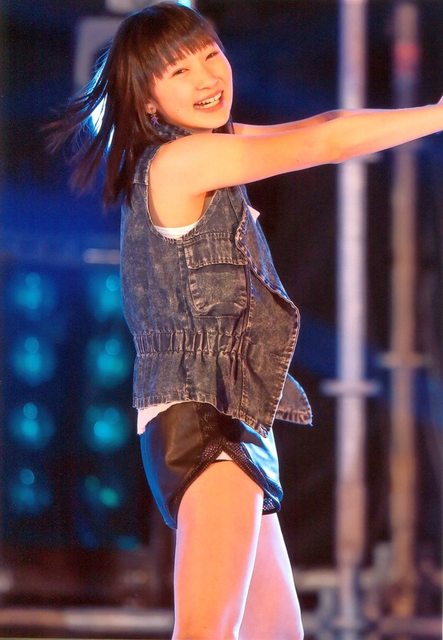 271: 名無し募集中。。。 2017/01/04(水) 02:43:12.58 0.net
Just listen to J=J's rendition of "All I Want for Christmas is You" and you'll quickly notice that Karin-chan is the greatest ever singer of H!P. This is why the office tries so hard to get everyone to hear her sing.
2. カラフル名無しさん 2017年01月05日 11:47 ID:ttH9jDrp0
They call her an "idol cyborg"… I'm just worried that she doesn't come to hate it like Matsuura Ayaya.
3. カラフル名無しさん 2017年01月05日 12:46 ID:.Tck0S3c0
But unlike Ayaya, it's like she herself actually strives to be called an idol cyborg, so I don't think she'll come to hate it like Ayaya. Or, if she does, it'll be for a different reason.
4. カラフル名無しさん 2017年01月05日 14:01 ID:EJmhwTQR0
Both the office as well as the wota have grown since the days of Ayaya. I'm sure plenty of wota will stick with Karin no matter where she decides to go.
295: 名無し募集中。。。 2017/01/04(水) 07:05:52.14 0.net
Ishida Ayumi: "The junior I most respect: Miyamoto Karin-chan." (summer 2016)
Sayashi Riho: "I was so nervous during my gravure photoshoot with Miyamoto Karin-chan. She's so white, so tiny, so cute, and so perfect at singing and dancing. So to prepare for our photoshoot, I was trying my hardest to improve myself from way before." (RIHO-DELI)
288: 名無し募集中。。。 2017/01/04(水) 05:53:25.56 0.net
If being a fan of idols was a game and you were a beginner to such games, Karin would be the perfect pick. You wouldn't regret your choice.
221: 名無し募集中。。。 2017/01/04(水) 01:59:58.71 0.net
The great thing about her is that she doesn't set any limits for herself.
176: 名無し募集中。。。 2017/01/04(水) 01:42:07.22 0.net
When all is said and done, H!P is all about Miyamoto.
Source: http://colorhello.blog.jp/archives/1063530942.html