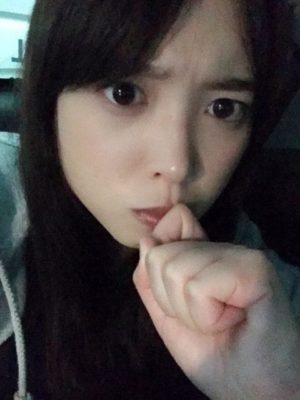 1: 名無し募集中。。。 2015/10/30(金) 02:58:12.92
All sorts of things have been falling apart in just this short time since Sayu's graduation. It makes me sad.
5: 名無し募集中。。。 2015/10/30(金) 03:01:14.10
It was over with Tsunku's graduation.
Hello! Project is no longer Hello! Project.
6: 名無し募集中。。。 2015/10/30(金) 03:01:30.14
Honestly, once the current members of °C-ute, ANGERME and Kobushi are gone, it's time for me to part ways with H!P.
53: 名無し募集中。。。 2015/10/30(金) 03:10:30.48
>>6
If you're going so far as to include Kobushi in that list, I think you'll easily have found another favorite member even five years from now. (laughs)
8: 名無し募集中。。。 2015/10/30(金) 03:01:51.32
With a project of this size, the graduation of just one member (Sayu) isn't enough to completely end it right away. It's going to take three years or so for it to die a natural death before it truly ends. But in reality, H!P died last year.
14: 名無し募集中。。。 2015/10/30(金) 03:03:53.49
The motivation of H!P wota in general has been rapidly declining. That much is true.
19: 名無し募集中。。。 2015/10/30(金) 03:05:17.22
It was over the minute they let go of Tsunku. When they timed that with letting go of one of their biggest legends at the same time… yeah, good luck with that.
24: 名無し募集中。。。 2015/10/30(金) 03:06:46.28
Michishige wota and Sayashi wota alone must've made about 20% of all H!P fans in total. They are huge huge losses.
34: 名無し募集中。。。 2015/10/30(金) 03:07:43.04
Simply put: too much happened this year.
37: 名無し募集中。。。 2015/10/30(金) 03:08:30.54
Looking back, Michishige's graduation was the beginning of the end.
38: 名無し募集中。。。 2015/10/30(金) 03:08:35.18
It was over when Terada stepped down as the producer.
40: 名無し募集中。。。 2015/10/30(金) 03:08:38.54
I still can't believe that it's only two months to go until Sayashi's graduation and that they're not planning a graduation concert.
62: 名無し募集中。。。 2015/10/30(金) 03:13:34.60
Looking back, even those au commercials now seem like a dream. Like, on the level of "how could the group ever have been that popular?"
76: 名無し募集中。。。 2015/10/30(金) 03:16:10.68
>>62
Yeah, and also the Yasai Seikatsu and Sayu solo commercials as well as the cake shop, Yoshinoya and Sanrio collaborations… all of it seems completely undoable for '15.
55: 名無し募集中。。。 2015/10/30(金) 03:10:45.88
The beginning of the end started over 10 years ago.
56: 名無し募集中。。。 2015/10/30(金) 03:11:21.51
'14 was just so much fun, the difference compared to now is really striking.
79: 名無し募集中。。。 2015/10/30(金) 03:16:32.73
I actually think Sayashi's graduation is a step in the right direction. It doesn't make sense to have a girl who's not suited to be an idol be your group's ace.
80: 名無し募集中。。。 2015/10/30(金) 03:16:37.15
Terada, please come back. I'm begging you.
82: 名無し募集中。。。 2015/10/30(金) 03:16:40.28
I actually think of this as an opportunity for them. All the H!P groups hardly had any TV appearances in the past. I understand why some of you have become so negative, but you need to understand that things were way worse in the past.
95: 名無し募集中。。。 2015/10/30(金) 03:18:31.99
>>82
But they didn't have any rivals in the past. Now they have nothing but, and it only follows then that people are going to compare them to those other groups.
109: 名無し募集中。。。 2015/10/30(金) 03:21:23.45
>>95
Sure, they do get compared to others, but they also have a lot more media appearances nowadays. I think it's a worthwhile endeavor to make sure just what sort of idols people these days actually want to see.
85: 名無し募集中。。。 2015/10/30(金) 03:17:18.10
At the end of the day, H!P wota are all Terada wota.
87: 名無し募集中。。。 2015/10/30(金) 03:17:38.56
Tsunku being involved with H!P really was a major thing.
101: 名無し募集中。。。 2015/10/30(金) 03:19:33.05
I can't deny having the impression that ever since Tsunku's gone, H!P has just gotten so… flat.
111: 名無し募集中。。。 2015/10/30(金) 03:21:42.73
The way they just kicked Tsunku out was a really bad call. Even America knew better than to take the Emperor from the Japanese when they won the war.
121: 名無し募集中。。。 2015/10/30(金) 03:22:42.08
Michishige, Tsunku, Sayashi… Wota are at the end of their ropes.
127: 名無し募集中。。。 2015/10/30(金) 03:23:44.01
They're already done. It'll be all over for me once I've seen °C-ute and Ayacho run their course. H!P without Tsunku is no H!P at all. Ebichuu, Babyraids… there are loads of idols who are at the level and quality of current H!P. For me, it felt like Tsunku marked the real end of H!P with the end of Berryz Koubou.
149: 名無し募集中。。。 2015/10/30(金) 03:27:35.53
The idol boom itself is clearly losing steam. The thing that sets Up-Front apart from most idol companies is that they have the know-how of being able to survive even in harsher climates. That's why they'll probably keep going even as other idol groups keep disbanding. Well, personally I have no reason left to be dedicated to H!P anymore though.
155: 名無し募集中。。。 2015/10/30(金) 03:29:18.21
Even just the fact that H!P could pull through the Eclipse Era was in itself a miracle. For some reason the wota never stopped believing in them.
196: 名無し募集中。。。 2015/10/30(金) 03:35:56.26
>>155
You say we pulled through that era, but in fact we're actually way worse off now what with the handshakes. You guys failing to see this is the proof. Understand that things are way, way worse now than they ever were in the past.
156: 名無し募集中。。。 2015/10/30(金) 03:29:27.48
The only reason H!P has been able to go on for this long is because of the power of their brand. And now this past year that same brand power has nearly been destroyed entirely.
170: 名無し募集中。。。 2015/10/30(金) 03:31:00.94
Guys… listen:
Don't. Think. This. Is. The. End.
177: 名無し募集中。。。 2015/10/30(金) 03:33:05.68
>>170
No one's really thinking H!P is going to end. But there's also zero chance of it "starting" either.
184: 名無し募集中。。。 2015/10/30(金) 03:34:02.56
Seeing as H!P has continued on even after Sayu's graduation, they're going to be just fine in the future as well.
217: 名無し募集中。。。 2015/10/30(金) 03:39:42.16
What Takui is doing right now with his own music is way more H!P-like than current H!P. "Tsuzukeru omae meccha strong…" The heck's that?!
250: 名無し募集中。。。 2015/10/30(金) 03:44:50.52
>>217
Thank you, Takui.
218: 名無し募集中。。。 2015/10/30(金) 03:39:48.19
Save us, Sayu.
219: 名無し募集中。。。 2015/10/30(金) 03:40:00.94
Things I expect to happen next year:
– Wada's graduation
– °C-ute's indefinite hiatus
– New members for Juice=Juice
– Formation of Natsuyaki's new group
– Fukumura & Ikuta graduation, 13th generation
– Danbara is kept doing nothing at all
239: 名無し募集中。。。 2015/10/30(金) 03:43:18.86
Honestly, even if H!P did succeed in becoming popular today, I don't think I'd even feel happy about it now that Tsunku is no longer there. Apart from °C-ute, all the other groups now just remind me of all the other non-H!P idol groups — and there are many non-H!P idols that I now find a lot a more interesting. At the end of the day, I loved H!P when it was led by Tsunku. I feel like I've finally been set free from the brainwashing machine of H!P.
249: 名無し募集中。。。 2015/10/30(金) 03:44:49.42
To think that this is how they're letting go of one of their leading members… this would've never happened in the past.
257: 名無し募集中。。。 2015/10/30(金) 03:46:04.67
>>249
The way they let Tsunku go and how they're now handling Sayashi's graduation… one can only conclude that they think of us fans as absolute fools.
267: 名無し募集中。。。 2015/10/30(金) 03:47:48.62
Did it never occur to them that they could've given both Terada and Sayashi proper, spectacular send-offs? That kind of stuff really makes a difference for the motivation of their wota.
269: 名無し募集中。。。 2015/10/30(金) 03:48:16.79
Yeah. Just give us something to be excited about for a change. All these sad developments stand out so much more than the good stuff.
270: 名無し募集中。。。 2015/10/30(金) 03:48:19.86
It's hard to say how much longer they'll be able to keep going. Maybe the handshakes are enough to keep them afloat for a bit more.
277: 名無し募集中。。。 2015/10/30(金) 03:48:50.32
I want to go back in time to when they'd just started appearing on Kurobara. Everyone was so filled with expectation.
297: 名無し募集中。。。 2015/10/30(金) 03:51:36.14
>>277
A time when it felt like all of them, seniors and the juniors alike, had limitless possibilities…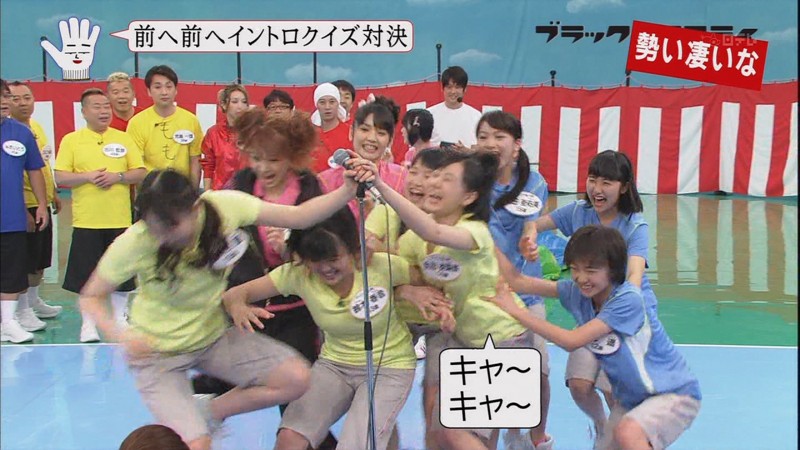 314: 名無し募集中。。。 2015/10/30(金) 03:55:30.26
Terada was just too big of a loss. In the past, even if it was a tough time like this, you could always be excited about what he would do next. Now? I just can't even bring myself to care.
335: 名無し募集中。。。 2015/10/30(金) 03:58:34.96
No matter how bad it got, even someone like Risako stayed for all that time because Tsunku was still there. Perhaps Terada was just that sort of a special being for the whole project.
342: 名無し募集中。。。 2015/10/30(金) 04:00:10.93
Our last hope is the Playing Manager of Country Girls.
347: 名無し募集中。。。 2015/10/30(金) 04:01:19.41
>>342
Momochi, too, won't be there for much longer. Country Girls could end up being more short-lived than Kobushi even.
373: 名無し募集中。。。 2015/10/30(金) 04:05:32.27
>>347
She's already pretty much like the producer of Country Girls. The members, too, are developing nicely. Once she graduates from Country Girls, everything is in place for her becoming the producer of H!P as a whole.
452: 名無し募集中。。。 2015/10/30(金) 04:20:17.57
With Tsunku no longer there, there's just nothing more to look forward to with this shitty office. Once my oshi graduates, I'm graduating from being a wota. I think many fans think similarly.
459: 名無し募集中。。。 2015/10/30(金) 04:21:58.31
No more Michishige-san, no more Berryz, no more S/mileage… I don't even know why I'm so stubborn about sticking with H!P anymore. Maybe it's just that I've been a fan for so many years, I don't know any idols aside from H!P so there's no other group for me to move on to.
478: 名無し募集中。。。 2015/10/30(金) 04:25:06.12
>>459
Guys like you are probably going to gradually start abandoning H!P, whereas the newer fans aren't brainwashed by H!P like that in the first place.
462: 名無し募集中。。。 2015/10/30(金) 04:22:13.23
Sayu, Berryz, Uta-chan, Tsunku, Maro, Sayashi… All the most important people are leaving.
502: 名無し募集中。。。 2015/10/30(金) 04:29:46.98
I could've never predicted the timing of Berryz' disbandment, just as I could've never predicted the timing of Sayashi's graduation either. The same fate may await H!P as a whole.
527: 名無し募集中。。。 2015/10/30(金) 04:34:25.56
If I could've seen into the future, I would no longer be an H!P wota today.
557: 名無し募集中。。。 2015/10/30(金) 04:39:19.67
Back in August, Sayashi was still saying that she wants to be in the group until her twenties. I guess it suddenly just got to be too much for her. The members, too, have all been saying they only heard about this very recently. This office is doomed.
566: 名無し募集中。。。 2015/10/30(金) 04:40:18.08
>>557
Yeah. They'd already even finished the photoshoots and put next year's calendar up for sale…
582: 名無し募集中。。。 2015/10/30(金) 04:45:16.73
When I think about what Sayashi must be going through, I feel so sad I don't even want to be a wota anymore.
590: 名無し募集中。。。 2015/10/30(金) 04:47:02.46
At the end of the day, what was even the point of Sayashi's idol life? I wonder if she feels some sort of sense of fulfillment or accomplishment? Does she have any memories that she can look back on later and think "that was fun"?
725: 名無し募集中。。。 2015/10/30(金) 05:52:54.69
I assume that what she wants to do is devote more of her time to dancing lessons, not waste it doing worthless stuff like handshakes. The chances of her one day being a backing dancer for some major artist like Madonna aren't zero.
755: 名無し募集中。。。 2015/10/30(金) 06:04:35.83
>>725
I really hope that happens. I want her to think that she made the right call by quitting the group when she did.
595: 名無し募集中。。。 2015/10/30(金) 04:49:07.11
Please, H!P, just stop it with the handshakes already.
592: 名無し募集中。。。 2015/10/30(金) 04:48:26.54
We lost many important members as well as Tsunku this year. It felt like the whole year was just more and more doping to somehow increase the sales compared to the last single.
580: 名無し募集中。。。 2015/10/30(金) 04:45:11.68
'15 was a bad year.
I hope we never have another one like it.
1. 名無しでおぱょ♪ 2015年10月30日 10:08 ID:Da4lTPHL0
Wow, negative people really can be so negative. Next year, you'll all have forgotten about this stuff and you'll be busy bad-mouthing someone else.
2. 名無しでおぱょ♪ 2015年10月30日 10:33 ID:zw3qnnQQ0
Society doesn't even know who Sayashi is though. It doesn't matter if she graduates — if it's a member who's not as well-known as Michishige, it's hard to imagine the group ceasing to exist just because of that.
3. 名無しでおぱょ♪ 2015年10月30日 10:49 ID:2VK2V8Dh0
If you really think it's so bad, why not just leave the fandom already? For how many years have you people been writing the same sort of stuff anyway? Me, personally, at the end of the day I still think H!P is fun. I don't think I'll be able to take my eyes off them even as we go forward.
5. 名無しでおぱょ♪ 2015年10月30日 11:08 ID:4OcxOAMEO
I think it's especially with the girls who like dancing or who are good at it to who formation dancing is really boring; like they feel it's not enough. And while the wota may be raving about how good their dancing is, at the end of the day they're still stuck in handshake hell. They probably don't get half as much time to do lessons.
7. 名無しでおぱょ♪ 2015年10月30日 11:17 ID:BpmO762V0
You can go on about how H!P is done for all you like, but the fact is that their CD sales and business in general are only getting better. The people making all the noise are just a group of antis — the same type of people who are all up in arms about the thing with the military bases in Okinawa.
9. 名無しでおぱょ♪ 2015年10月30日 11:51 ID:kDzWGlUr0
I don't think formation dancing is bad in itself, but the fact that they stubbornly insisted on doing it constantly and removed all individualism in the process wasn't a good thing.
15. 名無しでおぱょ♪ 2015年10月30日 12:32 ID:gJB0Qh480
The office is going to keep going for as long as they can — though the Tsunku-ism's are definitely starting to fade. By the way, how many times have we heard the "when (insert name) graduates, so will I!" line? These guys just never get tired of saying that. (laughs)
19. 名無しでおぱょ♪ 2015年10月30日 14:19 ID:e51cWBmg0
Like rats abandoning a sinking ship.
25. 名無しでおぱょ♪ 2015年10月30日 22:35 ID:3eGh0H7I0
To everyone who thinks all Musume wota are about to quit being fans together, they ought to read less 2ch. Real life and the internet are two very separate things. I've been following H!P for 10 years now, and for about the past 8 of those years, people have been talking about how H!P is done for. That's just the internet for you.
27. 名無しでおぱょ♪ 2015年10月31日 03:43 ID:7I0snRM70
I don't get the people talking about the office letting Tsunku go. Are they all mad? The man had a life-threatening illness, so the sensible thing for him was first of all to take a break from work. And just because Tsunku can no longer produce H!P doesn't mean that H!P — home of many idol groups — can just cease to exist because of it. So then it's only natural for the remaining staff to find more creative talent and continue doing what they're doing. People are saying "that's it, H!P is done for," but the fact is that this year every group in H!P has been performing live more and gaining in popularity. They're doing just fine. The people saying "H!P is done for" are all antis who wish it was so.
29. 名無しでおぱょ♪ 2015年11月01日 10:40 ID:dIuDCcEy0
They're not anywhere near collapsing. It's still so much fun. Country Girls is great, Momochi is doing a good job training them, and everyone is bright and funny. Juice=Juice is amazing, and the Factories are looking good. The veterans of °C-ute are perfect, and at the end of the day, Musume is still awesome. The Kenshuusei, too, are high-level and very interesting. As someone who in the past could never quite understand the appeal of idols, H!P are the only exception to that rule.
664: 名無し募集中。。。 2015/10/30(金) 05:14:36.93
Despite all that's happened, H!P will continue to go on.
… Probably.
Henkka: Couldn't have said it better than the last person.

I wish to add that despite what I wrote in my farewell post, the title of this thread does not reflect my own feelings. I hope Hello! Project has a long future ahead of it, and while I may be departing from the fandom, I hope I'm replaced by ten new fans who feel just as excited about it as I used to. And I'm not saying that to look like a saint; I'm saying that because I think it's kind of disheartening to witness how, for so many people, the separation from a fan base like this needs to mean turning into, for lack of better word, "anti" — as if they forgot why they ever liked the group in the first place.

I assume that most if not all the people reading this very sentence, love — or did at some point or another love — Hello! Project. Isn't that pretty good in itself?
Source: http://helloproland.blog.jp/archives/1043822022.html