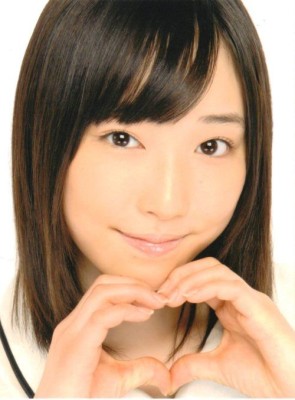 1: 名無し募集中。。。 2013/06/11(火) 22:54:25.71 0
I got home early today, so I helped my family make dinner while chatting and watching TV.

As I was doing that, there was suddenly a certain word that reached my ears…
"Goukon".

Huh?? (゚д゚#)
…Did my little brother just say "goukon"??
I was in complete shock and despair! Σ(´Д`ll ← (a bit of an exaggeration maybe?)

The next words I heard were "We won! We won at the goukon! ♪"
They won at the goukon??

It turned out when my brother said "goukon", he was really talking about their chorus singing competition.
I'm glad… +.゚ヽ(o´∀`)ノ゚.+
I feel so relieved. (σ´∀`)σYO
4: 名無し募集中。。。 2013/06/11(火) 22:56:50.23 0
That's quite a severe form of brother complex.
13: 名無し募集中。。。 2013/06/11(火) 22:59:27.08 0
Isn't "chorus singing competition" pronounced as "gakkon"?
14: 名無し募集中。。。 2013/06/11(火) 23:00:14.00 0
There are people who write it as "goukon", but I'm pretty sure it's pronounced "gakkon".
15: 名無し募集中。。。 2013/06/11(火) 23:00:44.85 O
So this wasn't about her brassiere complex? Having breasts so huge that it's difficult to find cute bras that fit her?
(TL note: I don't think brassiere complex is a real word, but if it were, it could be shortened in Japanese exactly the same way as the word for brother complex: ブラコン ("burakon").)
31: 名無し募集中。。。 2013/06/11(火) 23:06:41.44 0
The sadness of knowing that this girl from a high-class family knows what a goukon is.
32: 名無し募集中。。。 2013/06/11(火) 23:06:49.24 0
Is this the younger brother who looks identical to Kudo?
46: 名無し募集中。。。 2013/06/11(火) 23:17:13.61 0
The same younger brother who was asked to go out and buy ramen and came back with yakisoba instead?
51: 名無し募集中。。。 2013/06/11(火) 23:46:37.07 0
Yesterday I talked about my younger brother and today I'll talk about my older brother ☆

My older brother said something awful to me today!! After telling him how I was jealous of his thick hair, he told "why don't you smear on some mascara?"!!!!!! Even though it's something his younger sister is really self-conscious about, why does he have to be so mean to me about it!? ヾ(*`Д´*)ノ

A while ago, Harunan was talking to me about how nice it must be having an older brother.
Well, here's a message to Harunan!!
There's absolutely nothing great about having an older brother!!!!!!

…Well, the siblings of the Fukumura family are all very close though.
52: 名無し募集中。。。 2013/06/11(火) 23:48:38.32 0
>>51
Her hair? Not her eyelashes?
54: 名無し募集中。。。 2013/06/11(火) 23:50:12.68 0
>>52
It's true that Fuku-chan doesn't have much for eyelashes either, but she seems to worry about her thin hair, too.
63: 名無し募集中。。。 2013/06/11(火) 23:53:43.45 0
>>54
If they were talking about hair, why did her brother suddenly talk about applying mascara? Worrying about thin hair… I know that feeling.
65: 名無し募集中。。。 2013/06/11(火) 23:54:45.61 0
>>63
He was teasing her by saying she should use mascara on her head the same way she'd use it to make her eyelashes look fuller.
71: 名無し募集中。。。 2013/06/11(火) 23:57:54.84 0
>>65
Ahh, right. That's what she meant.
76: 名無し募集中。。。 2013/06/12(水) 00:00:11.61 0
A sister saying to his brother that she's jealous of his thick hair… (laughs)
That's a bit worrying.
97: 名無し募集中。。。 2013/06/12(水) 00:30:31.76 0
I definitely feel a sense of affinity with Fuku-chan worrying about her thin hair.
53: 名無し募集中。。。 2013/06/11(火) 23:49:25.39 0
That's the same Fuku-chan who once accidentally came into rehearsal while wearing her older brother's T-shirt. This episode was exposed by Iikubo-san.
55: 名無し募集中。。。 2013/06/11(火) 23:50:38.19 0
Wouldn't you realize you were wearing a men's T-shirt?
61: 名無し募集中。。。 2013/06/11(火) 23:52:28.07 0
>>55
Maybe she has a similar one or something?
80: 名無し募集中。。。 2013/06/12(水) 00:03:58.21 0
Fuku-chan's Akinori Iwamura T-shirt: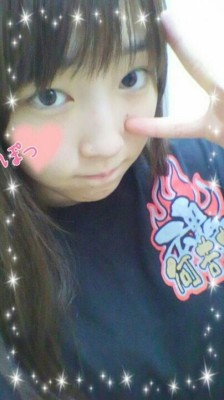 Her older brother's Akinori Iwamura T-shirt: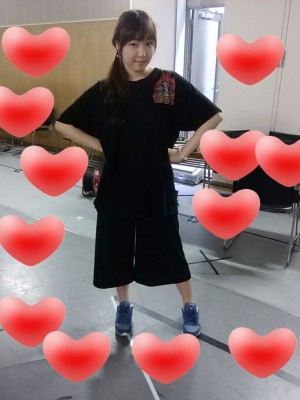 84: 名無し募集中。。。 2013/06/12(水) 00:05:55.81 0
They have the same T-shirt? That's cute.
67: 名無し募集中。。。 2013/06/11(火) 23:55:00.72 0
Fuku-chan seems like she'd make for a rather tiresome girlfriend…
69: 名無し募集中。。。 2013/06/11(火) 23:56:04.64 0
Just like how guys often fantasize about having a younger sister when seeing cute ones in 2D, there's many girls who fantasize about having older brothers in the same way. I'm sure Iikubo felt envious of Fuku-chan when she saw her wearing his T-shirt. She must've been fantasizing about Fuku-chan getting excited by the thought of wearing a shirt with the scent of her older brother.
87: 名無し募集中。。。 2013/06/12(水) 00:08:48.64 0
I wonder if Fuku-chan ever looks for porn mags in his older brother's room?
89: 名無し募集中。。。 2013/06/12(水) 00:10:56.89 0
Apparently they used to search for things in his room together with her younger brother.
91: 名無し募集中。。。 2013/06/12(水) 00:17:32.71 0
>>89
I hope she didn't find anything she shouldn't have seen.
93: 名無し募集中。。。 2013/06/12(水) 00:20:24.21 0
>>87
37 名前: 名無し募集中。。。 Mail: 投稿日: 2012/05/20(日) 11:09:27.66 [ 0 ]
Fuku-chan and her siblings are close.

During her time in the Eggs, when asked "what's something that makes you feel happy?" she replied "when me and my younger brother hijack my older brother's room."

Her younger brother calls her "big sis."

When she was asked to think of a favorite four-character idiom for All Night Nippon Mobile, she said that she consulted her older brother about it that morning.

Etcetera.
88: 名無し募集中。。。 2013/06/12(水) 00:10:55.52 0
The emoticons Fuku-chan uses are addictive somehow.
92: 名無し募集中。。。 2013/06/12(水) 00:18:42.79 0
>>88
They're not something female high-schoolers really use these days, right?
She's like an old net user.
94: 名無し募集中。。。 2013/06/12(水) 00:20:53.79 0
>>92
I thought something felt felt weird when reading it. So it was that.
It's been a while since I've seen emoticons like (σ´∀`)σYO
It's cute though, so I hope she keeps using them.
59: 名無し募集中。。。 2013/06/11(火) 23:52:10.47 0
She found it really shocking when she thought that her younger brother had attended a goukon. This means that she thinks of them as something bad. Therefore, we can assume that Fuku-chan will never attend a goukon herself!
Henkka: Having to stress over thin hair, thin eyelashes, a brother complex, a brassiere complex, and Iikubo Haruna's filthy perversions… it ain't easy being Mizuki.

Source: http://helloprocanvas.ldblog.jp/archives/29195235.html (jp)