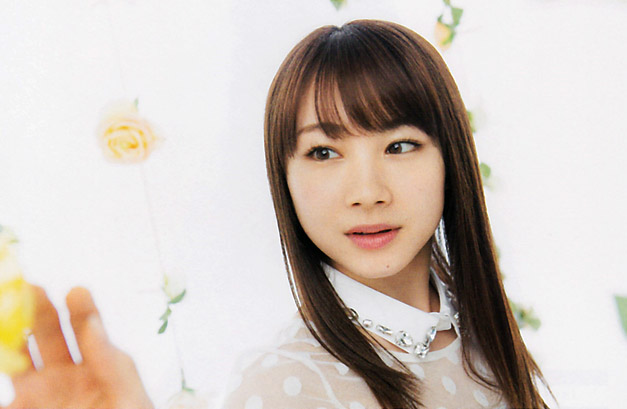 Ishida Ayumi
January 7, 1997 — Miyagi
2011/09/29 ~

Ishida: In the beginning, I was worried that I wasn't going to be able to live up to Tsunku♂'s expectations because he had commented on me: "she can sing and dance well — she seems like someone who is going to inherit the soul of Morning Musume."
I had been learning dance since I was little, but I just felt so inadequate and there was a period of time when I couldn't help but wonder just why he had chosen to put me in Morning Musume.
The Soul of Morning Musume
— So you felt burdened by the pressure of not knowing what exactly this "soul of Morning Musume" that you had inherited from your seniors was.

Ishida: Ever since I was little, I'd loved performing for people. So I took up dancing, and just when I'd started thinking I might as well aim to perform on big stages, I found an advertisement for the Morning Musume auditions. I'd grown up on Morning Musume's songs, hearing songs like "LOVE Machine" in my everyday life, so I knew they were an amazing group. But I didn't particularly admire them or anything.
— So there was no way you could've taken responsibility of the group's "soul" straight away.

Ishida: Yes. But it's just that, it did make me happy when he said it to me. It made me feel like I wanted to take on that responsibility.
But my thinking was naive. When I actually stood on stage, there were so many things I couldn't do. Seeing all the incredible videos of my seniors, it made me realize that I was incapable of doing any of those amazing things, despite having made it into the same group. That frustration was what made me want to start doing my best to be able to perform like those seniors of mine.
— In Sayashi Riho, you found yourself a rival; someone you felt was also good at dancing.
Ishida: It would be impertinent of me to call her my "rival." But we would often be paired up, and having a senior nearby gave me the chance to copy her dancing and just absorb things from her every day. But since I'm someone who hates to lose, I did want to surpass her one day.
Looking back on all my seniors of the past, they all hated to lose. They all have that mentality of wanting to get ahead. So it felt like, as a member of Morning Musume, it was important for me to be like that, too. I'm sure it's because I had a partner like her that I was able put myself out there.
— After putting in all that hard work, when did you finally discover the meaning of the "soul"?

Ishida: On the 2014 spring tour, we got to sing this song called "HOW DO YOU LIKE JAPAN? ~Nihon wa Donna Kanji Dekka?~." It's a song that has a very prominent rap section. In the past, Niigaki Risa had led this song that would get everyone so excited live, and now I got to be in charge of the rap part. And since it's a really passionate song, you can't just sing it in rhythm — you have to see how fired-up up you can get the audience. To me, it felt like I had been tasked with a very important mission.
So then when I tried to get the audience fired-up with all my might, they answered to my passion with theirs. It was as if we were playing catch. That's when I finally realized: this was what people meant by "singing with your soul."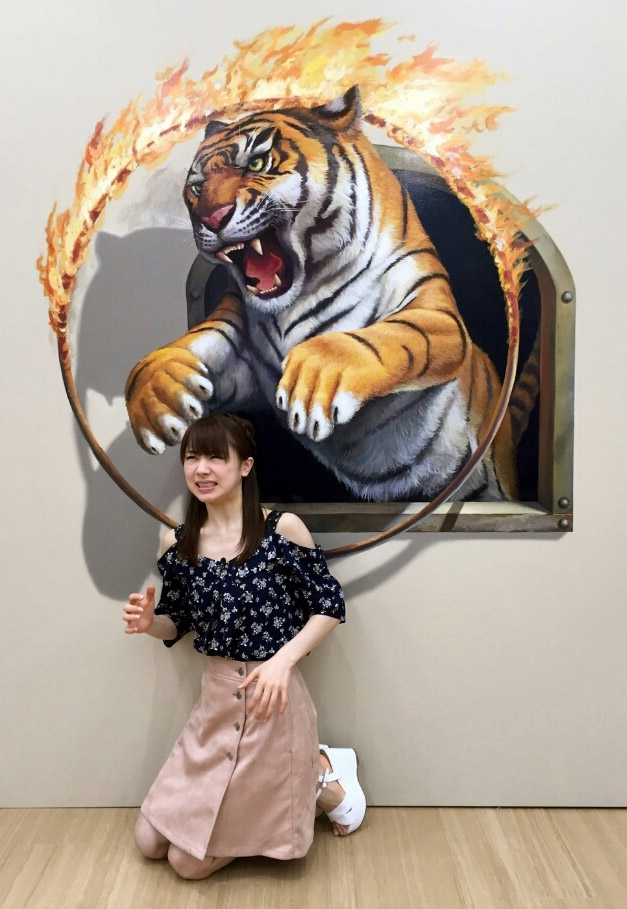 — It took you three years.

Ishida: "Soul" isn't something that anyone can teach you — you have to feel it for yourself. With that kind of a passionate song, I was able to quite effortlessly realize how to put my soul into it. But then I started thinking about how it might feel good if I could also put my soul into it when it was a song that needed to be sung more properly.
I'd felt inadequate before, but now I realized that it wasn't all just about technique. Finally, I knew what this "soul" was — this thing that all the past members along with Tsunku♂ had so treasured. Finally, it felt like I had become a member of Morning Musume. I felt that if I kept trying to communicate what I had with all my might, I might start getting closer to being the kind of person that Tsunku♂ been talking about back then. This realization made me so glad.
— Perhaps Tsunku♂ entrusted that part to you because he could see that something in you.
Ishida: I don't know… But it's scary how nothing seems to escape him. (laughs)
"Joshi Kashimashi Monogatari" has lyrics that describe each of the members, and my lyrics had the line, "ashi ga chuu ni uku type" ("the type with her head in the clouds"). This was a time after Sayashi had graduated and I was just "floating," trying to figure out how to best present myself… But seeing this lyric, it made me realize that as someone who stands on the concert stage, I needed to be more levelheaded. It shocked me. He always makes me realize all these things about myself.
— After all, Sayashi had been both your aspiration as well as your rival in dancing.

Ishida: I think it was a time when I had lost my "color." During that time, even when I was standing on stage and going at it with all I had, I was still always thinking, "what am I trying to convey?" That's when I finally did some soul-searching, or like… Up until that point, I'd simply been watching the people around me, trying to absorb things from them to make my own, but now I became capable of studying my own singing and dancing. I finally found my color.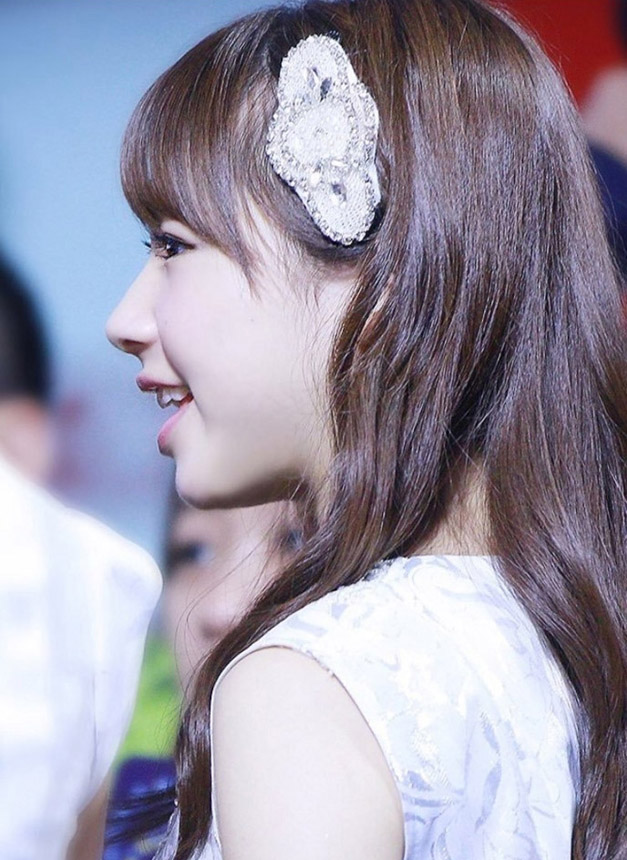 — That's when you established yourself.
Ishida: Now when someone asks me, "who is your rival?," I don't really feel like it's anyone in specific. Instead, what I try to do is really scrutinize myself. And, of course, since people say I'm so good at dancing, I feel that my dancing has to then be cooler than any of the other members'. I do my best while trying to never forget about that pressure.
— Similarly to how you came to that realization because of Tsunku♂, was there anything you realized because of your seniors?

Ishida: Always doing my best for the sake of the fans as well as for the sake of Morning Musume — that's something Michishige Sayumi taught me. She would always talk about how she was doing things for Morning Musume's sake. Even when she was graduating, she would always be saying how she wanted to "give back" to the group.
It made me realize how she was completely devoted to Morning Musume, and that that's how I needed to be, too. I believe this is how all of the past members felt.
— Michishige was a big presence for all of the members from the 9th generation onwards, wasn't she?

Ishida: Even now, I'll still ask her for advice in regards to the members… Like, about the difficulty I'd experience in having to give words of caution to the other members about something. So then she told me, "the ones who are watching you are going to keep doing so."
As someone who's bad at expressing herself, and as the type who doesn't really speak her mind very often, her words really hit home for me. There are members who are watching me. That means that, if I simply keep doing the right thing, it's going to be okay. Just that realization alone made me feel so glad and relieved.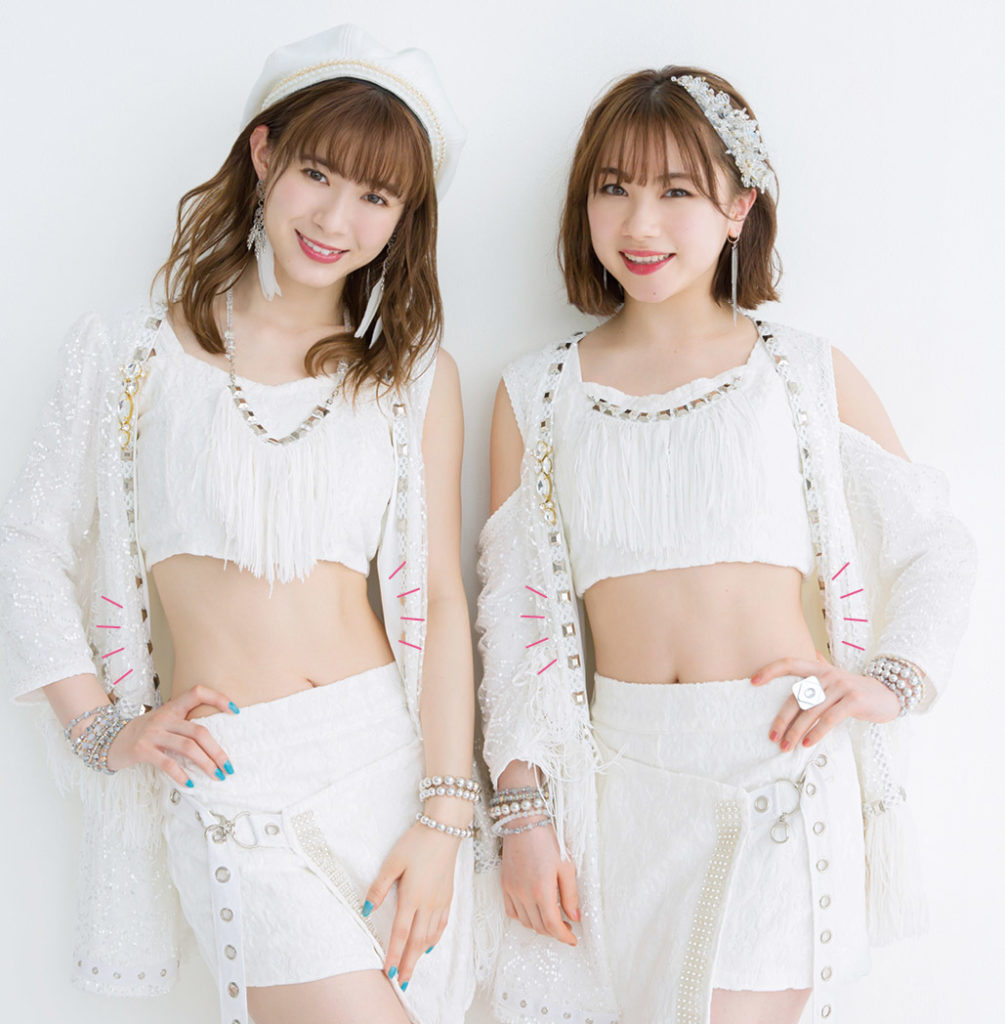 Considering Today's Morning Musume
— With more juniors in the group, you now find yourself in a position where you must guide them.

Ishida: The current members are so well-mannered though — they don't really try to push their way to the front. People like me or Ikuta Erina, we're their seniors who have been in the group for over six years so we should by our nature be handing over our positions to our juniors. But since we're both always trying to get ahead, we simply don't give it to them. (laughs)
But even so, I still want them to try and not lose to us. I'm indirectly trying to start a fire under our juniors to make them want to try harder to make it to the front!
— But you've just declared that you're not going to hand the position over!
Ishida: Because for as long as we're in Morning Musume, we're all rivals. Our juniors are so passive, it makes me worried even just seeing their attitude at rehearsals, or when we're checking our concert footage for self-improvement.
When your instructors are explaining something to you, you need to express that you understand. No matter how tired you may be, if you don't understand what's being said to you, then you have to ask questions. You have to explain why you think this or that happened. There has to be a reason for you not being able to do something properly. And if you don't seek those answers yourself, you won't be able to develop.
I believe if you don't show at least that much ambition, it's an embarrassment to you as a member of Morning Musume.
— Where does that strictness and stoicism you have towards yourself come from?

Ishida: It's something that was cultivated in me only after I joined the group. To tell you the truth, back in school I wasn't at all the type of girl who would be serious about her studies or stuff. (laughs) But once I became a Morning Musume, I changed. Suddenly I felt that if I was going to stand in front of our fans who cheered us on so earnestly, then I had to be equally as earnest, too. Just as Morning Musume has given me so many dreams, I have to give dreams to our fans as well.
That's why I simply won't allow myself to appear tired on stage. On the contrary, I feel like I have to shine even more; try even harder.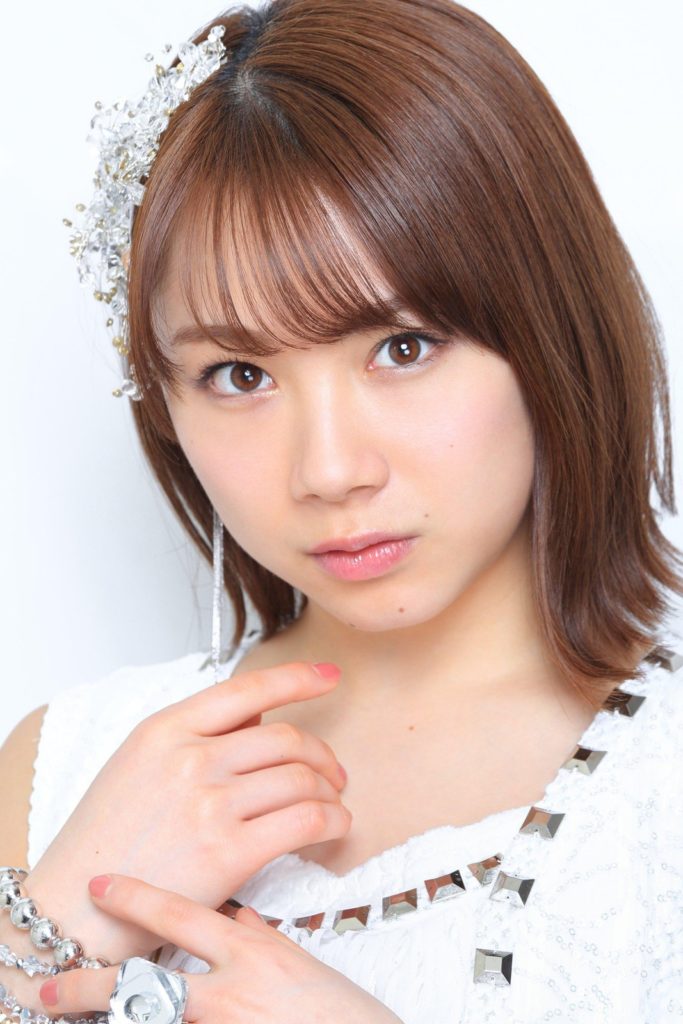 Creating a Future Beyond 20 Years

— I really do believe that you have inherited that "soul." That's how much passion you continue to express.

Ishida: When I first became a senior myself, I didn't mind if I was thought of as being scary. I wanted to be a senior who was able to warn her juniors, because that's how Mitsui Aika had been. She was a senior who was always so kind and she had such a friendly smile… But when she got angry, she would be so scary. That's the kind of person I wanted to become, too. I still feel that way even now.
— That's how serious you are about this.

Ishida: If I'm not thought of as scary, then I can't convey my spirit. That's something I started to feel even more strongly after getting to appear together with all our OG's for the 20th anniversary. They still talk about those legendary stories of how Nakazawa Yuko was when she was the leader, but I believe it's because there was that kind of a balance in the group that it has managed to go on for 20 years.
It's not enough for it to be just some cozy, "buddy-buddy" group. We have to be strict with one another because I want us to be a strong group that can maintain its quality.
— It's a part of the Morning Musume tradition.

Ishida: Even just the fact that we have all been chosen as one of only 41 members means there are limitless chances right before our eyes. As for our OG's, they used to always maintain a sense of danger in the group, constantly clinging on to those chances. But now it feels like when we see a chance, only then do we start doing our best. It's such a waste. If we keep doing that, we're never ever going to have another chance coming our way. We have to be more greedy about going after those chances.
— For the sake of Morning Musume's future, too.

Ishida: Getting to know my seniors' attitude towards life, and knowing that Morning Musume was created by those very same seniors, I like Morning Musume more now than I did before I joined the group. It's one of the things that I'm grateful for in regards to the 20th anniversary.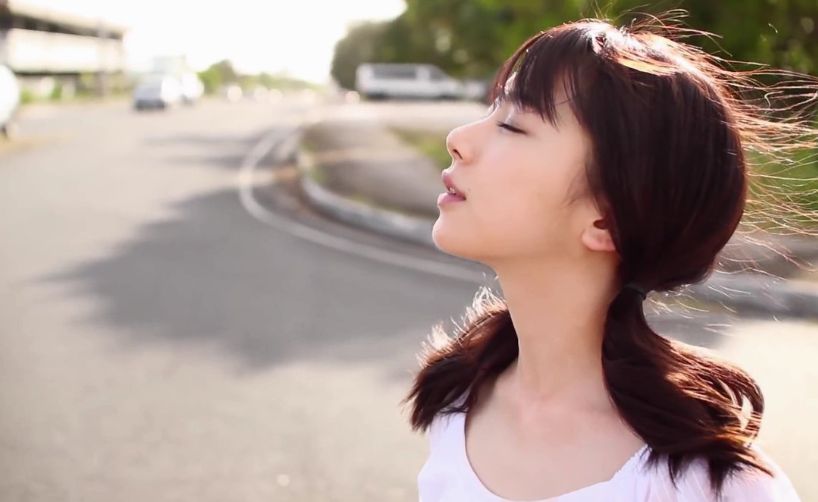 — Up until now, you must not have had much time to look back on the group's history, what with your day-to-day activities.
Ishida: Just like how my seniors have made me feel this way, I too must do my best for the sake of my juniors. When our seniors appear with us as guests on stage, they receive such huge cheers from the crowd. If I was to be invited on as a guest for the 30th or 40th anniversary, I'm not at all confident that I would receive the same kinds of reaction. But that's all the more reason I have to do my best right now. Having a dream like that is something I could only ever have had as a member of Morning Musume, so I want to treasure it.
— Indeed: it's the current members who will create the group's history from hereon.

Ishida: More and more, I wish to convey to the fans what I have. I also want to stand on bigger stages, and I want us to be a group capable of performances that could satisfy the audiences even at bigger stages like that. But honestly, I sometimes question if we could actually manage to do that with our current members.
That's why it's so important for us, me included, to become one in mind and spirit as we go forward. Because I believe that the bigger the stage, the greater the happiness and joy that awaits us.
— What is Morning Musume to you?

Ishida: It's a place that has allowed me to learn about life. It's Morning Musume that made me get so serious about something. Had this person, "Ishida Ayumi," not made it into Morning Musume, I'm sure I would have been a totally different, insincere person. Not only has being an idol and singer let me develop the way I express myself through singing and dancing… but I also credit Morning Musume for allowing me to grow as a person.
Being a Morning Musume is my biggest pride, and it's an irreplaceable thing that has let me feel and learn so many things.
My Song
"Naichau Kamo"


Ishida: This song is what took the image I had of idols and turned it upside-down. Even in the music video, they're crying in the rain with such heartbreaking expressions on their faces… It was those sorts of cool performances that made me want to become a member of Morning Musume myself. We haven't been singing this song as of late though, so I'd like to do it in concert again.