1: 名無し募集中。。。 2019/11/03(日) 17:54:13.81 0
ちーのぽんず @chisaki_country
16:59 – 2019年11月3日
Sagami-Ono noon performance just ended.
Homa-chan was asking for life advice during the MC.

Okamura: Me and three of my good friends at school would always spend time by the four of us. But recently, they've started doing so just by the three of them… (Homa-chan starts crying)

Ishida: To be honest, in this line of work, we all have to make sacrifices. Homa-chan, I'm glad you chose the life of a Morning Musume.

Venue: ?
2: 名無し募集中。。。 2019/11/03(日) 17:54:59.99 0
I cried.
19: 名無し募集中。。。 2019/11/03(日) 17:59:15.94 0
That's just how it goes.
When you're living in two different worlds your friends will change, too.
28: 名無し募集中。。。 2019/11/03(日) 18:00:47.61 0
I want to protect her smile.
51: 名無し募集中。。。 2019/11/03(日) 18:04:25.03 0
Ishida didn't have many friends in the first place though, so in her case the damage was minimal.
66: 名無し募集中。。。 2019/11/03(日) 18:06:27.39 0
Rather than Ishida, it's Maria or Haga that she ought to consult about this.
7. ℃-uteな名無しさん 2019年11月04日 00:34
This is something that Akane-chin struggled with, too…
45: 名無し募集中。。。 2019/11/03(日) 18:03:31.96 0
Homa-chan is precious.
53: 名無し募集中。。。 2019/11/03(日) 18:04:32.06 0
I want to give her a hug.
62: 名無し募集中。。。 2019/11/03(日) 18:05:49.25 0
Seems like the stress is beginning to pile up…
64: 名無し募集中。。。 2019/11/03(日) 18:05:59.94 0
Well, I'm sure she's still gained a lot more than she has lost.
82: 名無し募集中。。。 2019/11/03(日) 18:09:18.98 0
Seeing as Homa-tan can even talk about it during an MC, I'm sure she's fine.
103: 名無し募集中。。。 2019/11/03(日) 18:12:23.67 0
She's got Mei-chan. She'll be okay.
131: 名無し募集中。。。 2019/11/03(日) 18:16:51.96 0
Whenever you enter a higher level school or get a job, your friends will change. It just came a bit early in her case.
140: 名無し募集中。。。 2019/11/03(日) 18:18:26.59 0
I'd be totally fine if I joined the entertainment industry seeing as I have no friends to begin with.
173: 名無し募集中。。。 2019/11/03(日) 18:23:55.14 0
She must be feeling genuinely sad about it.
147: 名無し募集中。。。 2019/11/03(日) 18:19:35.55 0
But now you have hundreds of new friends who will come and shake hands with you…! (´・ω・`)
249: 名無し募集中。。。 2019/11/03(日) 18:46:44.29 0
Posting another report:
ひろぽん @HIRO_HelloPro
16:59 – 2019年11月3日
MC (Ishida, Oda, Okamura)

Ishida: How are things with you as of late, Homa-chan? Anything troubling you?

Okamura: About school… It's not that I've been excluded from my group friends. But there are these three people that I was always good friends with. But now… Recently… It's… (Homa-tan chokes up and starts to cry)

Ishida: You've been so busy that you haven't been able to spend time with them? (goes to hug Homa-tan) Everyone has to sacrifice something to be able to work in Morning Musume. I mean, most of our concerts are on Saturdays and Sundays! Homa-chan, thank you for choosing the life of a Morning Musume. ?

The whole venue was crying. ???

Thank you to all the members who have chosen the Morning Musume life. ???
253: 名無し募集中。。。 2019/11/03(日) 18:50:32.80 0
Ishida: "Everyone here at the venue is your friend."
4. ℃-uteな名無しさん 2019年11月04日 00:13
※253
ノリ*´ー´リ< Y-you're all my friends…? (looking at the audience)
257: 名無し募集中。。。 2019/11/03(日) 18:56:09.04 0
You become separated from your friends when you move up to high school anyway. It just happened a bit earlier for her.
345: 名無し募集中。。。 2019/11/03(日) 19:25:30.32 0
When you're a high school student, it becomes totally normal to be hanging out with kids from other schools so the attachment to your own classmates fades. But I guess it's still difficult for a junior high schooler.
352: 名無し募集中。。。 2019/11/03(日) 19:26:38.90 0
>>345
Well, I mean… that's their entire world.
453: 名無し募集中。。。 2019/11/03(日) 19:48:43.87 0
>>345
For girls especially, it's the time in their lives when they most feel pressured to conform. You have to go to the toilet together with all your friends, you have to like the things everyone else likes, hate the things everyone else hates, you have to be able to instantly reply to messages on LINE at any given time… etc.
557: 名無し募集中。。。 2019/11/03(日) 20:20:16.20 0
I hope you can make lots of friends in H!P, Homa-chan.
520: 名無し募集中。。。 2019/11/03(日) 20:06:14.62 0
Ishida Special: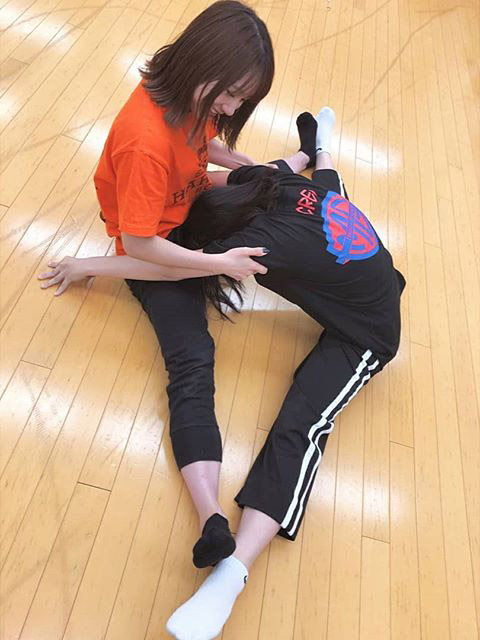 2. ℃-uteな名無しさん 2019年11月04日 00:09
Daaishi is seriously so cool for being able to come up with words on the spur of the moment that could help both Homa-chan and the fans like that. (Or rather, it's something she herself has also experienced, so I suppose she must've just said how she truly felt inside.)
685: 名無し募集中。。。 2019/11/03(日) 23:44:42.06 0
She's the sub-leader, after all.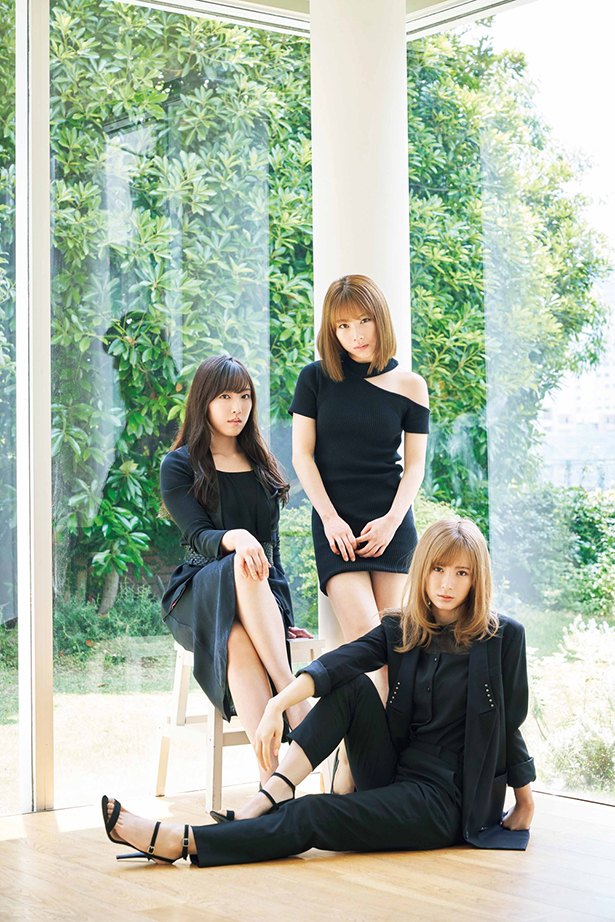 1. ℃-uteな名無しさん 2019年11月03日 23:56
This is so moving…
5. ℃-uteな名無しさん 2019年11月04日 00:15
It feels like this episode is something fans will keep talking about for years.
9. ℃-uteな名無しさん 2019年11月04日 09:24
I wish I could've lived a life where I had a Morning Musume member as a classmate.
16. ℃-uteな名無しさん 2019年11月05日 09:35
It's so obvious how the people in the thread who were making comments poking fun at her have themselves not led full lives where they would've ever had to sacrifice anything.
17. ℃-uteな名無しさん 2019年11月05日 11:01
I was there! Ishida's follow-up was great!
Do your best, Homa-tan!
18. ℃-uteな名無しさん 2019年11月06日 03:11
Junior high schoolers are still only children. It's only obvious she'd feel lonely.
Daaishi is amazing for being able to follow-up on both Homa-chan and the crowd like that.
Source: http://c-ute.doorblog.jp/archives/53981069.html