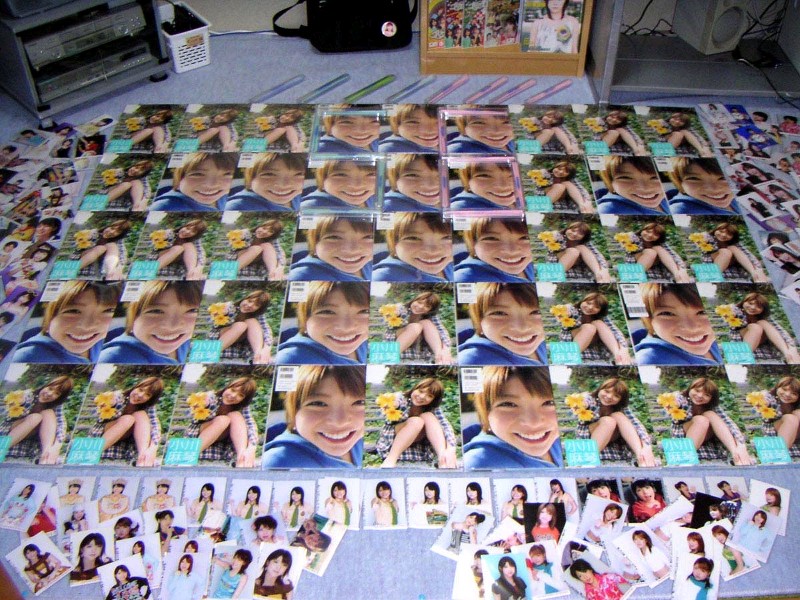 1: 名無し募集中。。。 2019/04/20(土) 03:19:31.63 0
Question 1: What are idols?
Question 2: Why do wota get mad when an idol finds a boyfriend?
Question 3: Is it meaningless to be into idols?
3: 名無し募集中。。。 2019/04/20(土) 03:27:35.40 0
Hell if I know.
78: 名無し募集中。。。 2019/04/20(土) 05:41:19.84 0
>>1
Stop it, Ayacho.
2: 名無し募集中。。。 2019/04/20(土) 03:27:28.16 0
1: Idols are people who stand on stage.
2: Because then they no longer see the fans as being the most important thing.
3: They're just a way to kill time.
6: 名無し募集中。。。 2019/04/20(土) 03:39:24.12 0
1: Idols exist for you to be able to experience a simulation of youth.
2: The wota get mad at them for having boyfriends because it breaks the illusion when the person you have an unrequited love for has a boyfriend.
3: People who can't see the point of being into idols must see it as being meaningless. (But then this is true for any hobby.)
9: 名無し募集中。。。 2019/04/20(土) 03:44:44.29 0
1: They're goddesses.
2: Because it cheapens them.
3: You feel like you want to be closer to them, so you put more effort into bettering yourself, both on the outside and the inside, thus making it not meaningless.
22: 名無し募集中。。。 2019/04/20(土) 04:00:28.03 0
1: They're an existence out of your reach.
2: …And because they are, you get angry.
3: …And because they are, no matter how into them you might get, you're ultimately left with nothing.
49: 名無し募集中。。。 2019/04/20(土) 04:23:10.85 0
1: Idols are images that exist within the minds of wota that they project on top of actual people.
2: They get mad because those projected images clash with reality, sticking out from their fictional constraints.
3: Nothing in this world is without meaning. It simply is.
2. ℃-uteな名無しさん 2019年04月20日 08:37
Just as you guys get hurt when an idol falls in love, she too is hurt when you change your oshi.
63: 名無し募集中。。。 2019/04/20(土) 04:48:24.04 O
1: They're objects of admiration.
2: Because the wota choose to place some sort of arbitrary expectations on them.
3: It's a hobby. If it's fun to you, then it has meaning.
73: 名無し募集中。。。 2019/04/20(土) 05:26:10.07 0
Sorry for going off-topic, but are there any books out there written by actually smart people where they philosophize about idols? If so, I'd like to read them.
74: 名無し募集中。。。 2019/04/20(土) 05:28:50.20 0
>>73
Oomori Nozomi and Tsunku have written books like that.
76: 名無し募集中。。。 2019/04/20(土) 05:32:01.88 0
I think I read this in Tsunku's "Love Theory." It isn't strictly about idols, but he wrote about his philosophy of the "fourth."
Tsunku apparently couldn't win against the top three super handsome guys in class. But through sheer hard work and being kind to women, he became the fourth most popular guy. In music, too, he knew he could never beat a band like Mr. Children, but he aimed to become no. 4 through sheer effort. Even with Momusu, he would always try to pick like the "fourth prettiest girl in class."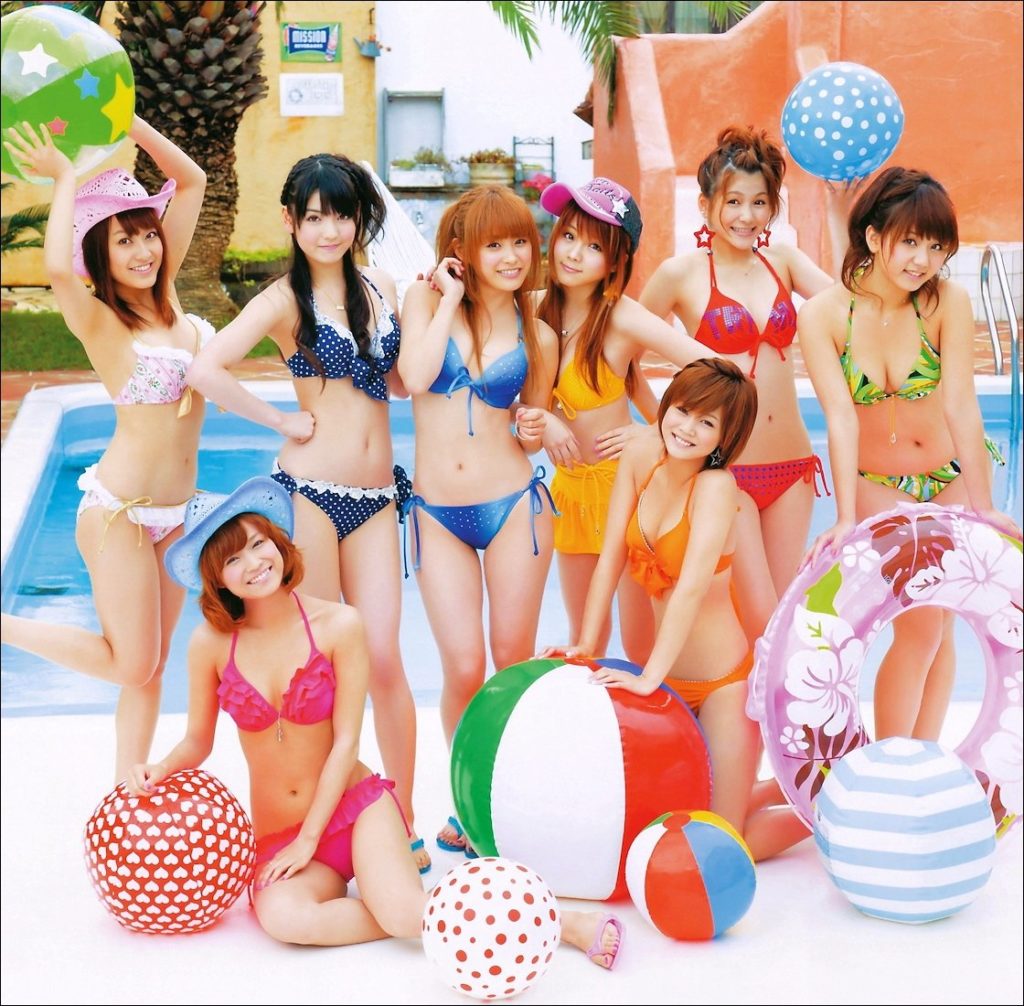 130: 名無し募集中。。。 2019/04/20(土) 07:30:58.76 0
I think people have too narrow of a definition of idols.
Idols = people that can make the masses go crazy.
The Beatles, Jesus Christ, Hitler. Musicians, religious leader, politician. But not only that: they were also idols. That's why they made the masses go crazy. Idols are something that will always continue to exist in societies. The only people who can remain completely indifferent towards idols are like the hermits or whatever.
1. ℃-uteな名無しさん 2019年04月20日 08:31
The members of H!P aren't idols to begin with. The people who think of them as idols are the ones on the receiving end, not the members themselves.
11. ℃-uteな名無しさん 2019年04月20日 09:41
Even if they aren't young or beautiful, some people worship even film directors and writers as if they were idols. In my case, although I respect Tsunku as a creator, I also like him as something of an idol.
13. ℃-uteな名無しさん 2019年04月20日 09:59
As an auntie, I live their youth vicariously through them. They make me feel like I'm watching over the development of my own children. That's why, rather than the type whose looks and way of thinking never changes, I'm drawn to the type of idol who struggles and becomes lost and gradually climbs those stairs to adulthood.
29. ℃-uteな名無しさん 2019年04月20日 20:28
They're simply content. Nothing more, nothing less.
That's why I try to think of them as "merely" idols just so I never cross the line.
116: 名無し募集中。。。 2019/04/20(土) 06:58:19.08 0
When all is said and done, I think I just want to be an idol myself.
My oshi is the one who makes me look at her and think, "give your position to me!"
Source: http://c-ute.doorblog.jp/archives/53266957.html