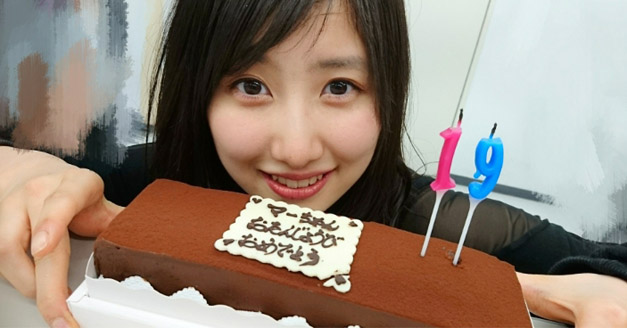 1: 名無し募集中。。。 2018/03/09(金) 04:00:02.25 0.net
A couple of years ago I had a rather strong dislike of her, but now even just listening to her talk will make me start unconsciously grinning to myself.
3: 名無し募集中。。。 2018/03/09(金) 04:01:58.49 0.net
Me.
4: 名無し募集中。。。 2018/03/09(金) 04:03:38.06 0.net
It's not just Sato — it takes time with each H!P member to learn what they're like. The question you should be asking is: what was it that finally made everyone like her?
9: 名無し募集中。。。 2018/03/09(金) 04:10:27.70 0.net
>>4
With other H!P members it feels like there was something specific that happened that made me start liking them, but with Maa-chan it's just… one day I noticed that she'd won me over. She simply has that strange sort of appeal about her.
5: 名無し募集中。。。 2018/03/09(金) 04:04:40.87 0.net
So you've finally awoken to Maa-chan's cuteness, huh?
12: 名無し募集中。。。 2018/03/09(金) 04:45:11.84 0.net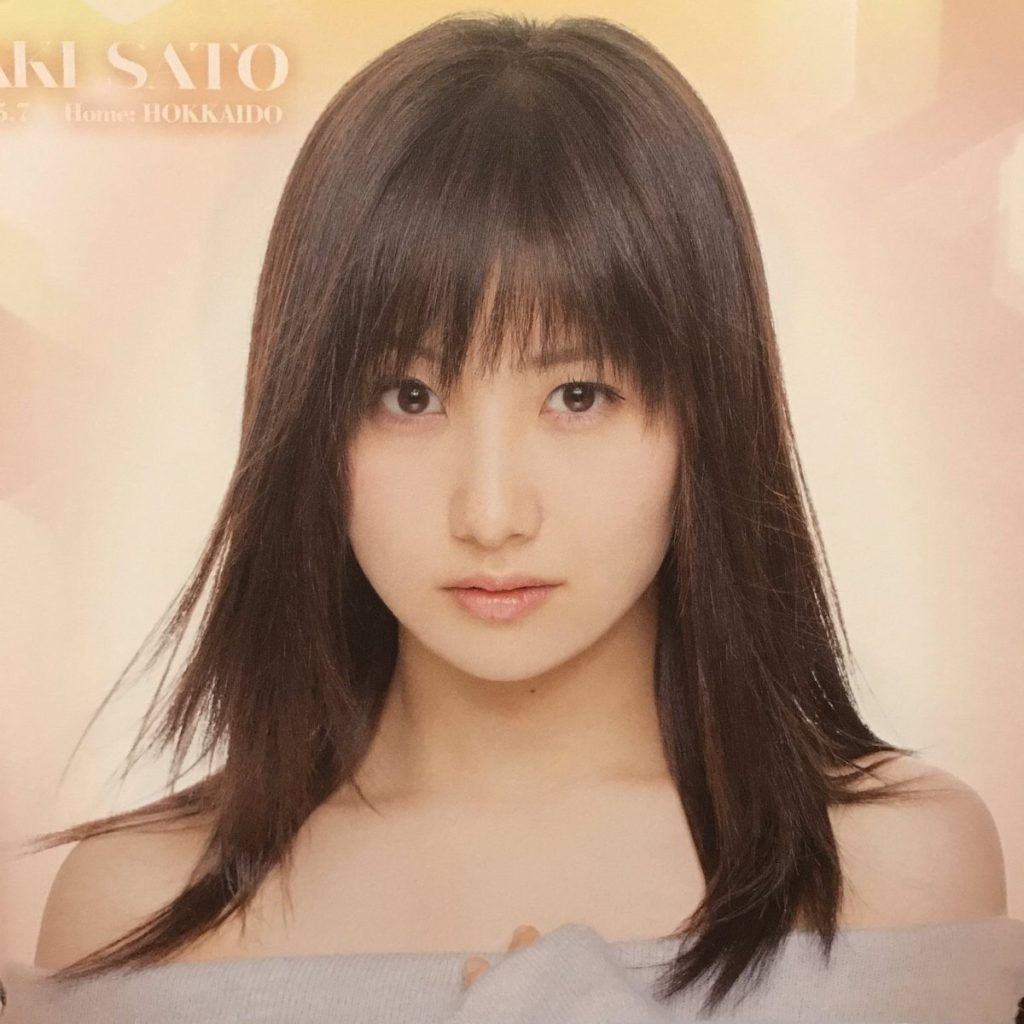 23: 名無し募集中。。。 2018/03/09(金) 05:27:54.29 0.net
I'm not a wota but Sato right now really is something incredible. She's both cool and cute, and she's without a doubt their ace.
46: 名無し募集中。。。 2018/03/09(金) 18:47:32.65 0.net
She's become the no. 1 most popular member all out of the blue, just like that.
32: 名無し募集中。。。 2018/03/09(金) 06:31:52.20 0.net
For me it went like:
Liked her (for the first year) → hated her (for the next two years) → like her (ever since then).
35: 名無し募集中。。。 2018/03/09(金) 06:38:58.63 0.net
For better or worse, Sato's the type of person who makes people feel something. There are people who've loved her since the beginning, people who came to love her later on, people who've always hated her, and people who started hating her somewhere down the line.
In other words, there aren't a lot of people who feel indifferent about Sato.
36: 名無し募集中。。。 2018/03/09(金) 06:44:50.02 0.net
I've just recently come to like her. I'm constantly checking out her old videos on YouTube.
41: 名無し募集中。。。 2018/03/09(金) 09:12:35.30 0.net
I loved her the moment I saw her audition footage. I've continued to love her for the past seven years… and it's like, "I guess this kind of thing really does happen to people."
1. ℃-uteな名無しさん 2018年03月10日 08:29 id:O.JDpeui0
It takes one as long to come to love her as it does to come to hate her.
2. ℃-uteな名無しさん 2018年03月10日 08:41 id:30oPAhVQ0
I used to dislike her in the beginning, but now she's gradually become someone I like.
3. ℃-uteな名無しさん 2018年03月10日 08:59 id:De7iYPW60
I'm still unable to like her.
I just can't stand her character.
4. ℃-uteな名無しさん 2018年03月10日 09:06 id:bXB0O1eM0
Same here. I can't stand her.
I guess that incomprehensible character of hers just isn't for me…
6. ℃-uteな名無しさん 2018年03月10日 09:42 id:RpTV2PCt0
As someone who in the past never used to care for idols in the least, I became an H!P wota after getting completely addicted to her character. But since then, I just started noticing more and more faults about her and I came to dislike her. Thus, I moved over to Karin-chan.
And yet, lately when I'm watching their performances I can't help but focus on Maa-chan. Little by little, I'm starting to like her again. So I completely understand the feelings of both her antis as well as her devotees.
8. ℃-uteな名無しさん 2018年03月10日 10:11 id:uQ2k0L4.0
It's true that it feels like there aren't a lot of fans out there who feel neutral about Maa-chan.
11. ℃-uteな名無しさん 2018年03月10日 10:23 id:Bz7z4wJj0
I think many of the people who come to like Maa-chan start off from a position of disliking her. Sure, some people will like her from the get-go, but I feel like the majority of her fans start by going "what the hell is up with this girl?"
30. ℃-uteな名無しさん 2018年03月10日 14:13 id:izIlnLlP0
※11
Completely agreed. I was like that, and Nacky and Maimai say the same thing, too.
15. ℃-uteな名無しさん 2018年03月10日 10:46 id:JWUvEL7h0
Maa-chan's performances are so cool I've learned to turn a blind eye to her faults.
18. ℃-uteな名無しさん 2018年03月10日 11:26 id:sYNVSo4h0
I so get the thing about her being someone who is able to shake up people's feelings about her, for better or worse. She's able to make everyone care about her to that extent. I do think she has that star quality about her.
19. ℃-uteな名無しさん 2018年03月10日 11:33 id:2bdULFWC0
I simply can't understand how there are people who don't get what's so funny about her. She always livens up the atmosphere, and yet when any of the other members start talking she always lets them speak.
20. ℃-uteな名無しさん 2018年03月10日 11:33 id:EFgFyPaR0
She has the H!P face.
Also, her current hairdo suits her the best.
21. ℃-uteな名無しさん 2018年03月10日 11:34 id:4hKbGHN10
It's not every day you see people like her who you just can't take your eyes off of. She's such an interesting person.
24. ℃-uteな名無しさん 2018年03月10日 12:07 id:pWZEzFZl0
I really don't like her character, but seeing that performance of "Watashi no Nanni mo Wakacchanai" from the other day and her skits on Hello! Morning, I did think about how amazing she is. I love how she always gives her best performance in whatever role she's given.
25. ℃-uteな名無しさん 2018年03月10日 12:12 id:PMR.jMdx0
I first started to think she looked cute around '15 when she started wearing her hair down, but I actually liked her performances — or rather, her personality — the most up to around '14. That period of time when she was just happily laughing all the time. She looked like she was having the most fun around the time when Reina and Michishige were in the group.
Sure, her performances now are great and all, but I sometimes feel like she's forcing herself too much to look cool.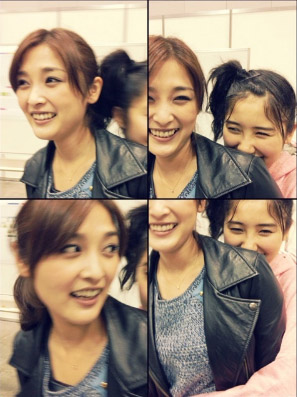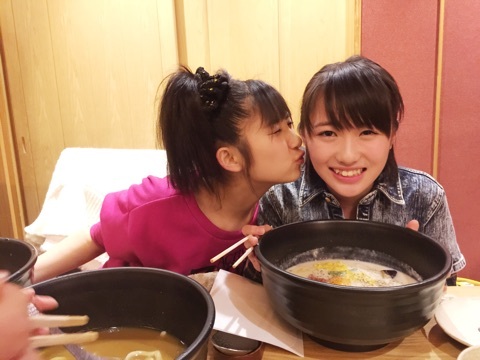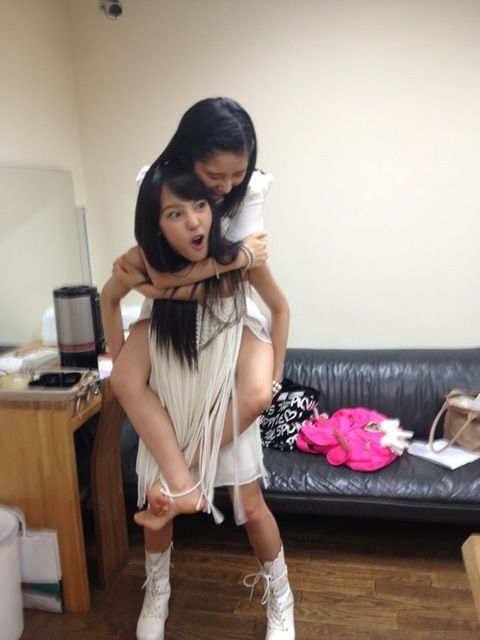 26. ℃-uteな名無しさん 2018年03月10日 13:25 id:WNzxVzLd0
People can't feel indifferent about Maa-chan, huh…? Yeah, that might be true. For better or worse, she does attract attention.
Personally, I used to like her but little by little I came to dislike her. I do think her performances are impressive and that she's essential to Musume right now, but I just can't bring myself to like her character and how she makes it plainly obvious when she's not motivated about certain kinds of work… I used to be able to accept it by thinking "well, she's still only a child." But as she keeps getting older, I can't help but think "how long is she going to keep acting this way?"
But I don't feel indifferent about her. I want to like her again.
27. ℃-uteな名無しさん 2018年03月10日 13:50 id:orbjKMe60
I've loved her ever since they first announced the 10th gen members at Budokan. Kinder and funnier than anyone, Maa-chan really is — as Tsunku♂ put it — an outstanding talent.
28. ℃-uteな名無しさん 2018年03月10日 13:58 id:rp.OGOvJ0
Mmm… I still dislike her. I wonder if I'll be able to come to like her before her graduation? For the time being I'm just unable to see her appeal.
34. ℃-uteな名無しさん 2018年03月10日 16:24 id:739KzJno0
I always thought she had very mature, beautiful facial features, and lately it feels like maybe what's on the inside is starting to catch up to her looks, too. Also, she's a good girl who looks after her juniors. She has consideration for others. And her performance abilities are so amazing, I can't take my eyes off her. I feel happy just watching her.
36. ℃-uteな名無しさん 2018年03月10日 16:54 id:CV44fT6I0
She's still reckless with her actions and statements and she doesn't present herself well. And yet, I feel like she does have the makings of a leader.
42. ℃-uteな名無しさん 2018年03月10日 22:16 id:1rXdstOW0
I don't see what's supposed to be appealing about her, be it on the inside or out.
10. ℃-uteな名無しさん 2018年03月10日 10:20 id:MZoPBZRF0
Maa-chan no miryoku ni kizukanai donkan na hito
49. ℃-uteな名無しさん 2018年03月11日 00:56 id:X2zXBpGK0
I get the bit about not being able to stay indifferent about her. There's something about her that's both fascinating, and yet, something that also pushes one away from her. She has a strong personality and she does have that star quality — even if I'm personally unable to like her.
46. ℃-uteな名無しさん 2018年03月10日 23:46 id:E3oQg7pN0
I hate how aggressive her wota are.
48. ℃-uteな名無しさん 2018年03月11日 00:55 id:Yh3Fd6rp0
What? If anything, it's the wota of other members who are aggressive. Have you seen all those Sato antis?
50. ℃-uteな名無しさん 2018年03月11日 01:36 id:ECseA0.q0
It's not that they're aggressive so much as they're just easy to get riled-up about stuff. They should learn to just let it slide.
52. ℃-uteな名無しさん 2018年03月11日 07:14 id:Yh3Fd6rp0
"Let it slide?" No, what needs to happen is for the antis to disappear. Would you be able to brush it off if someone was saying stuff like that about someone you love? I don't think so.
55. ℃-uteな名無しさん 2018年03月11日 13:10 id:w2NZBGHb0
※52
Antis love it when they can successfully get people riled up. That's why they do what they do. Ignoring people like that completely is what works against them the best. I know it can piss you off, but you really ought to be able to keep a cool head.
Lately I'm starting to see fights like that even in the YouTube comment sections and it's just… gimme a break. It sours the mood for everyone having to see people acting that way in the comments. Just keep that stuff to this place.
53. ℃-uteな名無しさん 2018年03月11日 12:17 id:g8eK6Ve50
There definitely are some Maa fans out there who will put down other members for the sake of praising her. To fans of those other members, those Maa fans must look like nothing but antis.
54. ℃-uteな名無しさん 2018年03月11日 12:33 id:WN3x9u7Y0
I thought she was cute and childlike in around '14 when she was getting up to all her crazy antics, but the older she gets the harder it becomes for me to watch.
Also, as ※53 said, wota who diss on other members just to elevate Sato has made Sato herself look worse in my eyes.
47. ℃-uteな名無しさん 2018年03月11日 00:38 id:VzeKdEQL0
I'm a new fan who found the group with One Two Three. When I first saw the music video, she was the one I had the absolute least interest in. And yet, I was so drawn to her performances that I'd soon come to like her before even realizing it.
She wasn't very popular back then in the beginning and I remember one time when you could get one of their autographs through a random lottery and I seriously felt so disappointed when I got Maa-chan's. But now, five years later, that autograph is my treasure. You just never know what life may bring.
Source: http://c-ute.doorblog.jp/archives/51664724.html