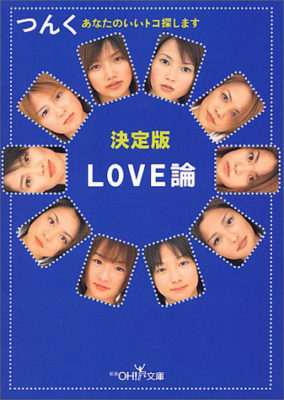 This woman may just be the one who gets the last laugh…
Just like there's the expression "every household needs one!," there's also "every classroom needs a person like this" or "every mixer party needs someone like this." This expression is used to describe people who fill some necessary role in any gathering of people. To borrow that expression: I believe Morning Musume's Yasuda Kei is the type of person you'd ought to have in your school club, or in each department of your company. Similarly, she's an indispensable part of Morning Musume.
What Yasuda does is toughen up the atmosphere in the group — Yasuda is one of the members with true strength, so her simply being there is enough for others around her to go "oh man, we'll have to do our best, too." As a result, she ends up improving the quality of the group as a whole.
There are several reasons for Yasuda making everyone else feel like they're in trouble unless they give it their all, but I suppose the first and foremost reason would be her great singing. At her audition she told us she loved singing so much she couldn't help but want to become a singer, and she had by then quit school and was working part-time at McDonald's. To tell you the truth, my initial thought was "come on, be honest: you only quit school because you hate studying." But she truly meant what she had said, and indeed: her singing was good.
Yasuda's voice has some very recognizable heart. For example, in "Daite HOLD ON ME!," while the TV cameras would always be focused on Fukuda Asuka during the chorus, in reality half of it consisted of Yasuda's singing. Morning Musume has so many songs like that; where it's Yasuda's voice that carries and strengthens it. The other members of the group realize this, too, and I do believe that it gives them a sense of danger or of nervousness.
But even the "tension woman" — that is, the woman who inflicts tension to others around her — is working hard below the surface. Yasuda herself is not the "genius type." While she does receive praise for her skills, she gets it because she's the member who puts the most time into practicing her singing and dancing… to the point where she'll sometimes lose her voice from practicing too hard.
From the beginning, Yasuda could play some musical instruments and could read sheet music, so to an extent she may have fancied herself as someone who already "has it down." However, she had no previous dancing experience and she thought of singing and dancing as two completely separate things, so when we would point out to her how her sense of rhythm was completely off and how singing is really all about rhythm, she very quickly become conscious of that being her weak spot.
When you're singing pop music, feeling is of course one important aspect of it. But unlike classical or enka, what's even more important than feeling is how rhythmical your singing is. That being Yasuda's weak point, she can learn from others when she observes how they pick up the rhythm and start singing, but she can have trouble when it's her who has to go first.
After I've sung my demo vocals and Morning Musume goes into recording, everyone else will be able to sing their parts just fine. Yasuda will be the one struggling the most. But then she'll work crazy hard, and the next day when she comes in to try again, she'll have memorized the whole song down to my breathing in the demo vocal. The other members see that and they think "oh wow, Kei-chan has seriously been practicing…" Suddenly there's an air of nervousness among the rest of the members.
I don't usually praise Yasuda for her singing — if anything, I'm always angry at her about something — so I'm not sure what she personally thinks of herself. But I tend not to get angry at the other members for their singing. Only Yasuda.
"You're a semitone flat during that part."
"Why can't you sing something as easy as this?"
To tell you the truth, when it comes to Morning Musume, I really don't mind if there are members in there who sound weird or who aren't particularly good singers. However — and this is something I always tell the members themselves — if they wish to do their best as proper singers in the future, Morning Musume is their waypoint towards that goal.
"You're not good enough yet. You'll run out of time if you only start taking singing seriously after your peak in Morning Musume."
That's something I hope Yasuda understands, too. I hope that in the future she could become the kind of singer that can win people over with her singing alone. The kind of singer you hear on the radio and you think "wow, who's singing this song?" A real singer. I have high expectations for Yasuda and her talent, and I think if she believes in herself, she'll be able to make it happen.
---
I believe there's another reason that makes the other members of Morning Musume feel wary about Yasuda.
In the beginning, Yasuda used to always be this "gloomy character" and that would sometimes be on her mind, too. But this past spring on the group's concert tour, she's begun using it as her selling point instead. And just like that, during the MC corner where she would turn to the audience and ask "am I really that gloomy?" she's started getting a great reception. Before that point, she'd always just say something along the lines of "I'll do my best today," never getting reactions as big as the other members. But the moment she started referring to herself as a gloomy person, she started receiving huge cheers from the audience. The others see that and they think "ah, Kei-chan had a trick like that up her sleeve." This makes the other members slightly nervous, and it serves the effect of forcing them to start honing their MC skills, too.
In other words, Yasuda is still trying to find her character and her position within the group. She hasn't quite reached her full potential yet, but I feel that's also why the other members are now on-guard. She has real talent and she herself feels like she wants to stand out, but for now she patiently remains in the sidelines. It might look almost like she's biding her time, eagerly awaiting the perfect opportunity.
I always tell Yasuda that she doesn't have to force herself to stand out by trying to do something meaningless. It'd just feel wrong if she was acting all cutesy, and if during an MC she tries saying something like "I'll do my best!," it always just sounds like a lie if it's her saying it. Being a girl, there's surely a part of her that wants to be told she's cute just like the rest of the members, and so if I simply let her be, she will be drawn to try and act exactly like the other members. That's why I have to step in and pull her back. "You don't have to act like the others. Don't worry about them." And that's all it takes for Yasuda to keep resisting the temptation. I think it's great that she's able to do so.
That's the kind of relationship she has with the other members. They're always thinking, "once Kei-chan really figures out her character, we're going to be in trouble…" It makes them all more conscious about doing better.
It's like if you're working at the typical company and you're in a meeting and you think "80% of the people here will agree with what I have to say." If that's your mindset, you won't be nearly as afraid of any possible dissenting opinions. You know you can just try to win over the remaining 20%, or incorporate their dissenting opinions into yours. But what's really scary are the people in the meeting not saying a thing; the people just sitting there quietly; not because they're unmotivated, but because they choose to.
That's the kind of position Yasuda is in right now.
---
When I think about where I want to take Morning Musume as a group, my feeling is that I must always make Yasuda approve of what I'm doing. For example, if I hadn't had her full approval when they were singing "LOVE Machine," it would've been all for nothing. Had Yasuda had any doubts about the song when doing it, it simply wouldn't have blown up like it did.
It's because Yasuda is the way she is that she tends to have fans who really "get" her. I have a feeling there are lots of Morning fans who will listen to the group's CD's and they can instantly tell: "that's Yasuda's voice." Some especially fervent fans can probably even listen to their unison singing and tell which voice belongs to Yasuda.
I also feel like her fans actually like how she sticks to the sidelines. It must make them feel like they have her all to themselves. Plus, there's that feeling of "look at this sweet find I made in this random back-alley Harajuku store!" They have that feeling of having discovered something. Now, this wouldn't matter at all if that back-alley Harajuku store was exceptionally uncool… but the thing is that it's not.
My feeling is that Yasuda's fans all have a strong sense of confidence in that they've made the right choice.