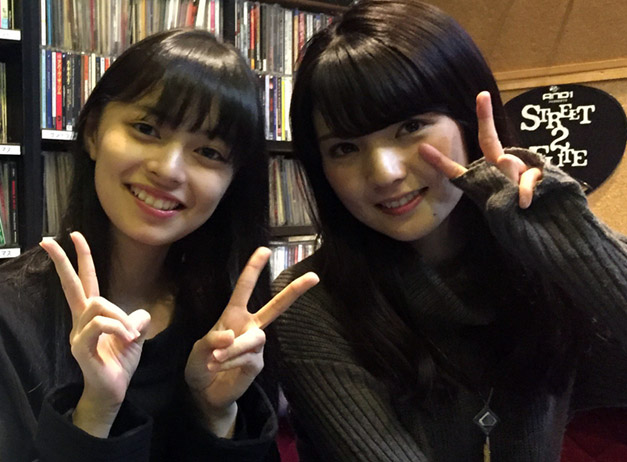 1: 名無し募集中。。。 2017/11/25(土) 00:50:08.22 0.net
171124 "HELLO! DRIVE! -Harodora- FRIDAY" Michishige Sayumi, Kamikokuryo Moe, Kasahara Momona


"Konya no Pajama Joshi Talk"
Topic: "sleeping attire" (suggested by Ozeki Mai)

Michishige: I have a feeling that Kamiko is probably someone who sleeps in really cute clothes.
Kamikokuryo: Sorry to disappoint, but I don't. I really don't.
Michishige: Reallyyyyy? I feel like fluffy clothes would really suit you.
Kamikokuryo: It's all easy-to-sleep-in jerseys.
Michishige: Oh, so you're the jersey type.
Kamikokuryo: Yes.
Michishige: So like, clothes you could wear even to the convenience store?
Kamikokuryo: … Um.
Michishige: Oh, a convenience store would be pushing it?
Kamikokuryo: Actually… I like to wear my junior high school gym uniform when sleeping. (chuckles)
Michishige: Ahh! That's so cute~!! That's the cutest possible answer~! (laughs) Oh man!
Kamikokuryo: I always just answer this question with "jerseys" because it's embarrassing. But it's really my gym uniform.
Michishige: Cute~! ♪ I want to see that!
Kamikokuryo: There's nothing cute about it, really. (laughs)
Michishige: No, I bet you look really cute wearing it. This is probably just a case of the person themselves not realizing it.
Kamikokuryo: No no no. (laughs) I mean, our junior high school uniform was really lame!
Michishige: Even better!
Kamikokuryo: No no no. (laughs)
Michishige: That makes it even cuter. Like, when the thing you're wearing is slightly lame.
Kamikokuryo: No way… (laughs)
Michishige: Ahh… I really want to see that!
Kamikokuryo: I'm sorry I got your hopes up for nothing.
Michishige: No, I got a better answer than I could've even hoped for. (laughs)
Kamikokuryo: No no! (laughs)
Michishige: Hmm. Okay, so rather than something fluffy you prefer your gym uniform.
Kamikokuryo: Right.
Michishige: That's what gets you to relax the most.
Kamikokuryo: Yes… (laughs)
Michishige: (chuckles)
10: 名無し募集中。。。 2017/11/25(土) 00:59:55.31 0.net
Kamikokuryo: No no no. (laughs) I mean, our junior high school uniform was really lame!
Michishige: Even better!
This person is terrible. (laughs)
2: 名無し募集中。。。 2017/11/25(土) 00:52:01.01 0.net
This reminds me of an old Usapii episode where she was talking about her love of some Risako picture where she's wearing an elementary school gym uniform.
20: 名無し募集中。。。 2017/11/25(土) 01:05:48.91 0.net
120218 "Morning Musume Michishige Sayumi no Konya mo Usa-chan Peace"

(In regards to a message asking how she feels about the members of Berryz…)

从*・ 。.・)> They really are all cute. But in my rankings, Sugaya Risako-chan especially is just… She's in my Hall of Fame.

Some time ago, I did a search for "Sugaya Risako" on my cellphone and I saved a bunch of Risako-chan's pictures. There was one picture especially that I really like. It's a really old picture back from when she was probably only an elementary schooler. She's wearing a gym uniform in the picture — gym uniform, headband, and she's like sort of glancing upwards. There's a picture like that. I think Risako-chan's fans all know the picture I'm talking about. It's probably famous. She's just so cute in that picture!! And while it was embarrassing… I set it as my wallpaper for the day.

But… (laughs) It was just too embarrassing. I mean, a 22-year-old girl whose wallpaper is a picture of what is obviously an elementary schooler wearing a gym uniform… (laughs) It'd just be too weird. So now I have it set to a two-shot of Sayashi Riho-chan and Takahashi Ai-chan.

Anyway, Risako-chan and Airi-chan are the top two for me lately.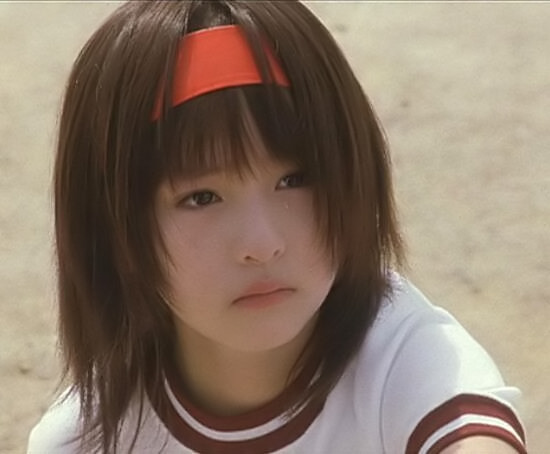 38: 名無し募集中。。。 2017/11/25(土) 01:17:18.49 0.net
So Sayu continues to be a pervert to this day.
43: 名無し募集中。。。 2017/11/25(土) 01:19:04.06 0.net
Michishige: No, I got a better answer than I could've even hoped for. (laughs)
Gym uniform >>>> fluffy pajamas.
72: 名無し募集中。。。 2017/11/25(土) 06:39:31.52 O.net
Chayu is a no-good middle-aged man like me. (´;ω;`)
141: 名無し募集中。。。 2017/11/25(土) 10:35:48.51 0.net
Michishige gets away with this because she's beautiful and cute herself. In reality, this would be completely unacceptable.
161: 名無し募集中。。。 2017/11/25(土) 13:46:56.05 0.net
Michishige really is just one of you guys — with the exception that she has the looks of a cute girl.
166: 名無し募集中。。。 2017/11/25(土) 15:31:52.11 0.net
I want to see Kamiko wearing a gym uniform, even if it's just this version instead of bloomers.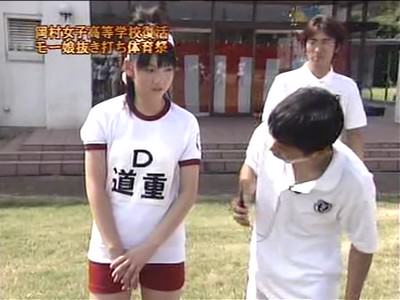 208: 名無し募集中。。。 2017/11/25(土) 19:55:54.07 0.net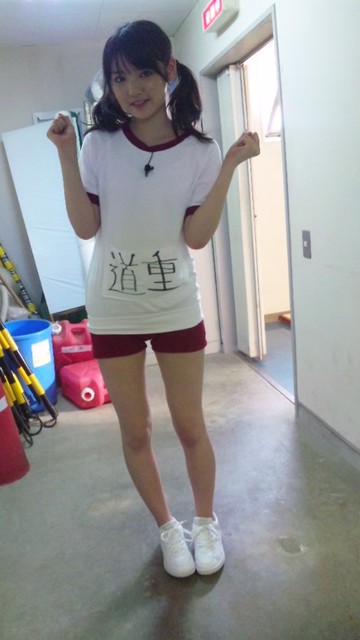 219: 名無し募集中。。。 2017/11/25(土) 23:40:14.42 0.net
188: 名無し募集中。。。 2017/11/25(土) 17:03:25.92 0.net
She must like that it's specifically her junior high school gym uniform.
157: 名無し募集中。。。 2017/11/25(土) 13:23:40.19 0.net
This is Michishige Rebirth.
4. ℃-uteな名無しさん 2017年11月26日 11:27 id:QOWlmX1F0
Ultimately, Sayu's no. 1 appeal is in how her outward appearance is flawless and yet on the inside she's just one of you guys. (laughs)
Source: http://c-ute.doorblog.jp/archives/51144425.html