1: 名無し募集中。。。 2016/05/14(土) 11:18:13.05 0
Let me know if you have any on hand.
2: 名無し募集中。。。 2016/05/14(土) 11:22:04.41 0
Morning Musume – Manatsu no Kousen
4: 名無し募集中。。。 2016/05/14(土) 11:24:18.58 0
>>2
It is true that people rarely talk about this one. How nostalgic. I mostly know only the singles from each group, so I'm especially hoping to learn about the album, coupling, and solo songs.
5: 名無し募集中。。。 2016/05/14(土) 11:26:01.10 0
°C-ute – Attakai Ude de Tsutsunde
13: 名無し募集中。。。 2016/05/14(土) 11:32:44.41 0
>>5
I didn't know this one. This is so damn good. Thanks.
71: 名無し募集中。。。 2016/05/14(土) 12:10:23.49 0
>>5
No good… You're going to make me catch Tsunku♂ fever again.
9: 名無し募集中。。。 2016/05/14(土) 11:30:46.46 0
Berryz Koubou have a lot of great B-sides and album tracks.
27: 名無し募集中。。。 2016/05/14(土) 11:47:35.90 0
This is great. Nacchi and Gomaki singing a Taishisu song — how perfect is that?
33: 名無し募集中。。。 2016/05/14(土) 11:50:15.45 0
>>27
Man, the wota around this era sure were full of energy.
25: 名無し募集中。。。 2016/05/14(土) 11:46:31.06 0
There are a lot of great early B-sides. I was happy when Oda Sakura sang Tatoeba live.
32: 名無し募集中。。。 2016/05/14(土) 11:50:09.78 0
Try listening to H!P playlists on YouTube. You'll hear lots of new songs that way. It's how I first heard Tatoeba.
49: 名無し募集中。。。 2016/05/14(土) 12:01:11.88 0
Tatoeba is Daite HOLD ON ME!'s B-side. Another good one is Summer Night's B-side, A MEMORY OF SUMMER '98.
204: 名無し募集中。。。 2016/05/14(土) 16:20:11.96 0
>>49
A MEMORY OF SUMMER '98 is nice. Tatoeba, Wasurerannai, Koi no Shihatsu Ressha, 21seiki… I love those early Musume B-sides. So many of them are just brimming with emotion.
175: 名無し募集中。。。 2016/05/14(土) 13:47:42.77 0
I love how Tatoeba now gets the recognition it deserves. Tatoeba, Yowamushi… I love all those "depressed OL" songs.
170: 名無し募集中。。。 2016/05/14(土) 13:43:12.71 0
"Minor"… well, I guess you could use that term for Nakazawa-neesan's post-graduation singles. I really quite like them.
176: 名無し募集中。。。 2016/05/14(土) 13:48:33.45 0
If they were to ever cover Nakazawa's songs, I'd want Kanatomo to do it. The type of her voice — while not necessarily sounding like Nakazawa's — definitely has the same kind of feel to it.
36: 名無し募集中。。。 2016/05/14(土) 11:51:23.26 0
Mano-chan actually has a lot of great songs, too. I'd graduated from being an H!P wota when I first heard about her, and I knew she wasn't produced by Tsunku, so I didn't take note of any of those songs of hers back then.
38: 名無し募集中。。。 2016/05/14(土) 11:52:53.34 0
I'm a new fan. Give me more stuff to listen to. I'm listening to all these songs on YouTube and I can't get enough.
43: 名無し募集中。。。 2016/05/14(土) 11:56:04.30 0
I like the melancholy of Aa!'s Masayume.
50: 名無し募集中。。。 2016/05/14(土) 12:01:30.72 0
My personal favorite, Purple Wind, always goes ignored even in threads like this one.
217: 名無し募集中。。。 2016/05/14(土) 17:26:48.78 0
>>50
I like it. I like melodies that are a little bit sad like in that one.
75: 名無し募集中。。。 2016/05/14(土) 12:11:42.97 0
Musume's 3.2.1 isn't really that minor, right? Still, that song was wasted as a B-side.
77: 名無し募集中。。。 2016/05/14(土) 12:13:27.22 0
I'm a newbie H!P fan. While Buono!'s JUICY HE@RT has a music video, it's still a B-side, right? I first learned about Buono! and Airi through listening to this song. The tune is cool, but I especially like the lyrics.
56: 名無し募集中。。。 2016/05/14(土) 12:03:00.56 0
If you've liked a couple of Buono! songs, you should just go ahead and listen to all of them.
190: 名無し募集中。。。 2016/05/14(土) 14:21:26.95 0
It's not really minor, but: Crying by the Kenshuusei. I had no interest in the Kenshuusei before, yet I still thought it was amazing.
192: 名無し募集中。。。 2016/05/14(土) 14:40:27.08 0
The Kenshuusei album might be the last one ever to be fully composed, written and produced by Tsunku…
41: 名無し募集中。。。 2016/05/14(土) 11:55:43.52 0
While you can't really call it a "minor" song per se… S/mileage's Crème Brûlée.
91: 名無し募集中。。。 2016/05/14(土) 12:21:20.61 0
Tanpopo's A Rainy Day. Packaged on a release together with their representative self-titled song, this song changed the entire image of the previously adult-like Tanpopo.
233: 名無し募集中。。。 2016/05/14(土) 18:21:24.57 0
>>91
Now that's what I call a hidden gem.
I love it.
95: 名無し募集中。。。 2016/05/14(土) 12:24:14.25 0
1st generation Tanpopo was great. Songs like ONE STEP and stuff…
130: 名無し募集中。。。 2016/05/14(土) 12:58:58.08 0
Kioku no Meiro. I checked this song out after Sato said she likes it and I got hooked.
133: 名無し募集中。。。 2016/05/14(土) 13:02:05.46 0
One song that's always mentioned in threads like this is Country Asami's solo, Kataomoi wa Hot Milk. If they had Chii singing it, I bet lots more people would come to love that song.
144: 名無し募集中。。。 2016/05/14(土) 13:18:57.73 0
Just how many thousands of songs has Terada written?
268: 名無し募集中。。。 2016/05/14(土) 21:04:47.65 0
I liked Melon's post-H!P, rock style. But instead, I'll post a song from their H!P-era.
193: 名無し募集中。。。 2016/05/14(土) 14:59:18.97 0
Onegai Nail (Heike Michiyo & Morning Musume). It's so unknown, I couldn't even find it on YouTube. It's only on the soundtrack CD of the movie Morning Keiji.
203: 名無し募集中。。。 2016/05/14(土) 16:11:21.75 0
Mikitty's Cake Yamemashita. It's a Bon Jovi-type hard rock song. Recommended listening for rock fans.
250: 名無し募集中。。。 2016/05/14(土) 19:42:11.92 0
Ayaya's From That Sky ~Kaedama wa Katamen de~. Another song that's just full-on Bon Jovi.
246: 名無し募集中。。。 2016/05/14(土) 19:37:43.40 0
YES! Shiawase. °C's poppy cover of it is nice, but T&C Bomber's original really hits home with me.
252: 名無し募集中。。。 2016/05/14(土) 19:54:44.65 0
I'll try to introduce a couple of songs that are true to the thread title. Iida Kaorin's solo songs Watashi no Naka ni Ite and 3nichi Okure no Christmas Card. They're both great songs, but they're so minor they're not even on YouTube.
270: 名無し募集中。。。 2016/05/14(土) 21:17:42.08 0
Chikyuu to Tsuki, Kare to Watashi. Ongaku Gatas' Ishikawa, Konno, Sengoku, Sawada. Lyrics by Makoto, music by Tsunku♂. Ongaku Gatas' album was great.
221: 名無し募集中。。。 2016/05/14(土) 17:33:06.20 0
Dekiru Onna. It sounds like an old Southern All-Stars album track. I love it. I've never seen anyone mention it in threads like this.
112: 名無し募集中。。。 2016/05/14(土) 12:38:21.83 0
Good thread.
262: 名無し募集中。。。 2016/05/14(土) 20:44:54.65 0
A thread where we dig up those old treasures left behind by Terada.
54: 名無し募集中。。。 2016/05/14(土) 12:02:15.02 0
Nowadays it's all triple A-side singles. We don't get those amazing coupling songs anymore.
61: 名無し募集中。。。 2016/05/14(土) 12:05:07.51 0
>>54
Yeah. There are things you can experiment with exactly because it's the B-side.
208: 名無し募集中。。。 2016/05/14(土) 16:47:13.38 0
Could they just stop with the triple A-side business already? I loved having a song like Sono Bamen de Bibiccha Ikenai Jan! be the B-side to Resonant Blue.
209: 名無し募集中。。。 2016/05/14(土) 16:50:24.02 0
>>208
What I'd like them to do is what they did with °C-ute's Tokai no Hitorigurashi: two A-sides and two B-sides.
214: 名無し募集中。。。 2016/05/14(土) 17:15:04.32 0
>>209
I'm not really familiar with °C-ute so I had to look it up. I didn't know they did that. Two A-sides and two B-sides would feel refreshing. It'd be a pretty good deal for the buyer, too.
220: 名無し募集中。。。 2016/05/14(土) 17:33:03.21 0
I, too, dislike the triple A-side thing. Songs like A B C D become popular because they're B-sides. It really is sad that we won't get songs like that anymore.
81: 名無し募集中。。。 2016/05/14(土) 12:14:57.79 0
Reading through threads like these, I can't help but think about how shitty this current triple A-side strategy is.
86: 名無し募集中。。。 2016/05/14(土) 12:18:10.11 0
>>81
I miss having that one weird Terada song on each single. Nowadays, the office's thinking is "at least this way they'll like one of the songs." What a load of crap.
215: 名無し募集中。。。 2016/05/14(土) 17:18:25.52 0
>>81
Tsunku himself is a big fan of many artists, and that's why there were so many great hidden gems on their past releases. I think he saw the value in B-sides. He, too, thought they were very important. But right now the music industry itself is going down the drain, so I guess they just can't take risks like that anymore.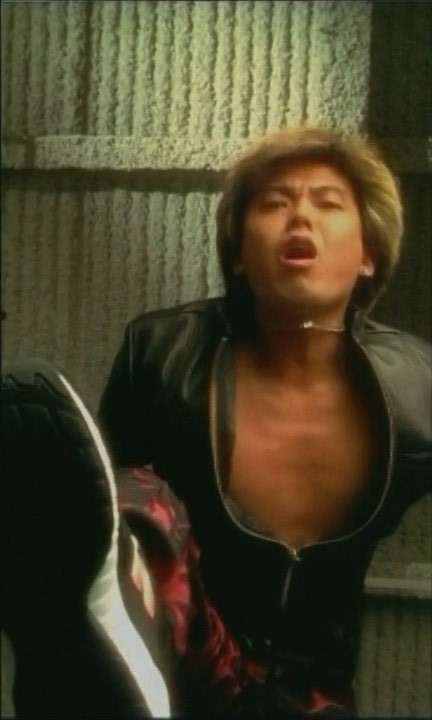 Tsunku♂:
"Certain songs might be considered worthless as singles,
but invaluable as album or live songs."

1: 名無し募集中。。。 2016/06/10(金) 11:14:53.46 0
シングルでは弱いって言われそうやけど、実際アルバムやライブでは超大切になる曲ってあるよね。そういうのがまた作り甲斐だったりってするもんやなぁって思う。

— つんく♂ (@tsunkuboy) June 10, 2016
"There are certain songs that people might call weak if they were released as singles, but which instead become invaluable when they're released on an album or when they're performed live. I really feel like there is meaning in writing songs like that, too."
6: 名無し募集中。。。 2016/06/10(金) 11:17:32.06 0
Yep. A common occurrence when it comes to H!P.
16: 名無し募集中。。。 2016/06/10(金) 11:20:21.09 0
The triple A-side thing really is so harmful. It'd be so good if they just wrote everything aside from the lead track freely — as B-sides.
17: 名無し募集中。。。 2016/06/10(金) 11:20:35.88 0
Not only are they all A-sides with no B-sides — now they won't even release albums anymore.
19: 名無し募集中。。。 2016/06/10(金) 11:21:17.70 0
I get where you guys are coming from, but I personally just like singles that are chock-full of the songwriters' A-game.
2: 名無し募集中。。。 2016/06/10(金) 11:15:26.92 0
Songs like Ame Fura.
4: 名無し募集中。。。 2016/06/10(金) 11:17:03.31 0
Ame Fura was originally written as a single.
26: 名無し募集中。。。 2016/06/10(金) 11:22:51.51 0
I think it's songs like Be Alive they should actually be releasing as singles.
32: 名無し募集中。。。 2016/06/10(金) 11:25:17.83 0
Say Yeah! ~Motto Miracle Night~ was definitely single-level quality. Had they released it as a single back then, it would've gone on to become a near-million seller like Renai Revolution or Happy Summer.
30: 名無し募集中。。。 2016/06/10(金) 11:24:39.34 0
Ever since they started with the triple A-side thing, the setlists on tours and Hello Con have really worsened. I hope they stop before it's too late.
34: 名無し募集中。。。 2016/06/10(金) 11:26:29.08 0
I agree with him 100%. When it comes to Tsunku, rather than the singles he goes all-in with, I personally prefer the album and coupling songs that sound like he half-assed them; like he was picking a booger out his nose or something as he wrote them.
39: 名無し募集中。。。 2016/06/10(金) 11:28:06.05 0
Agreed. Most of my favorite songs by him are the ones he wrote with complete freedom as album tracks.
48: 名無し募集中。。。 2016/06/10(金) 11:30:35.82 0
Terada: "Here, I brought you the single you requested!"
Office: "Oh… Hmm… Okay… Well, we'll just set this aside for an eventual album release for now."
62: 名無し募集中。。。 2016/06/10(金) 11:33:11.92 0
Get back to releasing an album a year already.
100: 名無し募集中。。。 2016/06/10(金) 11:45:39.76 0
>>62
At one point they were doing different editions of singles that each had different coupling songs — plural. It was like they were releasing a mini-album with every single. It must've been too big of a challenge to release an album back then. Now I feel like they might be getting close to releasing another original album soon.
106: 名無し募集中。。。 2016/06/10(金) 11:47:12.24 0
>>100
But nowadays all their singles are triple A-sides — any album they release would just be a kind of a best-of.
65: 名無し募集中。。。 2016/06/10(金) 11:34:59.86 0
The albums Tsunku♂ had complete freedom in making were Matsuura's debut, the early albums of Berryz and S/mileage, and the Kenshuusei album.
155: 名無し募集中。。。 2016/06/10(金) 12:23:15.48 0
I got goosebumps the first time I heard Makeru na Wasshoi on YouTube. I just went, "What is this?! This fun, joke-sounding song…?!?!? This is just off-the-wall crazy! (laughs) Oh crap! (laughs)"
67: 名無し募集中。。。 2016/06/10(金) 11:35:29.37 0
A song like The Vision would've been thought of as an amazing song had it been released as an album track. They had to give parts to each member since it's a single, but I feel like it would've worked better as a song for a limited number of members instead.
153: 名無し募集中。。。 2016/06/10(金) 12:22:53.92 0
Tsunku is all about tracks like Midnight Temptation — these amazing songs that are well-known only to those "in the know" that get everyone super fired-up.
93: 名無し募集中。。。 2016/06/10(金) 11:42:52.30 0
They should stop with the triple A-sides.
57: 名無し募集中。。。 2016/06/10(金) 11:32:39.27 0
Write us an album, Tsunku.
Source: http://matomeldo.doorblog.jp/archives/48603783.html, http://matomeldo.doorblog.jp/archives/48813819.html