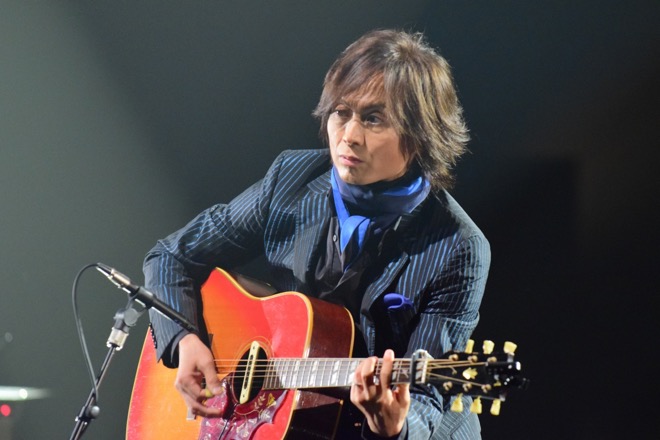 4: 名無し募集中。。。 2019/06/30(日) 11:26:26.57 0.net
47: 名無し募集中。。。 2019/06/30(日) 11:47:09.55 0.net
https://headlines.yahoo.co.jp/hl?a=20190630-00010000-wordleafv-ent&p=4
Tsunku♂: "Inducting the 9th and 10th generations one after the other was a big thing. It was important having in there the two good dancers, Sayashi and Ishida. There were members with strong personalities, too. Fukumura, Ikuta, Sato, Iikubo, Kudo, and Suzuki… Looking back, it was perfect. And to top it all off, there was 11th generation's Oda with her singing chops. If I was the coach of the school baseball club team and these were my regular members, I'd be certain that we could've won against any and every opponent — even accounting for the cleanup hitter."

"Led by that Morning Musume, after 10 years of activities it felt like Berryz Koubou and °C-ute suddenly just bloomed, too. Before then, they had been seen as something like the "youngest children" of the Hello! Project family. But now they suddenly turned into the big sisters — it was like they became the "idols' idols," all through their own efforts.

I feel like that state of perfection is connected even to the Hello! Project of today. And maybe because of it, in that sense, I believe my role has ended."
70: 名無し募集中。。。 2019/06/30(日) 11:56:50.74 0.net
Are you for real, Teranya…?
17: 名無し募集中。。。 2019/06/30(日) 11:32:02.80 0.net
This is my first time seeing Tsunku♂ himself saying "his role (in H!P) has ended"…
Reading this made me sad.
11: 名無し募集中。。。 2019/06/30(日) 11:28:46.76 0.net
Everything was in good balance. The 9th, 10th, and 11th generation members were all chosen around Sayashi and that in itself made it feel like an independent group. Or, at the risk of hyperbole: it's like the group already became coherent with the 9th generation and then the 10th and 11th generations were added on top of that just to fortify it some more.
15: 名無し募集中。。。 2019/06/30(日) 11:30:50.28 0.net
That's why we'll have to wait until the 12th generation is at the top to really see a new, post-Sayashi Morning Musume. That's when the next era will truly begin.
16: 名無し募集中。。。 2019/06/30(日) 11:30:58.22 0.net
So even Tsunku draws a line between pre and post-12th gen Morning Musume…
22: 名無し募集中。。。 2019/06/30(日) 11:36:12.88 0.net
I believe he had things he wanted to do with all of the group's eras. But with so many young girls suddenly joining the group and with so many different characters in there, it must've really boosted his creative urge.
55: 名無し募集中。。。 2019/06/30(日) 11:49:18.13 0.net
It's true that the 9th/10th/11th generation group was its own era.
89: 名無し募集中。。。 2019/06/30(日) 12:05:07.38 0.net
Tsunku's songs were always written for certain members.
You can see really see that in the lyrics.
104: 名無し募集中。。。 2019/06/30(日) 12:12:22.50 0.net
"Are you Happy?" was good — I was reminded of that yesterday when I was re-watching the footage from "ROCK IN" for the first time in a while. It's scary to think that after the 9th, 10th, and 11th generations are gone, he might stop completely offering his songs to the group.
115: 名無し募集中。。。 2019/06/30(日) 12:16:54.35 0.net
It made a world of difference that the office didn't try to intervene with "One Two Three."
108: 名無し募集中。。。 2019/06/30(日) 12:14:43.15 0.net
All in all, it was just more fun when Terada was the producer.
158: 名無し募集中。。。 2019/06/30(日) 12:25:49.78 0.net
I like Tsunku's songs, but he can write better lyrics and songs overall when it's him actually producing the members. Now with him just being a contract worker, it might be that only the melodies themselves are good.
201: 名無し募集中。。。 2019/06/30(日) 12:34:04.85 0.net
Pretty much everyone agrees that it became a totally different thing beginning with the 12th generation. When Nonaka becomes the top member, that's when things will finally change.
1. カラフル名無しさん 2019年06月30日 18:25 ID:E58Gz.fA0
Half the members who Tsunku called perfect in that interview are now gone.
It'll be interesting to see how things play out from here.
6. カラフル名無しさん 2019年06月30日 19:16 ID:ywybDWs00
Up until the 4th generation, it was all Tsunku choosing the members and giving them advice directly during recording. And up until the 11th generation, he was producing the members. I think these two milestones in the group's history were important. I know that what I'm asking would be difficult… but I want to see a Tsunku♂-produced Morning Musume once more.
13. カラフル名無しさん 2019年06月30日 20:28 ID:hCpyk.8×0
Looking back now, '14 really was the best time. In many ways, I wonder how it would've been different had they kept going with those members until like 2016 or so…
15. カラフル名無しさん 2019年06月30日 20:43 ID:ywybDWs00
I liked Morning Musume then and I like them now, but it does feel like they keep steadily losing their flavor.
18. カラフル名無しさん 2019年06月30日 21:17 ID:ywybDWs00
Why was Tsunku fired? I wonder who has the authority now? Who produces them? We can't see the face of the person who's making the group.
20. カラフル名無しさん 2019年06月30日 21:26 ID:RmuxkBH80
>>18
You need to remember that at the time, Tsunku's condition was so serious that it wasn't at all obvious if he was going to be able to regain his health to the extent that he has. The office advising him not to disregard his condition in order to keep working but to just bow out instead — that was totally decent and considerate of them.
30. カラフル名無しさん 2019年06月30日 22:13 ID:6DfVF3B20
Of course I like Tsunku's songs, too. But whenever topics like this pop up, there are some people who like to romanticize the past. Back in late 2014 when Tsunku stopped being the exclusive producer, songs like "Susukino," "Chikyuu wa Kyou mo," and "TIKI BUN" all got an awful reception from the wota. Lots of people were going, "the group gets to appear on Music Station, and this is the song they're performing…?"
During the talk he did with Matsuko, Tsunku himself was saying how around this time he was only doing output and no input at all. Now that he's writing less songs, he's influenced by the other H!P songwriters and he's clearly able to write catchier, more listenable songs.
45. カラフル名無しさん 2019年06月30日 23:56 ID:Myj.NOK30
Starting with the 12th generation, the office no longer chooses new members based on their voice, their character, or their singing. They pick new members because they happen to look like Michishige, or to reward someone because they had been a member of the Kenshuusei for a long time, or because some group would become inactive with no new members… They're all strictly business-related decisions.
It feels quite different to how Tsunku used to pick members. It's like nowadays they don't care about things like compatibility with the other members. Whenever Tsunku was picking new members at the Musume auditions, he would always be saying how he liked someone because there wasn't a character like that in the group, or because she had a voice that no one else in the group did, and so on. You could say that it's because Tsunku always clearly explained his reasons for choosing any particular member that most fans had no complaints.
25. カラフル名無しさん 2019年06月30日 21:36 ID:NJWk3qzZ0
We don't know how Tsunku really feels since he never criticizes or says a bad word about the UFA management. (No way does he really feel that his role in Hello! Project has ended.)
Sources: http://colorhello.blog.jp/archives/1075033638.html, https://headlines.yahoo.co.jp/hl?a=20190630-00010000-wordleafv-ent, https://headlines.yahoo.co.jp/hl?a=20190630-00010001-wordleafv-ent