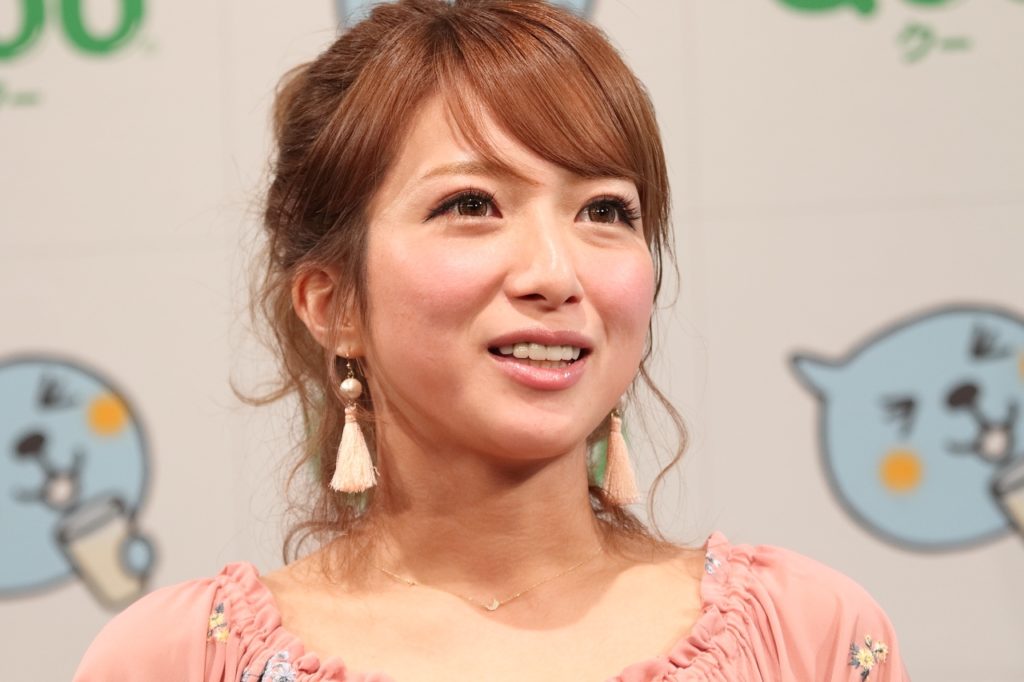 Tsuji Nozomi
June 17, 1987 — Tokyo
2000/04/16 ~ 2004/08/01

Tsuji: I don't think I would be who I am today was it not for Kago Ai. Someone as reserved as me, the name "Tsuji-chan" would not have become this well-known otherwise. It was because there was "Kago-chan" that there was "Tsuji-chan," too. I definitely feel this way very strongly as of late.
Tsuji & Kago:
The Birth of Hello! Project's Strongest Characters

— You joined the group in April just after you'd become a junior high first grader, but you took part in the auditions while you were still only a sixth grader. Did you want to become a member of Morning Musume?

Tsuji: It all started with a friend of mine at school saying she would be anxious if she got to join the group all by herself, so she asked me to apply together with her. I did like Morning Musume, but since I had no singing or dancing experience I thought there was no way I would be able to get in. My friend even had to pester me into writing my resume, and I sent it in just barely before the deadline. Even after sending it, I forgot all about it for a while.
— A month later, you received a phone call informing you that you had passed the first round of judging.

Tsuji: The call came from a man with a low voice, so I thought it was a prank call at first. I still remember how I said, "mom, it's from some strange man," as I handed the phone over to her.
— At the end of the audition, you had to take part in the training camp. Were you not worried about going there all by yourself as an elementary schooler?

Tsuji: It was my first time being separated from my parents and going somewhere all by myself, so I felt very helpless. But our schedule at the training camp was so packed that I didn't even have time to say I wanted to withdraw. It's like I just went with the flow.
— You then successfully passed the training camp judging as well. What was going through your mind when you learned you'd passed the audition?

Tsuji: Well, there was one thing to soften the impact. The 4th generation was originally supposed to be only three members. When they announced the winners, the names of the other three were called and so I believed I had failed the audition. I'd done my best — to the extent that I could as a child anyway — so then everything just went black. "I knew it," I thought. I felt so frustrated.
— You hadn't felt all that enthused about the idea of joining the group initially, but as the auditions went on you became more passionate about it.

Tsuji: I felt worried about what I would do if I failed. I felt quite pressured going to school and constantly being asked by everyone, "how did your audition go?" I'd think about just what kind of an expression I would have on my face when I went to school after having failed. For the final judging, my friend even brought me my school backpack with messages written on it by all my classmates. I felt both grateful as well as pressured by that. (laughs)
— You must have felt uneasy, being cheered on by everyone to that extent.

Tsuji: But in truth, their support was also a source of motivation for me. There's no doubt that it was something that allowed me to do my best.
— Nevertheless, the other three were chosen. You thought you had failed. But then, Tsunku♂ had one more thing to say…

Tsuji: "There's another one who I just can't drop. I'm adding one more person." Still, I thought there was no way that person would be me, and so when my name was called I was so surprised. This time, everything went white. Right after that, it was like, in my mind I started seeing these images of my feelings, my family, my friends… I experienced this feeling that I can't possibly describe in any simple words like "glad."
— It's not an experience that just any sixth grader gets to have. Then, once you actually made it into Morning Musume it felt even more mind-boggling, didn't it?

Tsuji: Beginning from the day after I passed, the entire following month's schedule was packed. I couldn't even fathom what my future might look like. Moreover, I was an extreme mommy's girl. I couldn't stand being away from my mother — at the time, I pretty much couldn't even go to the toilet by myself. But suddenly I became so busy that even though we lived in the same house, there was hardly any time for me to see my mother. I felt a bit homesick in the beginning.
— You were still so young — you weren't mentally prepared for it.

Tsuji: My one relief were the other three in my generation. It was reassuring having Aibon — who was the same age as me — by my side.
— There was something so new about the pair of you and Kago that the group had never seen before. People noticed you two immediately.

Tsuji: Even on TV shows, they always called us "Tsuji-Kago" — we were totally considered a set. Even now, people will sometimes call me by "Kago-chan" by mistake. (laughs) People would mix us up constantly back then, and it's pretty incredible that it's still happening even now. We always had the same outfits, our names both had two characters (Tsu-ji & Ka-go), we were the same age, and we had the same air about us. We were surprised even ourselves by how synchronized we were, despite having been born and raised in completely different environments.
— Moreover, you got along very well, too.

Tsuji: Our personalities were completely different, and yet, we had good compatibility. I could even sing better when Aibon was with me. Near the end, the timing of when we spoke, sang, everything — it'd all become the same and we were like a pair of twins by our nature. Tsunku♂ really is incredible for having detected that in us.
— That synchronicity is something you were able to display not only in your work, but off-stage as well. To put it in a nice way, one might've described the Tsuji-Kago duo as having been very… "free" or "true to yourself."

Tsuji: We were terrible. We would routinely and without any second thoughts completely disregard our scripts. They'd tell us, "five minutes until we go on-air," and then we'd start eating snacks or whatever. So even though we'd had our make-up done, we would still often go in front of the cameras with dirty faces. If someone warned us to "absolutely not do something," we would make it a point of doing that thing.
— Only comedians would react to being told not to do something by doing the opposite. (laughs)
Tsuji: One time we were appearing in a commercial for "Yamucharo." We were all wearing these very delicate prop wings that would break from the slightest touch, so they told us to stand still after they'd applied them. So we of course started fooling around and broke them.
— Oh no…

Tsuji: Me and Aibon were going like, "I wonder if we could fly with these?!" and we had a sudden urge to jump. Then we had to wait for new wings… We already had such busy schedules to begin with, but because of us the shoots would take even longer.
— Obviously they'd get mad at you for that.

Tsuji: They were constantly angry, but they couldn't win against our reckless impulsiveness. Besides, they were angry with us so often we both just got used to it. Our senior-mates, Ishikawa Rika and Yoshizawa Hitomi, naturally, but also our leader Nakazawa Yuko, Iida Kaori, the manager — they would all get angry with us. But we'd never learn our lesson. We'd always just be going, "oh, they got angry with us again."
— Were you like that even by yourself at the time?

Tsuji: Not at all. I'm a quiet person at heart. I had been a very reserved elementary schooler — the type who would never raise her hand to say something in class. Even now, I still feel like a shy person on the inside. But Aibon's presence was such a big thing for me she that could even change who I was. Aibon was a Kansai girl with flashy looks and a rough way of speaking — she was the complete opposite of me, which made her seem strong in my eyes. I'd never met anyone like her throughout my 12-year life, so just being with her felt exciting and fun.
— It feels like there are even more legendary stories we've never heard…

Tsuji: From the very first day we became members, we would would talk to Abe Natsumi and the other senior members as if they were already our friends, and we would treat members like Nakazawa-nee-san and Yasuda Kei as if they were aunties. (laughs)
During music show appearances, the two of us would constantly start talking loudly about something completely irrelevant. There were so many of us, when they lined us up side-by-side, we could at times end up so far away from the MC's that we couldn't hear what they were saying. So then we'd just start talking amongst ourselves about something else and we'd get so fired-up that they'd get angry with us. (laughs)
One time, we dove at our manager's laptop computer, breaking it. Two laptops, in fact. We just wanted to see what would happen if we jumped on it. (laughs)
Another time, we were chasing after the president of our company by doing somersaults at him.
— Hearing you talk about these crazy stories, how do you feel about those days now, looking back?

Tsuji: There was something seriously wrong with us. I mean, we were junior high schoolers, and yet we were acting like we were kindergarteners. Now, I understand and feel very sorry about all the trouble we caused. We must have been such a headache for everyone around us. Today, as a parent myself, I feel deeply embarrassed of just how childish we were acting. It must have been so difficult to handle a pair of monsters like us.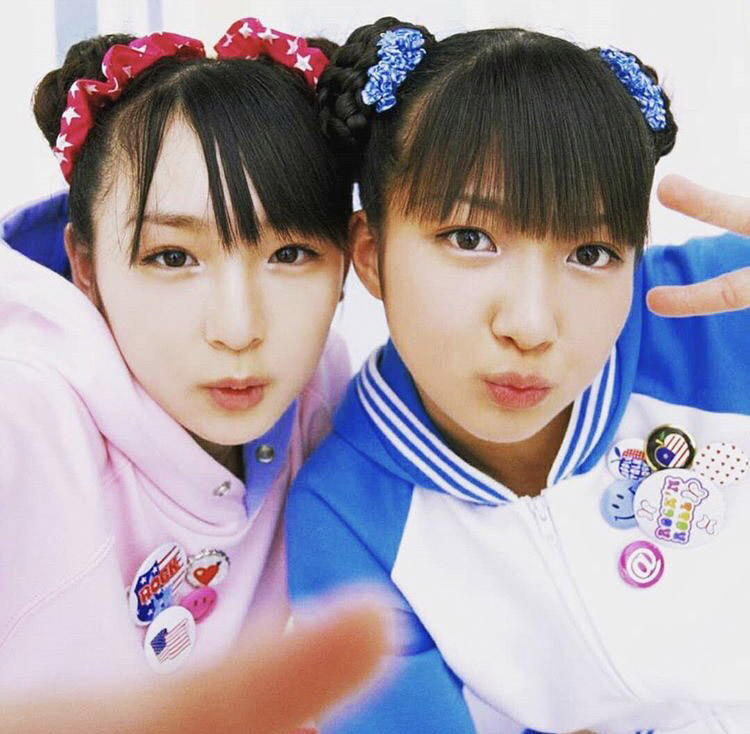 — Perhaps God made you into a mother at such a young age in order to have you come to that realization early in life.
Tsuji: Yes, definitely. Through raising children of my own, I know now to feel sorry. But the feeling of gratitude towards the members is something I already felt earlier — just after we graduated.
The other members all knew the scripts by heart so they could follow up on us if we said something strange. But with only the two of us, if we didn't read the scripts, the shame would all fall on us two. If we didn't listen to what everyone was talking about, it would blow back on us. That's something I realized once we started our activities as a duo. That's when I finally felt like, "I have to act more properly." It was so late, I know. It's amazing that the staff around us and the members would accept us at all. I only have gratitude towards them for their generosity of heart.
— Because you were so irresponsible though, it didn't seem like you actually struggled with anything.
Tsuji: Maybe not as much as everyone else, but I was a very slow learner to begin with. Singing and dancing was difficult for me. My dancing especially was just awful, so I would practice the choreographies by myself at home a lot more than everyone else.
— So despite all your recklessness, you actually did work hard when you had to.

Tsuji: I couldn't have kept up otherwise. I especially struggled with the concerts — I just hated them in the beginning. I was very bad at always having to think of the choreographies, or the concert program. I just couldn't enjoy them when I had to always be mindful of those things. Especially back in those days, we'd have center stages that were visible from 360 degrees, so I would have a hard time even remembering my positions for each song.
— How were you able to overcome that weakness of live concerts?
Tsuji: As I kept at it, I realized that I was someone who best learned things by using muscle memory. I would just repeat everything over and over and over again, making my body memorize it. When I did that, my body would move on its own to each song accordingly. Once I discovered that technique, I actually came to like concerts — by the end, they were my favorite job of them all. When my body would move on its own, I became capable of actually communicating with the audience, and suddenly it felt like it was constantly becoming more and more fun.
Puberty & Tsunku♂'s Affection

— When you learn something through muscle memory like that, do you still remember it even after several months and years have passed?

Tsuji: Yes. It's like a conditioned reflex: when one of those songs starts playing, I can dance it immediately. We recently recreated old Minimoni songs and first I thought, "okay, there's no way I'll be able to do this anymore." But once I put on that outfit and the song came on, it was just incredible. It seriously felt like I was right back in that time.
— Aside from the main group, Minimoni was a huge hit as well. It became a group well-loved by small children everywhere.

Tsuji: I didn't think about that so much. Even during our collaborations with Shimura Ken, I'd just think, "ooh, we're doing something with Bakatono-sama!" Rather than feeling like we were fellow professionals, I just felt like another one of those kids who got to play with him. I was genuinely just having fun.
— I'm sure you were already incredibly busy with Morning Musume. Adding Minimoni on top of all that, it must have been peak busyness for you.

Tsuji: In the beginning we didn't have any time off, but since there was constantly so much for us to do I didn't even have time to think about wanting to rest. I was just so frantic every day, I'd suddenly notice like, "huh, I haven't had time off in quite a while." When things finally settled down and we got some time off, I'd go to karaoke with the other members. Me and Rika-chan would hang out quite a lot. She's the only one who's had a sleepover at my house. It was fun cooking together and stuff.
Rika-chan was like the constantly nagging, mother-in-law type for me — I'd always be thinking to myself, "shut uuup!" But then on the other hand, she was also like a mother figure to me in the sense that she would always be there for advice. I'd always be complaining about her, but ultimately, I depended on her.
— But being that busy, I'm sure it must have felt suffocating at times, too.
Tsuji: Not being able to depend on my mother, the thought of quitting did cross my mind many times. I couldn't keep up with what my friends were talking about at school… Not being able to do the same things as my friends was a source of stress and it'd make me think about quitting. But fundamentally I liked my work, and most importantly, I was just behaving so freely. I don't think it was anything that severe in my case.
— Were things still going "full steam" on the Tsuji-Kago front?

Tsuji: We were at our worst when we were the youngest members — that was our peak. But when 12-year-old Niigaki Risa joined the group in the 5th generation, we grew restive and caught fire once more. (laughs) We were like, "we can't lose to her!" Gaki-san was one year younger, but we were like, "So what?! You can't even really call that being younger than us!" We were being nonsensical.
— Truly, no one can beat Tsuji-Kago. (laughs)

Tsuji: I never felt much in the way of a sense of rivalry. The only exception to that rule was Aibon. But even there, I'm not talking about a sense of rivalry performance-wise. What I mean is, when the other members would only pay attention to Aibon and not me, it would make me feel jealous.
— That's what made you feel a sense of rivalry?! (laughs)

Tsuji: Yes. Backstage stuff. On-stage, I didn't care. I was fine with Aibon having more lines than me. But if the members were only looking at Aibon and not me, I'd think, "look at me!" I'd do mischievous things, like crying even though I had no reason to. I was like a small child trying to get her mother's attention. And after Minimoni began, it got even worse. We were both conscious of each other.
— Did Tsunku♂ have difficulty handling you two as well? Or was he amused by your antics?
Tsuji: No, Tsunku♂ would get mad at us quite often, too. We'd get carried away and do funny faces during music video shoots even when it was an important scene. Once one of us would start, the other would try to one-up the other one, and it would keep escalating and escalating until eventually we wouldn't know when to stop. It would be an endless loop. So even though he might be laughing at us in the beginning, he would ultimately get angry with us, going, "that's enough, you two!"
— Were you equally as free-spirited in how you communicated with Tsunku♂?

Tsuji: The only times that I could casually just call for him like, "Tsunku♂-saaan!," would be when I was with Aibon. Aibon is very sociable so she's very good at having friendly conversations with anyone. But when I was alone with Tsunku♂, I would be so nervous. We'd always do the recordings one-on-one and I'd be all tense.
— Did Tsunku♂ ever say anything to you that left an impression?

Tsuji: It seems I'm someone who mostly keeps things to myself. I'll often notice how, suddenly, a bunch of stress has built up inside me. But I didn't know this about myself before and I felt like I had to let it out somehow. So I would escape by eating.
Around the age of 14 or 15, I suddenly gained a lot of weight. When that happened, Tsunku♂ became worried and directly contacted my mother to say, "She's been gaining so much weight as of late. Is there something on her mind?" I was glad to learn how he would care about the members and their physical and mental well-being like that, and it was a big wake-up call for me.
— Even more so, I would think, since he was someone you would be so nervous being around. You must have been going through a growth period at the time, too. How much were you actually eating a day?

Tsuji: I was hooked on morning curry — I would have two bowls every morning. That might not sound like much, but keep eating two bowls of curry every morning and you're absolutely going to gain weight. (laughs) After I'd become a bit mindful of my figure, I was constantly eating Calorie Mate bars because I figured they were something that would "make you lose weight." My liquid intake consisted entirely of sports drinks because I thought they were "good for you." Likewise, I thought yogurt was good for you so I'd eat lots of that as well, and since deep-fried bread would just melt in my mouth I figured it had pretty much no calories. (laughs)
I came up with all these excuses for myself to keep eating what I wanted, and I'd find myself constantly eating something. Sometimes I'd wake up in the morning with a bag of snacks next to my pillow. My mother thought my sudden weight gain was strange, too, but since I was so busy and I had no time to rest, she apparently thought it best to just have me keep eating as I pleased.
— But because of Tsunku♂'s words, you then thought to alter your eating habits.

Tsuji: I made improvements to what I was eating and limited the amount of snacks. Also, I found a good dieting objective: I wanted to show off my bellybutton. Everyone else was slim so they could wear outfits that revealed their bellybuttons, but there was a time when I alone was made to wear outfits that would cover my belly.
I was around 15 years old at the time — which is the age when you start admiring that sort of maturity — so I started dieting with "revealing my bellybutton" as my motivation. If you want to lose weight, it's better to have a concrete objective in mind in order to achieve the results you want.
All Alone,
Thinking About Her Future
— You continued getting even more juniors. Now, you could no longer act as the same old Tsuji-Kago.

Tsuji: In my case, I also started feeling shy towards my juniors. I wanted to talk to them, but I didn't know what to say. Even now I'm bad at talking to my juniors. I'd love to go to lunch with them and stuff, but it's like, even if I invited them I don't know what I'd talk to them about. I don't want to act like the "senior" either — I don't know how to be around them.
On that front, Aibon is so good at connecting with her juniors. She'd be immediately talking to the 5th generation, becoming fast friends with Takahashi Ai. But even then I needed to be constantly by her side. I bet if I could overcame that obstacle even just once, I feel confident I could become friends with my juniors.
— Today, it's almost like you're the coordinator of all the OG get-togethers. And yet, you're saying that when you were active you had hardly any communication with your juniors?
Tsuji: I was never able to become a proper senior for them even until the very end. Besides, it feels like no one even needed that sort of thing from me anyhow. It's only to be expected because of how much I fooled around, but not once did my juniors ever come to me for advice.
— Tsuji-Kago had left behind numerous legends, but now, it was finally time for you to leave Morning Musume behind.

Tsuji: Even before our graduation had been officially decided on, the two of us had always talked about how we wanted to graduate together. Even when graduating, it felt reassuring to have Aibon with me. I couldn't even imagine us graduating separately. Since the two of us had always been together, people would sometimes get angry at us collectively even when it wasn't my fault, and that would make me go, "why are you getting angry at me?!"
But even so, looking back, there were still more positive things than negative. I probably wouldn't be the way I am today was it not for Aibon, so I'm glad we could graduate together.
— Even after your graduation, it was decided that you two were to remain together to form a unit: W.

Tsuji: It really felt like we were going to be together forever. When I was with Aibon, I knew no fear — I just felt confident that it was going to be okay, even though I had no basis for thinking that. We'd get into fights often, but even so, it all felt positive.
— Since you had been relying on her for all this time, you must have felt flustered when suddenly she was no longer there.

Tsuji: I was definitely shaken. We'd always been seen as a set — it felt like I'd been left behind as one half of what people had seen as a pair of twins. But in that moment, I started thinking about things I'd never thought about before and properly coming to terms with myself.
— It sounds like before you'd even noticed it, you had been doing some growing up while in Morning Musume.

Tsuji: One after the other, the people around me had left… Until finally, even Aibon was gone. Once I was by myself, I finally realized that I couldn't keep depending on others for the rest of my life. In my Morning Musume days, I'd had all my seniors, all the staff, Tsunku♂… I got to experience so many things I couldn't have done alone by myself, with the help of all those around me.
Then, after I graduated from Morning Musume and it was just me and Aibon, we had been doing our best by the two of us. But suddenly, it was just me alone. In that moment, I started thinking about if I really wanted to keep doing only things that were given to me. I was asking myself, "am I really okay with just what others provide for me?"
— Was that something that would lead to things like your blog and other ways of expressing yourself?
Tsuji: I started to think that it might be okay for me to give my opinion and tell the people around me what I want to do. That was, of course, after first doing everything that was wanted of me — I wasn't being selfish. As I got older I came to think, "You only live once. Rather than just going with the flow, maybe I should choose my own path in life."
When you're in Morning Musume, I think it's totally okay to just adjust what you're doing according to the people around you. But you can't stay there forever, so once I made up my own mind as to what I wanted to do afterwards, that's when it started to feel real.
— The child who had previously needed her mother so badly had changed.

Tsuji: I was even surprised myself! Personality-wise, I wasn't ever the type of girl who would give my opinion as to what I wanted to be doing. But now… Sure, there were things that had ended in failure. But those were experiences all the same, and I came to think that if I could make the best of even those failures as I started anew, that might be fun, too.
But that's something I was able to do only because I had gained the confidence to do so in Morning Musume. My name having become known was a big thing — I wouldn't have been able to just up and do all this from nothing.
It started in Morning Musume with a large number of people. Then with four people in Minimoni. Then with two people in W. And then finally it was just me by myself. It feels like I needed to go through all those steps. It was such a good progression and I got to do those activities during such a good time. That's the reason I'm where I'm at today. I truly feel grateful to Morning Musume.
"In a Past Life,
Me and Aibon May Have Been Twins"
— Morning Musume is now celebrating its 20th anniversary. Thinking back on your past of mischief, how do you feel now seeing the current members of the group?

Tsuji: I really love them of course, and I think they're so cute. Naturally, us OG members have a very big fondness of Morning Musume, but then so do the current members as well. It's a miracle seeing these girls around the age of 15, passionately talking about Morning Musume — all these girls who weren't even born yet when the group was formed. It really is incredible.
Also, their performance level is so high and their singing and dancing comes together beautifully — it feels like a whole different thing compared to the group in our era. Back then, oftentimes we would all just move as pleased. (laughs)
— Rather than thinking about unity, back then the emphasis was on how to make each of you stand out the most as individuals.

Tsuji: Compared to now, our dancing and unison singing was all over the place. But on the other hand, the personality of every one of us was so strong. Back then, we'd be told on a daily basis to treasure our individuality. We'd be warned not to have the same hair, fashion, or makeup as another member. Being given warnings like that, you become conscious of it. Without even noticing it, you become individualistic. Maybe that's why people knew all our names.
— It's true that personality-wise there's no one quite as "eclectic" in the group right now as Tsuji-Kago.

Tsuji: I think it'd be okay even if there was someone like that in the current Morning Musume. I know they all have personality, so they should show it off more. As long as you don't cause trouble to others like we did, you don't need to behave perfectly. You're young, so use that and let yourself go a little more. Keep putting yourself out there more and more!
— Moving words, coming from "Tsuji-chan" herself. Morning Musume allowed us to see you grow up.

Tsuji: Morning Musume used to have this focal point in the group called Nakazawa-nee-san. Getting to appear on TV shows with the other members, it's a completely different atmosphere in the air depending on whether Nee-san is there or not. It's like we all become so unmistakably focused; like we're right back in those days. We had absolute trust in her.
Nee-san has always, without fail, continued to stand there before us. I think of her as the reason I grew up; the reason I became someone who isn't an embarrassment as a person.
— Even though you refused to listen to her back then!

Tsuji: I'm genuinely shocked about myself when I remember how I used to brush her off so much. How could I even do that? Yes, I did think she was scary, but looking back, she would get angry with me out of love. She would guide me and caution me even when I was doing something that, if it was me, I would just give up. I'm so thankful how even now we get to work together — knowing how much of a handful I was, I couldn't complain even if she said she wanted nothing to do with me.
— Now that you're both grown up, do you and Kago reminisce about the past?

Tsuji: We do. Like, "we sure were amazing back then!" (laughs) And we give each other words of encouragement. "Well, it was us. It was okay — we had our way of doing things."
— Do you two really even feel repentant?! (laughs) Still, it feels good to know that the two of you do talk about your time as members.

Tsuji: Me and Aibon get along well even now. I really do feel like we might've been twins in a past life. Even back when we were active in the group, it didn't feel like we were generation-mates or fellow members, but sisters. We'd plan the timing of our pranks together — "let's do this and that!" — or complain about things to each other… We were always together. Even with homework, we'd do it together — or leave it undone together.
I'm grateful I got to meet this person.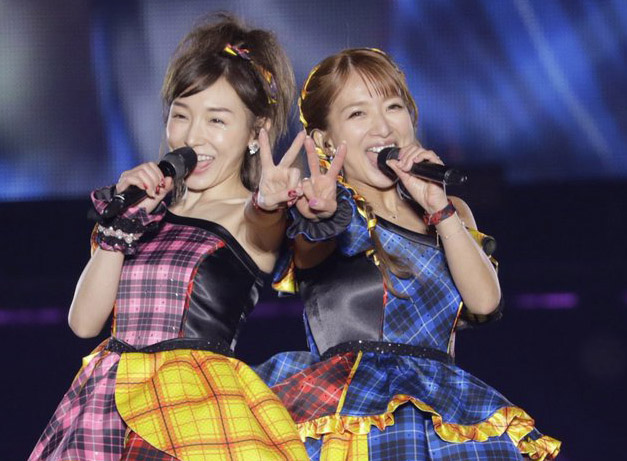 — What do you think is the reason for Morning Musume having lasted for 20 years?

Tsuji: Because all of its members are grateful for Morning Musume; because everyone's attachment to the group is stronger than of the members of any other group out there. The reason Morning Musume is now in its 20th year is because each of its members has preserved and transferred her feelings and love towards the group on to the next person, like it was a relay runner's sash. Even if they're not doing so consciously, I believe they all feel a sense of wanting to protect the group.
As an OG myself, I try to live life in a way that doesn't hurt Morning Musume. I want to be someone who even my children can talk about and proudly go, "my mom is a former Morning Musume!"
— Speaking of which: your daughter is fast approaching the same age as you were when you took part in the auditions.

Tsuji: I talk to my daughter about my experiences, but she's just so mature compared to how I was back then. Thinking back on my past, I'm aghast at how immature I was in comparison. (laughs) She doesn't particularly say that she wants to be an idol, but apparently she is curious about it. It's just like how it was with me: you never know what life might bring, so never say never.
— Are you still close with your mother, the person it so pained you to be apart from?

Tsuji: Even now, my parents are the people who cheer me on the most. They think of me as their pride and joy. Even though I didn't get to see them at home a lot, when they came to see their daughter in concert, singing on the big stage, they said I didn't even seem like their child. At the same time, they said they were lonely because they felt that I'd grown distant from them. Now, being a parent myself, I understand how they felt. The passage of time really is amazing.
— Finally, what is Morning Musume to you?

Tsuji: It's my life. The time I spent in Morning Musume was brief, but had it not been for the group, I wouldn't be who I am today. Although I wasn't a member for the first 12 years of my life, the experiences I had in Morning Musume were so powerful that it's like all those years before then just pale in comparison. All the things that you'd normally be taught by your parents, or things that you'd learn in school… I learned all of that in Morning Musume. Those four years were the time of my life when I was able to absorb the most information.
Conversely, if someone asks me, "what is life to you?," I answer them, "Morning Musume." That's how big of an existence it is to me.
My Song
"Shabondama"


Tsuji: This was when my juniors had become quite capable and gradually things were getting steadier, so I was able to give myself space to enjoy the song. Up until that point, things had been so bad that I hardly had any recollection of anything that had come before. But this was just when my graduation had been set, and I felt that I simply wanted to enjoy the time I had left in the group.