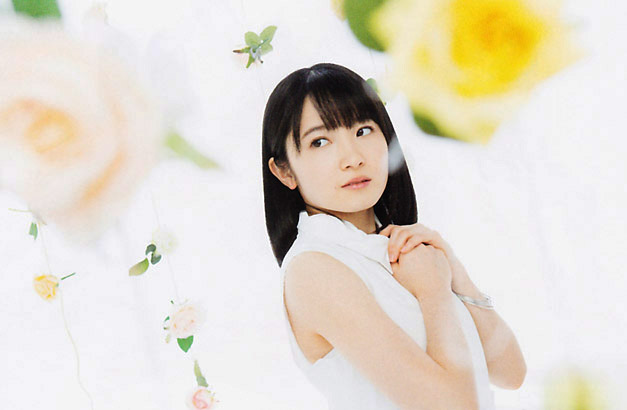 Morito Chisaki
February 19, 2000 — Tochigi
2017/06/26 ~

Morito: It feels like I just made it in time for the 20th anniversary. I was already a member of another Hello! Project group, so I could've never imagined any of this happening…
The First Ever "Concurrent Member"

— One thing that's interesting about you is how the way you came to join Morning Musume is different from all the other members. In fact, you're a first in the group's entire 20-year history.

Morito: Yes. I was a member of Country Girls first, and I joined Morning Musume while being a concurrent member of my first group. I had initially applied for the 12th generation auditions because of my admiration for Sayashi Riho, so I was very happy about getting to do this.
— Being a concurrent member, I would think you have a different perspective about many things compared to the other members…

Morito: After I failed the 12th generation auditions and joined Country Girls, I think after that point I only saw Morning Musume as our senior group.
— Did it feel wrong for you to be a member of a different group even though you had so hoped to join Morning Musume?
Morito: For the first month or so, I did feel sad about how I had failed the audition. But when the rehearsals for Hello! Con started, that sadness changed to me feeling so glad about how I was now in Hello! Project. Simply just being able to hold a mic in my hands and sing and dance was so much fun. I think it was in that moment when I gave up on my dream of getting into Morning Musume.
— But then last year, you suddenly became a concurrent member of Morning Musume.

Morito: By that time I had already spent some time in Country Girls, so when they first told me I couldn't immediately feel happy about it — I'd already become so attached to Country Girls.
— They're two very different groups.

Morito: You could say they're complete opposites. The theme of Country Girls is cuteness; the songs and the outfits are all cute and girly. But in Morning Musume, the dancing is so intense, we wear these really chic outfits, and everyone is so cool. But the members of both groups have the same stance towards performing… it's just that the ways each group expresses themselves is so different. I was looking forward to being able to show a new side of myself to the fans.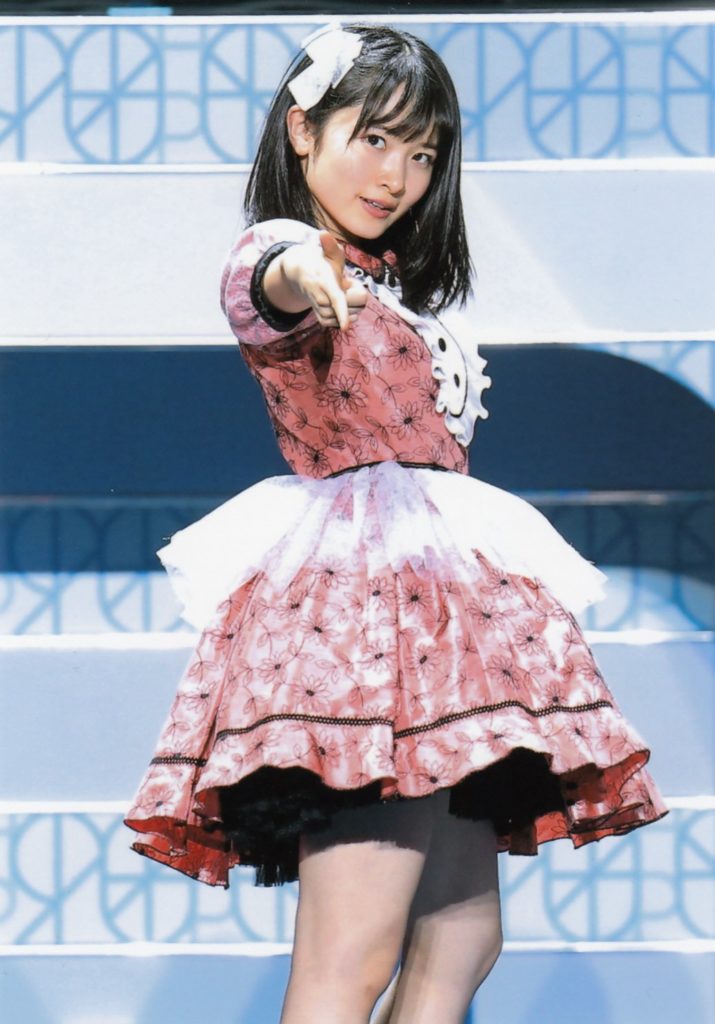 — You must have felt very anxious about joining this group with an established history — and doing so all by yourself, too.

Morito: I've always been an extremely shy person so it was very difficult at first. On top of that, Morning Musume has so many songs that new members have to learn…
— All the lessons you took last year must have been tough. You really did well learning everything in such a short period of time.

Morito: I was constantly causing so much trouble for everyone at the time. I always felt so sorry. I wasn't even able to learn everything in time for the rehearsals — there were days when I was literally only learning things on the actual day of the rehearsal. I was in way over my head and I just couldn't keep up. I wasn't even trying to do everything perfectly; I was only trying to learn everything up to a somewhat passable level. I guess I somehow managed to do it, and pretty soon the tour was over… It feels like such a distant memory now.
— And then on that fall tour you had a lot of constant changes with the songs you were performing.

Morito: Yes. Even the other members were all saying how that was a first for them. Even they were surprised by how difficult it was learning all those setlists. So it's like I could never relax. Even after the tour started, it was a constant learning process for me. But then again, even 13th generation's Yokoyama Reina had only just joined the group not even a year before… So I got through it by telling myself how it was equally tough for everyone.
— You'd managed to get into Morning Musume, the group you so admired. And yet, I assume you weren't even able to enjoy your first tour with the group.

Morito: It doesn't sound good when I put it like this… but I was just trying to cope. The worst thing you can do is not be able to do it at all, so I just… did it. When we performed at the Nippon Budokan, even by that point it didn't yet feel like I'd managed to do my best. I think I'll be able to evolve and enjoy myself more if I think more about the ways of showing and expressing myself, so that's what I want to do going forward — perfecting myself. Also, I'm looking forward to performing songs I haven't done before.
The Morning Musume Style

— Aside from the concert performances, have you had any other moments that have made you strongly feel like you are now a member of Morning Musume?

Morito: The senior who taught me everything I know about being an idol was Momochi. I used to concentrate too much only on the singing and the dancing — it was Momochi who taught me about the need to also think about my MC's. She taught me to be conscious of the fact that I'm an idol. Momochi is the kind of person who would never complain about how tough anything was… so we decided that we wouldn't either. She really is the basis of me as an idol.
— Those three years you spent in Country Girls alongside Tsugunaga weren't all for nothing.

Morito: I mean, other seniors of mine have taught me about manners, too… But Momochi would teach me about that and so much more. So when somebody tells me something that's different from what Momochi has previously taught me, it makes me so confused as to the truth. Because everyone tends to believe that whatever they were taught first is the correct answer, right? Like, the things that your parents taught you.
— You've inherited that spirit of Tsugunaga — the playing manager of another group — while now also carrying the legacy of Morning Musume. This is definitely a new development in the 20-year story of the group.

Morito: But it's something that can leave me at a loss sometimes. In Country, none of the members would ever cry in public, just because Momochi herself would never show her tears. But in Morning Musume, there are members who can become emotional — or rather, they just show themselves for who they are. Even now, I sometimes don't know how to react at times like that. But recently, I try not to think about what's right and what's not — I just live in the moment, trying to cherish my own feelings and just keep all the good bits.
— You have only been in Morning Musume for a year — there's no need for you to get so impatient. I firmly believe you're going to become a "proper" member of Morning Musume just fine.

Morito: I hope so. Right now, I don't know if it's even okay for me to be saying things like how I'm, as you put it, "carrying the legacy of Morning Musume" or such. I'm just trying my best to get a sense of the feelings of all our OG seniors and our fans.
— Have you been able to discover anything about yourself that you would like to be more proactive about as a member of Morning Musume?

Morito: That's definitely something I think about when it comes to talking. I was just saying this a minute ago, but in Country we really put a lot of effort and thought into our MC's. Things like… if one of us says something funny that everyone in the audience gets a kick out of, it's always best to bring it up again. I'm very conscious of things like that. I have ideas as to how we could be doing better in that respect, but I'm still unable to suggest a lot of those ideas to the others… That just goes to show how I still have ways to go. Going forward, I want to keep improving my talking skills and becoming more involved with things like that.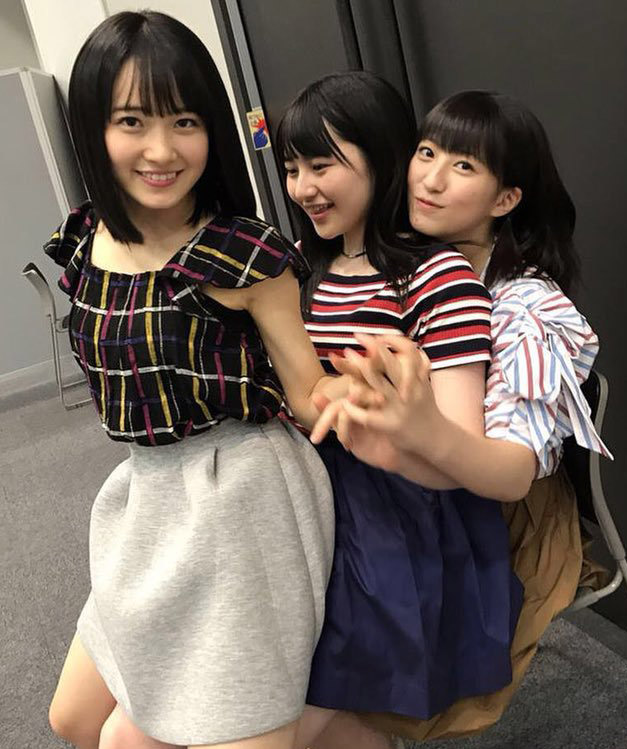 Feeling the History of Morning Musume

— It's too bad how you haven't gotten a lot of opportunities to interact with Tsunku♂.

Morito: I pretty much just got to say hello to him during my time in Country Girls.
— Most of Morning Musume's songs are the work of Tsunku♂.

Morito: I love Tsunku♂'s songs. When it comes to Morning Musume, you can't not talk about Tsunku♂. The melodies themselves all have such wildly different developments that it's hard to believe they could've been written by the same person. It can be difficult to express them well. Like, the same song can be both really high and really low, or it can go from falsetto to normal voice in an instant. It makes me realize again how great all my seniors were for having been able to properly sing those songs.
— Thanks to it being the group's 20th anniversary, you've gotten more opportunities to interact with those OG members.

Morito: When I first joined Hello! Project, I would've never thought I would one day get to collaborate with the original members — people who were members before I was even born. I got to collaborate with them and even release songs together even though I've only just barely joined the group. I'm just so, so lucky. There have been all kinds of super happy things happening for me.
— It was perfect timing. Or rather, fate.
Morito: And what's more is that the original members all just shine so much, even now after 20 years. No matter when I look at them, they're always so cool. I just can't imagine us looking equally cool 20 years from now. The OG's really are incredible.
— It sounds like you understand how touching it has been for us to see those original members together, even if you weren't there to see them in real time back then.

Morito: I've been watching lots of old videos and stuff to try and feel even a little bit of what the fans back then must have felt. Abe Natsumi's radiance is just so out of this world. It hasn't changed in the least from back then. Even though honestly it felt like I was constantly just overwhelmed by her beauty, I'm so glad and so honored I got to do activities with her.
— I know you were a big admirer especially of Sayashi, but are you also able to appreciate Morning Musume of the old days?

Morito: Of course! When you go back and watch those old videos, you realize, "Oh, this was such a great era! And so was this one!" I really can't choose my favorite era of the group. It's amazing how every era of the group was so fun. The songs, the dances, and the aura of the members might always be changing, but then there are some things that don't change.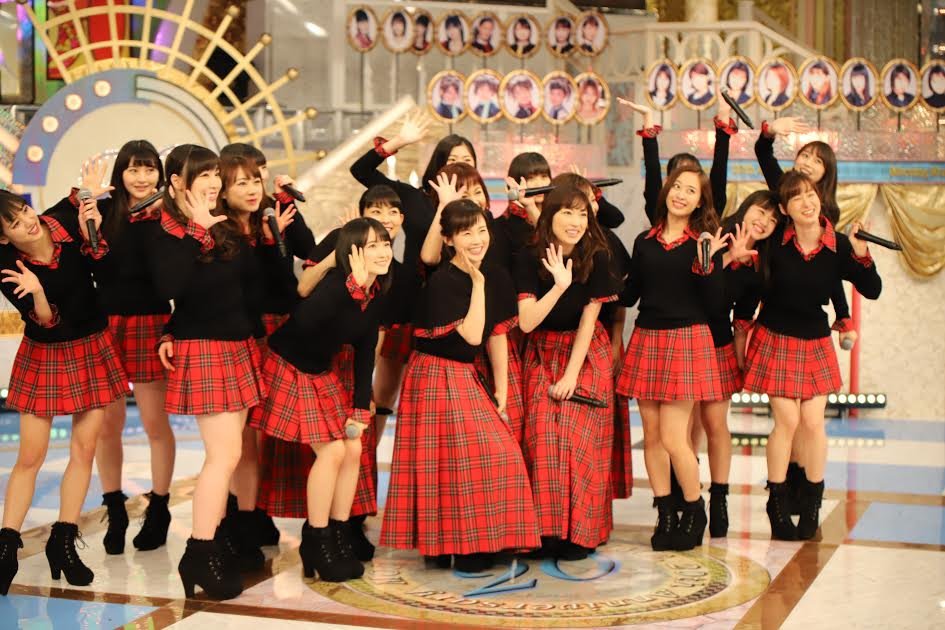 — What do you feel those things are?

Morito: Maybe it's that "awareness." When it's a group with such a long history, there's a different kind of awareness.
— Have there been any other moments where you've really felt that history?

Morito: All that history created by our seniors is one of the reasons why Morning Musume gets to perform on all these big stages even today, so I feel that's something we have to do our best to maintain. I was a part of another group so I know from experience how there are people who, no matter how hard they may try, never get to stand on stages like that. Being able to perform on big stages is something I want to really cherish, more so than any of the other members of Morning Musume.
— What kind of a group do you feel that Morning Musume is?

Morito: Right now, it's a group that can sing and dance; it's a cool and cute group. In the past, it was a cool group who would also have these funny choreographies — it had the image of being a fun group. One single group combining all these elements must be the reason why people don't get bored of it; why the group has been so loved by people for all this time.
— You being the newest member, how do you plan to challenge the group and the other members in the future?
Morito: Right now, the group has many members who the description of "intense" would suit perfectly… So first I just need to do my best to not get buried under them. And then of course my performances. The fact is that right now I'm the one who knows the lowest number of songs. So while it's not really "like me" to say this… (laughs) I'm going to give it my all to try and catch up!
— I'm sure it must be difficult being in two groups at the same time, but there's definitely merit in trying your hardest to catch up to the other members.

Morito: Ultimately, I just don't yet have confidence in myself as a member of Morning Musume. This could be something that time will fix. After some more time has passed, I want to be more conscious about everything. I want to discover my own limits.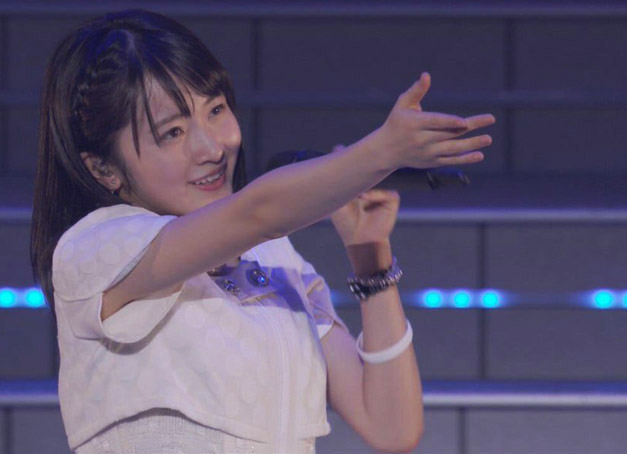 — It feels like Morning Musume is going to keep changing you more and more.

Morito: Even having just barely stepped inside, I can already recognize how it's a place that's going to help me grow. I can tell how it's a place that will keep changing me.
— It does have that mysterious power.

Morito: It has something that has charmed so many people to it. This power called "Morning Musume" has allowed its members and its fans to grow. We must all be able to feel in it that true ability, and the feelings that have helped tie together the group together for its entire history.
— What is Morning Musume to you?

Morito: It's something I enjoy. Back when I was only a fan of Morning Musume, I loved them and I was watching their videos every single day. I just loved them so, so much. That's something I never want to forget. While I may find my activities in the group to be difficult, I don't ever want to just run away from them.
— Just as you received happiness from the group before, it's now your time to spread it to others.

Morito: I want it to be a group where, when you see a live show or a concert of ours, it'll make you want to do your best tomorrow. I want Morning Musume to be surrounded by happiness. That's how I want it to be.
My Song
"Mikan"


Morito: I have memories of constantly listening to this song at my auditions. It has this very sparkly sound starting all the way from the intro and I think it's just a very Morning Musume-like song. The lyrics, too, are very easy to understand for everyone out there, so I hope lots of people listen to it.