Paipai: This book is in celebration of the 20th anniversary of Hello! Project, and so first I'd just like to say: congratulations!
Takahashi: Thank you.
Paipai: Something that caught me off-guard recently was you appearing at Morning Musume '17's Budokan concert.
Takahashi: Ah, the surprise appearance.
Paipai: What surprised me the most about it was how you stood on stage, looking like you'd only just been up there yesterday or something! I was astonished seeing you looking like that.
Takahashi: Really?! I didn't mean to appear that way! (laughs)
Paipai: I know you're mainly working in fashion right now, so I was just thinking how it was even possible for you to still have an aura like that. Like, I know you still perform at fan club events and so, but I would think you'd be at least a little bit nervous when appearing on a stage in front of 8,000 people.
Takahashi: Oh, I was super nervous. It was a complete surprise appearance so I even had to do the rehearsal with no sound. So then when I got on stage it just felt so alien to me. I was freaking out.
Paipai: Really? The concerts you did when you were an active member — during a time that is now called the Platinum Era — were so amazing. It must be that having been through those experiences you must've been thinking, "I'm sure I can do this just fine."
Takahashi: No, I really didn't feel that way… But with it being an actual concert, there was definitely that "alright, let's do this!" feeling — even if I was only a guest. So it's sort of like this fighting spirit. Or like a feeling that I have to make everyone excited. For me, personally, just getting to sing with the current members was exciting, and I'm glad I was able to surprise my juniors, too.
Paipai: It made me think about how other groups simply wouldn't be able to copy Morning Musume, what with its long history and all those human relationships.
Takahashi: But I have to say, speaking as someone who was a member of Morning Musume, everyone is always talking about amazing Hello! Project is… when really it's the fans who are amazing. I wish everyone continues giving the group their support. I mean, that period of time you just mentioned, no one was calling it the "Platinum Era" back then. It was really only around the time when 9th gen joined that people first started calling it that. To be honest with you, that was a difficult period in time for us.
Paipai: Ah.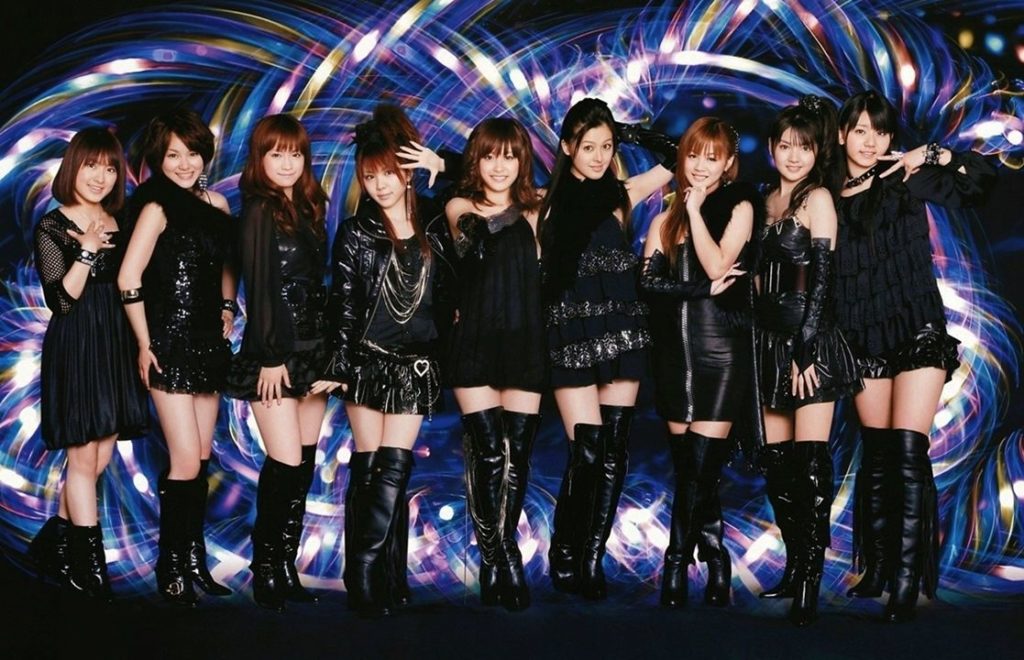 Takahashi: It was difficult. But Tsunku♂ would tell us to use that time to hone our skills. This is something I only realized after I'd left, but I really do think it's an amazing thing that people are now so excited about that era. Plus, it's a great thing that so many of the current members are saying they came to admire Morning Musume because of that.
Paipai: Every group has members who think that for sure. And I think there are so many girls like me who are active as underground idols only as a last resort — because we couldn't get into H!P.
Takahashi: No, no. (laughs) But it's… how do I say this? I mean, we're rivals. Of course we are. Even the girls within the same group. Everyone's always thinking about getting more lines, or trying their hardest to be the center in the next song. But that rivalry leads to mutual improvement and growth. And it's such an amazing thing that it's been able to go on for 20 years now. I hope the members of Morning Musume and Hello! Project continue to go on with pride in their hearts.
Paipai: I feel so moved hearing you say that.
Takahashi: I feel like they're now beyond the point where they'd have to worry about "losing to some other group." Because it's been 20 years. Instead of that, I wish they'd concentrate more on thinking, "How can we keep it going for 30 years? For 40 years?" Although of course I already can see them thinking that way, just by looking at them.
Paipai: Are there any current members that you're curious about?
Takahashi: I'm curious about all the members of Morning Musume of course, but with Sato Masaki it's more… I'm worried!
Paipai: Hahaha! So it's that kind of "curious" with her, huh?
Takahashi: She really does possess something great, so I hope she doesn't let it go to waste.
Paipai: Speaking purely as a fan, I'm worried that Maa-chan sometimes gets written off as just an airhead.
Takahashi: There's that, yes. She can get away with certain things thanks to her age, right? But I hope she's careful because the day will come when that will no longer be the case. Still, I do of course hope that she continues to treasure the things that make her her.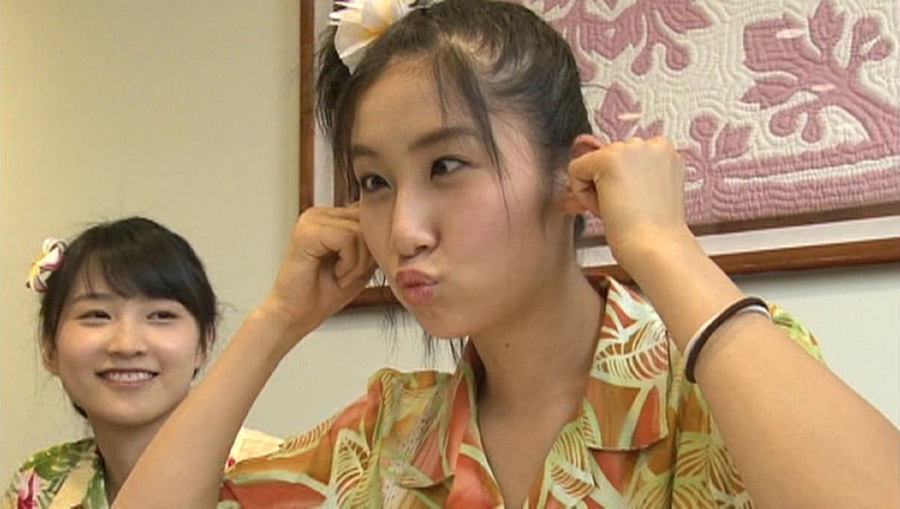 Paipai: Are there any girls in the group who make you think, "you would be blooming if only you just did this one thing a bit differently"?
Takahashi: I wonder…? Our chief manager once said something to me when I was still a member of the group. "Everyone gets a fair chance. Whether or not you take that chance is up to you." So then when "Sou da! We're ALIVE" came about, I was told "this your chance — you better take it, because you're not getting a second one."
I was just terrified. But all you can do in that situation is to throw all caution to the wind and give it your all. Everyone gets a chance like that. There's a tendency for people to think, "why is it only her?" But everyone gets that one chance. The difficult thing is when you finally get it and suddenly you're told that you have to grow up — right there, on the spot. So I wish that the members would all think about their individual roles and realize what is wanted from them.
Paipai: You mean if they're, say, in a group of ten — they need to realize what their role there is?
Takahashi: Sometimes you can know all that yourself, but other people can't see it like you. That was something we struggled with, too, so I definitely understand how they feel.
Paipai: This might be rude of me to say, but… I drifted from Morning Musume for three years when I was in junior high school. But then I came to like the group again during the Platinum Era, and I was just shocked. I really think that era of Morning Musume was something legendary. But before that time, the group had this era when you were all like these big TV stars. The "Morning Musume 20 Shuunen Kinen Special" they aired the other day — that was so great. It was amazing seeing how people like you or Yoshizawa or Yaguchi would react to the cameras.
Takahashi: Oh, I'm not amazing at all. I had to learn everything by doing. I was always just the kindergartener in the comedy skits.
Paipai: Hahahaha! But members like you and Niigaki got to experience both sides of that coin. I feel like Tsunku♂ telling you to hone your skills couldn't have been the only thing that gave you the strength to keep going through those difficult times. What on earth gave you the motivation to be able to reach that level — something that could be called the highest level of idol performance?
Takahashi: I feel like it was the combination of many things. When, around the 10th anniversary, my seniors formed Dream Morning Musume… Honestly, I had a really hard time dealing with that.
Paipai: Ah…
Takahashi: I was happy to be appearing with my seniors of course. But I was scared of how they looked at us. They talked to us about all the things we were doing wrong to be failing like we were at the time, but I just couldn't bring myself to agree with some of what they were saying. I mean, they were of course telling us all those things for our own sake. And I knew that. But it's not like it's that easy for us to just "go and appear on more TV shows" and stuff.
Paipai: It was a different set of circumstances.
Takahashi: Exactly. The music, the timing, the environment, it was all different. But the one thing I felt that we wouldn't lose to our seniors at was our performances. We were doing so many more concerts than the group had in the past. I'm sure I must've caused some painful memories for members like Junjun, Linlin, and Aika. Because I just felt, "we absolutely have to be cool." So then when the 9th gen joined, it's like I realized: "Oh, wait. This is what Morning Musume used to be." Even the new girls who can't perform well, still doing their best to keep up regardless. It was different back in the days they now call Platinum Era, you know. You had to be able to do it. There was no other option. It was… "If you can't do it, then you will keep practicing until you can."
Paipai: Now that you mention it, in those days I never saw the group trying — you were always doing.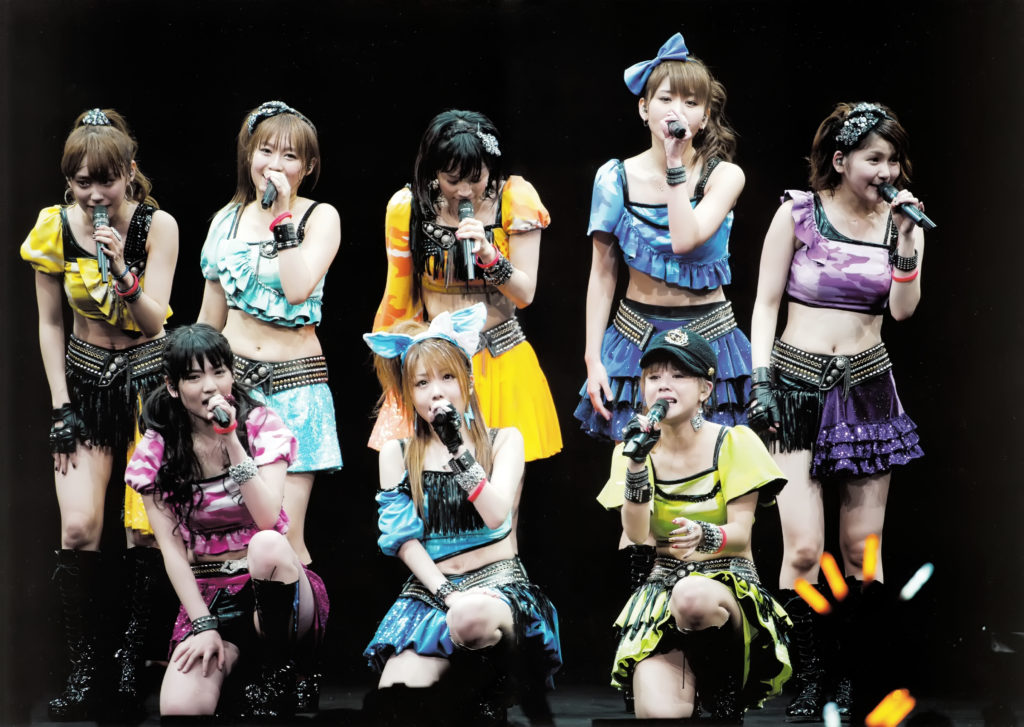 Takahashi: Sometimes even once we did become able to do something, but let's say our groove was a bit off or something, we'd ask them to schedule us more lessons. We didn't act as individuals — we were unified.
Paipai: You were a team. There's another thing that I've been thinking about in regards to the Platinum Era. You've spoken in prior interviews about how you thought your seniors were scary, and I would think that most people treat the people under them the way that they themselves were treated in the past by their superiors. But you would instead often invite your juniors to dinner together, or you'd tell them to call you "Ai-chan"… though of course it would ultimately just end with them calling you "Ai-chan-san" instead. (laughs) But I feel like you're the person who made it a thing to be kind to your juniors. In my eyes, while Morning Musume used to be a group of rivals, once you became the leader it gave me and everyone else this peace of mind to just cheer on the group as a single entity. (laughs)
Takahashi: Ahaha! Is that right?!
Paipai: The fans love to always be suspicious of everything. But once you became the leader, everyone got so friendly with each other. And while of course there are certain types of people you can get along with better than others, it was shocking to see how the atmosphere in a group of girls like that could become so gentle, once the person at the top was someone as kind as you.
Takahashi: I really wasn't even thinking about it though. (laughs) With some people, it's like they were meant to be leaders — someone like Nakazawa, for example. But then take someone like me, or Iida — I don't think she really had those leader-like qualities in the beginning. It was only after I graduated and I got to talking with my seniors more that I realized just how hard Iida had been working. Because Iida, she's this person who is just like… (looks straight forward) You know what I mean? But she changed her personality and she became able to see around her as well, getting angry at people when it was necessary for her to do so. And she's someone who doesn't have it in her nature to get angry at people, so it must've taken so much out of her to be able to do that.
And it was honestly scary — she got angry with me a lot. At the time I thought, "why is this person always so angry with me?" But now I'm so grateful to her. And so then when I became the leader I didn't know what to do — it was so sudden, too. But older members like Nakazawa and Yoshizawa would tell me that it was okay to just do it my way.
Paipai: They were saying you didn't have to force yourself to copy them?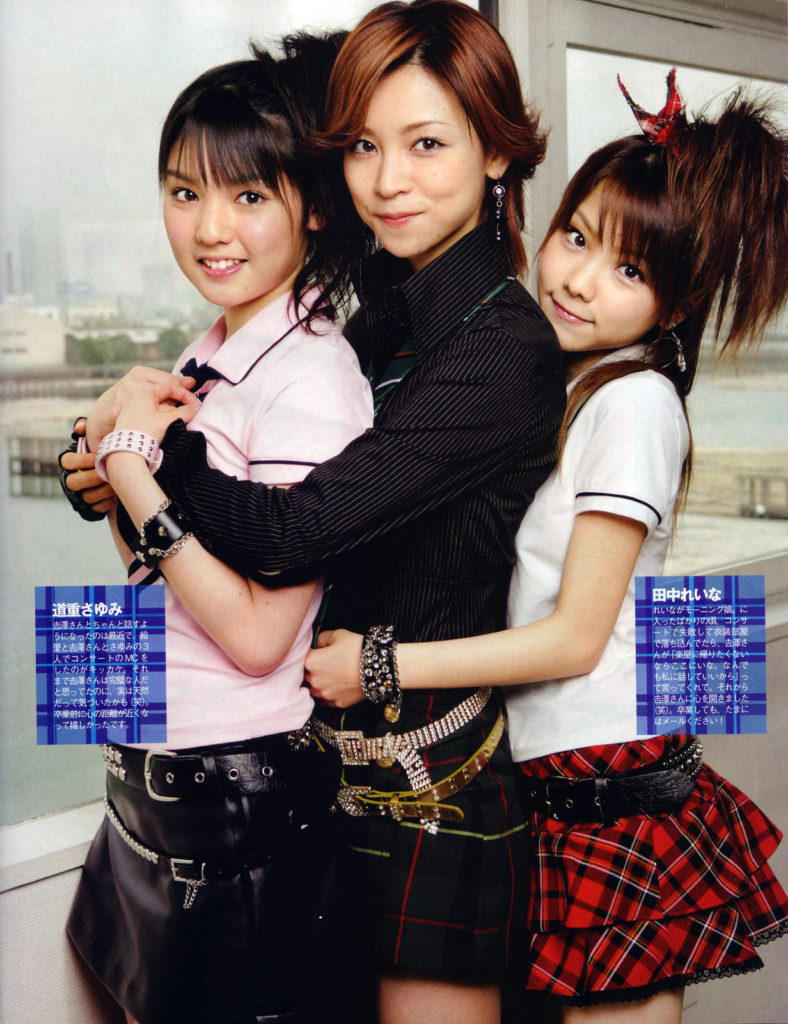 Takahashi: Right. That's when I realized that it was okay for the color of the group to change with its leader. "Oh, okay!" And it was such a weight off my shoulders. I realized that I could just do me… Although I would then of course get into arguments with Gaki-san because I was doing so little. (laughs) "If you're the leader, then how about you act like one!" We butted heads like that about lots of things. We're generation-mates, so she would be a big source of support to me even without saying a word. It's not that I was kind — I'm merely the type who wasn't able to do anything.
Paipai: As someone who was watching you at the time, to me you seemed like some kind of a Super Leader.
Takahashi: Not at all! But those last nine months after 9th gen joined really forced me to grow up fast.
Paipai: Because of the age difference?
Takahashi: Not so much because of that. It was because they were the new members who joined after I had already decided to graduate. During those last nine months, I was constantly thinking about what it was that I needed to convey to them. I'd have one-on-one conversations with all of them. "There's something I need to tell this girl, but maybe it's still too early." That kind of thing. I think during those last nine months, that's when I finally acted like a leader.
Paipai: Now it feels like Fukumura is able to carry out the duties of a leader because she first saw you doing it.
Takahashi: Fuku-chan was always watching Michishige Sayumi, so I'd think that's where she got it from.
Paipai: She does remind me of Michishige as well, but I still think she resembles you more than her. Like you, it feels like she's not really the type of girl who's thinking, "I'm going to take the lead!"
Takahashi: What with it being the 20th anniversary and all, I've been getting more opportunities to speak to her more, and I'm really happy to see how Fuku-chan has grown. I've been watching over the 9th generation since the very beginning, so it kind of feels like I'm their mother. "Oh, she's become this capable." Fuku-chan is completely different now compared to when she'd only just become the leader.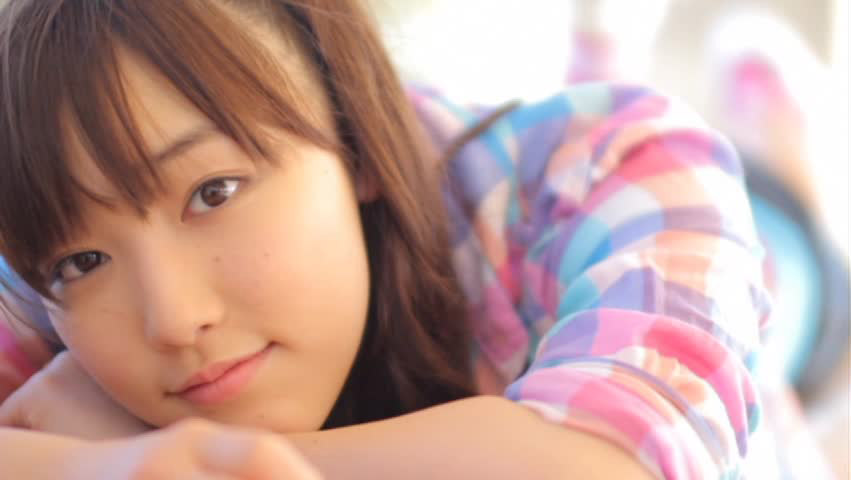 Paipai: As this is the 20th anniversary single book, I'd now like to ask you about the songs themselves. Do you have any favorite songs from when you were a member?
Takahashi: That would be "Resonant Blue." Just the feel of the song, the choreography, the production… I love everything about it. The music video was originally supposed to be completely different.
Paipai: Right. It's quite dark.
Takahashi: (laughs) We did all kinds of acting bits for it, but those ended up being used in the "Another Version" of the music video instead. I really like song the song itself. It feels like I grew up with that song — it ended up becoming something different in our subsequent performances of it, compared to how we did it in the music video. I really like that. That must've been because it didn't have an actual, pre-determined live choreography.
Paipai: You were free to do as you liked?
Takahashi: We had to think about how we could express and convey the "resonance." It felt like we were being tested.
Paipai: That's very deep. Was that also your favorite song to sing live?
Takahashi: Yes. Right from the intro it's like, "here it comes!" And then it ends in such a simple way. When it ended, we were always left with this feeling of "alright, we did it!" The choreography, too, had a different groove compared to everything else we'd done in the past. Like, it had a strong backbeat. We had to take more lessons for the song than we had for past ones to make up for it.
Paipai: Do you have any favorite songs that came out after your graduation?
Takahashi: There's so many… But I love "Toki wo Koe Sora wo Koe." I was so frustrated the first time I heard it — I would've wanted to sing it myself!
Paipai: Ahh, I so want to hear you sing that! What do you like about it?
Takahashi: The grandiosity of it, or like, the worldview. I love how it sounds like they're looking up at the sky as they're singing it. I like the members' voices. And I like how their dancing is so snappy even though it's a song like this. More recently, I've liked "Jama Shinaide Here We Go!" The interlude and that quiet, second-to-last chorus are so Tsunku♂-like. It's so cool.
Paipai: Do you have any favorite lyrics?
Takahashi: "Toki wo Koe" is one. Another one is "Aozora ga Itsumademo Tsuzuku You na Mirai de Are!" We used to always perform that near the end of the concert so I'd have a hard time actually singing it properly. But reading the lyrics, they're just so, so good. Also, this song called "TOP!" from the album No.5. Tsunku♂ is amazing for having been able to come up with those lyrics. No one could be able to choose words like that just living life normally. It made me see him as a genius.
Paipai: Is there anyone you wish you could sing with, be it an OG or a current member?
Takahashi: Maybe (Fujimoto) Miki. I'd like to sing with her again. We actually got to sing together a number of times, but we just weren't active together for a very long period. Also, I would've wanted to sing with Matsuura Aya. She's the only member the same age as me.
Paipai: Now that would be a dream-like unit! Thank you. To get back to the topic of Platinum Era… It was around the time of "Nanchatte Renai" when you first started doing handshake events, and I have to say… I felt part happy, part shocked about the fact that you did.
Takahashi: Oh, really?
Paipai: It used to be that one could only get close to you at fan club events and the like, so I just remember being shocked that H!P, too, was now starting up the handshake events. But, well… When I actually went, I quickly found out that it didn't in any way diminish your godliness and it was by no means "easy" to talk to any of you. (laughs) But how do you personally feel about it?
Takahashi: Well, the times keep changing. Me, I was just happy that I could hear directly from the fans what they thought of our songs — we could now get the fans' real opinions at the release events. When "Kimagure Princess" was released, there were lots of gay fans telling me, "This is such a great song! It's such a hit!" So it was like, "oh, I guess this song is popular amongst gay people." I could've only ever known something like that thanks to the handshake events.
Paipai: I'm glad to hear that. There are some people that come to my handshake events as well, and sometimes they'll try to give me unsolicited advice or whatever. Doesn't that kind of thing just piss you off? Personally, it pisses me off so much. (laughs)
Takahashi: Ahahaha! I just try to forget about things like that. But if I ever get really pissed off, I just tell them to shut up!
Paipai: Oh, you can just tell them to shut up? (laughs) I'd like to ask the current members what they think about the handshake events — I bet sometimes they get told things that hurt their feelings.
Takahashi: Everyone is going to get their feelings hurt sometimes. Of course they will. But it hurts the people saying those mean things, too. We're all people, after all. That's how I try to think about it. Like, we're all people — we all make mistakes! Ufufu. (laughs)
Paipai: You're such a kind-hearted person! It really does feel to me like you've found your own path in life thanks to having experienced being a member of Morning Musume. In most cases when an idol starts their second, post-idol career, they usually don't find as much success as they did in their idol days. But you're no. 1 in followers on WEAR, and you're also very popular on Instagram.
Takahashi: I think I just got lucky with the timing. I started my WEAR account with them approaching me. "We started this new application called WEAR. Would you like to open an account?" Even to begin with, I pretty much started my blog just because I wanted to post pictures of my fashion. So when they came out with an application that was all about that, it was exactly what I was looking for and so I just kept using it. I never expected to get this many followers. I just happened to get lucky.
Paipai: I'm sure it's not just luck.
Takahashi: I've always loved clothing, ever since I was little.
Paipai: That really shows.
Takahashi: I never expected any of this post-graduation stuff to happen to me. It just goes to show that it really is good to tell people about what you like. It's important to always keep doing that.
Paipai: Recently, many of my friends who've gotten to know you mainly through fashion — even if they might be distantly aware that you were once a member of Morning Musume — they've been telling me that they like you, and when they do, I just go "you don't know the real Takahashi Ai!" I then proceed to show them the video of "SONGS" from the Platinum 9 DISC Tour, the one that starts with the stairs all wiggling around, and–
Takahashi: Oh wow. (laughs) I don't remember that one! (laughs)
Paipai: But whenever I do, they all react like, "I had no idea Ai-chan is this cool!" I have lots of friends who have come to like H!P that way. It really reminds me once more of how great you actually are.
Takahashi: Thank you. (laughs)
Interview & text: Paipai Dekami
Photography: Shinada Hiromi
English translation: Henkka