1: 名無し募集中。。。 2018/01/05(金) 19:02:19.65 0.net
Announcement
https://ameblo.jp/nigaki-risa/entry-12341678030.html
2018-01-05 19:00:15 NEW !

I have a personal announcement I must make.

Me, Niigaki Risa, and Kotani Yoshikazu have divorced.

While our marriage lasted only a short one year and a half years, after discussing it we both came to the conclusion that it would be better if we went our separate ways in life. I am very sorry for worrying everyone who was happy for us as well as all those who supported us.

While we will be going our separate ways, I would be happy if you could continue watching over us. I hope to have your support.

January 5, 2018
Niigaki Risa
2: 名無し募集中。。。 2018/01/05(金) 19:02:40.76 0.net
Huuuhhh?
7: 名無し募集中。。。 2018/01/05(金) 19:03:15.81 0.net
I thought this was fake but it was for real. (laughs)
13: 名無し募集中。。。 2018/01/05(金) 19:03:27.63 0.net
It was for real…
I guess the guy just didn't do it for her.
22: 名無し募集中。。。 2018/01/05(金) 19:03:50.49 0.net
While I did think they would get divorced eventually, I didn't think it would happen this fast. (laughs)
27: 名無し募集中。。。 2018/01/05(金) 19:04:02.38 0.net
She'd been very obviously losing weight as of late.
46: 名無し募集中。。。 2018/01/05(金) 19:04:57.42 0.net
That really was fast. (laughs)
Who else from the H!P OG has gotten divorced?
199: 名無し募集中。。。 2018/01/05(金) 19:09:45.91 0.net
>>46
Fukuda, Ishiguro, Ichii, Yaguchi.
There's lots of them.
314: 名無し募集中。。。 2018/01/05(金) 19:12:48.29 0.net
>>199
Ishiguro and her husband are still married.
58: 名無し募集中。。。 2018/01/05(金) 19:05:33.07 0.net
They didn't have kids yet, right?
62: 名無し募集中。。。 2018/01/05(金) 19:05:39.41 0.net
But weren't these two like all lovey-dovey?
69: 名無し募集中。。。 2018/01/05(金) 19:05:58.28 0.net
A lot of people are getting on her case for their marriage lasting only a year and some, but it's really no big deal. This girl I know from next door married into a family and came back home the very next day to file for divorce.
73: 名無し募集中。。。 2018/01/05(金) 19:06:10.29 0.net
Even though they spent so much time together, it's a whole different story now in 2018…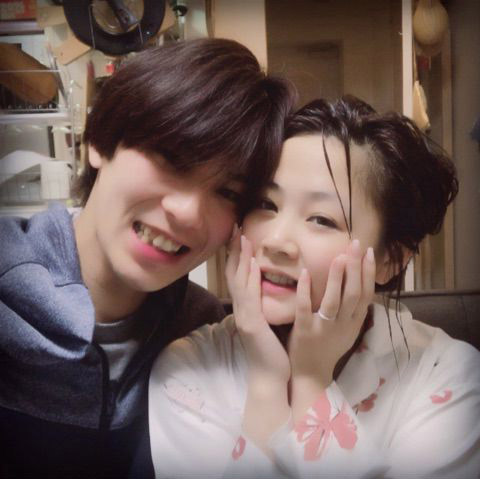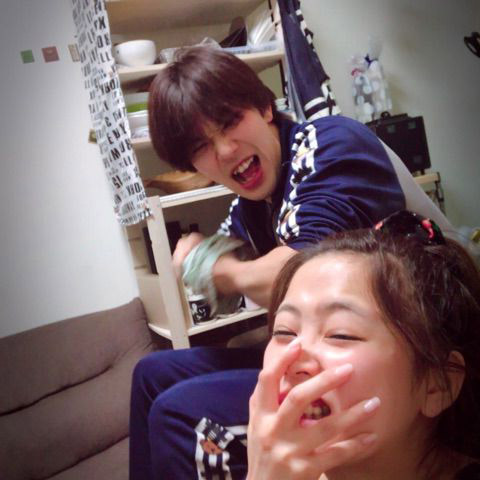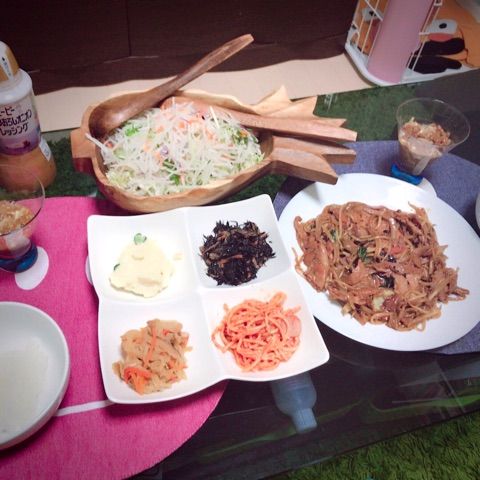 76: 名無し募集中。。。 2018/01/05(金) 19:06:13.89 0.net
Well, I mean, I don't want to say it, but I kind of saw this coming…
78: 名無し募集中。。。 2018/01/05(金) 19:06:17.12 0.net
That's why we were all saying she should've found herself a better man…
82: 名無し募集中。。。 2018/01/05(金) 19:06:24.91 0.net
I'm glad it happened before they had a child.
There's still plenty of time to start over.
70: 名無し募集中。。。 2018/01/05(金) 19:06:00.66 0.net
Wakain da shi!
97: 名無し募集中。。。 2018/01/05(金) 19:07:01.93 0.net
You couldn't see a glimpse of him on her blog or her Insta as of late.
99: 名無し募集中。。。 2018/01/05(金) 19:07:04.25 0.net
Why get divorced right at the beginning of a new year? Wouldn't it have been a good place to stop at the end of the year instead?
120: 名無し募集中。。。 2018/01/05(金) 19:07:47.65 0.net
It's not like you can get divorced at the snap of a finger. They must've started talking about it over half a year ago. When was it that the two hung out with Ikuta?
19. ℃-uteな名無しさん 2018年01月06日 10:29 id:E.SaH17j0
Even though he appeared on her Insta story on Couple's Day… I can't help but wonder what on earth could have happened between them in December? Well, their divorce was the end result of all the times they'd spent together leading up to it, so I'm sure no one but those two could ever understand. But if it means Gaki-san will be able to enjoy her life again, then this was for the best.
125: 名無し募集中。。。 2018/01/05(金) 19:07:57.08 0.net
Well, this can't be helped.
The value of a man is measured by his ability to earn a living.
92: 名無し募集中。。。 2018/01/05(金) 19:06:46.03 0.net
I guess it all comes down to money.
189: 名無し募集中。。。 2018/01/05(金) 19:09:38.17 0.net
No matter how much two people love one another, there's gong to be a strain on your relationship if there's not enough money.
232: 名無し募集中。。。 2018/01/05(金) 19:10:46.30 0.net
I'm amazed at just how much I could see this coming.
15. ℃-uteな名無しさん 2018年01月06日 07:48 id:fqJUAtVZ0
I, too, got divorced after less than a year when my wife found out I was cheating on her. Could it be the same thing with this guy…?
212: 名無し募集中。。。 2018/01/05(金) 19:10:10.86 0.net
Man, this is so much more honest than with Yaguchi!!
228: 名無し募集中。。。 2018/01/05(金) 19:10:41.44 0.net
To think that even after all the teasing and stuff the one to achieve true happiness would be Yasuda…
331: 名無し募集中。。。 2018/01/05(金) 19:13:21.66 0.net
Perhaps it's the case that the biggest sign of a harmonious relationship is how Abe does it — that is, by not talking about it at all.
2. カラフル名無しさん 2018年01月05日 22:13 ID:HoZrAaEO0
So Gaki-san gets divorced and yet Fujimoto lives in harmony…
3. カラフル名無しさん 2018年01月05日 23:24 ID:BRcvtTsD0
※2
Well, Shouji is the type who likes being dominated so he has great compatibility with someone like Mikitty. Rather than marrying someone who's exactly like you, it's always the relationships with a clear power balance that work out the best.
4. カラフル名無しさん 2018年01月06日 08:00 ID:.2YYDL490
Mikitty has a strong character, and as for Ai-chan… while she makes more money than her husband, she is also emotionally able to depend on him so I feel like their relationship has a good balance, too.
Meanwhile, Gaki-san is much more emotionally stable. It could be that in order for anyone to make Gaki-san happy, they'd need to surpass her in some other way.
5. カラフル名無しさん 2018年01月06日 11:47 ID:VvgrPdNk0
※4
Wow. I think you're right on the money.
10. ℃-uteな名無しさん 2018年01月06日 02:29 id:1v94Zf0N0
I wonder why she even got married in the first place? Did the thought of "is he really the right person for me?" not pass through her mind even once? We're living in a society where image is practically everything — there are cases when a divorce is pretty much fatal. Did she get married knowing that that was the risk she was taking? And if so, why would she get divorced a mere year or so afterwards?
12. ℃-uteな名無しさん 2018年01月06日 05:04 id:IAKG4SRv0
※10
Get a little more life experience yourself and you'll be able to understand, too.
14. ℃-uteな名無しさん 2018年01月06日 06:55 id:siU27J.p0
※12
I've always thought of marriage as something you should only do when the time is right. That's what I personally did, too. It was to the point where people around us were constantly asking us why we hadn't gotten married yet. But I thought of my wife as family before we even got married, and it's because I did that I decided I actually wanted to marry her. If you only like someone, why not just be girlfriend and boyfriend? To me, if it's family we're talking about, I simply couldn't see myself severing a connection like that after a mere year.
16. ℃-uteな名無しさん 2018年01月06日 08:05 id:SvCzcMwO0
They married because they felt they'd be happier if they were married.
They divorced because they felt they'd be happier if they were divorced.
That's probably all it was really.
5. ℃-uteな名無しさん 2018年01月06日 00:39 id:mzEQoEtf0
Well, to be honest, Gaki-san's married life had no sense of reality to begin with. It was for the best that they broke up. Rather than becoming all worn-out from domestic troubles down the line, it's much more preferable that she was able to get away with just a little bit of "wear" on that baby face of hers before even turning 30. That suits Gaki-san way better.
17. ℃-uteな名無しさん 2018年01月06日 09:43 id:1KmdkNdR0
It's like… there was this thing about their relationship that felt like Gaki-san was saying, "Look how obviously in love we are! Look how I'm now doing what I couldn't in my teens!" I feel like maybe their love was just burning too intensely. People tend to have strong opinions about these "speed divorces," but when you look at the long term, in most cases it's much better to just get it over with quickly before either party develops any deep, long-lasting wounds.
329: 名無し募集中。。。 2018/01/05(金) 19:13:20.23 0.net
This is what happens when you don't have enough experience in love before getting married.
2. ℃-uteな名無しさん 2018年01月06日 00:18 id:Iuj5V3uo0
While it's too bad it happened, it's experiences like this that lead to personal growth.
4. ℃-uteな名無しさん 2018年01月06日 00:36 id:uhjyeP.j0
I hope she'll somehow be able to find happiness again.
23. ℃-uteな名無しさん 2018年01月06日 13:30 id:7Qansv4i0
All the best to Gaki-san.
Henkka: Man, when these two made their marriage announcement… I'll put it this way: from the moment she set eyes on him, my wife was most definitely not a fan of Gaki-san's husband. She was just mortified when she saw those first pictures of them together. She thought it was such a waste. "Why, Gaki-san? You could've done so much better…" She couldn't quite say what it was, but there was seemingly something about him that just didn't sit right with her on a deeper level.

When my wife wakes up from her nap in an hour or so and I deliver her the news, I'm going to make sure to enjoy the awful, perversely satisfied smile she will surely have on her face.
I'm sorry, Gaki-san. And congratulations.

Sources: http://colorhello.blog.jp/archives/1069191700.html, http://c-ute.doorblog.jp/archives/51346756.html