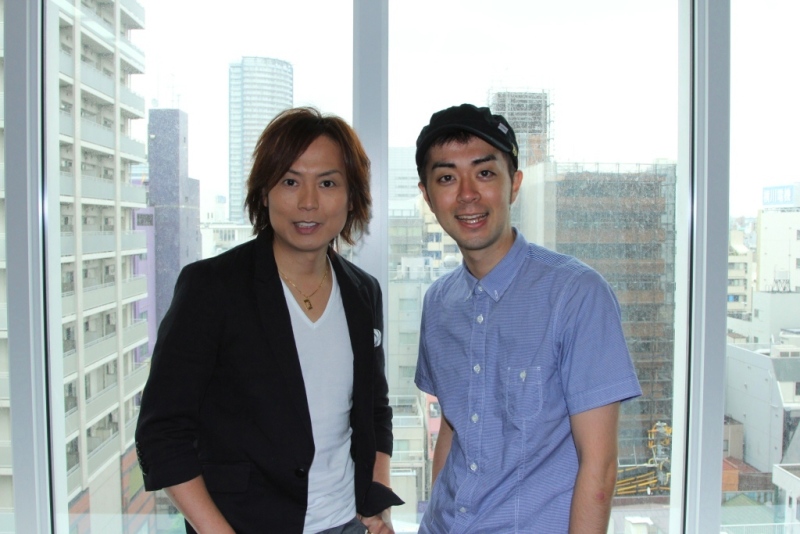 1: 名無し募集中。。。 2017/02/10(金)
There was a clear difference between H!P and other idols when Tsunku was there. Now, there's absolutely none. So then the question is: why do you still keep being a fan of H!P and not some other idol group? Answer me that — if you can.
3: 名無し募集中。。。 2017/02/10(金)
There was no difference between H!P and any other idol group even when Tsunku♂ was there. (Sorry, was I not supposed to give a serious reply so soon into the thread?)
5: 名無し募集中。。。 2017/02/10(金)
There are still the songs Tsunku left behind.
15: 名無し募集中。。。 2017/02/10(金)
There was a difference when Tsunku was there. Tsunku was the producer and he wrote all the songs. There was something about those Tsunku songs that could really touch you, and that's why I came to like H!P. But now? You don't even know who's producing them. The songs are all done by some no-name songwriters, and they're all shit. This isn't H!P.
1. 大の大人さん 2017年02月10日 21:58
Well, since you're going so far as to ask me directly, I'll tell you.
It's because Momochi is there.
8: 名無し募集中。。。 2017/02/10(金)
There are Tsunku songs as well as songs by other songwriters — this is what I'd always wanted to have. If Tsunku can apply himself and give us even better songs, it'd be perfect.
11: 名無し募集中。。。 2017/02/10(金)
Whether Tsunku is there or not, they still sell their singles through handshake events all the same. It makes no difference.
13: 名無し募集中。。。 2017/02/10(金)
Tsunku was nothing more than a puppet for the office. He's unnecessary. I mean, do you remember him ever apologizing or taking the blame for something a member had done? I think not.
22: 名無し募集中。。。 2017/02/10(金)
Morning Musume is all about Tsunku. This new lead single of theirs, BRAND NEW MORNING? It's so obviously not a Tsunku song. The office is slowly but surely trying to erase Tsunku from Morning Musume. Don't let them fool you. Morning Musume is Tsunku.
45: 名無し募集中。。。 2017/02/10(金)
They no longer have that exquisite lameness about them like they did when they had Tsunku P.
27: 名無し募集中。。。 2017/02/10(金)
Morning Musume's defining characteristic has always been that they let you see the changing tides of the group through graduations and new members joining. Plus, they show the auditions which really gives you that sense of how these complete newbies go on to grow within the group. The other groups as well as the Kenshuusei have adopted this system, too. Is this something that the Tsunku wota have all forgotten about?
34: 名無し募集中。。。 2017/02/10(金)
Even when Tsunku quit as the producer, there was absolutely no mention about it from the office towards the fans. They left everything so vague, I just can't trust them anymore.
41: 名無し募集中。。。 2017/02/10(金)
The reason they didn't make an announcement about that is because they didn't want to lose a large number of fans. Instead, they're trying to milk Tsunku's influence for every last drop.
42: 名無し募集中。。。 2017/02/10(金)
Like, I don't think Hashimoto or Nishiguchi or any of those guys are bad people. I just wish they'd sit down on Upcoming or whatever and just have an honest talk with Tsunku, Hashimoto and Nishiguchi. I bet that'd help clear up so much of that murkiness.
48: 名無し募集中。。。 2017/02/10(金)
>>42
I so get this. That way you could really get a sense of what they're trying to go for. I want to know just how the office really views Tsunku.
46: 名無し募集中。。。 2017/02/10(金)
Would you guys keep supporting Morning Musume even if they completely dropped Tsunku songs from new singles? For me, I couldn't. I just couldn't. But that's what the office is aiming to do.
49: 名無し募集中。。。 2017/02/10(金)
All you guys talking about how you can't stand H!P without Tsunku, you're all the type of people who always like to go on about the "good old times," aren't you?
55: 名無し募集中。。。 2017/02/10(金)
I think Tsunku songs with their addictiveness are fine, but it was getting to be a bit too much. It was almost religious — almost like Japan's period of national isolation.
65: 名無し募集中。。。 2017/02/10(金)
At the very least, you all first came to like H!P when Tsunku was the producer. But now, it's changed. The fact that you're still here is all because of inertia. You're all in inertia.
81: 名無し募集中。。。 2017/02/10(金)
>>65
Even the new fans?
66: 名無し募集中。。。 2017/02/10(金)
For me, it's all about the arrangers rather than Tsunku.
85: 名無し募集中。。。 2017/02/10(金)
It's not that I'm fixated on H!P. It's just that, as a whole, I like H!P the best.
86: 名無し募集中。。。 2017/02/10(金)
The only imaginable reason is because there's still that lingering Tsunku scent on some of the current members.
103: 名無し募集中。。。 2017/02/10(金)
>>86
So it's only a matter of time until you go.
94: 名無し募集中。。。 2017/02/10(金)
Oh, another thread complaining about how Tsunku♂-san doesn't write the songs anymore. It's getting tiring to reply to these. (laughs) Look, think of a baseball team. Are you the type who's going to stop being their fan when the coach or your favorite player leaves the team? If so, you are a fan of that one person. If not, you're a fan of the team. Is that clear enough?
95: 名無し募集中。。。 2017/02/10(金)
In H!P, even the members who are comparatively not that good-looking have the chance of receiving lines and becoming front-line singers if they're good performers. This would never happen outside of H!P.
119: 名無し募集中。。。 2017/02/10(金)
There's no clear difference between H!P and other idols. I don't think there are that many hardheaded wota left who will only pay attention to H!P.
2. 名無し 2017年02月10日 22:13
"Why do you support H!P?" It's a difficult question to answer, but what it boils down to is: it's just a matter of taste. Your favorite food, your favorite baseball team, your favorite TV shows… You like all of it pretty much for the same reason.
6. 大の大人さん 2017年02月11日 00:07
Why do I support H!P?
Because Akimoto Yasushi isn't there.
126: 名無し募集中。。。 2017/02/10(金)
They're like a ramen shop whose flavor of ramen has changed… but they've kept the same signboard.
132: 名無し募集中。。。 2017/02/10(金)
They're a group whose members keep changing. Of course the ingredients and the taste will slightly change over time. But ever since they fired Tsunku and they got a new shopkeeper, they've completely changed up their game and the items on their menu.
137: 名無し募集中。。。 2017/02/10(金)
>>132
But if you like the taste of their new ramen just the same, you keep going back. Who in their right mind would still do so if they didn't appreciate their ramen anymore?
144: 名無し募集中。。。 2017/02/10(金)
>>137
Well, maybe the best way I could put it is… While the taste of the ramen has changed, the taste of their side dishes — the roasted pork, or the dumplings with fried rice — remains the same.
Source: http://blog.livedoor.jp/sg12dream/archives/49458207.html