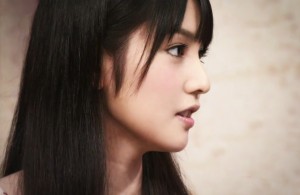 The results of the favorite member ranking by the
foreign wota of Hello!Online are here! (J)
1:名無し募集中。。:2013/01/27(日) 21:21:55.70 ID:0
http://www.hello-online.org/index.php?/topic/23830-hello-project-2012-general-election/page__st__240
First off the Total Point ranking for Morning Musume:
1st: 964 points, Sayumi.(7.2 avg), with a big win
2nd: 661 points, Mizuki.(6.06)
3rd: 573 points, Masaki.(6.3)
4th: 559 points, Eripon.(5.76)
5th: 535 points, Ayumi.(5.14)
6th: 514 points, Reina.(6.27)
7th: 510 points, Kudo.(5.15)
8th: 483 points, Riho.(5.49)
9th: 457 points, Zukki.(6.01)
10th: 399 points, Haruna.(5.7)
11th: 217 points, Sakura.(4.7) Not a bad showing for being brand new
First place vote rankings:
1st: 32 Sayumi
2nd: 16 tie Reina and Masaki
3rd: 13 Mizuki
4th: 10 tie Kudo and Zukki
5th: 9 Riho
6th: 8 Haruna
7th: 2 Sakura
3:名無し募集中。。。:2013/01/27(日) 21:23:15.52 ID:0
I was under the impression that foreign wota placed more importance on skill?

5:名無し募集中。。。:2013/01/27(日) 21:25:00.47 ID:0
That ranking makes no sense from a Japanese person's point of view.

8:名無し募集中。。。:2013/01/27(日) 21:25:28.29 ID:0
What happened, Sayashi?

14:名無し募集中。。。:2013/01/27(日) 21:27:10.20 ID:0
I'm surprised about Sato.

15:名無し募集中。。。:2013/01/27(日) 21:27:44.13 ID:0
I'm really interested about Sayashi's and Reina's lack of popularity.

22:名無し募集中。。。:2013/01/27(日) 21:31:14.31 ID:0
Since they're foreigners, I was expecting Sayashi or Kudo to be at the top because of all the pedo votes.

34:
名無し募集中。。
:2013/01/27(日) 21:35:06.67 ID:0
>>22


No, that'd be us Japanese. (laughs)

25:名無し募集中。。。:2013/01/27(日) 21:32:44.37 ID:0
When one thinks "pedo", it's immediately followed by "Japanese people."

40:名無し募集中。。。:2013/01/27(日) 21:36:55.81 ID:0
I wonder what was with the trend of Zukki being popular among foreigners?
46:名無し募集中。。。:2013/01/27(日) 21:38:50.21 ID:0
Ikuta in the middle as always. (laughs)

53:名無し募集中。。。:2013/01/27(日) 21:40:31.60 ID:0
I wonder if the foreigners know that Fuku-chan is of noble blood?

54:名無し募集中。。:2013/01/27(日) 21:41:02.09 ID:0
Uh-oh, that's what Tanaka gets for not going to Paris.

73:名無し募集中。。。:2013/01/27(日) 21:48:04.68 ID:0
With the lolis Kudo and Sayashi relatively low on the list and the more mature Fukumura and Sato higher, it's a pretty easy-to-understand result all in all.

76:名無し募集中。。。:2013/01/27(日) 21:48:34.61 ID:0
Foreigners like the more plump girls.

77:名無し募集中。。。:2013/01/27(日) 21:48:50.73 ID:0
They hate lolis over there so this is what it comes down to.

95:名無し募集中。。。:2013/01/27(日) 21:53:09.87 ID:O
Ah, Sayashi's no good. Sato speaks English so I wonder if that gives them a better impression of her?
142:名無し募集中。。。:2013/01/27(日) 22:01:37.14 ID:0
Foreigners like the sort of fearless, taking challenges head-on type of character like Sato.
145:名無し募集中。。。:2013/01/27(日) 22:02:20.03 ID:0
>>142
Do foreigners really know about Sato to that extent?
149:名無し募集中。。。:2013/01/27(日) 22:03:44.04 ID:0
>>145
They know more than you'd think, and that's not just limited to Sato.
168:名無し募集中。。。:2013/01/27(日) 22:06:47.32 ID:0
Looking at foreigners' comments on YouTube, some of them are dissatisfied about so many lines going to Sayashi. I guess she's just not that popular there?

178:名無し募集中。。。:2013/01/27(日) 22:08:24.09 ID:0
Tanaka's someone you either love or hate.

184:名無し募集中。。。:2013/01/27(日) 22:10:02.28 ID:0
The foreign wota knew about Maa-chan's illness and were saying how they're happy about her recovery. They do know a lot about what's going on.

190:名無し募集中。。。:2013/01/27(日) 22:11:09.25 ID:0
Fuku-chan got a lot of new fans from the worldwide handshake events. Read this:
http://blog.livedoor.jp/kimapri/archives/22855235.html
(TL note: The above blog, Honyaku Musume, is sort of like what this site does: they translate select threads from Hello-Online into Japanese.)
196:名無し募集中。。。:2013/01/27(日) 22:13:24.47 ID:0
>>190
That American at the beginning… (laughs) Says her husband would murder her if they came to America. (laughs)
215:名無し募集中。。。:2013/01/27(日) 22:19:06.49 ID:0
>>190
That German person at the end became a complete Fuku-chan wota, huh?
193:名無し募集中。。。:2013/01/27(日) 22:12:55.50 ID:0
Her appearance is gorgeous and princess-like, so of course they'd like her. Plus, she's an idol. I'm happy with the 1st and 2nd place results.

228:名無し募集中。。。:2013/01/27(日) 22:22:16.29 ID:0
Tanaka's really losing popularity everywhere. I wonder what caused it?

236:
名無し募集中。。
:2013/01/27(日) 22:23:26.89 ID:0
>>228


Skipping out on Paris.

234:名無し募集中。。。:2013/01/27(日) 22:23:11.80 ID:0
Video material is all the foreign wota have, so they care way more about the line distribution than us Japanese. (laughs)
When °C's SHOCK! came out, there were foreign wota giving Airi so much shit about it.
267:名無し募集中。。。:2013/01/27(日) 22:27:45.23 ID:0
So this day has finally arrived. (laughs)
Sayu = kawaii
275:名無し募集中。。。:2013/01/27(日) 22:29:54.59 ID:0
Well, foreigners like the crazy type, so I do get Maa-chan's popularity.

276:名無し募集中。。。:2013/01/27(日) 22:29:55.17 ID:O
Rather than Michishige gaining popularity, it's more like everyone who had more popularity than her is now out of the group.

280:名無し募集中。。。:2013/01/27(日) 22:30:42.61 ID:0
I thought they liked straight black haired girls, so Sayashi's a mystery. And they don't put emphasis on skill. Or rather, if it was all about skill for them, they'd already have all the skilled people they need over there.

292:名無し募集中。。。:2013/01/27(日) 22:32:59.03 ID:0
Michishige's sugary cuteness is acceptable even by global standards.
Sayashi's wabi-cha aesthetic might be difficult for foreigners to understand.

303:名無し募集中。。。:2013/01/27(日) 22:34:56.58 ID:0
If you give them time, even the hamburger-loving foreigners will at some point understand the good in the delicate and attentive to detail Japanese-style cuisine.

342:名無し募集中。。。:2013/01/27(日) 22:45:36.72 ID:0
Sayashi's too typically Japanese.

349:名無し募集中。。。:2013/01/27(日) 22:49:14.64 ID:0
The Takahashi-ism in foreigners is still too strong for them to accept any successors.

365:名無し募集中。。。:2013/01/27(日) 22:59:23.48 ID:0
It's not about the face. They care more about the body form and they prefer the "soft" feeling. Kudo's and Sayashi's bodily build is no good.

366:名無し募集中。。。:2013/01/27(日) 22:59:23.58 ID:0
Foreigners like "women."

374:名無し募集中。。。:2013/01/27(日) 23:03:49.78 ID:0
Ikuta's body form is clearly that of a woman. Are you guys even looking properly?

389:名無し募集中。。。:2013/01/27(日) 23:11:07.09 ID:O
Fukuboobs fit the global standards.

393:名無し募集中。。。:2013/01/27(日) 23:11:44.70 ID:0
Sayashi is hard to accept for the foreign wota who remember the era of super ace Takahashi Ai.
When you think about it like that, it's pretty amazing that we Japanese accepted the Sayashi ace just like that.

400:名無し募集中。。。:2013/01/27(日) 23:12:56.83 ID:0
Fuku-chan's boobs are universal.

414:名無し募集中。。。:2013/01/27(日) 23:20:26.21 ID:0
They really place emphasis on good teeth, don't they? Foreigners.

418:名無し募集中。。。:2013/01/27(日) 23:21:44.67 ID:0
Foreigners can't take yaeba.

436:名無し募集中。。。:2013/01/27(日) 23:32:26.71 ID:0
Foreigners don't speak Japanese so obviously they don't really know their personalities very well. It's a ranking based on pure looks.

439:名無し募集中。。。:2013/01/27(日) 23:35:04.55 ID:0
In Japan, a lot of Michishige's popularity is thanks to her entertaining talking skills, so it's interesting to see her easily taking the top spot in a ranking of foreigners who don't speak Japanese.

460:名無し募集中。。。:2013/01/27(日) 23:43:04.78 ID:0
Sato can play the piano and the drums, and she can speak English. They're talents that foreigners can easily understand. If she appeared on American Idol, she'd get a standing ovation.

463:名無し募集中。。。:2013/01/27(日) 23:44:06.36 ID:0
Foreigners don't speak Japanese, or rather, they don't know those little social etiquettes you have when having exchanges in Japanese. They probably don't even understand half of why Sato is so funny, I'd think.

466:名無し募集中。。。:2013/01/27(日) 23:44:54.04 ID:O
For foreigners, it's all about looks and performance ability.

473:名無し募集中。。。:2013/01/27(日) 23:46:59.07 ID:0
The foreigners saw Sato on Kurobara, and they were all laughing over her mistaking the Statue of Liberty for the Eiffel Tower. Sato's funniness is conveyed to foreigners, too.

486:名無し募集中。。。:2013/01/27(日) 23:52:48.11 ID:0
So all in all, the foreign taste is different from ours, huh?

487:名無し募集中。。。:2013/01/27(日) 23:52:49.25 ID:0
When you say foreign wota though, they're mostly still just Platinum Era wota.

500:名無し募集中。。。:2013/01/27(日) 23:56:42.82 ID:0
Once the foreigners' loved Platinum members Tanaka and Michishige are gone, this place will hardly have any foreign wota left, huh?

506:名無し募集中。。。:2013/01/27(日) 23:58:56.97 ID:0
On the contrary, Sayashi's face is one that foreigners should like. She has those eyes that pull you in, too. But she just doesn't have enough skill or the needed erotic body to be calling her Takahashi's successor.

535:名無し募集中。。。:2013/01/28(月) 00:05:50.68 ID:0
With the members ranked basically from oldest to youngest, it's easy to see they have less lolicon than we do. Or that's what I thought anyway until I saw Sato's ranking. That's really a mystery.

559:名無し募集中。。。:2013/01/28(月) 00:13:19.34 ID:0
If only Japan had an appreciation for the kind of eroticism that foreigners have, we wouldn't have that culture of trying to attract lolicon. But hating that type of eroticism is exactly what makes a lolicon.

637:名無し募集中。。。:2013/01/28(月) 00:33:17.84 ID:0
So skill and adult-like qualities are necessary. Got it. Time to put in pads, Sayashi.

705:名無し募集中。。。:2013/01/28(月) 00:49:10.49 ID:0
To foreigners, she's Princess Mizuki.
To us, she's an apartment wife.*
In a way it's kinda scary that she has those two techniques that are in contrary to each other.
She's definitely headed for the center spot.
For me though, I'm just happy to see Maa-chan being that popular. (laughs)
(TL note: Some fans from 2ch have for a while now thought there's a certain housewife-like quality to Fukumura. In her Egg days, some wota were calling her Fukumama, Mother or even Virgin Mary. It escalated to the point where last year there was a little blurb of Fukumura included in a "specialized magazine": link, link, link. Here's a summarization of a 2ch thread on the matter (Japanese): link.)

738:名無し募集中。。。:2013/01/28(月) 00:58:20.14 ID:0
To what extent do foreigners understand their characters, I wonder?

Henkka: I guess the general consensus among 2ch about Westerners' opinions on the members is clear: more than anything, Western people appreciate their idols' performance skills, they don't quite know or understand all the quirks behind their personalities, and although Westerners do appreciate their looks, they don't view them armed with loli-goggles. I think that's a fair summarization of the thread. So what do you think, are they wrong or were they spot-on?
Source: http://oha2.blog.fc2.com/blog-entry-669.html (jp)