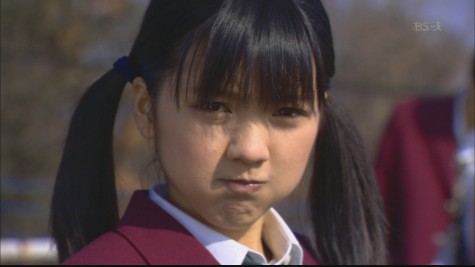 1: 名無し募集中。。。 2014/01/16(木) 18:36:28.85 0
Me, I just laugh it off, but I get insanely angry afterwards.
2: 名無し募集中。。。 2014/01/16(木) 18:36:49.80 0
I go crazy.
4: 名無し募集中。。。 2014/01/16(木) 18:37:52.95 0
Back in school I even got into a fight because someone did that, but I learned from the experience and now I just let it slide.
8: 名無し募集中。。。 2014/01/16(木) 18:40:03.32 0
I don't do anything much.
13: 名無し募集中。。。 2014/01/16(木) 18:43:03.33 0
Back in high school everyone found out and I got the nickname "lolicon."
17: 名無し募集中。。。 2014/01/16(木) 18:44:54.28 0
>>13
Same thing happened to my ex-classmate.
15: 名無し募集中。。。 2014/01/16(木) 18:44:18.33 0
It's just as bad when people talk to you pretending like they kind of understand your fandom.
16: 名無し募集中。。。 2014/01/16(木) 18:44:49.93 0
>>15
This.
18: 名無し募集中。。。 2014/01/16(木) 18:45:21.75 0
Why do Johnny's wota get a free pass?
19: 名無し募集中。。。 2014/01/16(木) 18:46:01.04 0
Anyone here in their late 20's? Did anyone else get treated like a complete lolicon for liking Tsuji or Kago even though they were just a year or two younger than you?
36: 名無し募集中。。。 2014/01/16(木) 18:52:04.34 0
>>19
Yeah, I couldn't even tell anyone I liked Tsuji-chan. (laughs) I've just recently been found out though.
41: 名無し募集中。。。 2014/01/16(木) 18:55:05.36 0
>>19
I used to say "I'm a Yaguchi wota" to disguise myself. (laughs)
31: 名無し募集中。。。 2014/01/16(木) 18:50:11.10 0
>>19
I'm 19 and I got told I was a lolicon for saying I like Ikuta.
20: 名無し募集中。。。 2014/01/16(木) 18:46:10.83 0
I just tell them that it's all the same whether it's idols, bands or hanryu — just a different genre. You just buy their CD's and go to their concerts.
21: 名無し募集中。。。 2014/01/16(木) 18:46:34.97 0
I make fun of their hobbies.
24: 名無し募集中。。。 2014/01/16(木) 18:46:50.62 O
It's mostly anime otaku who make fun of idol wota. To guys like that I just say "yeah, well good luck to you chasing after robots or girls who don't even exist, asshole."
25: 名無し募集中。。。 2014/01/16(木) 18:46:58.84 0
If the other person is into something else, I tell them being an idol wota is like the same thing. If they don't have any hobbies, I tell them I feel sorry for them for not having something they could get really engrossed with.
26: 名無し募集中。。。 2014/01/16(木) 18:47:38.61 0
I don't ask them to understand, but when they just speak ill of idols for the hell of it, that pisses me off. I want someone to tell them what it would feel like hearing those exact same things said about their boyfriends or girlfriends.
29: 名無し募集中。。。 2014/01/16(木) 18:49:28.55 0
Honestly, when I see the other wota at venues, I don't think it's any wonder if they get made fun of. (laughs) It makes me feel embarrassed that I might be thought of as one of their kind.
30: 名無し募集中。。。 2014/01/16(木) 18:49:46.98 0
I once got made fun for it, too, but the guy doing so was an anime and game otaku himself.
32: 名無し募集中。。。 2014/01/16(木) 18:50:21.85 0
I do feel that there's just this something that's different about H!P, and about H!P only.
63: 名無し募集中。。。 2014/01/16(木) 19:08:30.48 O
>>32
Yeah. Kind of like we're the chosen people of wota.
34: 名無し募集中。。。 2014/01/16(木) 18:51:23.60 0
I became an idol wota before experiencing my first love, so I really can't say if love would be any better. It's really hard for me to answer when someone asks me if I wouldn't like to experience true love with someone.
38: 名無し募集中。。。 2014/01/16(木) 18:53:44.88 0
I'm an Egg wota and the way I explain it to other people is that it's like only going to watch the third division of the professional sumo wrestling league and then going home.
39: 名無し募集中。。。 2014/01/16(木) 18:54:35.64 0
Why listen to anyone who makes fun of other people's hobbies like it's nothing?
45: 名無し募集中。。。 2014/01/16(木) 18:58:09.23 0
I change the atmosphere by saying something like "Huh? But they're really fun!" or "They're so fun and yet you don't even know them?!"
46: 名無し募集中。。。 2014/01/16(木) 18:58:34.43 0
There was a time when, if you were a wota of the loli members or someone like Yasuda, people could just say they were fans of Abe or Goto. But now even the ace of the group is a loli…
47: 名無し募集中。。。 2014/01/16(木) 18:59:24.28 0
You'd be surprised how much less people make fun of me now that I've built some muscle.
48: 名無し募集中。。。 2014/01/16(木) 19:00:26.60 0
Why don't those guys understand the greatness of idols?
53: 名無し募集中。。。 2014/01/16(木) 19:01:38.84 0
I'm one of the managers at my work. I'm the guy whose job it is to shout at my subordinates and keep them concentrated on work. But now after being found out, when I warn them even after they've screwed something up, they just go "oh, yeah, sorry", half smiling.
55: 名無し募集中。。。 2014/01/16(木) 19:04:07.73 0
I've never been made fun of for that. I hang out with ex-convicts, baldies, anime otaku, people cheating on their partners… people with all kinds weaknesses like that. Compared to them, being an idol wota is at the way cute end of things. (laughs)
75: 名無し募集中。。。 2014/01/16(木) 19:17:34.58 0
I've only told a couple very close friends. If they make fun of it, I know they're just doing it in jest and I can respond the same way.
82: 名無し募集中。。。 2014/01/16(木) 19:25:01.06 0
I've just recently become a H!P wota so it's troublesome when people ask me what girls like Nacchi are up to nowadays.
90: 名無し募集中。。。 2014/01/16(木) 19:34:12.85 0
I'm the type of wota who doesn't buy any photobooks or goods and only cares about the music. Aside from idols I have a collection of at least 15,000 songs of kayoukyoku, R&B, jazz, ethnic music, etc that I listen to, so I don't give a damn even if someone makes fun of me for being an idol wota.
91: 名無し募集中。。。 2014/01/16(木) 19:34:55.86 0
With my trouble communicating, my gloominess and my preference of solitude, I already know saying I'm an idol wota would make people way more put-off than a normal person, so I never tell anyone.
92: 名無し募集中。。。 2014/01/16(木) 19:35:25.63 0
I'm a girl. Once when I'd sang "Tsukiatteru no ni Kataomoi" in karaoke, my friend asked "do you like idols because you never had a youth like that yourself and you're compensating for it with idols?" That's when I thought I really needed to stop being friends with that person.
93: 名無し募集中。。。 2014/01/16(木) 19:35:54.35 0
Of course you hide it from people. People who don't hide it are the kind of people who don't realize how supremely lame being an idol wota is. But then of course they're the same disgusting wota who also don't care about what they wear at all, so it's only natural they'd be made fun of.
95: 名無し募集中。。。 2014/01/16(木) 19:36:15.89 0
Lately I listen to PASSPO when I'm commuting to work, but the times when I'm seeing off a coworker I make it a point of switching to radio. (laughs)
100: 名無し募集中。。。 2014/01/16(木) 20:01:34.33 0
It's much harder for girls. If you're a guy, you just get the "Huh? Not AKB?" or "Not Momoclo?" But when you're a girl, you instead get "Huh? Not Arashi?"
101: 名無し募集中。。。 2014/01/16(木) 20:02:12.33 0
Everyone basically knows I'm a wota, though the extent to which varies. Basically, if you just make sure you take proper care of work, your personal appearance and communication with other people, you won't get a hard time from anyone.
103: 名無し募集中。。。 2014/01/16(木) 20:19:34.08 0
My wife found out.
106: 名無し募集中。。。 2014/01/16(木) 20:30:39.95 P
I don't think much about it when it's someone I don't really know well. But when it's friends or close acquaintances, I do have to reconsider how I want to socialize with them in the future.
111: 名無し募集中。。。 2014/01/16(木) 21:01:55.31 0
I said "you can make fun of me all you like, but don't you dare say a bad word about the idols themselves."
112: 名無し募集中。。。 2014/01/16(木) 21:02:46.69 0
The coolest possible response, but also the most disgusting. (laughs)
114: 名無し募集中。。。 2014/01/16(木) 21:11:07.90 0
If you're going to be hurt by something like that, why tell anyone you're a wota in the first place?
117: 名無し募集中。。。 2014/01/16(木) 23:23:32.85 0
I laugh with tears in my eyes.
118: 名無し募集中。。。 2014/01/16(木) 23:34:41.31 0
H!P members often say stuff like "bring your friends to this concert/event!" What do you guys think about such requests?
125: 名無し募集中。。。 2014/01/16(木) 23:45:01.15 0
>>118
Well, lately it's actually my friend asking me to take them to Momusu's concert.
121: 名無し募集中。。。 2014/01/16(木) 23:40:01.21 0
I emphasize the fact that they know nothing about idols.
124: 名無し募集中。。。 2014/01/16(木) 23:44:02.30 O
I hide it even from my friends. (laughs) If someone asks me if I've ever been to a concert, I say no because I've ever only been to Morning Musume's concerts.
135: 名無し募集中。。。 2014/01/17(金) 01:51:13.55 0
My girlfriend is a Johnny's wota so she didn't say anything much when she found out. She does though say a lot of stuff along the lines of "You like this girl? But she's not cute at all." Aside from her, I of course hide it at work and from all other acquaintances.
137: 名無し募集中。。。 2014/01/17(金) 02:39:04.91 0
You're a loser if you think something like this is that embarrassing.
Besides, you won't even get made fun of it that much in this day and age.
(Note: the following are comments from the source site.)
1. 名無しさん@ハロプロキャンバス 2014年01月17日 10:39 ID:lL6XESre0
You won't be able to just laugh it off anymore in your thirties.
9. 名無しさん@ハロプロキャンバス 2014年01月17日 12:46 ID:MIuawEZE0
Well, I mean it's just a one step away from prostitution. Being a Kenshuusei wota will make people disgusted at you.
13. 名無しさん@ハロプロキャンバス 2014年01月17日 14:54 ID:y3RMw1JU0
I'm not a H!P wota. I'm a Tsunku wota.
15. 名無しさん@ハロプロキャンバス 2014年01月17日 16:32 ID:s.WZtb9.0
After me talking about them in a joking manner at work, the auntie working there part-time became a Berryz wota herself.
17. 名無しさん@ハロプロキャンバス 2014年01月17日 20:07 ID:5kzWlHI80
People who trash on other people's hobbies like it's nothing are without exception complete assholes.
21. 名無しさん@ハロプロキャンバス 2014年01月17日 23:17 ID:vtsgW6z30
Like anime wota I think it's quite an unusual hobby, so I'm not open about it. But if I do get made fun of it I don't really mind. I enjoy it so who cares.
25. 名無しさん@ハロプロキャンバス 2014年01月18日 06:10 ID:fPcVKOgu0
Actually you're more likely to get an "ugh…" reaction for saying you like 48. There are probably more AKB antis than there are H!P wota.
20. 名無しさん@ハロプロキャンバス 2014年01月17日 22:11 ID:1zxPGou20
Being a girl wota, I've never been made fun of for H!P because they're the same sex. On the contrary, being a wota of Johnny's and similar groups back in university, this one guy went "Huh? You like Johnny's?! (laughs) Gross!"
People who react like that are generally all immature brats. They judge based on appearance and don't even give the other party a chance to explain their fandom. It's like they're mentally stuck on the level of a junior high schooler. Most people are mature enough to make normal conversation by saying something like "Is that so? What do you like about them?" Any normal adult wouldn't trash someone's hobby. (laughs)
Henkka: "You won't be able to just laugh it off anymore in your thirties." While I can't say whether I'll still be a fan or not by the time I'm 30… this guy underestimates my ability of not giving a shit.

Source: http://helloprocanvas.ldblog.jp/archives/36448393.html (jp)