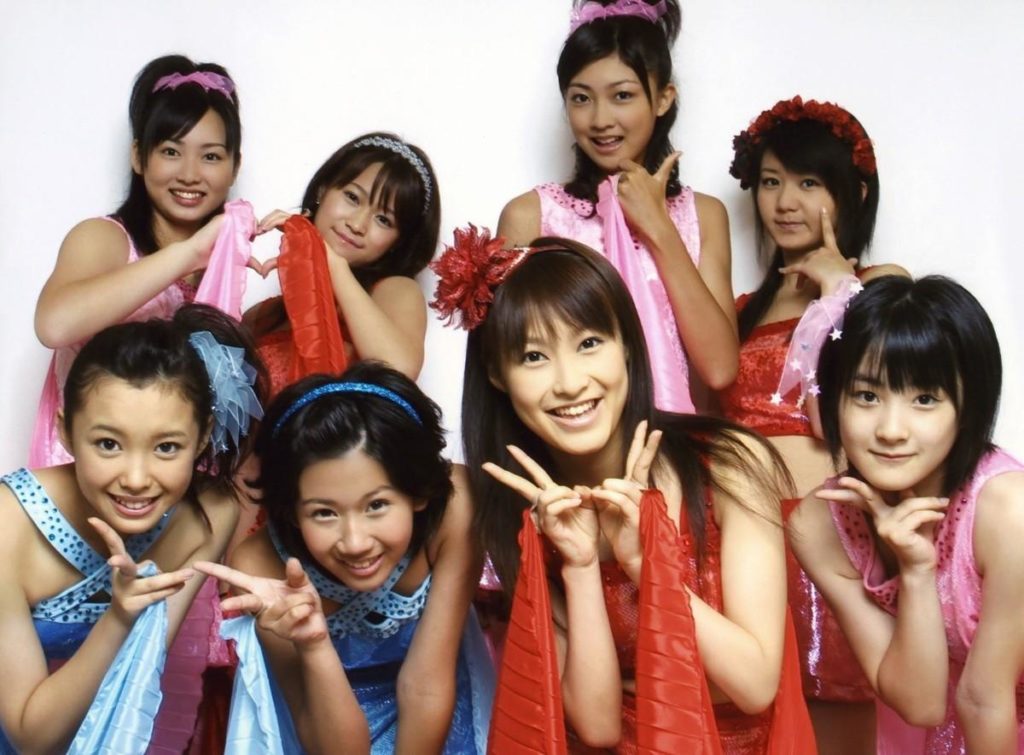 1: いち和食 2019/04/28(日) 16:49:39.94 0.net
I guess for the majority it must've been through "One Two Three."
2: 名無し募集中。。。 2019/04/28(日) 16:50:23.01 0.net
Mmm. It was Minimoni that did it for me.
3: 名無し募集中。。。 2019/04/28(日) 16:51:36.62 0.net
I only just started going to events and stuff about ten years ago, but most people here are of the "ASAYAN" generation.
6: 名無し募集中。。。 2019/04/28(日) 16:53:25.21 0.net
I'm pretty sure I'm the only person in this whole country who got into them with "Pepper Keibu."
8: 名無し募集中。。。 2019/04/28(日) 16:55:12.66 0.net
Konkon's photobook.
10: 名無し募集中。。。 2019/04/28(日) 16:56:47.34 0.net
I started going to events because of Gatas — I'm a soccer wota.
12: 茉ロ耶羽 2019/04/28(日) 17:01:33.85 0.net
I initially got into them through "ASAYAN" and I went to one single Ayaya release event in 2001. After that, I drifted from H!P before finally getting hooked on it in 2010 around the time of Berryz' "Maji Bomber."
15: 名無し募集中。。。 2019/04/28(日) 17:04:57.75 0.net
I started going to events because of Sato Masaki, but first I was watching "ASAYAN" and I spent a long time as a stay-at-home wota. I definitely think the majority of all 40-somethings at venues today are people who were watching "ASAYAN" on TV back then. There are so many guys out there who are just waiting to be converted into H!P wota.
21: 名無し募集中。。。 2019/04/28(日) 17:11:53.75 0.net
I first got hooked through "ASAYAN," drifted after Goto's graduation, and got hooked again with this past New Year's CDTV.
22: 名無し募集中。。。 2019/04/28(日) 17:12:12.08 0.net
The cover art of "Last Kiss."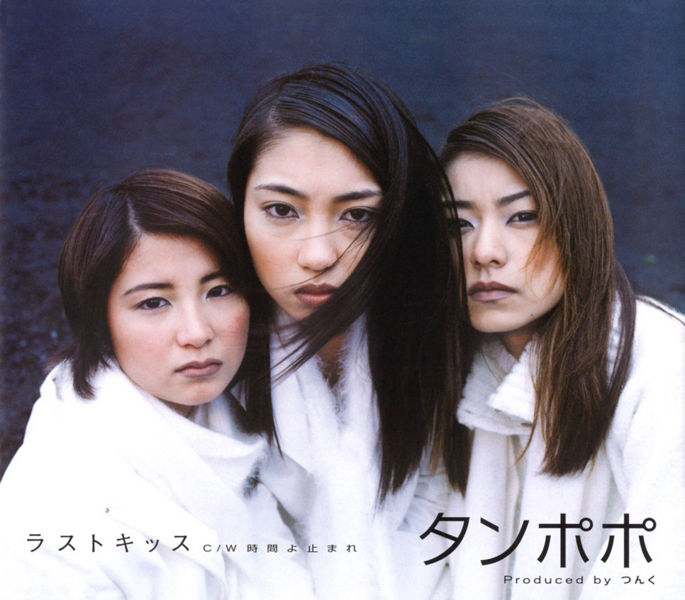 23: 名無し募集中。。。 2019/04/28(日) 17:13:02.47 0.net
"Never Forget," I guess. I became a fan after I saw them talking on "HEY!HEY!HEY!" I was watching the events leading up to their debut on "ASAYAN," but at the time I didn't think any more of them besides like, "they sure are trying their best."
27: 名無し募集中。。。 2019/04/28(日) 17:20:26.46 0.net
I was looking up nostalgic videos on YouTube and saw an old Momusu song in the related videos. Then in the related videos of that video, I finally arrived at a "Sayashi angle" video. Been stuck in that swamp ever since.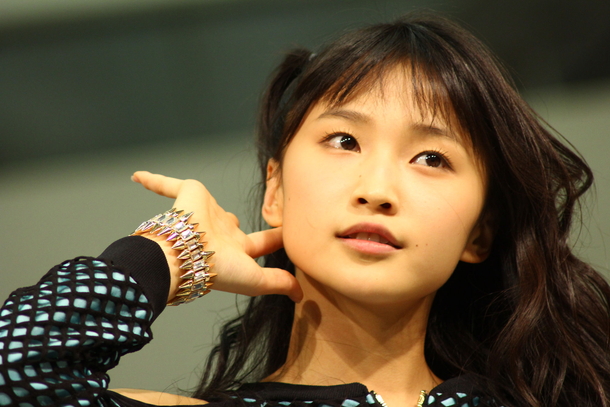 30: 名無し募集中。。。 2019/04/28(日) 17:27:06.71 0.net
I came to like Tanaka Reina through "Nanchatte Renai."
32: 名無し募集中。。。 2019/04/28(日) 17:27:30.10 0.net
I happened to see a bit of Michishige's graduation concert when it was airing live on SkyPerfect.
34: fusianasan 2019/04/28(日) 17:30:52.58 0.net
I came back to Musume after a 10-year break with "Seishun Kozou" and Maria.
38: 名無し募集中。。。 2019/04/28(日) 17:41:06.24 0.net
I first came to like Musume back in elementary school with "LOVE Machine," but then I was already on my way out when I entered junior high. (laughs) I got into them for a second time as an adult when I saw the Sunshine performance videos of "One Two Three" and "Matenrou."
46: 名無し募集中。。。 2019/04/28(日) 17:45:50.20 0.net
My first concert was a Hello! Con before Nakazawa's graduation.
47: 名無し募集中。。。 2019/04/28(日) 17:47:10.27 0.net
I'm a Sayu/Rena era thirtysomething. Back in elementary school, we'd all be going, "did you watch Utaban yesterday?" We'd talk about Utaban like it was nothing. I remember liking them up until "Shabondama" or so. Then I just gradually drifted from them before getting hooked again from seeing Platinum 9 DISCO videos on YouTube.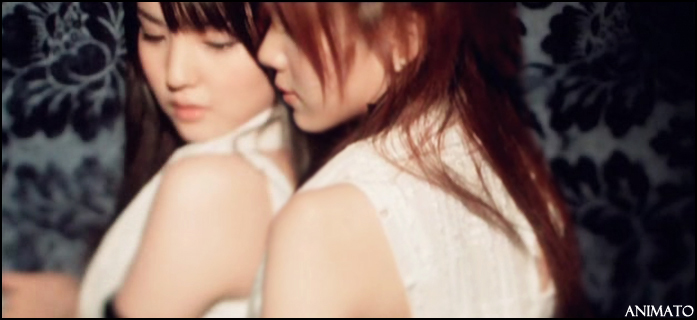 63: 名無し募集中。。。 2019/04/28(日) 18:51:13.54 0.net
I got into them in the "ASAYAN" days, but there's a blank spot in my fandom from when the 6th gen joined to about the end of Platinum Era.
64: 名無し募集中。。。 2019/04/28(日) 19:02:06.90 0.net
17 years ago, I happened to put on Hello! Morning and I became addicted to this super cute girl who spoke in a Fukui dialect.
67: 名無し募集中。。。 2019/04/28(日) 19:27:54.66 0.net
Elementary school → "What the…? What are idols doing in the music rankings?! Get the hell out of here!"
Junior high school → "Nacchi's so cuuuuute! (fap fap fap)"
High school → ""Miracle Kusumi?" Yeah, sure. Whatever you say…"
College → Completely forgetting about them.
Working adult → Completely forgotten about them.
Thirtysomething → "Wow, Maa-chan is so damn cool!" ← This is where I'm at right now.
74: 名無し募集中。。。 2019/04/28(日) 20:05:16.66 0.net
I'm of that generation that was watching "ASAYAN," but my real introduction to H!P was when I went to see the last tour of legendary idol Tsugunaga Momoko. (laughs)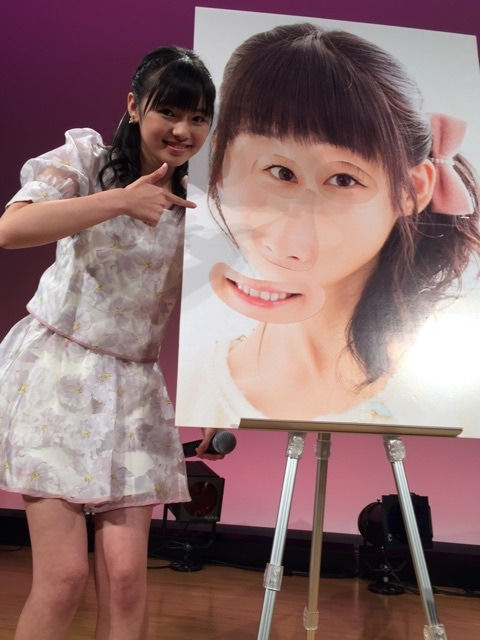 75: 名無し募集中。。。 2019/04/28(日) 20:14:21.55 0.net
"ASAYAN" — although I drifted from the group when Tsuji-chan got married. Later, I got hooked on Ayacho when S/mileage won the Best New Artist Award. I then became a Musume wota with the 9th and 10th gens. That's where I'm at currently.
78: 名無し募集中。。。 2019/04/28(日) 21:21:32.36 0.net
I was an AKB wota, but one of my wota friends took me along to my first °C-ute show at the 2012 Yokochou Matsuri. I was just shocked by them.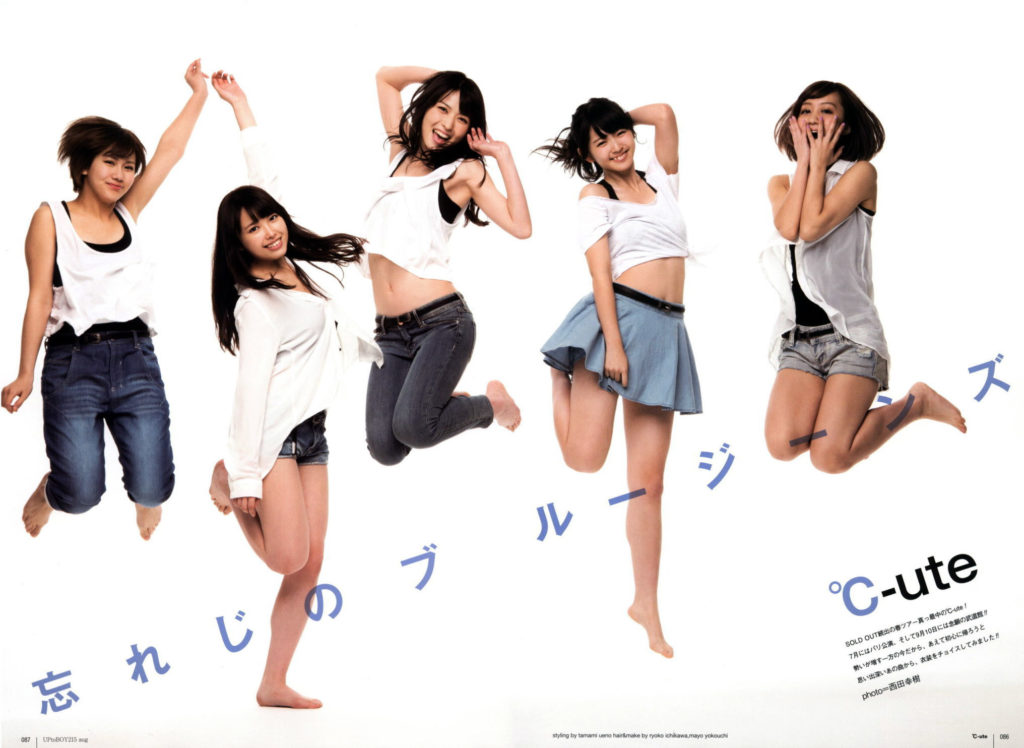 79: 名無し募集中。。。 2019/04/28(日) 21:23:06.51 0.net
A friend of mine recommended "aMa no Jaku" to me.
Then I saw "Seishun Bus Guide" and became a Berryz wota.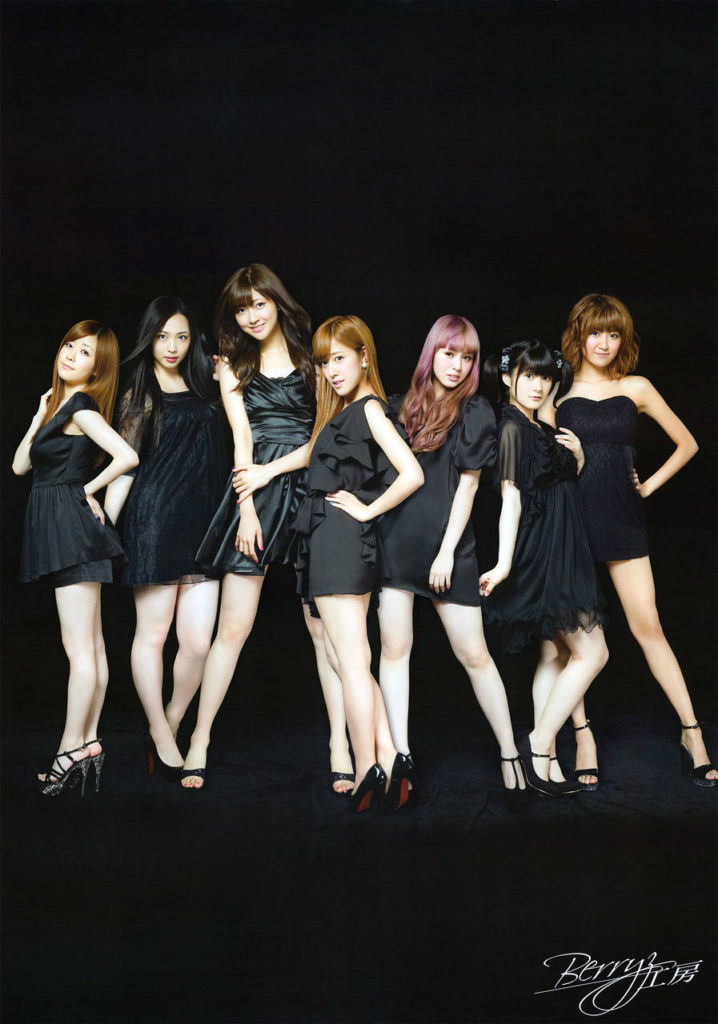 91: 名無し募集中。。。 2019/04/28(日) 22:20:02.67 0.net
I've been a fan since their first appearance on "ASAYAN."
3. カラフル名無しさん 2019年04月29日 15:48 ID:U9u0YkDp0
I was watching them even in the "ASAYAN" days, but I only became a wota and Charmy oshi with "Happy Summer Wedding."
7. カラフル名無しさん 2019年04月29日 18:15 ID:S6FWUK840
I was a Momoclo wota for five years before suddenly making the switch to being an H!P wota. I'm probably a pretty rare case.
8. カラフル名無しさん 2019年04月29日 19:25 ID:BA.gzMUE0
I'm curious to know what made you switch.
10. カラフル名無しさん 2019年04月29日 20:34 ID:geOvxX9Q0
I like variety TV and I was an Idoling fan, but whenever they started singing I'd immediately change channels. But then I came to know Berryz, first through the "Rival" video.
9. カラフル名無しさん 2019年04月29日 20:17 ID:U974vvFU0
I came to like them with 2nd gen because I loved all the harmonies in their songs. I then drifted from them with "LOVE Machine," and I came back with 8th gen and "Egao YES Nude." Honestly, rather than the festive party songs or whatever, I prefer those minor key songs of early Platinum Era and the current era.
13. カラフル名無しさん 2019年04月29日 22:02 ID:SWkQF.UY0
It really is just old guys writing in these threads.
14. カラフル名無しさん 2019年04月29日 23:12 ID:o.hAi.Li0
※13
Well, obviously — this board is a community for people in their 50's, and H!P especially targets middle and old age guys.
16. カラフル名無しさん 2019年04月30日 00:12 ID:AJUg.7tU0
I first came to know H!P when I read this profile on Kaorin in the "People" column of Asahi Shimbun. The first Hello! Con I attended was Kaorin's graduation concert, and the first CD I bought was "Osaka Koi no Uta." I would think I'm an extremely rare case.
18. カラフル名無しさん 2019年05月01日 08:34 ID:5fs0O0vu0
I got hooked on them after watching the NHK "Marutto 20nen Special."
I only knew of the Golden Era so it was a huge shock to me.
81: 名無し募集中。。。 2019/04/28(日) 21:26:10.40 0.net
It's easy to get hooked on H!P after you've found them — the problem is that it seems difficult for people to actually get to the point of finding them. That was true for me anyway.
Henkka: I suppose in my case it all started with this little gem of a song just after it was released.
Source: http://colorhello.blog.jp/archives/1074466104.html