1: 名無し募集中。。。 2019/02/17(日) 11:22:45.50 0
(On the topic of being told by her manager to blog more.)

Sanma: Is it a bother?

Sato: It's not that. It's because they make me do so many corrections. It'll take me 5 or 10 minutes to write a post, but then I'll have to spend 2 hours fixing it!

Iikubo: But it takes the rest of us an hour to write a post, too.

Sato: But for me it takes two hours and ten minutes. I just think it's such a waste of time for me to have to be there with my phone in hand for two whole hours.

Iikubo: So why not just spend an hour to write it properly in the first place?

Sanma: You don't want them to correct your blog posts?

Sato: It's all stuff like… "Why don't you put a question mark here?" It's like, is that really necessary? They'll interfere with stuff that's totally not important at all.

Sanma: But you're an idol — you're a Morning Musume. You have to write them properly.

Sato: The other day they asked me, "Sato, do you mind if we delete this part of your post?" So then I went, "Just delete the whole thing then." I told them that, if they were to delete a part of it, to me it would've felt the same as if they'd deleted the whole thing.

Sanma: Maybe you don't quite fit in the framework of Morning Musume.

Sato: When I'm seriously told things like that, it's… Like, they tell me it's okay to just write freely what I feel, but lately most of my posts aren't even my own writing.

Sanma: Huuuuuuuh?! (laughs)

Sato: Like that post about the auditions on our Instagram, pretty much everything I wrote for that was changed.

Sanma: They want to let you write freely, but they're also afraid that what you write might get in the way of Morning Musume's success.

Sato: As of late, pretty much nothing in my posts is my own writing.

Sanma: The office won't allow it.

Sato: It's not that I even write anything too crazy. But lately I just tell them to do with my posts as they like.
12: 名無し募集中。。。 2019/02/17(日) 11:31:51.42 0
"The remedy is worse than the disease."
There's an expression I'd like for this shitty office to know.
21: 名無し募集中。。。 2019/02/17(日) 11:36:43.67 0
If you want to read something perfectly meaningful, go read a dictionary or something.
What we want to read is Maa-chan's own writing.
22: 名無し募集中。。。 2019/02/17(日) 11:37:02.88 0
This shitty office really likes to spend their energy on stuff that's completely meaningless. I wish they'd direct that energy into bettering Hello! Station or something.
54: 名無し募集中。。。 2019/02/17(日) 11:52:24.00 0
Liberty for Maa-chan!
72: 名無し募集中。。。 2019/02/17(日) 12:11:14.14 0
There's countless of managers in the world, but there can be no substitute for Maa-chan. I wish they'd recognize that.
78: 名無し募集中。。。 2019/02/17(日) 12:23:59.83 0
If you're going to delete a part of it, just delete the whole thing — that's such an artist's viewpoint.
101: 名無し募集中。。。 2019/02/17(日) 13:15:25.92 0
I love this kind of thing about Maa-chan.
She really was born to be an entertainer.
116: 名無し募集中。。。 2019/02/17(日) 14:33:21.73 0
It's hard to say anything about this one way or the other since we haven't seen the posts prior to them being corrected. But one thing I can say is that them spending two hours just on fixing them is so completely pointless. There's got to be more important stuff for them to be working on.
119: 名無し募集中。。。 2019/02/17(日) 15:01:57.11 0
It'd probably be faster if it was the manager writing the post and then Sato just arranging it to be more her style.
130: 名無し募集中。。。 2019/02/17(日) 16:09:16.39 0
If the members all spend an hour writing a post and yet they nevertheless let Gaki-san's "bey bey" through… Is the staff even trying?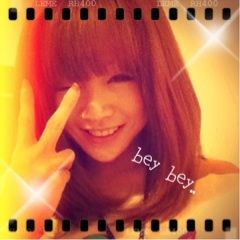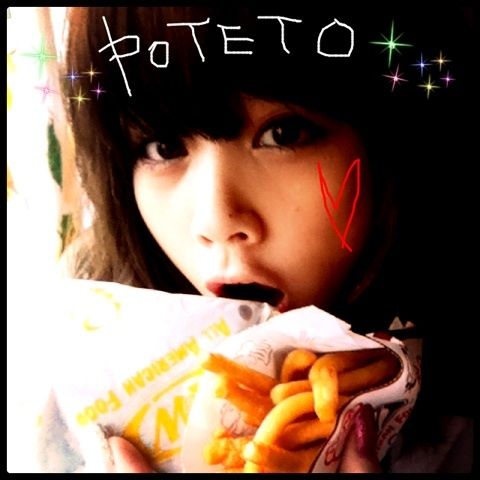 133: 名無し募集中。。。 2019/02/17(日) 16:11:51.14 0
Who would be bothered about some idol making a typo or omitting a character in a blog post? No matter how you look at it, it's just funny if she does it.
147: 名無し募集中。。。 2019/02/17(日) 21:12:59.18 0
This isn't a shortcoming — it's character.
7. ℃-uteな名無しさん 2019年02月18日 05:45
They go out of their way to correct her posts, and that's the end result? What's the point? (laughs) Just like she said, it's completely meaningless to get on her case for not putting in a question mark or whatever. Is it not also the job of the office to maintain the motivation of their talent?
25. ℃-uteな名無しさん 2019年02月19日 01:00
I'm actually pretty shocked about this.
3. ℃-uteな名無しさん 2019年02月18日 01:14
I feel like they're making a fundamental mistake in even trying to make Maa-chan fit some sort of a stereotype.
8. ℃-uteな名無しさん 2019年02月18日 06:45
This is an office that's constantly making mistakes all over the place, and yet they spend two hours on something like this? It's just such a waste of their time. They could spend that two hours checking something that actually matters. I bet just by doing that they'd make so many fewer mistakes.
When it comes to blogs, unless it's seriously like discrimination or defamation or mistaken information, they shouldn't be so nervous about it. Whether or not there's a question mark in there or not, that's just complaining for the sake of it. It comes down to nothing more but the taste of the person doing the checking.
12. ℃-uteな名無しさん 2019年02月18日 13:37
I wish they'd treasure Maa-chan more.
Source: http://c-ute.doorblog.jp/archives/53043088.html