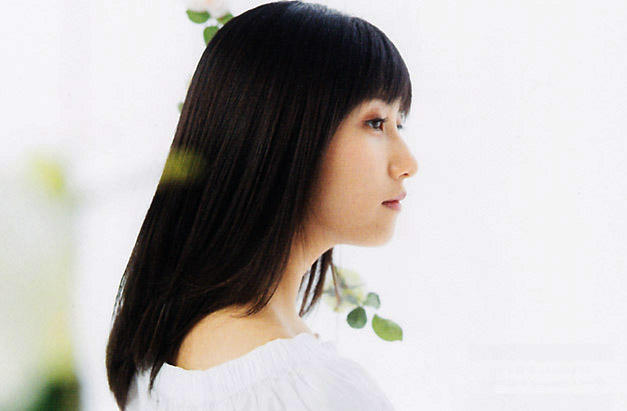 Sato Masaki
May 7, 1999 — Hokkaido
2011/09/29 ~

Sato: Even on the very day I was accepted into the group, they were angry with me. My mom and dad had never gotten angry with me as they raised me, and yet, when I was at the training camp or when I was accepted as a member… the staff were constantly angry with me. I didn't even understand why — I just thought, "I guess adults all just hate me."
The Airheaded Girl from Hokkaido

— When you first applied for the auditions, you weren't even particularly a fan of Morning Musume, were you?

Sato: I didn't know much about them. There was a leaflet about the audition at my ballet school, so I looked them up and watched "Maji desu ka Ska!" Sayashi Riho's dancing was incredible, Tanaka Reina's singing was so pretty, and my parents suggested I give it a shot and see what this world is all about. So I just applied without much thought behind it.
— What with everyone else around you being so serious about it, I would imagine you felt a little out-of-place…

Sato: The auditions lasted for around half a year, and I was just thinking about how long it was taking. They got unbelievably angry with me at the training camp. My mom had sent me off there, telling me to go and have fun. And so even though I was only trying to have some fun, they wouldn't let me at all.
— Well… You were playing tag instead of practicing, right?

Sato: Well yeah, but… playing tag is fun, right? So then when I finally passed the auditions and I received a video from Tsunku♂ letting me know about it, I couldn't read the kanji for the word "passed." So I was like, "what?"
— You couldn't read the characters… (laughs)

Sato: It's like I got into the group without any of the prerequisite knowledge. People were just getting angry with me every day. I especially remember this one time when they got angry at everyone from the 9th and 10th generations. Afterwards, once they saw us off and we got into the car, I started messing around as always. So then the manager saw that and ordered me alone to stay behind, claiming that I hadn't been listening earlier! I don't know why though, but I really only have fun memories of those days. Each day felt like it was over in a flash.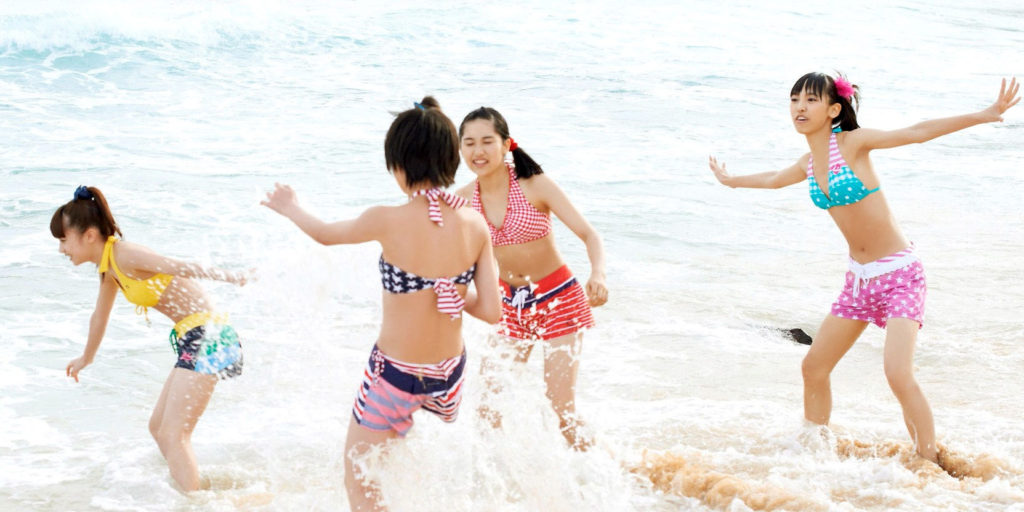 — It must've been difficult for both your manager as well as the other members. You couldn't even comprehend what they were telling you.

Sato: I was just acting like normal. I was acting like I always had back in Hokkaido.
— But you were in Morning Musume now — it wasn't okay to just "act like normal."

Sato: I didn't know that, so I couldn't help it.
— Did this start to change at some point?

Sato: After Tanaka graduated, I felt like I wanted to become her successor and I started trying on purpose to make my singing sound like hers. So then they told me, "if you sing it more like this, you'll sound like her even more." That's when I realized: "oh… the teachers are people who can give us advice." That's when I started asking people like the directors and the dance instructors questions. "This is what I'd like to do — how should I go about doing that?" Through doing so, I finally understood why they had gotten angry at me so much before.
— That's a surprisingly recent development. It sounds like since it was something you were yourself trying to achieve that their words would now actually reach you.

Sato: They've finally stopped getting angry at me as of late. But now it feels like I've gotten too used to everything, or like, become too capable… It feels like my brain's become so that it can't listen to their advice all obediently anymore. I want to break free from this phase soon because I feel like, when I do, I'll be better at understanding music.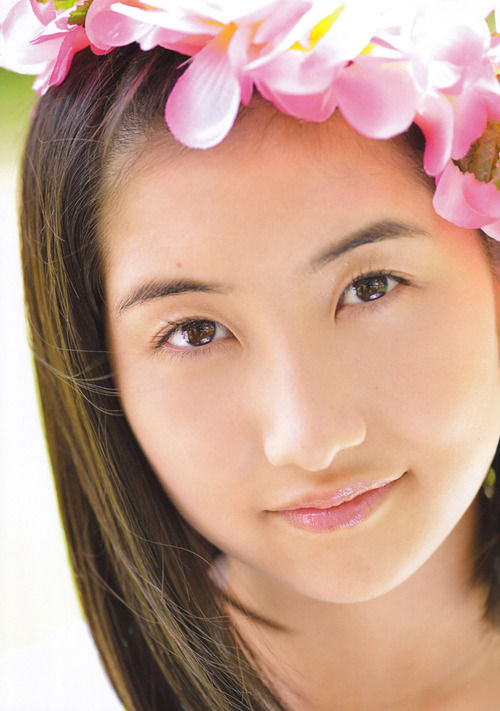 Wanting to Take Music Seriously

— "Understanding music" — now those are some unexpected words!

Sato: Music is something that lets you express your emotions more easily. Tsunku♂'s songs are the best at letting us sing in a way that can make people cry, or in a way that best lets them have fun. That's why when I'm singing Tsunku♂'s songs as a member of Morning Musume, I have to make sure I understand the songs properly so I can convey those feelings to the fans. There are so many things that only the current Morning Musume is capable of producing. So what I want to do is convey those things, and I want to create things that Tsunku♂ wants to say through Morning Musume, and I want him to think "this is it — this is exactly what I wanted."
— It must be because you're always trying to think about and give your full attention to the music that your "aisaretai" in "Wagamama Ki no Mama Ai no Joke" feels so spirited.

Sato: With the "aisaretai" line, I'm always worried if I'm close enough to what Tsunku♂ wanted me to express there. Because I've listened to his demo vocal of it many, many times, and I always think, "why does the lyric go "aisaretai" ("I want to be loved") right there?" I mean, maybe it's just because it fits there because it's the ending of the song… but still, I'm always thinking to myself, "why am I singing this line?"
— Do you think equally as deeply about the meaning of other songs and their lyrics?

Sato: The lyrics of "Narcissus Kamatte-chan Kyousoukyoku Dai 5ban" also make me think about what they mean. Like, what is the right way for me to sing them? What do I want to convey with the "RARARARA CHURURU" line? At first, I thought if maybe I should be singing it in a way that sounds like I'd forgotten the real lyrics. Like, "oops everyone, I forgot the lyrics — pay attention ("kamatte") to me!" But after thinking about it more, I wasn't so sure anymore. I feel bad for singing it even though I don't properly understand its meaning. I feel like I have to be more conscious of it, but I just don't quite understand it. So that's why now when I'm singing "RARARARA CHURURU," I'm doing so with the mindset of, "I'd have all of you sing this in my stead if it was up to me. I'm just happy you're letting me sing it at all." And I always sing it without choosing beforehand what sort of a facial expression I'm going to make. I'm just singing it based on my instinct at each performance, so it feels like a different song every time.
— Your expressiveness as a singer must have grown exactly because you always take the music so seriously.

Sato: But I feel like if Tsunku♂ was there watching the concerts, he'd be criticizing me so much. I think if it was Tsunku♂ there getting angry at me, I would be able to take his advice to heart. Because he's the one who wrote those songs.
— It sounds like there's a lot you'd like to ask him.

Sato: I want to ask him, "what is Sato Masaki supposed to be?" What is my place in Morning Musume, the group that he created? I want him to say it directly. "This is what you're supposed to be." I want to know the right answer.
— Seeing as you've made it this far, don't you feel like maybe it's good enough for Sato Masaki to just be Sato Masaki?

Sato: No, it's not. I want Tsunku♂ to think, "I made the right choice by putting Sato Masaki in Morning Musume." I want the right answer.
— That's a strong statement to make.

Sato: I sometimes think if it's really okay for Morning Musume to be this group where we all wear the same outfits and do the same choreographies. I mean, of course I understand how we have to think as one to be able to pull off our formation dancing. But to me, dancing when you have to use your head and dancing while you're just moving your body to the music are two completely different things. So I think about if there's a way we could also put some feeling on top of our formation dancing.
— So you're thinking about what your formation dancing should fundamentally be?

Sato: I used to learn the piano when I was little. Everyone was accurate in terms of rhythm, but we would all have different playing styles and ways of accentuating our playing. In my 10 years of playing, there was this one girl whose playing really stood out. She was really not good at all, but there was this something being conveyed through her playing. In the same way, there are now lots of members in the group who can move people's hearts like that, and while it's important for us to be uniform with each other, I also feel like it's not necessary for us to always be dead-set on doing so. And I'm not just saying this to make an excuse for not being good at adapting myself to everyone else. Rhythm-wise, I can adapt myself to everyone just fine — it's just that maybe it's a bit of an uncomfortable position for me. (laughs)
— It's obvious that you value music at its core; that you genuinely love it.

Sato: That's why, to me, the two things I most love doing as a member of Morning Musume are the recording sessions and the concert performances. At recordings I can sing freely as long as I keep mindful of the rhythm, and at concerts I'm free to move and express myself how I like, too. "Doing music freely" — that's a common theme for me.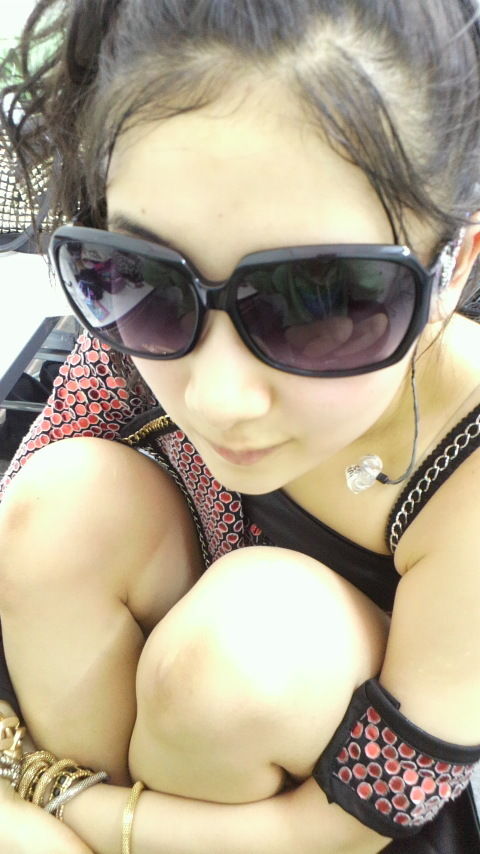 As Sato Masaki,
Member of Morning Musume…

— You want to enjoy music by feeling it. In thinking that way, have you ever had thoughts of quitting Morning Musume and being more free?

Sato: I've thought that I would quit when I'm no longer needed. And I think about whether it's really okay for me to be in Morning Musume when I didn't turn out the way everyone expected me to turn out when I first joined the group. If it was possible, I'd like to go back in time to when I was a 6th grader and start all over again from a blank slate.
— But there's so much you've learned in these past six years. It would be a waste if you were to start again from zero.

Sato: Back when Tanaka was still in the group, she would say everything like it was, and while that made her scary I also felt grateful for it. It's true that people have gotten angry at me so much, it might be tough going through that all over again…
— Is it a feeling of wanting to contribute something to Morning Musume?
Sato: It's not a question of whether I like the group or not… The reality of it is that I got into Morning Musume, and seeing as I did, I want to do something for them. I also feel that way about my fans. Seeing as they came to like me, I want to be the kind of Maa-chan that they can continue to like.
— You really want to live up to everyone's expectations.

Sato: The more people there are who like me, that means the more is also expected of me, and that makes me not know what to do. The one thing I try to do is not lose sight of myself… I have to treasure my core; the "essense" of Sato Masaki.
— You have an image of being this completely innocent person, but I feel like you really are a serious person who is always thinking about things deeply and always in search of the right answers.

Sato: In the past I've had lymphadenitis, hernia that made it so I couldn't move my legs, influenza… I had to spend months inactive. And each time something like that happened, it would give me time to really think about why I was in Morning Musume. That enabled me to move on, in a good sense of the word, and just sort out my thoughts.
— What was the conclusion you reached through all that careful thinking?

Sato: It would remind me as to my feelings towards being in Morning Musume. It allowed me to get myself back. It's just that, my top priority during those times was never to get rest. I hated being told by the doctors to rest. (laughs)
— You can't help your injuries though.

Sato: Yes, but I hated it because I would be inconveniencing the other members by resting. Because I know as well as everyone how big of a deal it is when someone has to sit out a concert. So there was nothing "fun" about the time I spent resting. I'd be constantly thinking about how much extra work the other members would have to endure because of me. I didn't even feel alive. I would be frustrated and irritated. And when that goes on for months on end… It was difficult.
— A lot changes for the group when it loses a member.

Sato: That's Morning Musume for you. What with even just the normal graduations and new member additions, it's already difficult enough having to remember all those different variations of our formation dancing. And since I know everyone, I knew full well how much of a burden it was to certain members… I was worried if they were going to be okay.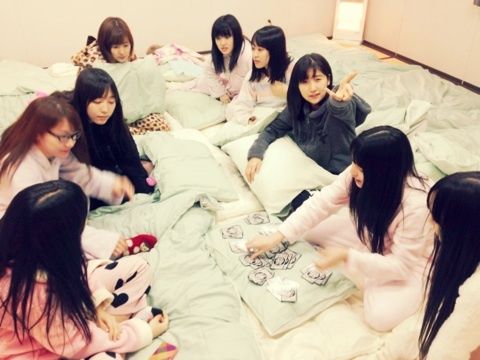 — Seeing as you think about the members to that extent, you must really love them.

Sato: Of course. I love them all. You could put me in a lie detector test I'm confident it would say that's the truth. It's so much fun being with everyone, and there's such a big sense of accomplishment when we achieve something together. But since I'm the person who understands myself the least, I'm always so afraid I might be hurting the people I love, or making them hate me.
— Is that why you're always searching for answers?

Sato: The only things I know for sure are: I love music, I love the songs Tsunku♂ writes, and I love Morning Musume. That's all.
— What is Morning Musume to you?

Sato: It's the place where Sato Masaki the idol was born. After I got into Morning Musume, I was able to remain my pure self only until about the first grade of junior high school. But after that, I had been Sato Masaki the idol. I went through all kinds of experiences, did so much thinking, and that gave birth to a different me. And now, I've finally become Sato Masaki, member of Morning Musume. That's why Morning Musume and Sato Masaki are one and the same.
My Song
"Fantasy ga Hajimaru"


Sato: I like the song itself, but I also like those EDM sounds. You might think I had a sound fetish if you knew how much I loved the sounds used by Tsunku♂. Of course I like the lyrics, too… But when it comes to Tsunku♂'s songs, I especially listen to the sounds so much that I almost gross myself out. (laughs)