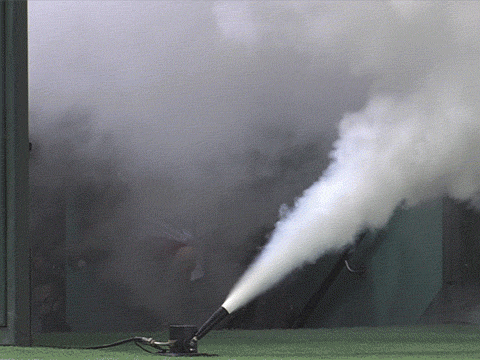 Hey.
Yesterday, I asked you guys for your advice: from now on, should Wota in Translation be the place that I post all my Hello! Project translations on (with the exception of radio), or should I do what I have done so far and keep posting all the non-2ch stuff on a separate blog?
Well, the people have spoken.
While Twitter was more undecided on the question, the visitors here on the site were less so.

I'm glad the "here" side won on both polls because, honestly, I'd kind of already made up my mind — I just hoped to have your encouragement. As you may remember, I first started posting the book translations on my separate blog at a time when I thought I was soon going to be "closing this site for good." Well, as it just so happened, I didn't close this site for good… but by then, it would've just felt weird to switch to posting the non-2ch stuff on here all of a sudden.
That has led to me being stuck in a weird spot: I still want to post 2ch translations on here, but I can't do as much of it as I did before. Meanwhile, the H!P stuff always felt painfully out-of-place on my tiny side blog. I'd have fans of these unknown, Japanese rock bands who'd somehow found my blog going "what is this idol nonsense?", and the H!P fans likewise looking at all the non-idol stuff going "what is this horseshit?" What's more, I had several followers of this site telling me they didn't know it existed — they didn't even know I was working on all this other H!P stuff all this time. And that kind of sucks.
So, now my thinking is: if I can't do as much 2ch as before, why don't I at least take the other H!P stuff I work on and put it on here? At least it's something to read; something to tide you over until the next batch of 2ch. Sometimes it's actually some pretty damn interesting stuff — and it's H!P! That doesn't sound like a completely terrible idea, I hope.
But I get it: some of you genuinely only care for the 2ch stuff, and that's totally fair. For the sake of those people, I'm going to use categories to keep the "2ch stuff" and the "other stuff" separate. If you're one of those people, simply look to the right sidebar for the Categories list, or just click here — this shows you only the 2ch posts and nothing else. Hopefully that's an acceptable solution for you guys. If not, let me know if I can do anything more to help.
For everyone else who doesn't mind the "other stuff" — simply keep using the site as you always have. And if this is the first time you've even heard of me working on other H!P-related things besides Wota in Translation, and you want to catch up on what I've been doing, simply click on the naked Tsunku♂ in the sidebar on the right there. Alternatively, just click here.
And if you'd care to, please let me know what you think in the comments.
Cheers,
Henkka