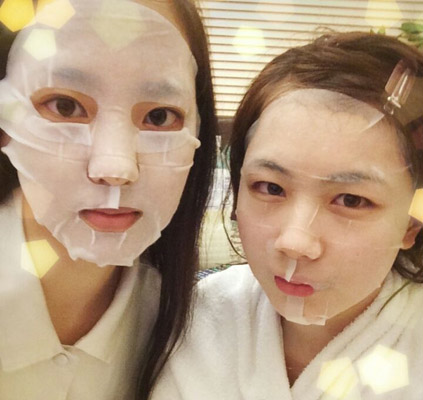 1: 【中国電 66.2 %】 ◆fveg1grntk 2016/04/17(日) 00:45:27.76 0.net
Iikubo Haruna
I shared a hotel room with Ayumin (Ishida Ayumi) and she didn't speak a single word to me throughout our stay. She just completely stops talking when she's serious.

Sato Masaki
Oh, I thought she only did that with me. I thought she hated me.
Source: Morning Jogakuin.
10: 名無し募集中。。。 2016/04/17(日) 00:53:34.69 0.net
She doesn't speak a word? That's scary. (laughs)
4: 名無し募集中。。。 2016/04/17(日) 00:48:33.08 0.net
Well, this girl is known for how extreme the difference between her "on" and "off" modes is.
12: 名無し募集中。。。 2016/04/17(日) 00:55:52.81 0.net
You know, much of how Daaishi spends her private time is actually still veiled in mystery.
42: 【中国電 66.4 %】 ◆fveg1grntk 2016/04/17(日) 01:12:20.00 0.net
The feeling of nervousness you'll have if you're sharing a room with Daaishi, knowing she might snap a picture of you sleeping…
15: 【中国電 66.0 %】 ◆fveg1grntk 2016/04/17(日) 00:59:44.17 0.net
Sato: "(Why won't Ayumin talk to me? I sure feel lonely…)"
Sato: "Zzz…"
*knock knock*
Ishida: "(She sure is pretty when she's asleep…) *snap!*"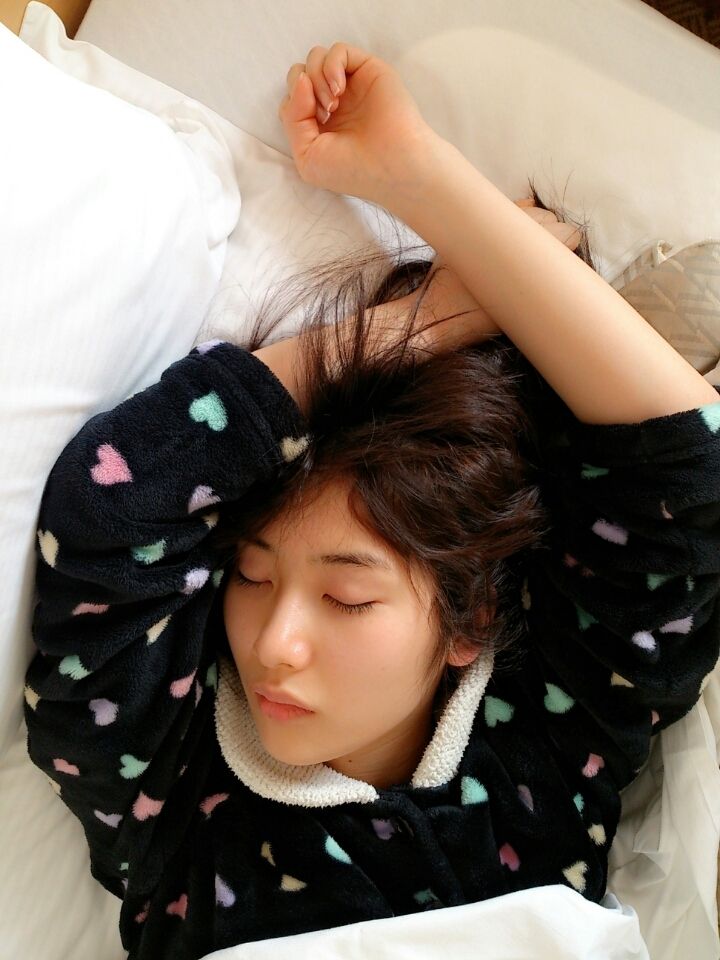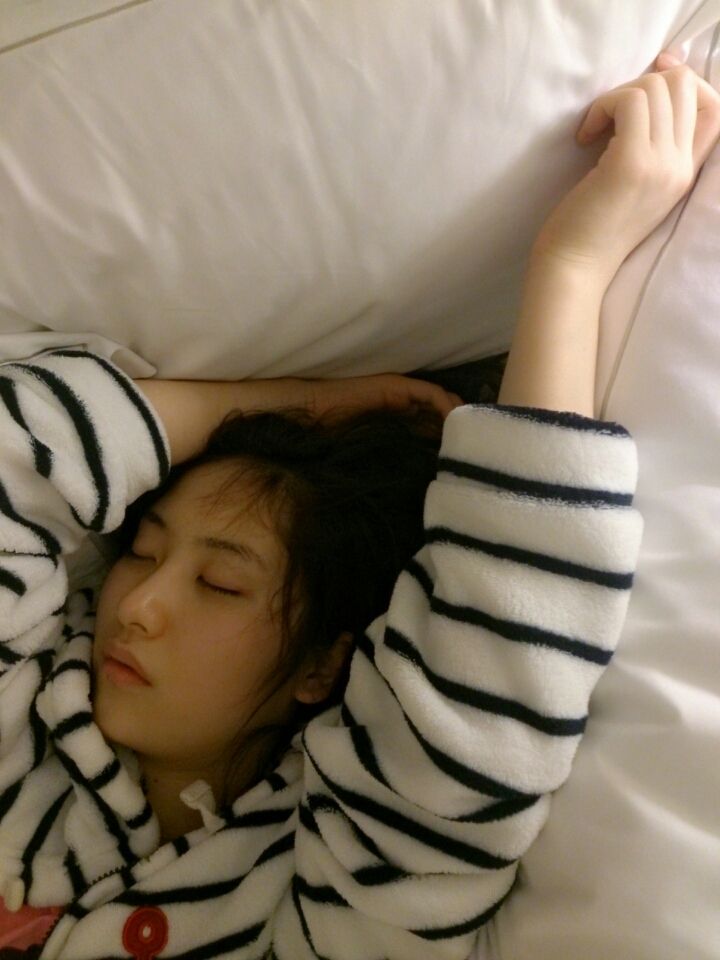 21: 【中国電 66.4 %】 ◆fveg1grntk 2016/04/17(日) 01:03:40.73 0.net
She may not be much of a talker, but she's always on the lookout for more blog material. What a cute Daa-chan.
17: 【中国電 66.0 %】 ◆fveg1grntk 2016/04/17(日) 01:00:17.24 0.net
Sato Masaki: "The no. 1 thing I most hate in this world is silence! That's why I don't like sharing hotel rooms with Ikuta-san or Ayumin… I got so tired in Houston."
http://hanabi.2ch.net/test/read.cgi/morningcoffee/1459636749/1
1: 【中国電 72.3 %】 ◆fveg1grntk 2016/04/03(日) 07:39:09.83 0
Sato: Ikuta-san is one of those people who… It's hard to say this, but… I don't really speak much to Ikuta-san or Ayumin… Hahaha. Nnnnoooooo!

Ishida: What? Why are you hiding your face?

Ikuta: I don't talk to people unless they initiate the conversation.

Ishida: Same here.

Sato: And that's the no. 1 thing that, like… It just makes me go "what do I do?!"

Ishida: Well, it's like… okay, we just got to the hotel and we're both tired. I'm exhausted.

Sato: Right, I so get that you'd think that way. But even so, with girls like Oda we're constantly singing and playing around, whereas you and Ikuta-san are a bit quiet. Me, I'll always at least have something on from YouTube, or I'll be listening to music. Silence is the no. 1 thing I most hate in the world!

Ishida: Ah, so that's why you always have some video playing.

Sato: That's why I play your favorite songs, too…

Ishida: Oh, for my sake?

Sato: If it's a video you like, at least you'll watch it with me — even if you're just silent.

Ishida: I bet all this made you really tired in Houston, right?

Sato: It did.

Ishida: I'm sorry.
19: 【中国電 66.4 %】 ◆fveg1grntk 2016/04/17(日) 01:02:20.82 0.net
Oda-chan is pretty incredible for being able to keep up with Maa-chan.
20: 名無し募集中。。。 2016/04/17(日) 01:03:24.45 0.net
I so get where Ishida's coming from though. When I'm exhausted and I finally get home, I just feel so relieved. Like, "ah, that hits the spot." And then I just shut up. Sure, I like the party atmosphere of a drinking party and whatnot, but when I finally do get home, I really don't feel like talking a word anymore.
22: 名無し募集中。。。 2016/04/17(日) 01:04:40.98 0.net
Yeah. Sure, it's a lot of fun to hang out with other people. But sometimes you just feel like you need to get home as soon as possible in order to relax. To think that at a time like that you'd have to sleep with some other person in the room… that must really suck.
28: 名無し募集中。。。 2016/04/17(日) 01:07:38.59 0.net
She must get along great with Ikuta. Ikuta's always busy fiddling around with her smartphone and stuff. They wouldn't have to talk at all.
31: 【中国電 66.8 %】 ◆fveg1grntk 2016/04/17(日) 01:09:37.37 0.net
A similar incident from Kobushi:
Taguchi Natsumi: "I was excited about sharing a hotel room with Sako (Wada Sakurako), and yet…"
http://hello.2ch.net/test/read.cgi/morningcoffee/1442730532/1
1: 【中国電 78.9 %】 ◆fveg1grntk 2015/09/20(日) 15:28:52.97 0
Taguchi Natsumi
"Me and Sako were going to share a hotel room, so I was all excited, going "I guess I won't be getting much sleep tonight…" But then when it was just me and her, all she did was stare at her smartphone. We're always all clingy with each other so I was looking forward to sharing a hotel room with her, but in the end, nothing happened. Thankfully we did at least take a bath together."

Source: 36bou.
39: 名無し募集中。。。 2016/04/17(日) 01:11:01.20 0.net
Well, Daaishi does use up all her energy in concerts.
58: 名無し募集中。。。 2016/04/17(日) 01:17:09.32 0.net
She might actually be a bit of a gloomy person. (laughs)
85: 名無し募集中。。。 2016/04/17(日) 01:25:47.70 0.net
When she gets like that, someone just needs to give her a watermelon.
59: 名無し募集中。。。 2016/04/17(日) 01:17:51.99 0.net
When she and Ogata did an interview together, they were both hitting it off when talking about how alone time is really important to them. I guess that's the same for pretty much everyone, but still, for those two it's essential.
66: 名無し募集中。。。 2016/04/17(日) 01:20:40.03 0.net
Michishige, Ikuta, Ishida and Ogata are all the gloomy type. The difference between "on" and "off" is really pronounced with them. And when they are "off," their eyes just go dead.
71: 名無し募集中。。。 2016/04/17(日) 01:21:21.72 0.net
>>66
Ikuta's eyes are sometimes dead even when she's "on" though…
79: 名無し募集中。。。 2016/04/17(日) 01:23:44.33 0.net
We seem to get these episodes regarding Ishida's dark side quite regularly.
96: 名無し募集中。。。 2016/04/17(日) 01:32:49.84 0.net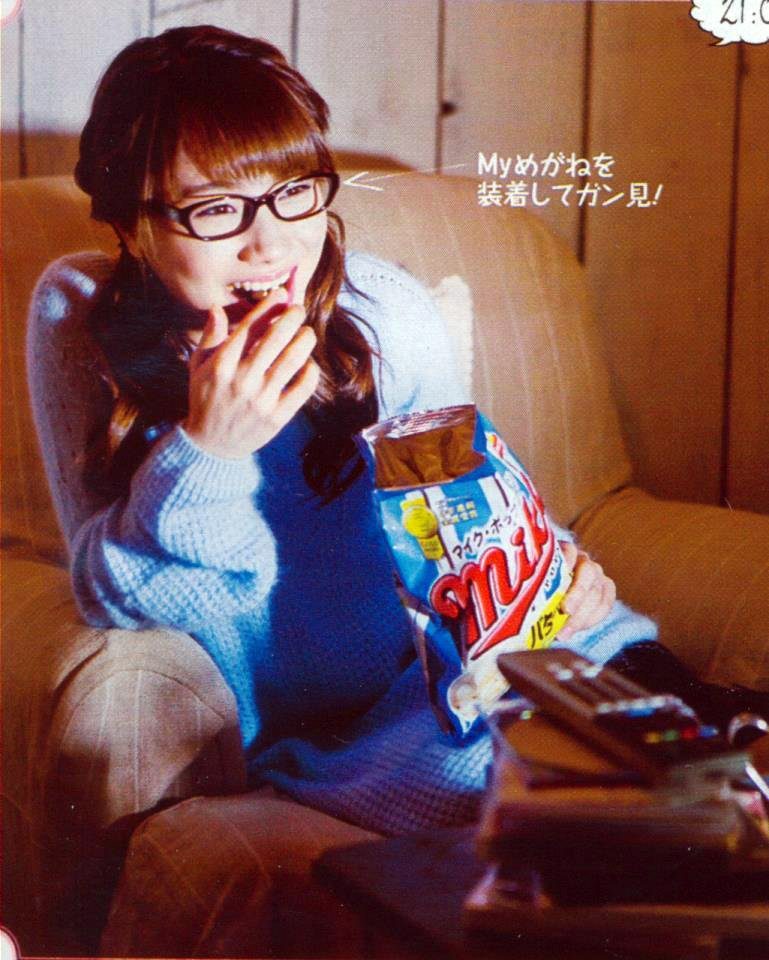 109: 名無し募集中。。。 2016/04/17(日) 01:45:09.89 0.net
My mom, too, is usually very bright and positive, but after she's taken her bath, she just turns into this completely different, silent person. I was actually really scared of it before I realized how that's just the way she is.
111: 名無し募集中。。。 2016/04/17(日) 01:46:46.18 0.net
>>109
I know what you mean. People like that are just like, "the shop's closed for the day."
27: 名無し募集中。。。 2016/04/17(日) 01:07:35.94 0.net
So that's the kind of person Ishida is, huh.
126: 名無し募集中。。。 2016/04/17(日) 02:18:51.62 0.net
They've become like family.
5: 【中国電 65.8 %】 ◆fveg1grntk 2016/04/17(日) 00:50:07.99 0.net
I want to be manipulated by Daa-chan's girlish whims.
Source: http://helloprocanvas.ldblog.jp/archives/48382454.html