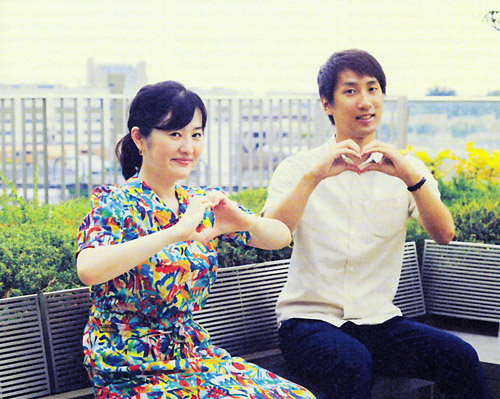 Part Twelve: "The Pinnacle of Desire: Unashamed Love"
Writers Yuzuki Asako and Asai Ryo
profile the lyrics of Hello! Project songs!
Song #1: Morning Musume '17 – "Jealousy Jealousy"
(Tsunku/Tsunku/Ookubo Kaoru/U.M.E.D.Y.)
Asai: Stuff happened and we took a break from the last issue our column was supposed to be featured on. People taking breaks — it just happens to be all the rage in H!P right now, too!
Yuzuki: And lots of stuff happened within H!P itself during our break.
Asai: I wish I could genuinely congratulate myself for the restart of our column… but truth be told, I'm actually a bit worried as to whether or not we'll be able to go on…
Yuzuki: Back when Sayashi quit, and then later when Zukki quit, we were similarly saying "we don't know if we can do this anymore…" But then they'd come out with something like "Watashi no Nanni mo Wakacchanai" or "Utakata Saturday Night!" and that'd get us back on our feet, but…
Asai: There's lots of things going on within H!P right now, and while we of course hope that it all works out well for them, it kind of feels at times like we're being seriously tested… tested to see whether we can remain as excited about H!P as before. And ultimately, the biggest change — even though it's not something that's only just started recently — is the decrease in the number of Tsunku♂ songs. It's only obvious that the organization would keep introducing more and more creators, and sure, something like Tsuno's "Utakata Saturday Night!" was great. But still…